The Love/Hate Music News Report 08.09.12: Kanye!
August 9, 2012 | Posted by
Welcome to the only music news report that doesn't like sand, the Love/Hate News Report! You know, because I'm a snow kind of person. What, did you think that I was going to say something weird?
Eh, you're overestimating my sensibilities. I may be sophisticated as fuck, but dammit if I'm not suffering from a bit of writer's block. Nick Krenn's The Music 3R's features the most horrifying picture of Ray J known to man and the worst picture of John Mayer that could have possibly been taken without involving a diaper in some capacity. Meanwhile, some shit has gone down involving Chick-fil-A. My thoughts on the matter are basically equal to what is expressed in this article. With that out of the way…
In this column, I will six pieces of news and offer context, levity, and humor where appropriate. The only criteria I have for selecting stories is whether I care about the subject matter or not—important stories that I don't care about will likely be covered in the Banal Minutiae section. I'm a dude in my mid-twenties, so don't expect me to indulge in too much celebrity gossip.
Contrary to beliefs that have been expressed sporadically over the years, most of the writers of 411mania, myself included, don't have the power to moderate comments, so if your comment doesn't make it through, don't take it up with me. Feel free to comment on any of these stories, but I hope that you take the time to express your opinion in more than one sentence. You have already taken time out of your day to read my column (and for that, I thank you)—you can certainly take the time to justify your views.
Anyway, let's get down to business…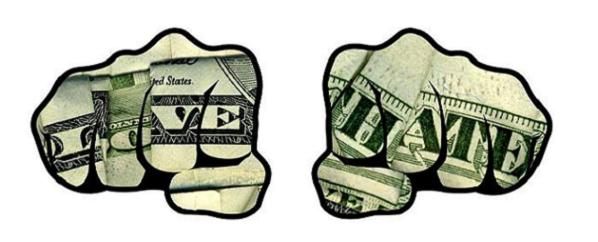 Most news items are from 411 Music's newswire.

Showing Affection, Part One: The Right Way
It is accepted that women who gain celebrity status stick with the name they broke in with, even if it later changes. This is admittedly justified with actresses and singers who go by a pseudonym or exclusively use their first name, but Katy Perry didn't change her name to Katy Brand, Jessica Simpson didn't change her name to Jessica Lachey, and Britney Spears didn't change her name to Britney Federline. Then again, none of the three women I just mentioned have reason to take those names now…
Anyway, in a move that few people expected or demanded, Lily Allen announced that she intends to precede as Lily Rose Cooper, making her one of the most prominent female musicians to change their name after finding commercial success in some time. What makes this especially interesting is how recognizable the name "Lily Allen" is—she's the daughter of successful Welsh actor Keith Allen, and her last name helped her early in her career. Whether she intends to be taken seriously as a musician or she has made this move because she loves her husband so much, this kind of news story is pretty rare these days, and I applaud Lily Rose Cooper for taking her marriage seriously enough to acknowledge it in a prominent fashion.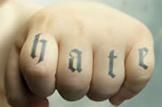 Showing Affection, Part Two: The Wrong Way
So Kanye West wrote a(nother) song about Kim Kardashian. It's called "My Perfect Bitch". Where do I start?
Look, I'm…well, I'm not okay with "bitch" being used in hip-hop songs to refer to brief flings, but I understand why rappers do it—they don't really view such individuals as anything besides something to have sex with. If they didn't call them "bitches", they would inadvertently demonize some other term in its place, though I'd like to think that the entire matter would be easier to swallow if rappers talked about wanting to fuck waffles. Rappers like to talk about loose women, they "need" a term to use offhand to refer to such women, and whether or not you or I like this kind of thing, it has been a part of hip-hop for decades and it isn't likely to go away anytime soon.
A larger problem emerges when one refers to the object of their affection as their bitch. The turn of phrase is so misinformed and outdated that it is almost comical—I doubt that most men can say "Yo, bitch, I love you so much!" without sounding ridiculous, and I don't know that I'd want to associate with the exceptions. If it doesn't sound disingenuous, it is definitely demeaning and assigning someone who is supposed to be a partner to a subservient role. I halfway expect Kanye to write a song about wanting dinner to be on the table when he gets home.
It's worth noting that Kanye himself confirmed that "My Perfect Bitch" is about Kim Kardashian. Kardashian claims that she is flattered by the song, and "I know he doesn't mean it in a negative way when he says the word 'bitch.' The song talks about how he was with so many other girls but could never find the right one until he met me". Oh, goodie, because offering a context in which it is okay to call a loved one a "bitch" is a great move for a woman who posits herself as a vibrant businesswoman. Somewhere out there is a girl who dreams of being involved with a man who will demean her every time he talks about her. "Oh, my darling little ho, your eyes shine like the midnight sky! Your body is your most important feature, my sweet, sweet bitch!"

Wait, Billy Corgan Said Something…Intelligent?
It's incredible to me how sophisticated people really are when you give them the opportunity to be sophisticated. The music business essentially operates on a dumbing down principle. How dumb do we have to go to sell this record to the most amount of people? There are very few bands who are able to keep their intelligence on record, Radiohead are a good example. They have a very high message and are still very popular. But for the most part the charts are dominated by music that's essentially dumbed down in melody, style, tone, texture, and message because it reaches the most amount of people. I think with where I am now I don't want to be dumbed down. I just think that's the worst thing for rock'n'roll.
Granted, this is coming from the guy who thought that Zwan and naming a project Teargarden by Kaleidyscope were good ideas, and Corgan had previously gone on record as saying that he doesn't particularly care for Radiohead (and I only remembered that because I had reported on it), but everything he said was correct. I almost feel bad for all the times I've made fun of him. Almost.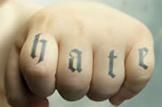 Diana Ross Sticks Her Nose In Matters That Don't Concern Her
I've ignored the recent Jackson family drama because, to be frank, I think everyone involved in this mess is acting like they gave a headbutt to an edge of a thick chair. There's a will that might be fake, someone wants custody of the kids but it might not be their own, Tito is being Tito and Katherine is making Tito almost look good, there's name-calling galore, and that's just what I've accidently heard. And now Diana Ross has gotten involved. Joy.
Basically, Ross has indicated that she would love to take care of the Jackson kids if the current custody arrangements fall through. I'm sure Ross has only the best of intentions, but there are about a million members of the Jackson family, and there has to be one level-headed adult in the bunch who is qualified to take care of the kids (they're likely keeping their head down and using a fake last name for the time being). The last thing the Jackson family needs is a holier-than-thou individual spouting off on how they are the most qualified to handle MJ's money make sure the kids grow up the right way.
Since I couldn't find any serviceable Diana Ross parodies, you get this:

Kelly Clarkson And The Fray Pitch In For Fallen Stagehand
This hasn't been a good year for folks who work behind the scenes at concerts. There was the death of a stagehand before a recent Radiohead show, and last week, a 57-year-old stagehand suffered a stroke while working to put together a show starring Kelly Clarkson and the Fray. Okay, that second one could have happened anywhere, but it happened on a job, and he had declined health insurance. Shit luck is shit luck.
A promoter later approached Clarkson and the Fray and asked them to sign a get-well card. Instead, they gathered as much money as they had on their persons and donated it to the stagehand. I don't know how five people could have a cumulative total of $2,200 on their persons, but I don't think the stagehand is going to question the logic this situation. Props to these folks for giving money without being prompted to.
Then again, I still don't enjoy the work of either artist, so…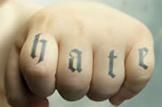 OH GODDAMMIT
Yep. Patrice Wilson, the man responsible for everything bad in "Friday" not related to Rebecca Black, is still making music. And music videos.
I'd offer my usual terse thoughts on this shit, but I can't say anything about this material that I haven't said about his past work. For what it's worth, that last one sounds fit for radio, but the video looks like it was made a few decades ago. Why am I still subscribed to his channel?
One Sentence Banal Minutiae
KHLOE KARDASHIAN TO SCREEN TEST FOR X FACTOR HOSTING JOB
Wait, what qualifies Khloe to judge the worth of others?
GREEN DAY TO RERELEASE ALL THEIR PREVIOUS ALBUMS IN A NEW BOXSET
Because everyone needs to hear Nimrod and Warning.
A$AP ROCKY RELEASES NEW SONG ENTITLED "PUSSY MONEY WEED"
The song is about a cat that inadvertently becomes a millionaire after his gardening business takes off, obviously.
MORRISSEY BADMOUTHS THE OLYMPICS
Does Morrissey like anything?
PAULY D IS ONE OF THE HIGHEST PAID DJS IN THE WORLD
…Fuck.
LIL WAYNE IS BORED OF RAPPING, HAS TAKEN TO SKATEBOARDING
Did he smoke Snoop Dogg Lion's weed?
PUSSY RIOT DECLARE THAT THEY ARE NOT ENEMIES OF CHRISTIANITY
I would have dug deeper into this story if the band's name was something slightly less ridiculous, like, say, Dildo Patrol or Vagina Avalanche.
JENNIFER LOPEZ TAKING TIME OFF FROM RELATIONSHIP WITH CASPER SMART
"Wow, I didn't see that coming." –absolutely no one at all
KATY PERRY AND JOHN MAYER ARE ROMANTICALLY LINKED
You just know that Mayer tried to convince Perry that "Your Body Is a Wonderland" was about her—and that Perry almost believed it.
EMINEM SAYS HE WAS BOOED AT HIS FIRST SHOW
And not a single fuck was given that day.
—
And with that, we come to this week's playlist. This week, I decided to highlight Frank Ocean's channel ORANGE. I think this album's worth is a little exaggerated, but I still like it a lot. Enjoy.
If the playlist shows up as empty, click here to access the playlist directly through Spotify.
Albums To Love
January: Attack on Memory, Cloud Nothings
February: Put Your Back N 2 It, Perfume Genius
March: 4Eva N A Day, Big K.R.I.T.
April: The Money Store, Death Grips
May: Cancer 4 Cure, El-P
June: The Idler Wheel Is Wiser Than the Driver of the Screw and Whipping Cords Will Serve You More Than Ropes Will Ever Do, Fiona Apple
July: Confess, Twin Shadow
Cheap plug: Earbuddy. Damn good source of music news and views. "Like" it on Facebook, too. I wrote reviews for David Lynch and Alan Splet's Eraserhead OST, Ty Segall Band's Slaughterhouse, and the latest edition of my other column, "Own It Or Disown It", in which I look at Amon Tobin's Bricolage, is up as well.
And here it is, this week's Video To Love…
THAT'S ALL, FOLKS!
See you in seven…if you're lucky.
National Suicide Prevention Hotline: 1-800-273-8255
Alcoholism And Drug Addiction Hotline: 1-888-268-9124
NULL
comments powered by Disqus