The Love/Hate Music News Report 08.30.12: Nietzsche!
August 30, 2012 | Posted by
Welcome to the only music news report that claims to be terse and yet goes off on unnecessary tangents, the Love/Hate News Report! However, by admitting it upfront, I'm being ironic! Or self-aware! Or…something!
So PFC Mike DeMarsico's remains arrived in his hometown on Wednesday, which is when I'm typing all of this up. I know that y'all didn't come over to my column to get depressed, so I won't harp on it too much (especially since I don't exactly have any new thoughts on these events since what I wrote last week), but if you want to know how important he was to his community, read this. On the lighter side of things, Nick Krenn's The Music 3R's sees him talk about John Mayer, profession pussy snatcher. With that out of the way…
In this column, I will six pieces of news and offer context, levity, and humor where appropriate. The only criteria I have for selecting stories is whether I care about the subject matter or not—important stories that I don't care about will likely be covered in the Banal Minutiae section. I'm a dude in my mid-twenties, so don't expect me to indulge in too much celebrity gossip.
Contrary to beliefs that have been expressed sporadically over the years, most of the writers of 411mania, myself included, don't have the power to moderate comments, so if your comment doesn't make it through, don't take it up with me. Feel free to comment on any of these stories, but I hope that you take the time to express your opinion in more than one sentence. You have already taken time out of your day to read my column (and for that, I thank you)—you can certainly take the time to justify your views.
Anyway, let's get down to business…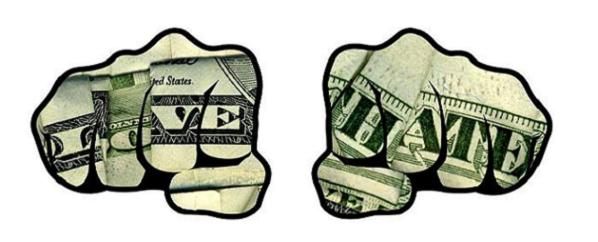 Most news items are from 411 Music's newswire.

The Soundtrack To The RZA's The Man With The Iron Fists Is Insane
The RZA is one of the most respected names in hip-hop, if not the music industry at large, but the guy can be pretty weird at times and seems to expect his audience to accept everything he does as outstanding work. This isn't an issue most of the time (the guy made the beats for some of the greatest albums of all time), but I take out my umbrella when I hear he is working on a project that incorporates hip-hop with one of his personal interests (up to and including martial arts) as it is usually a sign that a storm is coming. By the way, the RZA's directorial debut, The Man With the Iron Fists, was written by himself and Eli Roth and stars Russell Crowe, Lucy Liu, and Dave Batista. This might require a lifesaver or two.
On the bright side, the soundtrack looks fucking ridiculous, and I mean that in a good way. I'm tempted to just post the track list for the entire soundtrack, but I feel as though that would be a lame way to up my word count and would look completely unprofessional, so I'll give you the highlights: the first track, "The Baddest Man Alive", is credited to the Black Keys and RZA. The second track, "Black Out", features scenery chewer Ghostface Killah, the hyper-aggressive M.O.P. duo, and Pharoahe Monch, Mos Def's favorite rapper. Later cut "Rivers of Blood" teams Raekwon and Ghostface Killah up with Kool G Rap, and "Six Directions of Boxing" is credited to the whole Wu-Tang Clan. This will almost certainly not be a smooth listen, but we might be too entertained to care. The soundtrack will be released on October 23.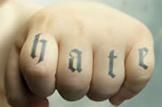 DOOM Can't Be Bothered To Show Up To His Own Gigs
I've tried to like DOOM/MF Doom/Viktor Vaughn/King Geedorah/Daniel Dumile, and so have quite a lot of other people. Some folks have gone as far as to argue that Madvillainy is something other than an uneven mix of tunes, while others have claimed that Swift & Changeable will (1) be awesome and (2) come out someday. For me, the dude is at his best when he isn't working on complicated concepts and raps over beats produced by other people (which explains why my favorite work of his is Vaudeville Villain and why I think the second half of Born Like This is worse than the first), though I doubt that DOOM will ever get that memo.
One of his most aggravating tendencies is to not show up to his own bookings, sending imposters in his place. DOOM has claimed that he does this to advance his villainous persona, a line of thinking that doesn't really fly because, well, he's a fucking musician who is well-liked by most of the folks who have heard of him. These stunts didn't go over well when he pulled them a few years ago, and they didn't go over well when he sent an imposter to his DJ set at an event called "Livin' DOOM" last week. The show's promoters quickly released a statement apologizing for the incident and indicated that they planned on taking legal action soon. I'm sure that a few of his most ardent supporters will rationalize his actions, but I'd like to see what a judge has to say about DOOM's views on attendance.

Amber Rose Is Pregnant
If you're racking your brain trying to remember who Amber Rose is, she's the model with a buzz cut, a skinny waist, and a sizable gluteus maximus who had dated Kanye West for a few months and is now engaged to professional rapper and toker Wiz Khalifa. Earlier this week, it was both reported and confirmed that Rose is pregnant, which should make their upcoming nuptials interesting as she is due in January and the couple are interested in getting married in October. Okay, maybe "interesting" is too strong of a word, but you know what I mean.
Congratulations to the happy couple, and may their child have a name just as odd as its father's moniker.
Since I couldn't find any good Wiz Khalifa songs(…), you get this instead: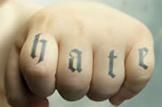 The Latest Bit Of Dumbass Nonsense To Have Escaped Kim Kardashian's Lips That Makes Me Weep For The Future, Followed By Me Basically Saying That She's An Imbecile, Which Is Kind Of Redundant But Is Necessary For The Flow Of The Piece So Work With Me Here
[As far as reality TV goes,] I think it's fascinating, because it's still entertainment, you know? It's fun to see the progression of that idea. I don't take offense to it at all. I'm not naive to the fact that I'm not a singer or an actress or anything like that. I've never claimed to be anything that I'm not. I think [reality] is still a new form of entertainment that was kind of an unexpected thing. …It reminds me of rap music. When rap music first came out, people were like, We don't understand this, what is this, it's just a fad. But rap music is definitely here to stay, and I think reality shows have proven they are as well. But when something is newer, people don't really understand it. I think reality shows are taking over that genre, but I think the draw to our show is that we are relatable. …I think it's just a new world with social media. The interaction I have with my fans and the access is so much fun to me. I love that connection. …I think there was a quote where somebody said that reality stars will never get a star on the Hollywood Walk of Fame. So, of course I'm so competitive that I think that it would be a huge achievement and a goal that anyone would want. I would love to break that mold.
Oh, holy fuck do I need something strong. I don't have any Jack Daniels, but this will suffice:

Nietzsche Helps Kanye West Win Lawsuit
The initial headline for this story (and the headline above, too) might make this out to be a successful use of the "Chewbacca defense", a strategy that involves discrediting damning evidence by bringing up matters that have little or nothing to do with the issue at hand. After all, how can the words of a German philosopher who has been dead for over a century help Kanye West? Hell, why would Nietzsche and West be brought up in the same sentence at all?
Fortunately, it all makes sense—kind of. Some dude named Vincent Peters sent his songs to somebody who knew Kanye West. A few months later, West released "Stronger", which Peters felt incorporated enough elements of his music to garner compensation. It helps Peters's case that one of his songs was called "Stronger" and quoted Nietzsche as well. The judge weighed in on the case, and…ah, Hell, this is too good to not share in full:
Although the fact that both songs quote from a 19th century German philosopher might, at first blush, seem to be an unusual coincidence, West correctly notes that the aphorism has been repeatedly invoked in song lyrics over the past century. Notably, an even more recent popular song—one that held the top spot in the Billboard Hot 100 chart at about the same time as oral argument in this case—also shares this key feature with both West's and Vince P's songs.
Translation: "Shut the fuck up, Vince, and go back to your tollbooth." This doesn't help Kanye with his other lawsuits, but he can celebrate while he can. Here's hoping that involves teaching his girlfriend how to pronounce Nietzsche.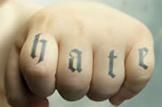 Deaths In Music This Week
Byard Lancaster, a jazz saxophonist and flutist, passed away on August 23. Lancaster had worked with artists like Sunny Murray and Sun Ra before becoming a bandleader in the late 1960's, and was still involved in making music around the time of his passing. He had been suffering from pancreatic cancer. He was 70.
On behalf of 411mania, I extend my condolences to the friends and family of the deceased.
One Sentence Banal Minutiae
JOHN LENNON'S KILLER DENIED PAROLE
Reports that the parole board rendered judgment as soon as they heard his name are unconfirmed at this time.
MITT ROMNEY HIRES JOURNEY FOR FUNDRAISING GIG
Part of me hopes that Foreigner shows up and nobody notices the difference.
MILEY CYRUS WILL APPEAR ON TWO AND A HALF MEN
That'll put a lot of butts in the seats.
SLASH SAYS HE ONCE FOUND HIS MOTHER NAKED WITH DAVID BOWIE
It's David Bowie, though, so I don't think this counts as adultery.
MILLIONS OF LADY GAGA FOLLOWERS ON TWITTER MAY BE FAKE
Leaving her with only millions of real folks that follow her.
LIL WAYNE TWEETS RELEASE DATE FOR NEXT MIXTAPE
It's good to know that he is really taking to skateboarding, his new passion.
RUSSELL BRAND IS DATING GERI "GINGER SPICE" HALLIWELL
Brand certainly has a thing for women with large vocal chords.
NEW STUDY SAYS MUSIC IS MORE DEPRESSING NOW
"Also, we've determined that weather patterns can differ depending on the time of the year and that a lack of a heartbeat is a good indication that someone has died."
KATY PERRY MIGHT BE DATING ROBERT PATTINSON
If this is true, then Kayne West and Kim Kardashian might not be the most insufferable couple of the year.
DR. DRE IS THE HIGHEST-PAID MUSIC CELEBRITY
What a way to celebrate someone using hilariously-specific qualifying terms!
—
And with that, we come to this week's playlist. This week, I decided to highlight Chrome Lips by Supreme Cuts & Haleek Maul. I caught a little bit of it earlier, and while I wasn't able to listen to the whole thing, I liked what I heard. Enjoy.
Albums To Love
January: Attack on Memory, Cloud Nothings
February: Put Your Back N 2 It, Perfume Genius
March: 4Eva N A Day, Big K.R.I.T.
April: The Money Store, Death Grips
May: Cancer 4 Cure, El-P
June: The Idler Wheel Is Wiser Than the Driver of the Screw and Whipping Cords Will Serve You More Than Ropes Will Ever Do, Fiona Apple
July: Confess, Twin Shadow
Cheap plug: Earbuddy. Damn good source of music news and views. "Like" it on Facebook, too. I wrote a review for Dylan Leblanc's Cast the Same Old Shadow, and the latest edition of my other column, "Own It Or Disown It", in which I look at Wilco's Yankee Foxtrot Hotel, is up as well.
And here it is, this week's Video To Love…
THAT'S ALL, FOLKS!
See you in seven…if you're lucky.
National Suicide Prevention Hotline: 1-800-273-8255
Alcoholism And Drug Addiction Hotline: 1-888-268-9124
NULL
comments powered by Disqus