The Love/Hate Music News Report 09.06.12: Swift!
September 6, 2012 | Posted by
Welcome to the only music news report that tries to keep things civil, the Love/Hate News Report! Granted, 411mania holds civility at arm's length, but I do what I can.
Hey, you know how I've started these columns for the last few weeks detailing the passing of a friend's brother in Afghanistan? Well, his funeral was last Saturday, and a very special group of people decided to show up—the Westboro Baptist Church, the most worthless gathering of fuckers in recent memory. Fortunately, they were not able to disrupt the proceedings thanks to the efforts of legions more respectful folk, and neither my friend nor her family had to deal with these despicable folk during this important time in her life. If you want to read a whole bunch of trigger words, though, feel free to read the WBC's announcement on the matter. If you need a pick-me-up, Nick Krenn's The Music 3R's should do the trick. He's, well, feeling salty this week. With that out of the way…
In this column, I will six pieces of news and offer context, levity, and humor where appropriate. The only criteria I have for selecting stories is whether I care about the subject matter or not—important stories that I don't care about will likely be covered in the Banal Minutiae section. I'm a dude in my mid-twenties, so don't expect me to indulge in too much celebrity gossip.
Contrary to beliefs that have been expressed sporadically over the years, most of the writers of 411mania, myself included, don't have the power to moderate comments, so if your comment doesn't make it through, don't take it up with me. Feel free to comment on any of these stories, but I hope that you take the time to express your opinion in more than one sentence. You have already taken time out of your day to read my column (and for that, I thank you)—you can certainly take the time to justify your views.
Anyway, let's get down to business…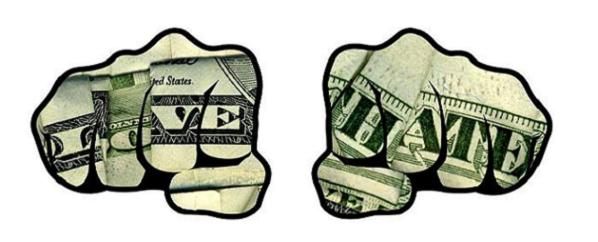 Most news items are from 411 Music's newswire.

New Rules In Place For Academy Awards's Best Song
This year's Academy Awards only had two nominations: "Man or Muppet" from The Muppets and "Real in Rio" from Rio. This was due to the way in which song nominations were decided—each song that is up for nomination is graded on a scale of ten, and only the songs that received an average score of at least 8.25 would be seriously considered. If only one song cleared the bar, it and the next-highest rated song would be up for nomination; if no songs made the grade, no songs would be nominated, period. It sounds like a great way to include as many quality songs as possible while naturally weeding out the worst bits, but only if the judges in charge of the grading are generous folk with flexible taste in music. This year's ceremony marked the first time only two songs were nominated for the award, and that neither of them seemed worthy of an Oscar (yeah, "Man or Muppet" is good, but it's not that good) miffed a lot of people.
Fortunately, the Academy got off their asses and did something about this so as not to have a repeat of this embarrassment. For this Awards season, judges will only have to list their five favorite songs out of all the eligible work, and the five songs that receive the highest praise will be officially up for nomination. It includes provisions in case not enough songs qualify—the board can "recommend" that the nomination field be limited to three songs in case less than twenty-five songs qualify, as well as "recommend" that no award will be given if less than nine songs qualify—but seeing as how thirty-nine songs were submitted last year, I think the category will get the recognition it deserves in next year's ceremonies. Now, if only they could find a way to make the Academy Awards suck less…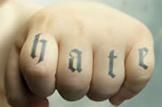 Kevin Barnes Just Doesn't Get It
Alright, there's a pretty good chance that you have no idea who Kevin Barnes is, so this is going to require some explaining. Barnes is the creative driving force behind a band/project called Of Montreal, and for about ten years, Of Montreal put out some of the best dance-pop albums anyone could ask for, culminating with 2007's stunning Hissing Fauna, Are You the Destroyer?. After that, though, the quality of Barnes/Of Montreal's output plunged faster than the RMS Lusitania—2008's Skeletal Lamping and 2012's Paralytic Stalks are widely considered to be not just the worst Of Montreal albums but also arguably the worst albums to have seen release in their respective years (Earbuddy's Chris Bell gave Parayltic Stalks a negative review, and another critic, tasked with giving Skeletal Lamping a score on a scale of one hundred, settled on "Dogshit"), while 2010's False Priest just passively sucked. In just five years, Barnes has transformed from a pop genius to an embarrassment, and if he wants to rebuild his image, he has his work cut out for him.
On Wednesday, it was announced that Of Montreal would release a compilation of unreleased and out-of-print songs dating from 2007 to the present—you know, because I'm dying to hear the table scraps from Barnes's worst years as a musician. Entitled Daughter of Cloud (make your own Final Fantasy VII joke here), this fresh little piece of Hell will be in stores on October 23rd, so be sure to avoid it like the plague. Listen to the first single from the compilation, "Sails, Hermaphroditic", below, and laugh at the people who find this enlightening.
Hate. Haaaaaaaate.

The New Mixtape From Closed Sessions Is Actually Pretty Good
After bashing music that you might not have heard of, I think it is only fitting that I share music that I enjoy. As such, you should check out the latest mixtape from Closed Sessions, a Chicago-based label with better connections than most indie labels. The production is on-point for the most part, but the real attraction is the featured artists, which include Blu, Freddie Gibbs, Mr. Muthafuckin' eXquire, GLC, Action Bronson, and Raekwon. Oh, and it is free, too, so there's little reason why you shouldn't give it a chance. If nothing else, this might be the only time you will hear all of these artists on the same compilation.
Since I didn't care much for the behind-the-scenes videos, you get this instead: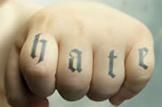 Taylor Swift's Crazy 2012
Longtime followers of this piece of webspace know that I don't hate Taylor Swift's music. One might even go as far as to say that I like a few of her songs. She is also one of the few young, popular musicians who presents herself as a role model, and as a guy who has four nieces, that is something that I respect. With that said, let's go over Swift's year and see how long it takes us to land on "crazy". (Spoiler: I put way too much effort into this gag.)
From May: "Foster the People's Mark Foster is rumored to be dating Taylor Swift. …The two were on a lunch date together at the Cafe Roma in Los Angeles." Well, that's no big deal. These are two peers sharing a lunch, and possibly seeing if there's a spark between them. This kind of thing is not uncommon, and the only reason this made a blip on the radar is because these two are celebrities. We're far from crazy.
From July: "Taylor Swift spent a romantic fourth of July on the beach with Arnold Schwarzenegger's son Patrick. …They were spotted in Massachusetts together laughing and taking a private walk on the beach. Several members of the Kennedy family were also at the beach." Again, not that weird or crazy. She flirts with a celebrity's son while hanging out with friends—hardly newsworthy. Then again, anything involving the Kennedys will get coverage, but this is barely worth mentioning.
From the first week of August: "Taylor Swift and Conor Kennedy – son of Robert F. Kennedy, Jr. – are officially dating and very happy together." Some folks have deemed this odd on account of Swift being Southern-ish (specifically, Wyomissing, PA, whose population is 94% white) while Kennedy is from New England, but I've got family in Wyomissing, PA—heck, one of my cousins lived right down the street from the Drew discussed in "Teardrops on My Guitar" and graduated the same year as Swift (yeah, I've been holding off on sharing that little detail for a while)—and while it is a stone's throw from Amish country, it is a comfortable little place that is pretty similar to small New England towns. In other words, I don't buy that these two folks come from very different walks of life, though snagging a Kennedy is practically an event. Still, though, not crazy. A little unexpected, perhaps, but not crazy.
From the third week of August: "Swift ruffled some feathers when she crashed a wedding between Kyle Kennedy and Liam Kerr on Saturday. Kyle's mother Victoria Gifford Kennedy gave the news, telling the Herald that Conor was invited but never RSVP'd. She added, "They texted me an hour before the wedding and asked if they could come. I responded with a very clear, 'Please do not come.' They came anyway."" This is a little harder to defend, and earning the ire of your other's mother is rarely the best course of action (and especially not while the relationship is still young), but we're still not at "crazy". Irrational? Yes. Irresponsible? Definitely. Reprehensible? Arguably. Crazy? Nope.
From earlier this week: "Taylor Swift hit the jackpot when she started dating Conor Kennedy, as she is reportedly obsessed with the family. A source tells Us Weekly that she has had an obsession with the family for over a year and that Ted Kennedy Jr. calls her a "Kennedy groupie." Swift apparently fell in love with the family while watching the miniseries The Kennedys and began collecting Kennedy memorabilia. She said in an interview last year that she had read The Kennedy Women and then accepted an offer to appear at Sundance in January to see a screening of Rory Kennedy's HBO documentary Ethel, about his mother. She then met Conor through Rory at the Kennedy compound over 4th of July." And we've landed on crazy. Granted, most people are fascinated with the Kennedy family, but there's a point where it stops being hero worship and starts being creepy. This shouldn't be an issue so long as they stay together, but if they break up, I wouldn't want to be around when Swift starts stomping some heads in.

If He's Lying, Though, He'll Have A Spot On My Shit List For Life
Last week, DOOM caught my ire for pulling another dumbass publicity stunt…by not showing up to a gig. The guy needed to do something to get back into the graces of his fans, and props to him for announcing what so many people have been waiting for: the second Madvillian album. Okay, Madvillainy 2 technically exists, but I don't think that counts.
DOOM has spoken in generalities about the second proper Madvillain album for years, but on Wednesday, he said, "The second Madvillain album is almost done. That'll be done this year." My appreciate for Madvillainy has waned over the years, but I'm still interested in what DOOM and Madlib have to offer. They had better deliver, though, or else their fans will never forgive them.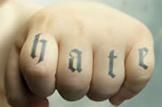 Deaths In Music This Week
Mark Abrahamian, the guitarist for Starship, passed away on September 2. Abrahamian had been the guitarist for the band since 2001. He suffered a heart attack backstage after a concert. He was 46.
Songwriter/lyricist Hal David passed away on September 1. David's work with Burt Bacharach resulted in numerous critical and commercial hits that would take too long to list here, and many artists gained prominence after covering his material. His passing has been credited to a stroke. He was 91.
On behalf of 411mania, I extend my condolences to the friends and family of the deceased.
One Sentence Banal Minutiae
LANA DEL REY WANTS TO WRITE A FILM
Blah blah blah, I hate her music and she comes across as a dolt, blah blah blah, she's completely unoriginal and hogging a space that could be filled by talented musicians, blah blah blah, snore.
STEVIE WONDER SAYS THAT SOME GAY PEOPLE ARE "CONFUSED"
Ironically, his apology was confusing.
DRYER ONCE OWNED BY GUNS N' ROSES BEING AUCTIONED OFF
Unfortunately, this is a Kenmore dryer, not a hair dryer, which would have sold in six figures.
WERNER HERZOG TO DIRECT LIVE WEBCAST FOR THE KILLERS
This hurts my brain.
LEANN RHIMES CHECKS INTO REHAB DUE TO ANXIETY BROUGHT ON BY THINKING THAT HER HUSBAND, WHO HAD CHEATED ON HIS FIRST WIFE WITH RHIMES, WAS CHEATING ON HER
I'm not touching that one with a ten-foot pole.
AMY LEE OF EVANESCENCE HAS BEEN TARGETED BY ANONYMOUS FOR ALLEGEDLY PREVENTING SOMEONE FROM REPORTING CHILD PORNOGRAPHY
…Or this one.
JESSICA SIMPSON: "MY BOOBS ARE WAY TOO BIG TO RUN AT THIS POINT"
Bragplaining at its finest, folks.
SEAL AND HEIDI KLUM'S DIVORCE HAS GOTTEN UGLY
It isn't worth recapping all of it, but let's just say that everybody has said thing that they wish they could take back.
KANYE WEST RAPS ABOUT KIM KARDASHIAN'S SEX TAPE
I love his music, but man, it isn't easy to be a Kanye West fan.
JOHN MAYER AND KATY PERRY MIGHT BE BACK TOGETHER
Ah, shit, they are going to be that kind of couple, aren't they?
—
Today marks the first Thursday of September, and you know what that means—the crotch dumplings are all back in school. This is the best time of year to drive past your local high school while blaring "Epic" by Faith No More—you'll likely inspire one dummy to do something hilariously ill-informed. Do it for America. Also, it is time to announce August's Album to Love!
2012 has been a good year for rock'n'roll, but if you like your rock without psychedelic elements or punk's overbearing attitude, II by Nude Beach will probably be your favorite album of the year. Chris Bell called it, and while I don't think this is the best album of the year, I think it is one of the best. Check it out for yourself.
If the playlist shows up as empty, click here to access the playlist directly through Spotify.
Albums To Love
January: Attack on Memory, Cloud Nothings
February: Put Your Back N 2 It, Perfume Genius
March: 4Eva N A Day, Big K.R.I.T.
April: The Money Store, Death Grips
May: Cancer 4 Cure, El-P
June: The Idler Wheel Is Wiser Than the Driver of the Screw and Whipping Cords Will Serve You More Than Ropes Will Ever Do, Fiona Apple
July: Confess, Twin Shadow
August: II, Nude Beach
Cheap plug: Earbuddy. Damn good source of music news and views. "Like" it on Facebook, too. I wrote a review for Animal Collective's Centipede Hz, Deerhoof's Breakup Song, and the latest edition of my other column, "Own It Or Disown It", in which I look at The Flaming Lips's The Soft Bulletin, is up as well.
And here it is, this week's Video To Love…
THAT'S ALL, FOLKS!
See you in seven…if you're lucky.
National Suicide Prevention Hotline: 1-800-273-8255
Alcoholism And Drug Addiction Hotline: 1-888-268-9124
NULL
comments powered by Disqus