The Love/Hate Music News Report 09.13.12: Metal!
September 13, 2012 | Posted by
Welcome to the only music news report on 411mania that has been written by the same individual since January of 2011, the Love/Hate News Report! Am I the only one putting out weekly news reports on a regular basis? The front page of the music section tells me that only Robert Cooper and I put out news reports in the past seven days. In the back of my mind, I had planned on doing news reports for two years, but I didn't plan on doing it without breaks of any kind. I might be crazy.
One thing is for sure—I'm going to have a lot less to plug here soon. This past Saturday saw the posting of the second-to-last edition of Nick Krenn's The Music 3R's. He's still brutal, of course, and he isn't about to mince words. You can still catch his thoughts on music by visiting Earbuddy, the music blog he runs which hosts nine other writers and features daily reviews.
My cousin is claiming to have won the lottery. She is bad at sarcasm but worse at lying. More on this story as it develops. Anyway…
In this column, I will six pieces of news and offer context, levity, and humor where appropriate. The only criteria I have for selecting stories is whether I care about the subject matter or not—important stories that I don't care about will likely be covered in the Banal Minutiae section. I'm a dude in my mid-twenties, so don't expect me to indulge in too much celebrity gossip.
Contrary to beliefs that have been expressed sporadically over the years, most of the writers of 411mania, myself included, don't have the power to moderate comments, so if your comment doesn't make it through, don't take it up with me. Feel free to comment on any of these stories, but I hope that you take the time to express your opinion in more than one sentence. You have already taken time out of your day to read my column (and for that, I thank you)—you can certainly take the time to justify your views.
Anyway, let's get down to business…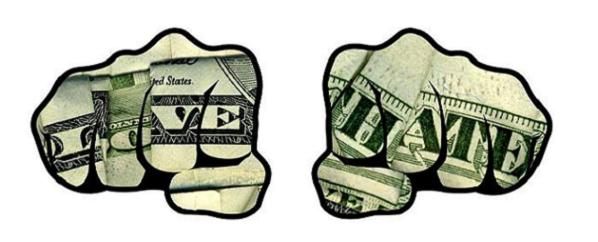 Most news items are from 411 Music's newswire.

Browser-Based Version Of Spotify In The Works
Spotify has quickly become one of the most popular music streaming services in the world. The library is vast, music streams quickly, the free service rivals Grooveshark, and the premium service is dirt cheap ($9.99). Spotify's success comes despite its inconvenient way of delivering its content—users have to download a program and run it, a process that folks who use different computers daily would be hesitant to use. Also, Spotify automatically has "Private Session" turned off whenever you launch it, something that many of my Facebook friends are unaware of. I write for an indie music blog, and even I think some of the playlists my friends make are insane (in both good and bad ways).
Fortunately, Spotify is working on something to fix the first issue. Billboard reports that the company is working on a browser-based version of Spotify. If they can get a stable version of the program running through a browser, Grooveshark's days might be numbered. On a related note, Apple is reportedly working on a new music streaming service, but I don't think I'm alone in thinking that's too little, too late.
Since I can't find any videos that have much to do with Spotify, you get this instead: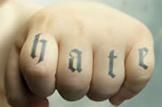 Hydra Head Records Will Shut Down At The End Of The Year
Hydra Head Records might not be one of the most noteworthy or celebrated labels going today, but since it was formed in 1993 by ISIS frontman Aaron Turner, the label has been home to several important artists and bands working in heavy metal and its splinter niche genres, including Agoraphobic Nosebleed, Boris, Botch, Converge, Harvey Milk, and Sunn O))). That it has been able to house such artists despite the downswing taken by the music industry has been admirable, though I think even Turner knew for a while that the label's end wasn't a question of "if", but "when". I don't know how many people will recognize its absence, but as someone who still pays attention to the strangest aspects of the heavy metal scene, I'll miss it.
In a press release issued on Tuesday, Turner credited the label's closing to financial and creative difficulties and said that the label would cease to turn out new efforts by its artists come December. After that, the label will burn off its back catalogue to pay back some of its debts. If you are into this sort of music, wait until the new year to see what albums will be bundled together (Boris/Merzbow and Sunn O))) will almost certainly be bundled together). There are other labels out there for such weird artists, but that perhaps the most prolific of them will soon close its doors is discouraging.

You Need To See The Video For Nekrogoblikon's "No One Survives"
To be completely honest, I have no idea who Nekrogoblikon are or what specific sort of metal they make. I've read that they make "goblin metal", but I'm not sure that's even a real term. Also, I don't particularly care for the song "No One Survives". I like individual aspects of the song, and certain music cues had me laughing, but this isn't the sort of thing that I find appealing. Metalheads might like it more than I do, but I don't anticipate hearing any other material from this band.
That said, you need to see the video they made for "No One Survives". Many have been quick to call PSY's "Gangnam Style" the best music video of the year (or at least the funniest), but I think this gives that video a run for its money. I won't spoil the experience (c'mon, it is embedded below), but I will say that straight dudes with a thing for expressions of pointless violence will get the most out of this video. The video is not safe for work, though, but that should be a given.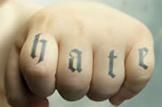 Several Sources Say That Kanye West Used To Watch Kim Kardashian's Sex Tape While Having Sex With Other Women In Order To Get Him "In The Mood"
WHAT THE FUCK
SERIOUSLY, WHAT THE FUCK
I DIDN'T NEED TO KNOW THIS
I COULD HAVE LIVED A LONG, HAPPY LIFE WITHOUT THIS KNOWLEDGE
BUT NO
NOW I KNOW THAT KANYE LIKED TO WATCH THE WOMAN OF HIS DREAMS HAVE SEX WITH ANOTHER MAN
WHAT WOMAN WOULD BE DOWN WITH THIS
I'M REPORTING ON THIS TO SHARE MY PAIN
GODDAMMIT, WHERE'S THE BRAIN BLEACH

The Mercury Prize Shortlist Has Been Announced
The Mercury Prize is awarded to the best British album of the past year, and unlike the Grammys, the list of past winners covers a broad spectrum of genres—Dummy by Portishead in 1995, Boy In da Corner by Dizzee Rascal in 2003, Franz Ferdinand's self-titled album in 2004, The XX's self-titled album in 2010, and Let England Shake by PJ Harvey last year. This is an award that industry folks take seriously, and this year's shortlist looks as good as any other year's shortlist. I usually hesitate to post these things in full, but since 411mania hasn't posted anything on this news, I think there's no harm in posting the whole thing:
An Awesome Wave, Alt-K
Every Kingdom, Ben Howard
Django Django, Django Django
Plumb, Field Music
Devotion, Jessie Ware
Is Your Love Big Enough?, Lianne Le Havas
Given To The Wild, The Maccabees
Home Again, Michael Kiwanuka
ill Manors, Plan B
Standing At The Sky's Edge, Richard Hawley
Roller Trio, Roller Trio
Ground Of its Own, Sam Lee
So who is going to win? In my eyes, this is a four-way race between Django Django, Jessie Ware, Michael Kiwanuka, and Plan B, though this is probably going to Ware. It wouldn't surprise me if Django Django walked away with it, and I've heard a lot of people praise Plan B's album, and I would have no objections to Kiwanuka winning the award, but Ware has turned the most heads and is almost a shoo-in. Still, though, that's quite a list of nominees.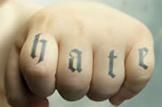 Deaths In Music This Week
Rapper Joseph Coleman, aka "Lil Jojo", was gunned down on September 4. This comes after a months-long rivalry between two opposing hip-hop crews, though Chicago police have attributed this to gang violence rather than hip-hop music. As of this writing, Coleman's killer remains at large. He was 18.
Singer-songwriter and guitarist Joe South passed away on September 5. A writer for such artists as Johnny Cash and Loretta Lynn, South also saw individual success, including winning the Grammy for Song of the Year in 1970 for "Games People Play". His passing has been credited to heart failure. He was 72.
Dorothy McGuire of the McGuire Sisters passed away on September 7. The McGuire Sisters were an American pop trio who had a string of hits in the 50's and 60's, including "Sugartime" and "Sincerely". McGuire had been suffering from Parkinson's disease and age-related dementia for some time prior to her passing. She was 84.
On behalf of 411mania, I extend my condolences to the friends and family of the deceased.
One Sentence Banal Minutiae
CHAD KROEGER DOESN'T CARE ABOUT WHAT THE WORLD THINKS OF HIS RELATIONSHIP WITH AVRIL LAVIGNE
I'll take that as permission to mock him at every opportunity I can find.
SMASH MOUTH BASSIST PAUL DELISLE PLEADS GUILTY IN ASSAUT CASE
Folks, this is why you don't beat up someone who is holding a camera.
G-SIDE SPLIT UP
Leave the memories aloooooooooooooooone…
R.E.M. TO FOX NEWS OVER THEIR USE OF "LOSING MY RELIGION": "OUR MUSIC DOES NOT BELONG THERE"
All things considered, this isn't close to the dumbest decision the network has made in the past two weeks.
THE DIRTY PROJECTORS RELEASE SHORT FILM "HI CUSTODIAN"
Watch if you've got twenty minutes to spare and a mind to lose.
LANA DEL REY WAS SENT TO BOARDING SCHOOL AT AGE FOURTEEN TO OVERCOME A DRINKING PROBLEM
How wonderfully fashionable of her.
CREATORS OF TUPAC HOLOGRAM DECLARE BANKRUPTCY
And it was on that day that my faith in the universe was restored.
ANOTHER COMPANY BEHIND TUPAC HOLOGRAM PLANNING A NEW HOLOGRAM
Oh, goddammit.
MILEY CYRUS WATCHED 82-YEAR-OLD STRIPPER PERFORM MOMENTS BEFORE NIGHTCLUB ALTERCATION
"Are we sure she wasn't just at a Madonna concert!!" –juneaudad, newly-crowned leader of the free world
THE MTV VIDEO MUSIC AWARDS HAPPENED
Yep.
—
And with that, we come to this week's playlist. This week, I'm highlighting the latest release from hip-hop producer .L.W.H., CIA TV. It might end up on my year-end list—the key word being "might". Enjoy.
Albums To Love
January: Attack on Memory, Cloud Nothings
February: Put Your Back N 2 It, Perfume Genius
March: 4Eva N A Day, Big K.R.I.T.
April: The Money Store, Death Grips
May: Cancer 4 Cure, El-P
June: The Idler Wheel Is Wiser Than the Driver of the Screw and Whipping Cords Will Serve You More Than Ropes Will Ever Do, Fiona Apple
July: Confess, Twin Shadow
August: II, Nude Beach
Cheap plug: Earbuddy. Damn good source of music news and views. "Like" it on Facebook, too. I wrote a review for Cat Power's Sun, and the latest edition of my other column, "Own It Or Disown It", in which I look at Travis Morrison's Travistan, is up as well.
And here it is, this week's Video To Love…
THAT'S ALL, FOLKS!
See you in seven…if you're lucky.
National Suicide Prevention Hotline: 1-800-273-8255
Alcoholism And Drug Addiction Hotline: 1-888-268-9124
NULL
comments powered by Disqus