The Love/Hate Music News Report 11.08.12: Minaj!
November 8, 2012 | Posted by
Oh, boy, am I tired. The past week has just flown by. Tuesday was, of course, National Nacho Day, and I hope that everyone took advantage of the festivities. There was other business going on that day, but when it all came down to it, I was blaring Dizzee Rascal's "Suck My Dick" while watching Karl Rove make sense of exit polls matching poll numbers that everyone has been reporting for a while. Also, this.
Still, though, some insist on mocking the half of the country who voted for the guy who won. I get it, sort of, but there's a way to phrase your discontent without coming across as a sore loser, something that is lost on many people. Every politician that spoke the other night talked about those in charge working together to find solutions rather than force them on others, while the most conservative of those who I call friends claim that the end of the world is coming. The message to take away from Tuesday is that the United States has grown disenchanted with the far right. Whether or not you take that as a positive sign is up to you, but I fail to see how expressing thoughts of going even farther right is any sort of a solution. There is definitely a conversation to be had in favor of conservatism helping America in the long run, but that many in the Republican party would rather alienate, insult, or talk down to the people they are supposed to be winning over leaves me doubtful that the party has much of a future, and I say this as someone who has engaged in great, rational conversations with conservative members of my family.
tl;dr: LOL Republicans. Also, welcome to The Love/Hate News Report.
In this column, I will six pieces of news and offer context, levity, and humor where appropriate. The only criteria I have for selecting stories is whether I care about the subject matter or not. I'm a dude in my mid-twenties, so don't expect me to indulge in too much celebrity gossip.
411mania's comment system has been overhauled to provide more instant feedback, so feel free to express your opinion on any of the pieces in this column. I don't moderate comments, but I encourage folks to proofread their comments and not waste their time posting inappropriate material. In other words, if you disagree with something I've written, please phrase your discontent in a manner that makes you sound like an adult.
Anyway, let's get down to business…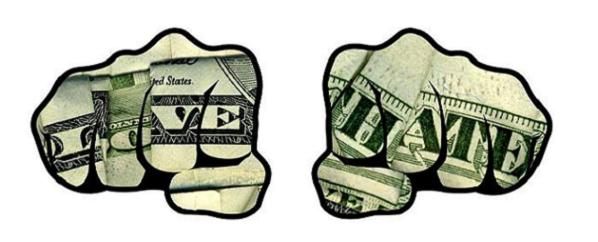 Most news items are from 411 Music's newswire.

"Who The Fuck Are Alt-J?"
That was my reaction when the British alt-pop band won the Mercury Prize. I had certainly heard the band's name prior to last week, and I may have heard a song or two of theirs, but I didn't figure that they had a chance at winning given that their competition included Django Django's self-titled album, Jessie Ware's Devotion (which stands a good chance at cracking my year-end top ten), the Maccabees's Given to the Wild, Michael Kiwanuka's Home Again, and Richard Hawley's Standing at the Sky's Edge, all albums that I would have guessed winning the award over Alt-J's An Awesome Wave. In retrospect, my first clue probably should have been that 411mania has started to cover Alt-J.
This might all come across as backhanded praise (and that's because it is), but that I write a music news column for 411mania and reviews for one heck of a music blog that focuses primarily on independent music and I haven't taken the time to listen to Alt-J's album says something about their visibility, or the quality of their output, or both. I'm not sure. Regardless, they won one of the most prestigious music prizes in the world, one that either helps to jumpstart a career or stalls it out. Only time will tell which path is in store for this band.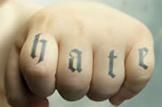 Epic Records Drops Death Grips
I've kind of been assuming that Death Grips's PR has, for the most part, been some kind of work. Signing an act as audacious as Death Grips to a label as large as Epic would seemingly entail some sort of compromise on both sides—like, say, Epic operating under the assumption that Death Grips won't add much to their profit margin, and Death Grips steering away from the kind of behavior that got them noticed in the first place. For a while there, though, it seemed as though they had found an even better deal as Death Grips took routine pot-shots at their label with little to no reprimand. After all, if a band responds to hearing their next album will be delayed to the next year by putting this album out for free and slapping an obscene cover on the thing, either the label would have to be in on it or it would only be a matter of time before that band was shown the door. The release of NO LOVE DEEP WEB, then, was either genius or stupid. It seemed like genius at the time, but now, I'm not so sure.
Granted, I didn't trust in the validity of the legal letters Death Grips posted, allegedly from Epic, demanding that they take down copies of the album they gave away. I believed them, though, when Epic dropped Death Grips the next day. Maybe I was skeptical because I write for what is primarily a wrestling news web site, but I assumed that it was all a work, and I was fine with it. This begs the question, though, of why Death Grips was signed to Epic in the first place.

Snoop Lion's New Music Video Is Hilariously Illogical
If you thought that Snoop was hopped up on too much weed when he decided to change his alias, his new music video might make you believe that the man has gone off the deep end. "La La La" starts with breaking the fourth wall, then Snoop Lion dances with little kids dressed up as animals, and then he dances with women in skin-tight clothing, and the Rotten Fruit keep showing up, and the man puts on some kind of catskin to, I guess, symbolize his transformation from a guy who likes to smoked a lot of weed and pull weird publicity stunts to a guy who likes to smoke a lot of weed, pulls weird publicity stunts, and wears a catskin on his head. But it is off in later shots, which means…um, I have no idea.
Still, though, this thing is strangely fascinating. It is a bad song, the visual effects are childish, and I think I've seen community theater plays with higher production values. It is a train wreck, in other words, but one that I can't look away from.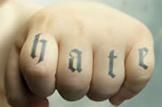 Pink Friday: Roman Reloaded – The Re-Up
The title of this damn thing is so stupid that I had trouble articulating how stupid it is. First of all, naming Nicki Minaj's second album Pink Friday: Roman Reloaded was a bad idea in the first place. It came out only sixteen months after her first album, Pink Friday, and with how quickly some pop albums get reissued with a handful of new tracks, I'm willing to bet some consumers thought the new album was a cheap cash-in to get more money out of the first album. Second of all, Pink Friday: Roman Reloaded – The Re-Up is a cheap cash-in to get more money out of Minaj's most recent album, but with the way these albums get titled, there will probably be some consumers who will buy it and complain that it is mostly the same album that came out earlier this year (stupid consumers who wouldn't look at the tracklisting on the back, but c'mon, you know this is going to happen). This is all sidestepping that the title of the second album is based off of an alter-ego of Nicki Minaj that most consumers aren't aware of, but honestly, that hardly matters compared to the mess that is these titles. I would have joked that there will be a "deluxe" edition of Pink Friday: Roman Reloaded – The Re-Up, but a deluxe edition of Pink Friday: Roman Reloaded already exists. Truth can be stranger than fiction.
On the bright side, those who buy the latest edition of Nicki Minaj's new album will be treated to such stellar tunes as "Hell Yeah", "High School", and "I Endorse These Strippers". No, really, those are the names of three new Nicki Minaj songs. Pray for the future, folks.

HAHAHAHAHAHA
Max George of The Wanted: "I got punched by some big dude with a beard, because apparently I tugged on it. I didn't tug it, I just stroked it and said it was awesome and he laid into me. I had no chance! He punched me square on the chin."
I'm not one for casual violence, but really, what did he expect to happen when he invaded someone's personal space?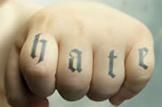 Deaths In Music This Week
Mitch Lucker, the lead singer of extreme metal band Suicide Silence, passed away on November 1. Suicide Silence have been noted for their devotion to their particular brand of music, with all three of their full-length albums placing in the Billboard 200 despite their niche. Lucker lost control of his motorcycle while driving, and his wife confirmed that alcohol was a factor in his accident. He was 28.
On behalf of 411mania, I extend my condolences to the friends and family of the deceased.
—
And with that, we've come to this week's playlist. This week, I figured that I would share the album that won this year's Mercury Award. Did it deserve the honor? Judge for yourself. Enjoy.
Albums To Love
January: Attack on Memory, Cloud Nothings
February: Put Your Back N 2 It, Perfume Genius
March: 4Eva N A Day, Big K.R.I.T.
April: The Money Store, Death Grips
May: Cancer 4 Cure, El-P
June: The Idler Wheel Is Wiser Than the Driver of the Screw and Whipping Cords Will Serve You More Than Ropes Will Ever Do, Fiona Apple
July: Confess, Twin Shadow
August: II, Nude Beach
September: CIA TV, .L.W.H.
October: good kid, m.A.A.d city, Kendrick Lamar
Cheap plug: Earbuddy. Damn good source of music news and views. "Like" it on Facebook, too. I wrote reviews for Yea Big's The Wind That Blows the Dandelion's Seeds, Mad Music, Inc.'s self-titled albumand the latest edition of my other column, "Own It Or Disown It", in which I look at The Mars Volta's Amputechture, is up as well.
And here it is, this week's Video To Love…
THAT'S ALL, FOLKS!
See you in seven…if you're lucky.
National Suicide Prevention Hotline: 1-800-273-8255
Alcoholism And Drug Addiction Hotline: 1-888-268-9124
NULL
comments powered by Disqus