The Love/Hate Music News Report 11.15.12: Thanksgiving?
November 15, 2012 | Posted by
Hey, guys, this has been a bad week for good news, but…wait, where did everyone go? Huh. Whatever. Welcome to The Love/Hate News Report. Let's skip the typical preliminary ramblings—I've got weird shit to write about for NaNoWriMo.
In this column, I will six pieces of news and offer context, levity, and humor where appropriate. The only criteria I have for selecting stories is whether I care about the subject matter or not. I'm a dude in my mid-twenties, so don't expect me to indulge in too much celebrity gossip.
411mania's comment system has been overhauled to provide more instant feedback, so feel free to express your opinion on any of the pieces in this column. I don't moderate comments, but I encourage folks to proofread their comments and not waste their time posting inappropriate material. In other words, if you disagree with something I've written, please phrase your discontent in a manner that makes you sound like an adult.
Anyway, let's get down to business…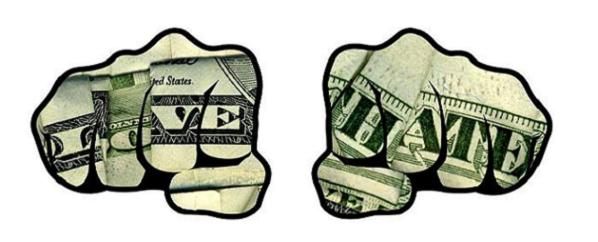 Most news items are from 411 Music's newswire.

"Why Doesn't MTV Play Music Videos Anymore?"
I would have closed the column with this video if I wasn't dead-set on using the closing bit of this bit of webspace to sarcastically go over the "big story of the week", but this is too good to not share. Brian Firenzi and his 5 Second Films project need more love, and he got it this past week with his frank take on the oldest complaint against MTV. If you haven't seen this yet, you need to watch this ASAP:
One could argue that he leaves out the argument for the artistic viability of music videos. Then again, why would a music executive care about that shit?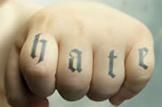 Sue Me Maybe
Hey, you want to make some quick money? Here's a plan—write a song. Any song. It doesn't matter if it sucks, or if it lacks any sense of meaning. Put it on the Internet yesterday. Don't worry, nobody is going to see it—thousands of videos get put on YouTube every day, and the chances of one of your loved ones finding your rash embarrassment are miniscule unless you forward it to them or attach your name to it. After you've taken these steps, wait for a popular song to come along that shares a chorus, word, or perhaps time signature with your song and sue their ass for royalties. If you're lucky, they will settle out of court just to shut you up. If you are not lucky, hey, a whole bunch of people will suddenly listen to your shitty song and you might be able to make bank by monetizing an even worse follow-up video. Get that YouTube money!
Okay, maybe I'm being too harsh on Ukrainian singer Aza, who claims that Carly Rae Jepsen's "Call Me Maybe" samples the lyrics of her song "Hunky Santa", which I had first read as "Husky Santa". Actually, fuck it—someone, anyone, write a song called "Husky Santa". I demand that this becomes a thing. Do it. To get back on topic, though, let's humor this notion for a second. In case you haven't heard "Call Me Maybe" in the past ten minutes (an unlikely possibility in some parts of the world), here's a refresher:
And here is Aza's…oh, goddammit:
Well, that was a crime against humanity. Ignoring…well, all of the obvious reasons to hate that video, there is almost no connection that could be made between the two songs. Ava sings/says a line about having Santa call her, but it is just one line and it isn't revisited or emphasized in such a fashion that it could be called the basis of another work. Time will tell if Ava will receive a payday from these shenanigans, but that "Hunky Santa" has a huge dislike bar and a closed comment section indicates that few have been fooled by this stunt.

Check Out This Free, Legal Music, Part One
Seeing as how I don't have much positive news to report on this week, I'll give you something to celebrate. Mishka is a label located in New York City who can be relied on to put out good, and sometimes great, free releases, and their latest release, Black Pleasure by Cities Aviv, is no exception. I won't spend too much time singing its praises as you can get it for free here, but trust that you're going to want to go out of your way for this one.
Hey, while I'm at it, I'll throw in something that needs more love: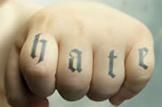 Oh No
Remember how, in the weeks and months following Rebecca Black's "Friday", endless jokes were made about how the song could have been appropriated to other things, such as the six other days of the week and holidays? The punchline was supposed to have been that, given the abject failure of the source material, making songs like "Tuesday", "Easter", and "Thanksgiving" would have been met with immediate derision. I mean, it's not like Patrice Wilson is dumb enough to make a song called "It's St. Patrick's Day", or "It's Mother's Day", or "It's National Nacho Day", or "It's the 4th of July…Day", or "It's Thanksgiving", right?
…Right?
…Oh dear.
…I can't. I can't fully convey how awful this is in concept, execution, and…really, I can't. Good God, this might be the worst thing ever. I think I felt a part of me die when the little white girl busted out a rap about Thanksgiving. Her body language indicates that even she cannot comprehend that she is part of this bullshit. Fuck.
I'm sorry for sharing that. Maybe, by sharing it, I can get the part of me I lost back. I don't know.

Check Out This Free, Legal Music, Part Two
I liked Himanshu's Nehru Jackets, and I like his new mixtape, Wild Water Kingdom (credited to Heems for some reason), as well. There's some weird stuff on here that is worth checking out, and though I don't know that this is better than his earlier mixtape, at the price of $0, I think you can afford to give it a chance. Stream or download it here.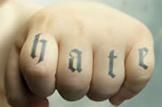 Deaths In Music This Week
Major Harris, a singer for the Delphonics, passed away on November 9. The Delphonics had a slew of hits in the 60's and 70's, most notably "La-La (Means I Love You)". Harris's passing has been credited to congestive heart and lung failure. He was 65.
On behalf of 411mania, I extend my condolences to the friends and family of the deceased.
—
And with that, we've come to this week's playlist. I like that Cities Aviv release so much that I'm embedding it below. Enjoy.
Albums To Love
January: Attack on Memory, Cloud Nothings
February: Put Your Back N 2 It, Perfume Genius
March: 4Eva N A Day, Big K.R.I.T.
April: The Money Store, Death Grips
May: Cancer 4 Cure, El-P
June: The Idler Wheel Is Wiser Than the Driver of the Screw and Whipping Cords Will Serve You More Than Ropes Will Ever Do, Fiona Apple
July: Confess, Twin Shadow
August: II, Nude Beach
September: CIA TV, .L.W.H.
October: good kid, m.A.A.d city, Kendrick Lamar
Cheap plug: Earbuddy. Damn good source of music news and views. "Like" it on Facebook, too. I wrote reviews for Books On Tape's Retired Numbers and Crushing Blows's self-titled EP. I've taken a minor sabbatical from my other column due to my participation in NaNoWriMo, but former 411mania writer has given John Mayer's Room For Squares the "Own It or Disown It" treatment.
And here it is, this week's Video To Love…
THAT'S ALL, FOLKS!
See you in seven…if you're lucky.
National Suicide Prevention Hotline: 1-800-273-8255
Alcoholism And Drug Addiction Hotline: 1-888-268-9124
NULL
comments powered by Disqus