The Love/Hate Music News Report 11.22.12: Thanksgiving!
November 22, 2012 | Posted by
The introduction is the last part of the column that I write, and I'm typing it up before 10 AM. I'm about to go on an eight-hour long car ride, and I don't think I'm going to want to do any writing when I'm done. If any big news breaks on Wednesday and you're wondering why I'm not covering it, that's why. Also, happy Turkey Day and welcome to The Love/Hate News Report. But enough about that.
In this column, I will six pieces of news and offer context, levity, and humor where appropriate. The only criteria I have for selecting stories is whether I care about the subject matter or not. I'm a dude in my mid-twenties, so don't expect me to indulge in too much celebrity gossip.
411mania's comment system has been overhauled to provide more instant feedback, so feel free to express your opinion on any of the pieces in this column. I don't moderate comments, but I encourage folks to proofread their comments and not waste their time posting inappropriate material. In other words, if you disagree with something I've written, please phrase your discontent in a manner that makes you sound like an adult.
Anyway, let's get down to business…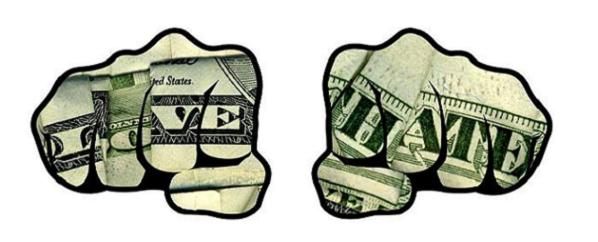 Most news items are from 411 Music's newswire.

The Catchiest Video About Rail Safety You Will Ever See
Either I'm all ready for a mini-vacation or everyone else is, as there is very little shit that has happened in the last seven days that I care about. The AMAs? Eh, whatever, call me when the Grammys happen (those are really fun to talk about). Taylor Swift admitted that she writes about her exes a lot? Oh, no, she said what we were all thinking! The nerve! Justin Bieber's "Baby" video reaching eight hundred million views (no, really) was almost newsworthy enough to be worth reporting on.
Then this happened:
So remember, folks: getting hit by a train is a bad idea. And so is playing with beehives. And…pressing red buttons. Huh.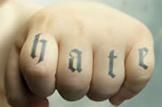 Lana Del Rey Is Either Stupid Or Losing Her Grip On Reality
I've been doing what I do for a long time. I've had a life. I don't need to create a persona to live through.
411mania commenter Paul Roma (I'm just going to assume that he is the actual Paul Roma, as he seems like the kind of guy who would have bookmarked 411mania): " Says the person who changed their name to "Lana Del Rey" and her look and her style of music. But yeah, you don't need a persona." Actually, it is worse than Roma makes it out to be, as her initial stage name was May Jailer. And some people wonder why I give her so much shit.
Say, what does New Jack think of Lizzy Grant's latest remarks?
That's what I figured.

Check Out This Free, Legal Music, Part One
If there's anything I've learned about my audience, it is that most of you love Lil B. The guy's music resonates with y'all, though this is more often due to his provocative and thought-provoking lyrics than his underrated, beautiful flow. Unfortunately, the Based God didn't bless us with any new music this week.
But he did bless us with the first single from his cat!
Oh my goodness! What a wonderous display of errant splendicity! Lil B's cat truly is a blessed being from the heavens! My life is complete!
Oh, and Monarchy by Mosh is free, and it is pretty good. BUT CHECK OUT THAT CAT'S SICK RHYME SCHEMES!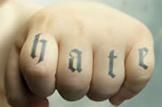 Oh, Look, The Dude Who Did The "Friday" Video Has Taken On Christmas
Last week, Patrice Wilson put out another bowel movement disguised as a music video. Entitled "It's Thanksgiving", the damn thing sucked, but it sucked in the usual amusing way that most of the dude's videos suck. "Friday" sucks, sure, but that thing is a fountain of memes, and while no one will mistake "It's Thanksgiving" for a good song or video, it is jam-packed with things to make fun of. This makes the almost-obligatory follow-up video, Lexi St. George's (don't worry, I don't know who she is, either) "Last Christmas", so much worse.
The song is almost not bad, and both it and the video go through usual pop tropes in an acceptable fashion. The problem, though, is that there is nothing to get anyone worked up here, as evidenced by its relatively lackluster view count—the song isn't good enough to be considered, well, good, but it also isn't bad enough to revisit and mock. I don't really want anyone to make something deliberately bad, but c'mon, dude, either know your limitations or have a crew of ninjas show up and wreck shit. It won't make sense, but at least it will be entertaining.

Check Out This Free, Legal Music, Part Two
Nobody knows who Captain Murphy is. Educated guesses towards his identity have ranged from DOOM to Flying Lotus to Tyler, the Creator, with the possibility of him being a new artist being tossed aside by almost everyone due to how fully formed his music sounds. The man himself has vehemently denied all guesses and has made it known that he does not appreciate that his identity has dominated the conversation surrounding him and his music. Those hoping that his Duality mixtape would clarify matters had to have been disappointed when it was released late last week. Actually, it isn't a mixtape—it is an art film. Sort of.
You can watch it here, but you should know that it is definitely not safe for work. Credit must be given where it is due that the parts where clips of the Heaven's Gate tapes are played are the least-unsettling parts of the film. It's good, don't get me wrong, but the visuals are pretty fucked up.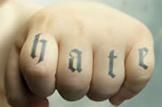 Deaths In Music This Week
Pete Namlook, an electronic music producer, passed away on November 8. The man had released well over one hundred albums in his life and founded the German record label FAX. The cause of his passing has not been announced, and notice of his death was only given in the past week. He was 51.
On behalf of 411mania, I extend my condolences to the friends and family of the deceased.
—
And with that, we've come to this week's playlist. I'm embedding the To The Moon soundtrack. Why? Because I can. Enjoy.
Albums To Love
January: Attack on Memory, Cloud Nothings
February: Put Your Back N 2 It, Perfume Genius
March: 4Eva N A Day, Big K.R.I.T.
April: The Money Store, Death Grips
May: Cancer 4 Cure, El-P
June: The Idler Wheel Is Wiser Than the Driver of the Screw and Whipping Cords Will Serve You More Than Ropes Will Ever Do, Fiona Apple
July: Confess, Twin Shadow
August: II, Nude Beach
September: CIA TV, .L.W.H.
October: good kid, m.A.A.d city, Kendrick Lamar
Cheap plug: Earbuddy. Damn good source of music news and views. "Like" it on Facebook, too. I wrote reviews for Angel Haze's Classick and DaVinci's The MOEna Lisa.
And here it is, this week's Video To Love…
THAT'S ALL, FOLKS!
See you in seven…if you're lucky.
National Suicide Prevention Hotline: 1-800-273-8255
Alcoholism And Drug Addiction Hotline: 1-888-268-9124
NULL
comments powered by Disqus