The Love/Hate Music News Report 11.29.12: Minaj?
November 29, 2012 | Posted by
I wrote the 50,000 words needed for one to "win" National Novel Writing Month. I reached 50,027 words on Tuesday. Go me. Also, I had a grand ol' Thanksgiving—nothing screams "America" more than starting dinner at one o'clock in the afternoon. Oh, and welcome to The Love/Hate News Report. But enough about that.
In this column, I will six pieces of news and offer context, levity, and humor where appropriate. The only criteria I have for selecting stories is whether I care about the subject matter or not. I'm a dude in my mid-twenties, so don't expect me to indulge in too much celebrity gossip.
411mania's comment system has been overhauled to provide more instant feedback, so feel free to express your opinion on any of the pieces in this column. I don't moderate comments, but I encourage folks to proofread their comments and not waste their time posting inappropriate material. In other words, if you disagree with something I've written, please phrase your discontent in a manner that makes you sound like an adult.
Anyway, let's get down to business…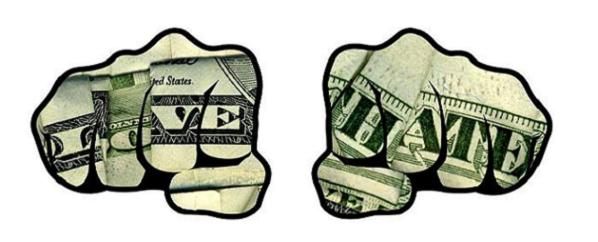 Most news items are from 411 Music's newswire.

Another News Story About "Gangnam Style"
To quote Ron Burgundy, "Boy, that escalated quickly." Adele's "Rolling in the Deep" garnered 355,000,000 views in just under two years. Gotye's "Somebody I Used to Know" reached 350,000,000 views in sixteen months. Carly Rae Jepsen's "Call Me Maybe" was the big jam earlier this year and has reached 346,000,000 views in just under nine months. Those are monumental view counts, and most count themselves lucky if they make a video that has 1/300th as many views as any of those videos. That PSY's "Gangnam Style" was able to achieve more than 800,000,000 views in just over four months means that this isn't just another viral video—it is now a cultural landmark.
Whether you LOVE or HATE the song, the numbers are staggering and worthy of celebration. As of this writing, "Gangnam Style" has just over 841,000,000 views, making it the most-watched video on YouTube. It surpasses Justin Bieber's "Baby", which took ten times as long as "Gangnam Style" to surpass 800,000,000 views. If there's a lesson to be learned from "Gangnam Style"'s success, it is the same lesson that pop music has taught by example for decades that many people still haven't grasped: you just never know what is going to catch on. A little under twenty years ago, a Spanish dance song became one of the biggest songs in the world. Is the booming success of a rap song performed by a South Korean dude who imitates a horse's gallop really that much odder? Well, yes, but by now, the idea of a song like this catching on shouldn't be that surprising.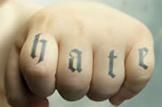 Wait, American Idol Hasn't Been Cancelled Yet?
Sometime last year, I said that the combination of Jennifer Lopez and Steven Tyler as judges on American Idol was probably the show's last shot at regaining any sort of credibility and that FOX should cancel the show if this change didn't work out. Well, as you know, both judges left the show and were replaced by Nicki Minaj and Mariah Carey. One of them is an outspoken diva who is more infamous for her publicity stunts and questionable behavior than whatever they could bring to their music. The other is Carey. (Oh, and Keith Urban is on the show as well, but nobody cares about him.) Carey and Minaj got along about as well as could be realistically expected, which is to say that they didn't. Tyler, being the sort of dude who has earned the right to speak his mind, weighed in on Minaj, essentially taking her to task for being ostentatious:
You just have to give your opinion. It wasn't hard for me, but I would imagine it's hard for some people, and they need a manager to say 'Shut the f— up, and just give them your opinion.' These kids, they just got out of a car from the Midwest somewhere and they're in New York City, they're scared to death; you're not going to get the best [out of them]. …If it was Bob Dylan, Nicki Minaj would have had him sent to the cornfield! Whereas, if it was Bob Dylan with us, we would have brought the best of him out, as we did with Phillip Phillips. Just saying.
Tyler could have shared this sentiment in a way that was easier to digest, but I think most of you understood what he is saying: the job is to judge both ability and star potential, something that requires a bit more understanding than giving a "thumbs up" or "thumbs down" (though, sure, they have to do that as well). It is all too easy to imagine Minaj writing off Bob Dylan, who has a voice that is, to put it most kindly, "unconventionally beautiful", and it is just as easy to imagine Minaj completely miss the point of Tyler's comments and respond by going off on him on Twitter. Which she did. Ahem:
Steven Tyler said I would have sent Bob Dylan to a cornfield??? Steven, you haven't seen me judge one single solitary contestant yet … I understand you really wanted to keep your job but take that up with the producers. I haven't done anything to you. That's a racist comment. You assume that I wouldn't have liked Bob Dylan??? why? black? rapper? what? go f–k yourself and worry about yourself babe. … LOL lets make him a shirt that says 'No Coloreds Allowed' then escort him down 2 Barbara Walters so he can tell how he was threatened w/guns. … When Steven 1st went on Idol he was ridiculed by his peers & fans alike. Called a sell out. So what does he do? Ridicule the next judge.
My head hurts. Let's go through these claims in order. True, we haven't seen Minaj judge any contestants yet, but we have seen her threaten to beat up Carey over a difference of opinion, and I don't see why Minaj would be any more forgiving or understanding to the people she is supposed to judge. As for the whole "racism" thing, I don't get it. Minaj employed four vocalists on her first album who either rely or have extensively used Auto-Tune in the past, so, yeah, I think there is plenty of reason to doubt that Minaj would have praised Bob Dylan if she didn't know that Dylan was performing for her. The rest of it is an overreaction to perceived racism directed at a guy who helped hip-hop break into the mainstream. Has Minaj deleted her Twitter account yet?
Tyler has since apologized for his comments, saying that he could have expressed himself better, but he added, "I am the last thing on this planet as far as being a racist. I don't know where she got that out of me saying I'm not sure how she would have judged Bob Dylan." I don't see it, either, unless she is a stupid…um, individual.

Say, What Is Jessica Simpson Up To These Days?
Oh, she's pregnant again. This comes shortly after inking a deal with Weight Watchers, publicizing Simpson's use of their program to lose the weight she gained after giving birth to her first child earlier this year. I'm not about to say that this isn't joyous news or anything like that, but I think it is kind of amusing. This news isn't confirmed as of this writing, but when everyone starts reporting it as truth and the PR rep says "no comment", it usually means that they are drafting up how to officially announce the news.
Congratulations to Simpson and Eric Johnson, and here's hoping that AJ doesn't post that picture a billion times over the course of the next few months.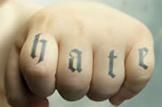 Andrew W.K. Is Too Awesome For Other Countries
There's a lot to this story, but I'll try to keep this short. Rocker Andrew W.K. was announced as a "cultural ambassador" to Bahrain, though most sources made his role out to be more about spreading goodwill than as an official representative to the United States. It seemed like a story that was too good to be true, which, as it turned out, was the case: the State Department put the kibosh on these plans, claiming that Andrew W.K. wouldn't go over well in a country as conservative as Bahrain.
That is an understandable explanation, I suppose, but this trip was in the works for a year before it was nixed. Nobody thought to silently call it off before it went public? Goodness, if I didn't know better, I would think that our government didn't have their priorities in order.

Yep, We've Reached The Weird Part Of The Column
This is too good to not share as a proper story. The last Hot Chip video I saw, "I Feel Better", was one of the funniest things I have ever seen, and their new video, "Don't Deny Your Heart", is similarly awesome. It takes a while to get going, but trust me, it is worth it.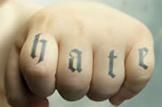 The Story With An Embedded Music Video That You Shouldn't Click On
Hey, do you want to see a music video about some preteen boy trying to both mack on a girl with an overprotective father and come across as the next Justin Bieber despite not possessing the good looks or charisma to pull it off? If so, watch the video below!
There are just so many things wrong with this video that I can't hope to cover them all here. Do I even need to point out that this was produced by the same guy behind "Friday"? I didn't think so.
—
And with that, we've come to this week's playlist. This week, I've decided to go with THEESatisfaction's awE natural. It made waves earlier this year, and I'm hoping that folks keep it in mind when they are making their year-end lists. Enjoy.
Albums To Love
January: Attack on Memory, Cloud Nothings
February: Put Your Back N 2 It, Perfume Genius
March: 4Eva N A Day, Big K.R.I.T.
April: The Money Store, Death Grips
May: Cancer 4 Cure, El-P
June: The Idler Wheel Is Wiser Than the Driver of the Screw and Whipping Cords Will Serve You More Than Ropes Will Ever Do, Fiona Apple
July: Confess, Twin Shadow
August: II, Nude Beach
September: CIA TV, .L.W.H.
October: good kid, m.A.A.d city, Kendrick Lamar
Cheap plug: Earbuddy. Damn good source of music news and views. "Like" it on Facebook, too. I wrote reviews for AZITA's Year, Boys Noize's Out of the Black, and the latest edition of my other column, "Own It or Disown It", in which I look at Dizzee Rascal's Showtime, is up as well.
And here it is, this week's Video To Love…
THAT'S ALL, FOLKS!
See you in seven…if you're lucky.
National Suicide Prevention Hotline: 1-800-273-8255
Alcoholism And Drug Addiction Hotline: 1-888-268-9124
NULL
comments powered by Disqus