The Love/Hate Music News Report 12.06.12: Spartan?
December 6, 2012 | Posted by
It snowed on Saturday, or maybe it was Friday. Either way, the sun was shining today and I had to take off a layer of clothing to keep from overheating. I'm the strange kind of dude who likes New England because of its winters—this shit shouldn't be happening. Oh, and welcome to The Love/Hate News Report. But enough about that.
In this column, I will six pieces of news and offer context, levity, and humor where appropriate. The only criteria I have for selecting stories is whether I care about the subject matter or not. I'm a dude in my mid-twenties, so don't expect me to indulge in too much celebrity gossip.
411mania's comment system has been overhauled to provide more instant feedback, so feel free to express your opinion on any of the pieces in this column. I don't moderate comments, but I encourage folks to proofread their comments and not waste their time posting inappropriate material. In other words, if you disagree with something I've written, please phrase your discontent in a manner that makes you sound like an adult.
Anyway, let's get down to business…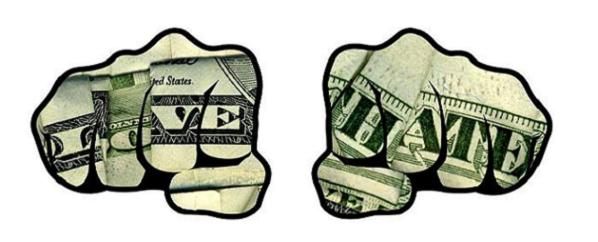 Most news items are from 411 Music's newswire.

The Only Time It Is Okay To Call Jay-Z Cute
This isn't a huge story, but it is hard to not get a good feeling from it, so here we go. Jay-Z recently completed a tour, and near the end of it, he decided to ride the subway in Brooklyn. His interactions on the tour were recorded for a documentary, and while Jay-Z, a man who has written plenty of popular songs about New York, made a commotion just by being in such a place, he happened to sit down next to probably the one woman who wasn't familiar with him on sight. What happened next was pure gold.
I can't hate this. It's cute. Call me a softie. Besides, you might want to revisit that video when you see what else I've got in store…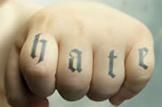 Oh No
Regular readers of this column probably know that I'm a glutton for bad music videos. There's a certain charm to the worst of them that leaves me unable to turn away from them. Somebody looked at "Friday" and said, "This is acceptable." Multiple people looked at "Hot Problems" and thought it wasn't half bad. That one girl who did that Thanksgiving song? She's playing it up like it is something to be proud of. Reh Dogg puts out a proper disasterpiece every other month, and it usually makes for both entertaining and painful viewing.
For years now, though, I've been wondering when we'll hit the bottom of the barrel. The turgid music videos put out by kids with rich parents have threatened to undo the universe, but at the end of the day, most of them have enough elements that are ripe for parody or otherwise make for easy mocking. If you've been on the Internet in the past day or so, though, you probably already know where this is going. We may have reached the bottom, folks, and while this means that we can only go up from here, that's if we can survive the latest attempt on our sanity.
I must warn you that the following video may make you question everything that is good. Only click on the video if you are of strong constitution.
This is usually the point where I'd break down what's wrong with this video, but I think my time would be better spent praising what went right with it.
-The music was kind of in sync for a few seconds near the end.
-The lunch lady looked like she had fun.
That's about it. This is the worst fucking shit I've ever heard, seen, smelled, whatever. There are not enough vowels in the word "fuck" to properly express my disdain. I need a shower.

AHHHHHHHHHHHHHHHHHHHH
…Sorry. I'm still trying to recover from that last video. I'm having night terrors while typing up this column. I don't even know how that works.
On the bright side, there was a viral video or two that made the rounds this week that actually improved my life, though none were quite as entertaining as DMX, fresh off of whatever the hell he was doing last, performing a rather spirited rendition of "Rudolph the Red-Nosed Reindeer". If you haven't seen it by now, just try to not smile why DMX sings/raps/hypes his way through the song.
Actually, now that I think about it, I don't know that this is better than his cover of the Reading Rainbow theme song.
Which is better? You tell me.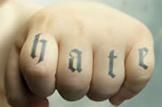 Jack White Disses Lady Gaga…Or Does He?
So Jack White was interviewed by Esquire, and NME, a music zine that I don't read because they usually run articles I don't enjoy, took a quote from that interview and ran with it. Here's the quote:
"I don't think she [Lady Gaga] lives it because it's all artifice. It's all image with no meaning behind it. You can't sink your teeth into it. It's a sound bite. It's very of this age, because that's what people want."
Wow, that's really insensitive and in poor taste. White is entitled to his opinion on Lady Gaga's music, but to so broadly dismiss it as transparent and fake is downright mean-spirited and counterproductive. White is usually much more eloquent than this, so why would he make such a blanket statement about Lady Gaga? I mean, it's not like NME took this quote out of context, twisting White's words to mean something besides what he intended, right? That would be unprofessional. Well, let's look at the quote in the context of the interview:
"The goal of modern celebrity," he begins, "is to make yourself into the lowest common denominator. 'Hey, I'm a guy just like you. I like a beer, a football game…' Especially in reality television, you'll see people will go so far as to make a fool out of themselves just to prove that. I don't want to see a reality show about Michelangelo. You know, Clint Eastwood is doing one with his family [Mrs. Eastwood & Company] and it's such a disappointment. Forget the speech, man," he says, referring to the Hollywood actor's bizarre monologue at the Republican National Convention in Florida in August. "The speech was cool compared to that. There's no reason to put yourself in a position that makes things completely unspecial."
Does that mean Lady Gaga, who has been known to cook pasta at home in a wig and Louboutin heels, is an example of a celebrity who really lives their vision?
"I don't think she lives it," says White, "because it's all artifice. It's all image with no meaning behind it. You can't sink your teeth into it. It's a sound bite. It's very of this age, because that's what people want. They want a Twitter line, a Gif, a Jpeg, an MP3.
And that's why I don't read NME, and why you shouldn't, either.

Mastodon Are Recording Music For The Prequel To Monsters, Inc.
Mastodon make intense metal. Pixar makes films for the whole family. I don't get it, but I'm willing to hear how this works out. I mean, the last time I heard a Mastodon song in a film was, well, this:
This movie is going to be bonkers.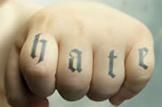 Deaths In Music This Week
Dave Brubeck, a jazz pianist and composer, passed away on December 5. Over the course of a career in music that spanned more than half a century, Brubeck became known as one of the best artists working in jazz, writing perhaps too many standards to count. Brubeck passed away due to heart failure. He was 91.
On behalf of 411mania, I extend my condolences to the friends and family of the deceased.
—
This is the first full week of December, and you know what that means—Christmas, Hanukkah, Kwanzaa, and people who will get pissed off when I say "Happy holidays" rather than "Merry Christmas". Also, it is time to announce November's Album to Love!
I'll be straightforward—November was lacking in albums that blew me away. Maybe bands and artists knew that most critics had come close to finalizing their year-end lists, or maybe this is just an anomaly. In any case, Duality by Captain Murphy impressed me the most with its weird blend of psychedelia and hip-hop. Check it out below.
Albums To Love
January: Attack on Memory, Cloud Nothings
February: Put Your Back N 2 It, Perfume Genius
March: 4Eva N A Day, Big K.R.I.T.
April: The Money Store, Death Grips
May: Cancer 4 Cure, El-P
June: The Idler Wheel Is Wiser Than the Driver of the Screw and Whipping Cords Will Serve You More Than Ropes Will Ever Do, Fiona Apple
July: Confess, Twin Shadow
August: II, Nude Beach
September: CIA TV, .L.W.H.
October: good kid, m.A.A.d city, Kendrick Lamar
November: Duality, Captain Murphy
Cheap plug: Earbuddy. Damn good source of music news and views. "Like" it on Facebook, too. I wrote a review for Memory Tapes's Grace/Confusion. Fellow Earbuddy writer Chris Bell, who you might remember from when he called himself C.A. Bell, wrote a column about Interpol's Turn On the Bright Lights. He has an interesting take on it, to say the least.
And here it is, this week's Video To Love…
THAT'S ALL, FOLKS!
See you in seven…if you're lucky.
National Suicide Prevention Hotline: 1-800-273-8255
Alcoholism And Drug Addiction Hotline: 1-888-268-9124
NULL
comments powered by Disqus