411 Games Fact or Fiction: Are We Interested in Battlefield 1's Single-Player?
October 7, 2016 | Posted by
Hello everyone and welcome to this week's edition of Fact or Fiction. As always, I am Daniel Anderson, and I hope everyone has had a good week. We are now officially in that time of year that all retail employees hate. Yes, it is the dreaded fourth quarter. That "wonderful" time of the year with long work weeks and no rest. Anyway this week we have 411's Sean Garmer going against Stephen Randle. Let's see what they have to say, shall we?
1.) You are interested in the Battlefield 1 single player campaign.
Sean Garmer – Fact: After watching the 12 minute video I found on Youtube, the action is very intense and much like any other FPS. I do like that the protagonist is Black and it should be interesting to see if they do anything with that, considering this takes place during World War I. I've always found World War I interesting, I know most always talk about WWII and all that, but WWI is not called "The Great War" for nothing. I'd want to play Battlefield 1 singleplayer for sure.
Stephen Randle – Fact: It should come to no surprise for people who have paid attention to my tastes over the years that I'm a single player advocate, because I have neither the time nor the patience to be good at multiplayer, so if I were going to play Battlefield 1, it would need to have a robust single player campaign. Whether they can deliver on that is another question, because it's not like previous Battlefield games have had single player stories worth writing home about. It will be interesting to see how they handle the new WW1 setting and and the combination of new technology with older conventions of warfare, and how that could play into a story.
Score: 1 for 1 – Part of me likes the idea of various viewpoints and characters for the campaigns (makes it more realistic than having one person present at every major battle). That being said I wonder how well it will work. Not long until we find out.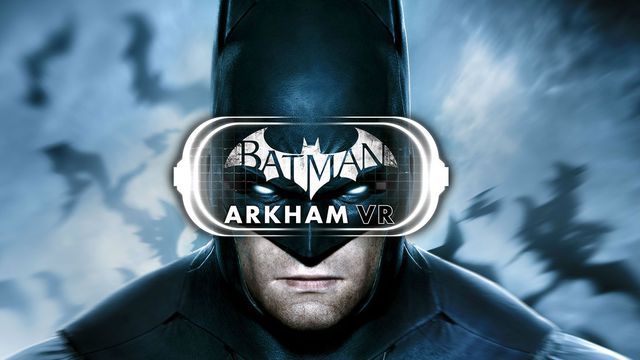 2.) You do not like that the Arkham VR story is only about an hour long.
Sean Garmer – Fiction: Obviously, you would prefer for it to be longer, but let's be real. These first PS VR games are going to pale in comparison to what they are going to be able to do later. This is a glorified tech demo and people should know that going into it. For $20, a 1 hour story feels short and not worth it, but at least they aren't over charging for it. You are paying partially for the experience of being Batman in VR and the "wow factor" that brings along with it. I also haven't played it myself, so I feel like I can't really hate on it.
Stephen Randle – Fact: Arkham VR sounds more and more like an advertisement for future Batman properties rather than an actual game, especially since it's not exactly scheduled to release at a budget price. If small indie studios can put out VR games with far more content than a single hour, and titles like Fallout 4 and Resident Evil VII are set to release in that space as well, there's no excuse for glorified licensed demos masquerading as an actual game.
Score: 1 for 2 – I still think $20 is a bit much for an hour game. If it was $10 I wouldn't have an issue, but it is what it is.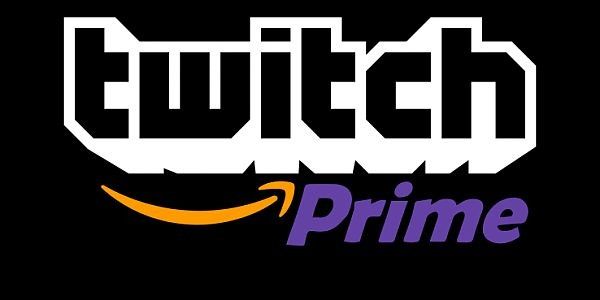 3.) Twitch partnering with Amazon Prime is a good deal for both companies.
Sean Garmer – Fact: I don't see why not? It helps streamers by essentially making a channel subscription free a month, but they still get paid. You get free games, free gaming loot, and it is ad free. I don't know that it ever won't be attached to Amazon Prime, but if you really like using twitch a lot and already have Amazon Prime, this is great. If you don't have Amazon Prime, but like Twitch, perhaps this persuades you to get Amazon Prime. Perhaps it doesn't. But I don't see this as a bad thing at all.
Stephen Randle – Fact: Can't see much of a downside to Twitch getting the resources of Amazon behind it, while Amazon picks up one of the premiere streaming services on the Internet, and from what I've seen so far, they're offering some Twitch-based incentives to subscribe to Amazon Prime in the bargain. So everyone wins!.
Score: 2 for 3 – This makes a lot of sense for both parties. With Amazon trying to get into the game developing business they will get a service to display their game. Twitch gets access to a lot of new people that will give their service a shot that might not have otherwise. It is a win win..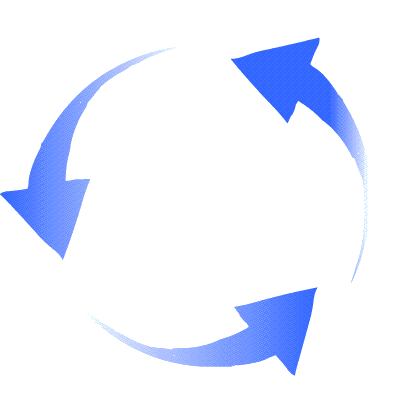 SWITCH!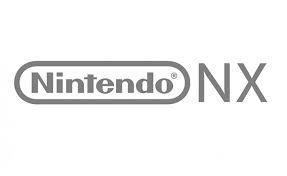 4.) You agree with Ubisoft's CEO that the NX will put Nintendo, "Back in the Race," when it comes to consoles.

Stephen Randle – Fiction: It would be nice to believe that, but given that we're less than six months from release and know precisely nothing about the console, other than the fact that it might not be any better than either current generation console from a hardware perspective, and that it will feature a port of a Wii U Zelda game as part of its launch lineup. I don't want to wave the white flag already, but the lack of information is disconcerting, to say the least. Barring a true "killer app" at release that can give the NX enough momentum to support future first party games (remember, the Wii U eventually had some awesome games, but nobody bought the console in the first place), there's no way it can make up the massive lead that Microsoft and Sony have jumped out to.
Sean Garmer – Fiction: I don't think Ubisoft's CEO understands that what Nintendo is doing here is not the same as what the PS4 and Xbox One offer. I don't see people buying a NX and forsaking the other consoles. This is similar to a phone or a portable console. You can purchase this separately and still want to buy a Project Scorpio or PS4 Pro. This is also a glorified portable console, so I don't see it moving what the Nintendo Wii did all those years ago. Sure, people are into mobile gaming, but I'm not ready to agree with what Ubisoft's CEO says quite yet. I do think this could be a hit for Nintendo bigger than the Wii U. Will it take the world by storm? I'm not there quite yet.
Score: 3 for 4 – I really want Nintendo to compete in the console wars again. The more competition the better it is for gamers. Hopefully we will see them start getting third party support again. That is the key for Nintendo to compete again.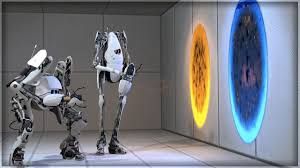 5.) You would go see a JJ Abrams directed and developed Portal movie.
Stephen Randle – Fact: I mean, Abrams doesn't matter so much as the fact that I'd totally go and see a Portal movie. But then, I'm not the most discerning movie patron, as I like to believe that every movie based on a video game franchise will end up being awesome, despite a mountain of evidence to the contrary. One day I'll be right, you'll see.
Jeremy Thomas – Fact: I have enjoyed every one of J.J. Abrams films, so I would totally go see this. I have faith that he would get it and make whatever the subject is compelling. Portal is a weird subject to do a movie, but if anyone can get it done, it is him.
Score: 4 for 5 – I think Abrams would be a good candidate to make a good (hell, let's lower the bar to decent) Portal movie..
6.) Beyond Good and Evil 2 will have a released date announced before 2017.
Stephen Randle – Fiction: That game doesn't exist. Accept it. Of course, I said the same thing about The Last Guardian just before that got revealed at E3, so either I'm right, or I'm wrong and we get the game. Win-win!
Sean Garmer – Fiction: I think some release date may link before the end of the year, but I don't know that they will confirm it until 2017. People have been waiting on this game for a long time, I don't think it really matters if they wait a little longer. Especially when at least we know it is really being made now. Confirming a release date doesn't really matter when it is still going to be at most another year away.
Score: 5 for 6 – At least a company is trying to do something about cheating in a PC game. I hate getting onto a PC game in a multiplayer match and having aim bots and wall hacks being commonplace instead of rare.
Bonus Question: What game are you most looking forward to this year and why?.
Stephen Randle – World of Final Fantasy, the Final Fantasy game that didn't take a decade to make and actually looks like a Final Fantasy game. Also, chibi sprites! Surrender to the kawaii.
Sean Garmer – Of what's left to come out this year, I'm still really excited for Final Fantasy XV. I've enjoyed both demos, the basis of the game is very intriguing and I like the characters. Hopefully the full game just delivers on the immense expectations. I'm also a big Gears of War fan, so I'm happy to play Gears again soon.
That wraps up this week's edition of Fact or Fiction. Stephen and Jeremy went 5 for 6 agreeing as more than they disagreed. I hope everyone has a good week, and until next week, happy gaming.
http://www.twitter.com/411wrestling
http://www.twitter.com/411moviestv
http://www.twitter.com/411music
http://www.twitter.com/411games
http://www.twitter.com/411mma