Preview – Phantomgate: The Last Valkyrie Borrows on Norse, Blended Genres
October 19, 2018 | Posted by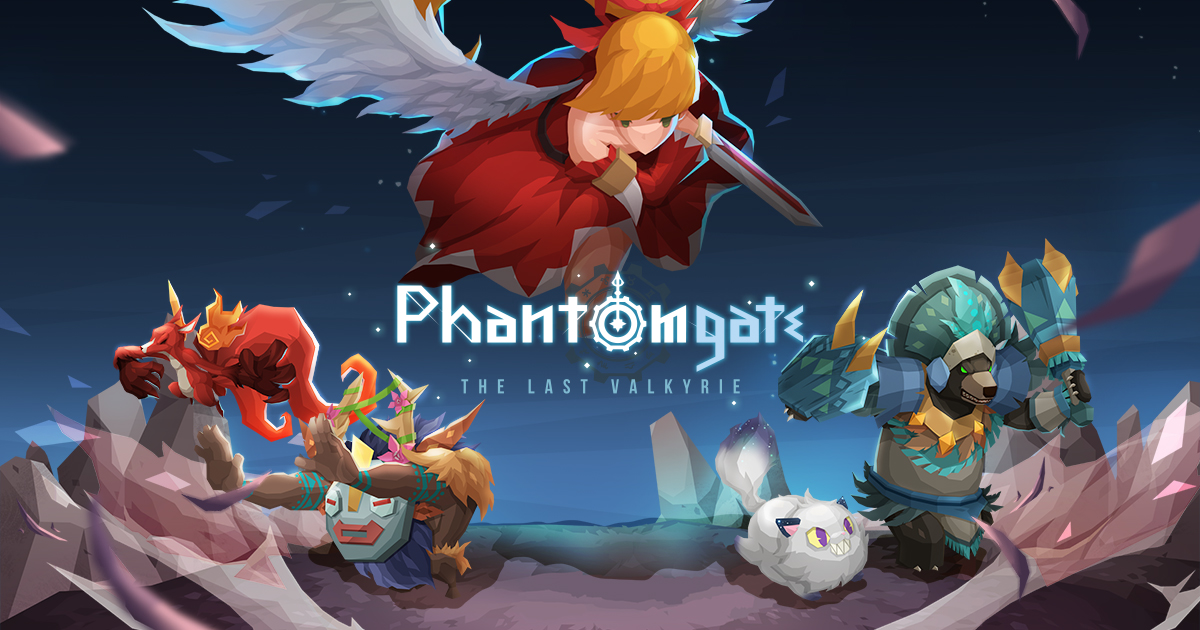 Netmarble's latest mobile RPG, Phantomgate: The Last Valkyrie, has a few different blends of genres and background that hasn't been seen on mobile games before.
Instead of being based around a created storyline or traditional myth storylines like Greek or Roman gods, Min-seop Jung, CEO of Level 9 (developer of Phantomgate), and Jug-ho Lee, Division Director of Netmarble, decided to take on Norse mythology.
"Our team has always thought about making a game with the storyline based on Norse mythology and, in particular, with a Valkyrie," they said. "When we encountered Birch and Forest and Star-Eye by Finnish poet Zachris Topelius, we were greatly touched and knew these tales would fit nicely with the game. After writing the original story, we began developing the game and that was the birth of Phantomgate."


While Phantomgate is an RPG, outside of battles the game actually takes on the style of a platformer. Gamers can run around the world of Yggdrasil, finding levers to advance through gates, keys to open hidden areas with chests and even Valkyrie wings on some levels to fly and dash around the world, collecting gems and getting to new areas.
Once you find an enemy, though, the RPG kicks in. It's turn-based, with the counter up top showing who's turn it is to attack: the hero, one of your three phantoms or an enemy.
"What distinguishes Phantomgate from other turn-based battles is that it has a bubble system: during battles, bubbles with upgrade and downgrade effects spawn randomly for players to tap and drag to appropriate characters on the screen," the said. "Blue bubbles are beneficial, and red bubbles are detrimental. Using bubbles effectively can alternate the result of the battle, so quick and strategic thinking is needed."


Phantom shards can be collected in each level to help form and upgrade phantoms. In addition, random shards can be purchased with gems in the summoning area. While phantoms can level up and evolve, their final evolution depends on what type of elemental stone is used to evolve it.
According to Jung and Lee, there are four attributes in the game, and later evolutions can go down one of two elemental paths. This freedom allows players more options when it comes to which phantoms they want and which teams to go into an area with.
In addition, while there are already quite a few phantoms to collect, the pair noted that more have been developed and are planned to release in future updates.
"In addition, many more phantoms are being planned in the future," they said.
Also being planned for the future are special events. Right now, an in-game event is running where players have to find six Easter Eggs hidden in stages. Finding the eggs can result in gold, gems, experience and more.
Looking ahead, Jung and Lee have said the first update will provide more new characters and settings in the Norse mythology vein.
"We plan to provide major content updates at least every 2 to 3 months so that players can continuously enjoy the game," they said.
Phantomgate: The Last Valkyrie can be downloaded for free on the App Store or Google Play.