411 MMA Fact or Fiction: Will Fans' Efforts to Help Nick Diaz Pan Out?
October 21, 2015 | Posted by
Welcome back to another edition of 411 Fact or Fiction MMA, and I'm your host, Wyatt Beougher! Last week, Eric Moore and Jon Butterfield debated whether or not Jon Jones was coming back to the UFC, Joe Warren failing a drug test for marijuana, and Cris Cyborg Justino's latest social media rant (which was actually topical and relevant for a change), among other topics. When all was said and done, Jon managed to secure just over 48% of the vote, picking up the 13-9 win. A huge thanks to both guys for their effort, and also to everyone who took the time to vote. This week, Radulich in Broadcasting head honcho Mark Radulich will be taking on the man who replaced him as the host of the 411 Ground and Pound Radio Show, Robert Winfree, and they'll be discussing Jason Miller's latest arrest, Nick Newell's retirement, fans showing their support for Nick Diaz in the face of his unprecedented suspension, and more, so let's get to the action!
TALE OF THE TAPE
RED CORNER
Robert "The Last Rider" Winfree
Contributor/Live Coverage Guru/Host, 411 MMA Zone/411 Ground and Pound Radio Show
2-2-0
VS
BLUE CORNER
Mark "Headshrinker" Radulich
Supreme Overlord,
Radulich in Broadcasting Network
2-1-1
---
1.) Nick Newell announcing his retirement after picking up a decision win over Tom Marcellino at WSOF 24 was the most surprising news of the week, especially considering a week ago, Newell was petitioning for a reserve bout in World Series of Fighting's upcoming lightweight tournament.
Robert Winfree: FACT Though it probably shouldn't have been. Newell is a heck of a story and honestly is a darn good fighter to boot, but I think he'd hit his ceiling as far as fighting goes and likely knew it. Newell is a legitimate inspiration, not letting his handicap get in the way of his dream to fight professionally, but he was never going to get any higher up on the totem pole and had already lost to the WSOF lightweight champion. I expected him to stick around a little longer given that he's a name associated with WSOF and that's a promotion that can use all the name recognition it can get, but if he's done I wish him the best in the future.
Mark Radulich:FICTION I say fiction because of his explanation after the fact via MMAJunkie.com: "Nick Newell began to think that years of fighting and hard training might be taking their toll on his body when he injured his knee during a relatively low-impact training session recently. A few weeks later, when he hurt his back stretching out before practice, he knew he had a problem.
"It's not even the sparring that's doing it to me," Newell told MMAjunkie. "I'm getting hurt just doing normal stuff in practice, and it's one thing after another. My body is just so banged up."
I think that says it all right there. He's 29, banged up, and he just lost the most high profile title shot he'll probably ever get in MMA. If there was a chance he'd get into the UFC, it might be worth hanging on for the paycheck but that's not going to happen. Dana White has publicly said he's not interested and that's not going to change unless 1) The UFC obtains his contract via WSOF overall purchase or 2) Newell rises to Ronda Rousey – Strikeforce notoriety. Both are pretty unlikely. So with that said, it's not surprising he's moving on and saving himself further injury.
---
2.) In spite of their poor records over their last few fights, it was still surprising to see the UFC release former The Ultimate Figher winner Eddie Gordon and Marcus Brimage, one of the few fighters in the lower weight classes with a recognizable name.
Robert Winfree: FICTION This is the UFC and you can only lose so many times in a row before you get the axe. Eddie Gordon won an absolutely meaningless season of TUF and then lost three fights in a row by brutal head kick KO, boring decision, and recently by submission; the man just couldn't cut it. Middleweight isn't as shallow as it used to be and dropping three fights in a row to the lower end of the division means you go. As for Brimage, well despite having a modicum of name value and fighting in the weakest men's division in the UFC, he just kept losing. Brimage is 1-4 in his last five fights, on a two-fight losing streak, and was finished with strikes in both of his recent losses. Name value only gets you so far, even in the absolutely anemic bantamweight division.
Mark Radulich:FICTION First off, I have no idea who Eddie Gordon is so I'm not surprised he got cut. Second, all I remember about Marcus Brimage is that after barely winning a split decision over Maximo Blanco, he engaged in series of flippity-do-hickey's that were more memorable than any of his fights. In the UFC he went 4 – 4, despite having a 7 – 5 overall record. There's no shortage of bodies out there willing to try their luck in the UFC. With that said, the UFC has 0 incentive to hang on to guys after they've used up their usefulness. Is anybody watching the UFC to see Marcus Brimage fight? Nope. It's a cutthroat business and you better move the needle or win fights. He's doing neither and therefore he should have been cut.
---
3.) The fan petition to have Nick Diaz' five-year suspension rescinded after a third failed test for marijuana will have no effect on the suspension, nor will the crowdfunding campaign to pay his $165,000 fine gain any real traction.
Robert Winfree: FACT many many times over. The current American presidential administration has many, many more things to worry about, like the ongoing conflict in Afghanistan, combating the advance of ISIS in the Middle East, and the still massive federal debt, just to name a few. The suspension of a fighter by a duly-appointed state governing body doesn't even register as a blip on their radar. Now, I'm on record as saying the NSAC is a circus run by clowns without a ringleader to keep some semblance of order, but that is fundamentally a state issue and not a federal one. If you read the Nevada governor's response, take that, add a few unnecessary words, and that's what the White House will wind up saying about this whole mess. As for the crowdfunding, that's not going anywhere either. It's one thing to support Nick Diaz in theory, voice your complaints, even refuse to fight in Nevada, but once your own money becomes involved, it's a whole different story. Not a lot of people have the disposable income to simply toss money at Nick Diaz's financial woes, even if you sympathize with Diaz, the notion of cutting into your finances for something with no possible return is a steep ask. All the fan support is nice, but if Diaz is going to get his sentence overturned or reduced at this point in time, the only thing that's going to help is a favorable judge in a court of law.
Mark Radulich: FACT Since the campaign started on October 16th, it's raised $890. I think we can safely say it's not going anywhere. While Diaz may have some loyal fans out there in the MMA world willing to part with some cash for his cause, I seriously doubt there are enough of them to reach $165K. As for the petition, I'm not sure of a time when a fan petition ever changed government policy. A boycott of any combat sports show in Vegas might change some minds because there's money involved, but other than that, there's no reason why the NSAC should listen to anyone outside of their own organization…and they won't.
[Editor's Note: Seriously, if anyone who reads this donated to Nick Diaz' fine crowdfunding, can you tell me why? Diaz has made plenty of money to cover the fines, even with a five-year suspension pending. -W]
---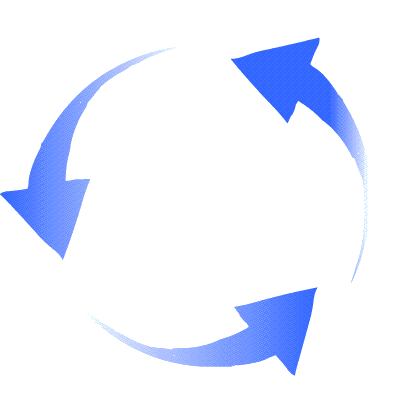 SWITCH!
4.) As admirable as it is for Ben Rothwell to campaign for a fight against Junior dos Santos, JDS represents a significant step up in competition and would likely put an end to Rothwell's three-fight win streak.
Mark Radulich: FACT As of this writing, Rothwell is on deck to sub in for either JDS or Overeem should one of them fall out of the December fight. He's already beaten Overeem once, so there's no problem there should JDS get injured. But yes, if he has to sub in for Overeem, it's likely he at least gets beaten by decision given how much better JDS' boxing is. However, one good punch from Rothwell might turn the whole affair on its head so one never knows. That being said, it's likely that if Rothwell and JDS ever fight, JDS wins by either KO or decision.
Robert Winfree: FACT I tend to think very highly of JDS, he's easily the third-best heavyweight in the world right now, and while Rothwell's winning streak is impressive, he's not fought anyone remotely close to the level of JDS. Dos Santos would most likely knock Rothwell's head into the third row, but Rothwell wants to get to the title level, and if that's his goal, then realistically dos Santos is the way to go. It's admirable, but I wouldn't pick Rothwell to beat any of the top five heavyweights.
---
5.) Jason Miller's latest arrest, which saw him allegedly threaten and/or assault an officer of the law, is irrefutable proof that the retired fighter needs professional help, either for substance abuse issues or mental health issues.
Mark Radulich: FACT Frankly I thought Miller needed mental health treatment well before this incident. However, since we're talking about the latest incident, I would say yes it is indicative of his need for said mental health treatment. While I am a professional in the MH field (LCSW since 2010 in the state of Florida), it is not my place to diagnose the man via internet. I will say that if reports of his antics are true, then he definitely shows signs of Bipolar Disorder, at the very least. There's probably some personality disorder in there as well but again. I've never actually met the man so I can't know for sure. Either way, his history of impulsivity and disorderly conduct are at the very least cries for intervention, and I personally hope he gets the help he needs before he ends up doing serious harm to himself or others.
Robert Winfree: FACT Miller has needed some form of help for a long time. He's got a laundry list of issues, including breaking into a church naked and spraying a fire extinguisher, and if there is any truth to the latest allegations, the man needs serious professional help.
---
6.) Ronda Rousey's relationship with Travis Browne is the first real stain on her public persona, and it makes her comments regarding Floyd Mayweather seem hypocritical, based on the allegations leveled at Browne earlier this year.
Mark Radulich:FICTION To date, Browne is accused of DV and an investigation found "inconclusive evidence" in the domestic violence inquiry. It's wrong to just assume he's a batterer of women and then paint Rousey with the brush of hypocrite when nobody really knows what happened with Browne and his ex. For all we know, the man never laid a hand on her, the bruises were self-inflicted and she's crazy. This is something I see on a daily basis in my professional life. People use the law to hurt those in their life for a myriad of reasons. People call the law to end arguments. I've seen plenty of innocent men and women get charged with DV only to have the charge dropped for one reason or another after that person spends a night or more in jail. Only Browne and his ex know what really happened between them. Also, Rousey is a big girl, quite capable of making her own adult decisions. I'm going to go out on a limb and say that if she thought Browne was an abuser of any kind, she'd walk away from him. I don't feel like this is a stain on her public persona. One, most of the world doesn't know what a Travis Browne is, so unless he starts beating her and it makes the news, I'm pretty sure it has no effect on her public persona. Two, Rousey gets negative publicity all the time for one reason or the other and she just keeps on trucking. A porn company offered her a contract to play Captain Marvel for Pete's sake. I think she's going to be just fine and her relationship with Browne is really nobody's business.
Robert Winfree: FACT but really who cares? Ronda Rousey's love life doesn't matter to anyone not directly related to her. Browne's allegations haven't been proven, while Mayweather's are much more documented, but this question is about her public persona and the public generally reacts quickly to headlines as opposed to researching and reaching a reasoned conclusion. Then again, I imagine most of the people who follow Ronda and not the sport won't have the slightest clue that Browne is an alleged abuser, so it's hard to say if it's going to matter that much.
---
So who won? Did Robert return to action with a win, or did Mark do enough to earn your vote? You've got until midnight eastern on Saturday to vote, so make sure you make your voice heard!
---
And that's it for today, but we'll be back next week with another contest! As always, if there's anything you'd like to see featured in a future edition, leave your statement in the comments and I'll add it in. Let me know what you thought in the comments or on Twitter. And please, be sure to vote!
Also, follow 411's various and sundry zones on Twitter for your daily 411 fix!
411 Wrestling Zone Twitter
411 Movies/TV Zone Twitter
411 Music Zone Twitter
411 Games Zone Twitter
411 MMA Zone Twitter
More Trending Stories