411 Fact or Fiction MMA: Can McGregor Make UFC 200 a Record Breaker?
March 14, 2016 | Posted by
Welcome back to another edition of 411 Fact or Fiction MMA, and I'm your host, Wyatt Beougher! Last, we kicked off this year's Fact or Fiction MMA tournament with the preliminary round of the West Bracket. If you missed it, the brackets are here:
This week, we're taking on the East Bracket, and we start today with a contest between #4 Robert Winfree taking on #5 Alex Rella, and they'll be discussing UFC 196's buy rate, Invicta's Univision deal, and more. And if you missed any of last week's action and want to catch up, you can find all three bouts here (though voting has now closed for all three of them):
–2016.03.07: #4 Eric Moore vs #5 Dan Plunkett, West Bracket – closed
–2016.03.09: #3 Mark Radulich vs #6 Jonathan Solomon, West Bracket – closed
–2016.03.11: #2 Dino Zee vs #7 Stewart Lange, West Bracket – closed
TALE OF THE TAPE
RED CORNER
Robert "The Last Rider" Winfree (#4 Seed, East)
Contributor/Live Coverage Guru/Host, 411 MMA Zone/411 Ground and Pound Radio Show
3-4-0
VS
BLUE CORNER
Alex "Little Mac" Rella
Contributor, 411 MMA Zone
2-4-1
---
Cruising to the office. #FightNight #UFC196 pic.twitter.com/qumGHvujKU

— Conor McGregor (@TheNotoriousMMA) March 6, 2016
1.) If UFC 196 legitimately did 1.5 million buys, as Dana White claimed, then featuring Conor McGregor alongside another marquee fight will be enough for UFC 200 to become the most-bought MMA pay-per-view of all time.
Robert Winfree: FACT though I'm making a few assumptions to go along with this. One is that the other marquee fight will be a big one, featuring either the return of Ronda Rousey or GSP, or Jon Jones defending the title because beyond those two, the number of fighters that will appreciably add to the power of McGregor in terms of drawing is rather limited. It also assumes McGregor's drawing power isn't negatively affected by the loss in any kind of major way, while losses in MMA don't mean as much as they do in other sports they do still mean something. And finally it assumes the UFC is able to put together an outstanding promotional push for the event. As of this writing 200 doesn't have a single fight announced for it and despite the important number has seen very little media time or internet buzz about it. Much of that can be attributed to the major fights going on around it and upcoming, and while the UFC has a history of great video pieces when they put effort into it until some fights are placed on that card there's little they can do generate a ton of interest. Breaking 100's record isn't easy, that event had a grudge match for the heavyweight title between Brock Lesnar and Frank Mir, GSP defending the welterweight title against Thiago Alves, and another grudge match between Dan Henderson and Michael Bisping. I'm not sure what the UFC will put on to try and outdo that kind of card, but assuming that buyrate is legitimate (big assumption) and that the UFC can find another drawing fight to go along with McGregor then it's certainly possible.
Alex Rella: FICTION It's going to take more than that and I doubt the UFC will do so as well. First off, McGregor's stock has taken a hit with the loss to Nate Diaz. He'll still be a top draw and he's still the best featherweight in the world, but the aura has rubbed off a bit. So I don't think his next fight is going to be able to generate as much interest as this past one. Even though his first title defense against Edgar or Aldo is a better fight on paper, McGregor moving up two weight classes was really captivating.
Second, it'll need more than one marquee fight. So if UFC 196 did 1.5 million buys with McGregor moving up two weight classes, the women's bantamweight title fight, and then 3 solid fights on paper with top 15 fighters in their respective divisions, UFC 200 is going to need more than that. Plus I expect the UFC to go all out to stack this show and they should. Remember how stacked UFC 100 was? I expect nothing less for this one. It should have the featherweight title fight, the lightweight or welterweight title fight, and then three other great fights. McGregor is still a top draw, but it'll take more than him and one other top fight to top 1.5 million buys. It's going to need a strong supporting undercard.
---
You'd want to avenge that "controversial" loss right, champ? @MieshaTate @ufc @danawhite pic.twitter.com/e8s1HhAseM

— Alpha Cat Zingano (@CatZingano) March 8, 2016
2.) In spite of being the last fighter to beat new bantamweight champion Miesha Tate, Cat Zingano's Twitter challenge to Tate will go nowhere.
Robert Winfree: FACT Because as much as I appreciate Cat Zingano's determination and fighting ability, the last image most fans have of her is being armbarred by Ronda Rousey in 12 seconds (I'm not arguing with Gene LeBell's watch) and that fight was over a year ago now. Amanda Nunes has a better claim because despite losing to Zingano she's won three fights since then. I would enjoy a Zingano vs. Tate rematch, but I don't think the UFC is going that direction. The UFC really wants some money out of Ronda Rousey's return fight, Miesha Tate wants the biggest payday possible, and the fight that meets both those requirements is a third fight between Rousey and Tate this time with Tate as the champion. Unless Tate makes a big deal about remaining an active champion I'm assuming she's waiting for Ronda's return, and even if she does want to defend her title before then the UFC will likely try to put her against Nunes which is a safer fight for her than Zingano. I appreciate Zingano trying to get her name back in the title mix, but she's going to need to win a few fights before that becomes a reality.
Alex Rella: FACT I absolutely get why she did it, but it won't go anywhere. Yes, Zingano is the only fighter besides Rousey to defeat Tate in the last 7 years. But she hasn't fought in over a year since Rousey submitted her in 14 seconds. Especially considering how she fought sparingly before then, it makes little sense to give her a title shot at this time. Right now Rousey, Holm, and even Amanda Nunes are more deserving of a title shot. Even if Zingano had one win since the Rousey loss, she would have a decent claim, but she's been sitting out. Though she could argue for a spot in a number one contender's fight against Holm or Nunes.
---
Less than 2 hours to go until #InvictaFC16 is Live and Exclusive on #UFCFIGHTPASS!! pic.twitter.com/jaJQYU5L4i

— UFC Fight Pass (@UFCFightPass) March 11, 2016
3.) Invicta getting a television deal with Univision will ultimately do little to help them grow their brand.
Robert Winfree: FICTION Any new eyeballs on your product is a good thing, because right now they're streaming on Fight Pass. Fight Pass is a generally successful service, but it's hardly the main platform any promotion wants and if Univision is behind Invicta then they'll be available to a wider audience. Invicta isn't going to challenge the UFC, or even Bellator, in terms of their position within the MMA world but getting on television is certainly a step towards growth. And again, are they really going to lose a whole lot moving off of a web streaming service to a broadcast network?
Alex Rella: FACT Unfortunately yeah. Invicta has been putting on some great shows and they have established themselves a good core group of fighters, but they'll never grow much more than where they are now. That's not saying they aren't successful, they've just kinda hit the ceiling. They've carved themselves out a good spot in the MMA world, but you also wonder if they would be able to survive without that UFC Fight Pass money coming in.
---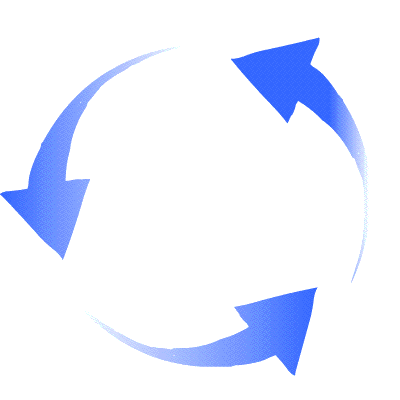 SWITCH!
?? As pessoas não sabem nada sobre mim, mas ainda assim me julgam…
Qualquer uma pessoa erra,… https://t.co/lg6vAADAsg

— Erick Silva (@ErickSilvaMMA) March 9, 2016
4.) Erick Silva's apology for a "dirty" punch against Nordine Taleb (throwing a punch at Taleb after reaching out to touch gloves) is sufficient penance for the act, and he should not be fined or banned like Paul Daley or Rousimar Palhares.
Alex Rella: FACT Erick Silva is a total douche, but he should not be punished for what he did. Silva did not break rules like throwing a sucker punch after a fight ended or holding onto a hold for way too long, he was just a dick. The fight started, you cannot punish him for throwing a punch once the clock is ticking. While it almost never happens, you do run the risk of someone throwing a punch if you try to touch gloves once the fight starts. Silva broke an unwritten rule and fought like a jerk, but you can't punish him for it.
Robert Winfree: FACT The fact that people have made that comparison is just silly. Rousimar Palhares has injured people by holding damaging submission holds after his opponent has tapped out, and Paul Daley threw a punch well after the final bell sounded. Erick Silva baited his opponent into dropping their guard while a fight was still in progress and took advantage of it. The part of me that believes in fair play and sportsmanship is upset with Silva, but the reality is he didn't break any rules. Silva did nothing wrong in terms of competitive MMA. I understand people upset with him for taking advantage of that situation, but "protect yourself at all times" doesn't have a "unless your opponent wants to touch gloves in the middle of a round" clause. These are people hitting each other in the head for money, and you do whatever you can to get a legal advantage during a fight. Silva violated no rule with that, and while you can claim all the moral outrage you'd like, if he'd won off of that left hook he'd have doubled the amount of money he made for that fight. Sorry but if your opponent is stupid enough to drop their guard during a fight you absolutely should take advantage of it, so long as your actions are within the rules of combat, and that's all Erick Silva did.
---
Czas na kawę albo jego brak☕️ W drodze na trening?? Coffee time on the way to practice?☕️ … https://t.co/o4OeFAqX46 pic.twitter.com/5sMUrgQSRF

— Joanna Jedrzejczyk (@joannamma) March 12, 2016
5.) Joanna Jedrzejczyk is correct – Claudia Gadelha does not deserve to fight for the UFC women's strawweight championship.
Alex Rella FICTION Claudia Gadelha is the rightful number one contender. While their first encounter was razor-thin close, I and many others actually thought Gadelha won that fight. Then she dominated Jessica Aguilar in her next fight. Aguilar was the former WSOF Champion and was widely considered to be the number one strawweight for years. Plus, who else is there? There really isn't another rightful number one contender. Rose Namajunas and Tecia Torres going up against each other should determine the next number one contender, but I think it would have been premature to give either one a shot before then. All things considered, Gadelha deserves her title shot.
Robert Winfree: FICTION As big a fan of Jedrzejczyk as I am, this is just untrue. Gadelha only has one professional defeat, and that was a closely contested split decision loss to Jedrzejczyk. Plus Gadelha rebounded from that loss by beating Jessica Aguilar, who's long been considered one of the best strawweights in the world. I'm not really sure who you'd go with instead of Gadelha for the next title shot, Gadelha has proven herself one of the very best in the world and if you've got one different judge at ringside for the prior fight between Gadelha and Jedrzejczyk then it's possible Gadelha was the one to beat Carla Esparza. I appreciate the trash talk here from Jedrzejczyk, but Gadelha has earned her shot at the belt.
---
Let's make history. Do U accept my challenge @SpiderAnderson ?
Let's make this happen @danawhite https://t.co/5g62WGneei#UFC199#UFC200

— Gegard Mousasi (@mousasi_mma) March 9, 2016
6.) Gegard Mousasi challenging Anderson Silva to a fight at UFC 199 or 200 does not make sense, even if Mousasi's reasoning for turning down a potential fight at UFC 198 (too quick a turnaround) does.
Alex Rella: FICTION I don't think it's fair to criticize Mousasi for saying it was too quick of a turnaround. While he may be medically cleared to fight, he just fought a couple weeks ago and he knows his body and his limits more than anyone. The actual potential fight between him and Anderson Silva does make sense though. I won't lie and say I'm overly excited to see it, but it would be a good fight. Two former champions and two top ten middleweights, it definitely makes sense on paper. I do think there are more intriguing fights for Silva though, such as Tim Kennedy, where there is a natural and intriguing feud. But Silva vs Mousasi does make sense and is a very solid fight if they choose to go in that direction.
Robert Winfree: FICTION Actually it makes a ton of sense. Silva just lost a fight he probably should have won against Michael Bisping, he's visibly slowed down as age and injury have started catching up with him, and he's still a big name. Mousasi wants a big fight to get himself into title contention, and given his abilities taking on an aging Anderson Silva on a huge stage like UFC 199 or 200 makes all the sense in the world. Now Silva hasn't actually won a fight since he beat Stephan Bonnar while Mousasi has been relatively consistent, so in a world where contemporary merit is all that matters it might not make a lot of sense but we're talking about the UFC here, and if Mousasi can dominate or finish Silva on a big stage that will do much more for his career than beating someone like Tim Kennedy in the main event of a Fight Night card for example.
---
So who won? Did Robert convince you that he should advance to the next round or was Alex able to continue his history of success in the tournament? You've got until midnight eastern on Thursday to vote, so make sure you make your voice heard!
---
And that's it for today, but we'll be back on Wednesday to continue the East bracket action! As always, if there's anything you'd like to see featured in a future edition, leave your statement in the comments and I'll add it in. Let me know what you thought in the comments or on Twitter. And please, be sure to vote!
Also, follow 411's various and sundry zones on Twitter for your daily 411 fix!
411 Wrestling Zone Twitter
411 Movies/TV Zone Twitter
411 Music Zone Twitter
411 Games Zone Twitter
411 MMA Zone Twitter