411 Fact or Fiction MMA: Can Nate Diaz Call His Own Shot?
March 9, 2016 | Posted by
Welcome back to another edition of 411 Fact or Fiction MMA, and I'm your host, Wyatt Beougher! On Monday, we kicked off this year's Fact or Fiction MMA tournament with a contest between the fourth and fifth seeds in the West bracket. If you missed it, the brackets are here:
Today, we're sticking with the West bracket, with third seeded Mark Radulich taking on sixth seeded Jonathan Solomon, and they'll be discussing the fallout of UFC 196, among other things. If you missed the kickoff bout between Eric Moore and Dan Plunkett, it is still open (until midnight) and you can find it here:
–2016.03.07: #4 Eric Moore vs #5 Dan Plunkett, West Bracket
TALE OF THE TAPE
RED CORNER
Mark "Headshrinker" Radulich (#3 Seed, West)
Supreme Overlord,
Radulich in Broadcasting Network
4-2-1
VS
BLUE CORNER
"Juggernaut" Jonathan Solomon (#6 Seed, West)
Contributor/Rankings Compiler, 411 MMA Zone
2-5-1
---
1.) With a welterweight win over the UFC's most marketable fighter, Nathan Diaz can essentially call his shot in terms of his next fight.
Mark Radulich: FACT Within reason of course. For example he can't decide, "I want a shot the heavyweight title!" But he does have a few options for good, marquee fights and UFC management would be wise to grant him his wishes while he still has the shine of this win on him. Diaz can demand a rematch against RDA, this time for the belt, once RDA's foot heals up. He could also stay at welterweight and challenge Robbie Lawler for the championship at UFC 200. Lawler vs Diaz would be a money fight since both are heavy fan favorites (Diaz has as many haters as he does supporters). Lawler is also fresh blood for Diaz while RDA already dominated him once. It's not likely an opportunity to call his own shot will come again and he needs to make the best choice possible between contending for the LW or WW belt. Now there's also a third option here but it's one of those crazy, "is he kidding," type of choices. Allegedly, GSP is coming back and if he does he'll be the one fighting Lawler at UFC 200. However, what if he didn't? What if the UFC booked GSP vs Nate Diaz? One brother couldn't get the job done so the younger brother steps up to seek revenge! It sounds like crazy talk but you know the marketing would be delicious.
Jonathan Solomon: FICTION Assuming Nate Diaz wants a rematch against champion Rafael dos Anjos, I don't know that he gets it. RDA dominated Diaz in their 2014 fight (a fight Diaz missed weight for, too). Plus, Eddie Alvarez is the top contender at lightweight with wins over Gilbert Melendez and Anthony Pettis. Plus, with RDA on the mend (he believes it'll be six weeks before he returns to training) from the injury that forced him from the McGregor fight, he'll have plenty of time before he is presented with his next fight.
---
2.) In spite of winning three rounds in her fight against Miesha Tate to Conor McGregor's one against Diaz, Holly Holm's momentum and marketability will both take a bigger hit than McGregor's.
Mark Radulich: FACT Holly who? Before she fought Rousey she was marketable as a contender because of her pro-boxing background. After she beat Rousey she became highly marketable as the woman who gave Rousey her first defeat. Now that she doesn't have a title she might as well be Alexis Davis or Liz Carmouche. She's just another girl in a division full of girls who have also lost to both Miesha Tate and Ronda Rousey. Holm doesn't have a strong public personality and now she doesn't have a belt. She also doesn't have the most crowd pleasing fighting style either. The shine has come off and other than having a somewhat big name in professional combat sports, she'll be relegated back to the undercard of most events or headlining some show in Oshkosh By The Sea. If she goes on tear, knocking out her next 3 opponents then the UFC will have a new story to tell and she'll be marketable again but for now she's damaged goods.
Jonathan Solomon: FACT Conor McGregor will not suffer one bit from his loss in any way other than the pressure he will put on himself. The man moved up some thirty pounds to take on a bigger fighter and it was a big part of why he lost. Plus, his talking ability will ensure he doesn't lose any marketability regardless of which division he fights in next. As for Holly Holm, the only real money fight for her at this point is the rematch with Ronda Rousey, regardless of whether the title is on the line. Beyond that, nobody is clamoring to see Holly fight Amanda Nunes or even Miesha Tate.
---
3.) With a third straight win and Ronda Rousey unlikely to return until the fall, it's likely that Amanda Nunes will be Miesha Tate's first title defense.
Mark Radulich: FICTION Over Dana White's dead body. He already lost the money rematch by giving in to both Tate and Holm by putting them against each other instead of waiting for Rousey to come back. He's not making that same mistake again. Tate waits for Rousey, end of line. Whether she speeds up her comeback for UFC 200 in July or she in fact does wait for the fall, Tate isn't fighting again until Ronda is ready for her. Rousey vs Tate III isn't exactly monumental but it will sell considering Tate's the one with the title. However, Tate vs Nunes is not a money fight. It's a fight and it's a good fight in the same way that Demetrious Johnson vs Ali Bagautinov was also a good fight…and it did 115K buys on PPV. The object is to sell tickets and attract viewers folks, not give athletes the fights they deserve. They can have Tate go do talk shows and fan events between now and whenever the fight is. It'll be fine.
Jonathan Solomon: FICTION I'll go out on a limb and say Ronda's schedule outside the cage will present her with the opportunity to return to action this summer. It's only a four month stretch until UFC 200, but how can you pass up on that potential mega payday and the chance to regain the championship from Miesha Tate (of all people) if you are Ronda? Plus, UFC brass will do anything they can to get their biggest fighter back into the cage for their biggest show of all-time, if they can help it.
[Editor's Note: I think it's worth noting here that Dana has already said that Tate's next opponent will be Rousey, but he also said that Holm's first defense would come against Rousey, so if Rousey really does sit out until the fall and the cupboards are as bare as they seem to be for UFC 200, I wouldn't be surprised if Tate/Nunes gets added to the card. -W]
---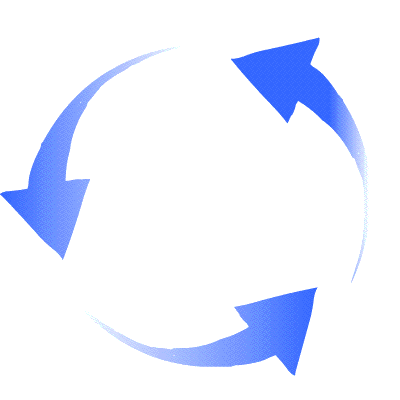 SWITCH!
4.) Even though Stipe Miocic is receiving the next heavyweight title shot against Fabricio Werdum, it is still unlikely that the UFC will make Cain Velasquez take another fight before rescheduling the title fight he had to postpone due to back surgery.
Jonathan Solomon: FACT Let's look at all the relevant fighters involved at the top of the heavyweight division. Werdum/Miocic in May, Rothwell/JDS in April, REEM/Arlovski in May, and the impending return of Cain Velasquez over the summer. Assuming the Werdum/Miocic winner comes out relatively healthy and able to fight by September or October, why wouldn't the UFC go straight to Velasquez for the title fight? It would be great to see guys who have been healthy and active more often be rewarded for that success, I'd rather see Ben Rothwell (if he beats JDS) or Alistair Overeem (if he beats Arlovski) be granted a title fight while the other fighter welcomes Cain back. I'm all for fresh fights in the heavyweight division.
Mark Radulich: FACT Cain Velasquez can take 10 years off, join the WWE, and come back weighing 400 lbs and he's still getting an immediate shot at the title. The only thing that would end Dana White's infatuation with Velasquez is if another Mexican (or at least Mexican American) heavyweight started demolishing the division. If Alberto Del Rio decides he's going to the UFC to fight at heavyweight, Cain Velasquez is going to be on that card with Holly Holm in Oshkosh By The Sea. However, until that happens, he's getting every title shot he can actually stay healthy for.
---
5.) With Bellator holding a second lower-key event since the circus-like atmosphere of Bellator 149, the company definitely needs to put more emphasis on their shows that do not feature freakshow fights.
Jonathan Solomon: FACT Bellator is in a rough spot because besides those freak show fights, there is little way they can build similar interest in their shows. Marcos Galvao/Eduardo Dantas II is a good fight but you're not getting any additional viewers than hardcore fans (and when that fight is scrapped at the last minute, you're not even getting those people). Then you have Joe Warren back against a rising fighter like Darrion Caldwell, it's important to do but not as a main event. Why can't they put these fights on the undercard of a freak show main event? Still, they have nice fights coming up in the spring that may not do much other than be entertaining fights: Koreshkov/Henderson, Davis/Mo, Thomson/Chandler, Carvalho/Manhoef, Curran/Karakhanyan. It would be nice if Spike and Bellator can put their promotional strength behind those shows even if there's no Kimbo/Dada or Shamrock involved.
Mark Radulich: FACT Of course Bellator needs to heavily market all of their shows, not just the silly ones with Kimbo Slice. I guess some shows are harder than others to find a hook for. People know who Kimbo Slice and Ken Shamrock are, even if they don't necessarily follow the sport. Meanwhile, you'd have to be a pretty dedicated fan to remember that Cheick Kongo used to fight in the UFC while also having any clue who the hell Joe Warren is. Sure, if you are reading this column these guys are familiar to you and maybe you even want to see them fight. However, it's about casual viewers and ratings so the question becomes how do reach people who don't know what a Cheick Kongo is? I haven't the faintest clue what is going on behind the scenes at Bellator with regards to marketing but I suspect some over there might be thinking, "we'll take the victories (Bellator 149) where we can and chalk the rest up to Spike being generally happy with us overall so there's no reason to go balls out with every event."
---
6.) With two big, marketable rematches (between Luke Rockhold and Chris Weidman and Dominick Cruz and Urijah Faber) scheduled for UFC 199, Zuffa must have some impressive fights lined up for UFC 200.
Jonathan Solomon: FACT Not just the Rockhold/Weidman and Cruz/Faber fights, but look at other fighters we can assume will NOT be in the mix for UFC 200 in July. Ronda Rousey may not be available and can Jon Jones fight less than three months after his return? It's possible we get a Conor McGregor featherweight title defense but will he be able to come back in four months? Robbie Lawler may be able to return, but it wouldn't be a big money fight unless Georges St. Pierre is back (he will not be). Anderson Silva could be in the picture and the benefit of having his name included cannot be undersold. Frankly, I have no idea what they have in store for UFC 200 but short of having Rousey, McGregor, Silva on the show, will it live up to the insane hype?
Mark Radulich: FICTION Well they had Rousey vs Holm and McGregor vs Lawler lined up but we know how that turned out. I don't think they have a clue now what they are going to do. Rousey will probably come back early so figure on Rousey vs Tate III. Dana White seemed open to Diaz vs Lawler so that will probably happen as well. Lightweight is up in the air and even if it wasn't there isn't a money match to make at that weight class right now. You can't count on the Heavyweight title even being available at this point so Velasquez vs Werdum/Miocic is out. Bones vs Cormier would have been fine but they've scheduled that for this month. Another option is Anderson Silva vs GSP (LOL). Anywho, whichever way they lean you can bet that this week will be dedicated figuring this out and nailing it down. Either way, no, after Saturday night's fiasco, they got bubkis lined up for UFC 200.
---
So who won? Did Jonathan score the upset or was Mark able to move on to the next round? You've got until midnight eastern on Saturday to vote, so make sure you make your voice heard!
---
And that's it for today, but we'll be back on Friday with another contest! As always, if there's anything you'd like to see featured in a future edition, leave your statement in the comments and I'll add it in. Let me know what you thought in the comments or on Twitter. And please, be sure to vote!
Also, follow 411's various and sundry zones on Twitter for your daily 411 fix!
411 Wrestling Zone Twitter
411 Movies/TV Zone Twitter
411 Music Zone Twitter
411 Games Zone Twitter
411 MMA Zone Twitter