411 Fact or Fiction MMA: Is Urijah Faber's Title Shot a Gift?
March 25, 2016 | Posted by
Welcome back to another edition of 411 Fact or Fiction MMA, and I'm your host, Wyatt Beougher! Welcome back to the third week of our annual tournament, which is the first week of quarterfinal bouts. If you've missed them to this point, the brackets are here:
As I mentioned, we're continuing with the quarterfinal action, with today's bout featuring second-seeded Dino Zee taking on third-seeded Mark Radulich. Both Dino and Mark are coming off of four-vote wins, and Dino's first round bout with Stewart Lange was the highest vote getter of any first round contest. Today, they'll be discussing whether Urijah Faber's upcoming title shot against Dominick Cruz is a gift from the UFC, BJ Penn's future, and more. And if you missed any of the action and want to catch up, you can find all previous tournament bouts at the links below. And though voting has now closed for all preliminary bouts, you can still vote on Wednesday's contest until 11:59 pm tonight:
–2016.03.07: Preliminary Round – #4 Eric Moore vs #5 Dan Plunkett, West Bracket – closed
–2016.03.09: Preliminary Round – #3 Mark Radulich vs #6 Jonathan Solomon, West Bracket – closed
–2016.03.11: Preliminary Round – #2 Dino Zee vs #7 Stewart Lange, West Bracket – closed
–2016.03.14: Preliminary Round – #4 Robert Winfree vs #5 Alex Rella, East Bracket – closed
–2016.03.16: Preliminary Round – #3 Todd Bergman vs #6 Evan Zivin – closed
–2016.03.18: Preliminary Round – #2 Lorenzo Vasquez III vs #7 Jeffrey Harris – closed
–2016.03.25: Quarterfinal Round – #1 Todd Vote vs #4 Eric Moore
TALE OF THE TAPE
RED CORNER
Dino "Salad Bar" Zee (#2 Seed, West)
Contributor, 411 Wrestling Zone
8-0-0
VS
BLUE CORNER
Mark "Headshrinker" Radulich (#3 Seed, West)
Supreme Overlord,
Radulich in Broadcasting Network
5-2-1
---
Duane Ludwig doesn't have anything nice to say about @UrijahFaber.#UFC199https://t.co/XmjKbaje8i

— BJ PENN (@bjpenndotcom) March 22, 2016
1.) Duane Ludwig is correct – Urijah Faber's title shot against bantamweight champion Dominick Cruz is a gift from the UFC, a final big payday before he retires.
Dino Zee: FICTION I can understand Ludwig's frustration after his champ lost to the guy that refuses to fight in Cruz, but that doesn't make what he said correct. This is not a gift to Faber, it's the UFC finally getting that third fight that they have had to wait almost four years to get to. On top of that, Faber's only losses at 135 while Cruz was out were to Barao, so it's hardly like he plummeted down the rankings during that time.
We can argue about whether TJ should have been given this fight all day, but that doesn't mean that Faber only got this shot as some sort of farewell gift. He got it because he earned it four years ago, and held pretty tight in the 135 rankings ever since.
Mark Radulich: FACT But I also didn't see very many other options besides an immediate rematch with Dillashaw. That would have been the fair and deserving fight to make but as I've already stated in this column before, it's not about what's fair, it's about what sells tickets. Cruz vs Faber III is a long time coming and it's a bit of an attraction. There are 2 other fighters that they could have also plugged in; Raphael Assuncao and Aljamain Sterling. Assuncao is on a 7 fight win streak, however he's also out with an injury. I did a bit of googling and didn't see a timetable for when he'd be ready for a fight, so he's out. As for Sterling, he has a perfect record of 12 -0 with 4 victories in the UFC. However, he probably needs to fight someone closer to the top of the division before he can seriously be considered a contender. Depending on when Assuncao is ready to fight, Sterling probably needs to fight him or say Michael McDonald since the other top contenders (Almeida and Barao) already have fights lined up. Anyway you slice it, the title shot is a gift but it's not an egregious gift like giving immediate rematches to Cain Velasquez and Chris Weidman.
---
Thank you for everything!! Aloha and Mahalo @JacksonWinkMMA !! pic.twitter.com/LxBPWj6zcj

— BJ PENN (@bjpenndotcom) January 19, 2016
2.) Regardless of how hard BJ Penn is training at Jackson-Winklejohn MMA Academy, at 37, Penn will not make an impact at whatever weight he decides to return at.
Dino Zee: FACT Tough one, as I love Penn, but I think that his time has passed. Even at 155, where I'd give him the best shot of making an impact, I see fights against guys like Pettis, Khabib, Ferguson, and even Iaquinta, Barboza, or Green going badly for him. If he fights at 170, he's too small and primed for a wrestlefucking. If he fights at 145…let's just not even entertain that ever again, yeah?
Look, if he can come back and get that Nik Lentz fight, then I like his return odds. But that still doesn't mean I see him making any waves in whatever division he chooses. As we wrestling fans like to say, leave the memories alone, BJ.
Mark Radulich: FACT Yeah, there's no way this doesn't end in tears for Penn. First of all, BJ Penn hasn't won a fight since 2010, when he starched Matt Hughes. He then went on to have a lackluster draw against Jon Fitch before losing in succession to Nick Diaz, Rory MacDonald and a third fight against his nemesis, Frankie Edgar. He looked terrible in all of those fights. Each time we were told that this BJ Penn has trained harder than ever is going to show us a new side of violence. He then gasses out while his opponents hit him in the face at will. Short of owing the mob money, there's no reason to sully his legacy any further. If he fights I'm willing to bet he loses in the most embarrassing way yet. Stay away BJ, enjoy retirement.
---
Brian Stann says he doesn't want to see Frank Mir fight, again. Here's why: https://t.co/fbV9RaGXXf pic.twitter.com/JnYG4xnsUS

— FOX Sports: UFC (@UFCONFOX) March 21, 2016
3.) Brian Stann's assertion that Frank Mir should retire is on the money.
Dino Zee: FACT Full transparency: I've disliked Mir ever since he bragged about the time he submitted a 1-0 fighter after losing 88 seconds of a 90 second fight as if that was a huge accomplishment. So, yeah, I was rooting hard against him Saturday against Hunt, and I was happy to see that the KO I predicted when the fight was announced came and went. So when I hear someone saying Mir should retire, of course, as a fan, I'll nod in agreement. Still, I know the "Who are you" crew is lurking, and that's fine. I'm not saying Mir should retire. I'm saying I wish he would, because I don't think he's going to be effective against anyone in the division ranked above him, and I know he still has designs on a title run.
In my opinion, he's never getting another shot, so why risk his health fighting lower guys that can still do damage? Mir certainly wowed me with his wins over Bigfoot and Duffee last year, but it didn't take long for him to crash back down to earth. Fan or not, there's no denying his accomplishments, and while there's something to respect about him wanting to carry on, perhaps it's just not the best idea anymore. I'm with Stann.
Mark Radulich: FACT Speaking of fighters who should call it a career… Once again, Mir's record of late tells the tale. Mir has fought the best in the division (and Todd Duffee) since 2012 starting with a title shot against JDS. He lost that fight, badly. In 8 fights he's got 2 wins and they are against Todd Duffee and Bigfoot. At this point I'm pretty sure I could KO both of those guys. Mir's time has passed. When you can't get a win over Andrei Arlovski in 2015 you should seriously consider moving on with your life. Mark Hunt pushed his button in this past weekend and that's not an easy or quick thing to get over. At this point he's approaching gatekeeper to the stars territory and that's probably not how he wants to go out.
---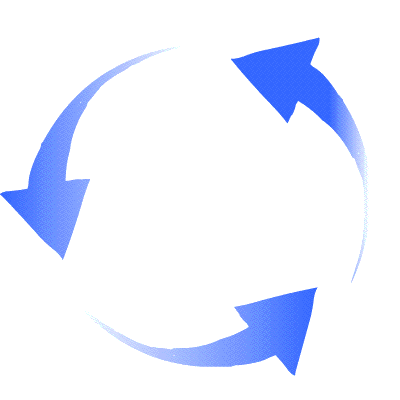 SWITCH!
Rafael dos Anjos isn't happy about the Conor McGregor, Nate Diaz rematch. https://t.co/2KzFhqPqQt pic.twitter.com/hopnVfNlvY

— theScore (@theScore) March 19, 2016
4.) While Rafael dos Anjos' assertion that he would beat both Conor McGregor and Nathan Diaz in the same night is certainly outlandish, matching either fighter against the lightweight champion makes more sense than a rematch between the two at UFC 200.
Mark Radulich: FICTION McGregor vs Diaz 2 sells more tickets than either of them against RDA at this point. Diaz has fans. McGregor has fans. Those fans want to see them fight again. Maybe this time McGregor doesn't get shook after Diaz tags him in the nose. Maybe Diaz beats him even quicker, who knows what might happen. UFC 200 and really all UFC PPV events are about the matches that sell the most buys. Whether they do McGregor vs RDA now or in 10 months, MMA fans will still be there to watch. However, the elusive casual fan that is only watching because McGregor and Diaz are the attractions are not going to hang around forever. The iron is hot for this one so might as well strike.
Dino Zee: FACT That's easy, considering the rematch makes nearly 0 sense as it is. I'm still not sure Nate's experienced enough growth to change that whooping RDA dealt him in December 2014, but it would at least present the illusion that winning big fights gets you bigger opportunities. As for Conor, the loss at 170 shouldn't have hurt his standing in the lower divisions, so why not try for the 155 title shot again? Instead, we're going for a full redo of a fight Conor lost with no excuses, to a guy on 11 days? We're dialing that back completely?
I know there are some guys out there who think it's some huge secret only they know with the "UFC makes fights that make money now, not fights that make sense" mantra, but aren't we at the point where "Conor vs. ______" is enough to make money? Why send him out to the wolves again? I can only assume Conor threw a "Nate or I'm sitting" type of tantrum, because this is ridiculous.
---
See @sonnench and @bisping's grappling match this past weekend, below!https://t.co/M7MSBE1CQm

— BJ PENN (@bjpenndotcom) March 22, 2016
5.) Between a grappling match between Michael Bisping and Chael Sonnen) that ended in a draw, a boxing match featuring Roy Jones Jr against an MMA fighter who had never boxed professionally before, a wrestling match between Kurt Angle and Rey Mysterio Jr, and both of their originally proposed MMA fights falling through (Shamrock/Severn III or Abbott/Severn II), it is nearly impossible to consider UR Fights' first offering a success.
Mark Radulich: FACT Wow that looks like a real mess. Pretty rotten luck for whoever put that card together and promoted it. I'm all for a circus full of freak shows and nonsense but you have to be careful. You have to balance the animal acts with clowns and stunt shows and acrobats. You can't just have all freak shows and nonsense, that would be terrible. I hope they learned their lesson here.
Dino Zee: FACT I say it's nearly impossible, but only because I don't know what UR Fight was looking for in order to call the thing a success. I doubt it broke any numbers as far as orders or attendance, and it certainly didn't deliver any Fight of the Year candidates, but it did get a surprising amount of coverage, and featured quite a few "names" from days gone past. But, sure, by all normal metrics, I can see this not measuring up as far as what we would generally consider a "success" to be.
---
I'm a MUSLIM and not Baptized. Please @EASPORTSUFC edit my after fight celebration. I have a lot of Muslim fans and you have to respect it.

— khabib nurmagomedov (@TeamKhabib) March 19, 2016
6.) With Khabib Nurmagomedov, a devout Muslim, rightfully complaining about being given a Christian post-fight celebration in the latest edition of EA Sports UFC, both the UFC and Electronic Arts need to ensure that better quality control goes into future installments of the franchise.
Mark Radulich: FACT Yes, paying attention to detail when making a product would be terrific. I don't even think it's a matter of quality control as it making sure you have someone whose sole job is managing details or at least beta testing all elements of the game against the roster details before they set it for release. That just seems like good business practice.
Dino Zee: FACT For those who missed it, this shows what he's talking about:
And, yes, better quality control is absolutely needed to prevent something like this from happening again. I say this with years as a QA Tester under my belt. When working with sports games, getting the "feel" of each individual athlete is absolutely the key, whether it's someone's swing style in baseball, jump shot in basketball, or celebrations in MMA. Not being aware that someone like Khabib would never make a sign of the cross may not seem like a big deal, but when a "real presentation" is part of your product, it absolutely is.
I know many will lump this into the "Someone making something out of nothing!" pile, but this is absolutely on EA – and to a lesser extent, the UFC – for not presenting the athletes correctly.
---
So who won? Did Dino continue to steamroll his competition, or was Mark able to succeed where Stewart Lange just barely failed two weeks ago? You've got until midnight eastern on Monday to vote, so make sure you make your voice heard!
---
And that's it for today, but we'll be back on Friday for the other West bracket quarterfinal! As always, if there's anything you'd like to see featured in a future edition, leave your statement in the comments and I'll add it in. Let me know what you thought in the comments or on Twitter. And please, be sure to vote!
Also, follow 411's various and sundry zones on Twitter for your daily 411 fix!
411 Wrestling Zone Twitter
411 Movies/TV Zone Twitter
411 Music Zone Twitter
411 Games Zone Twitter
411 MMA Zone Twitter