411 Fact or Fiction MMA: Is Hendricks Done as a Contender?
February 10, 2016 | Posted by
Welcome back to another edition of 411 Fact or Fiction MMA, and I'm your host, Wyatt Beougher! Last week, Alex Rella found himself the underdog against MMA Zone editor Larry Csonka, just like he did in the first annual tournament that I hosted in this column. And, just like the last time, Alex refused to be intimidated by Larry's undefeated record and turned in another strong showing; unlike last time, when the voting closed on Saturday, Larry had secured a 22-18 victory, good for 52% of the total votes cast. Excellent effort from both guys and hopefully both of them will be available for this year's tournament. This week, Mark Radulich was scheduled to take on Jonathan Butterfield, but I was pressed into duty at the last minute (for the second time in a month).
TALE OF THE TAPE
RED CORNER
Mark "Headshrinker" Radulich
Supreme Overlord,
Radulich in Broadcasting Network
4-1-1
VS
BLUE CORNER
Wyatt Beougher
Host/Reviewer/Columnist, 411 MMA/TV & Movies/Wrestling Zones
1-2-1
---
1.) At 32 years old, with one win in his last three fights and another fight missed due to a serious health issue at least partially linked to weight cutting, it is unlikely that Johny Hendricks challenges for the UFC welterweight title again.
Mark Radulich: FACT Right now there are 3 prospects (Stephen Thompson, Tyron Woodley, and Damian Maia) for title shots this year plus there's the possibility of GSP making a comeback. If he does undoubtedly he will get an immediate title shot. You figure on average each title gets defended around 2 times a year. When you look at the total number of competitors that are currently closer to a title shot than Hendricks, the fact that he's had a few shots at the belt plus his health issues, there would have to be a number of injuries and timing issues for him to get a title match in the near future. I just don't see that happening.
Wyatt Beougher: FACT As an unabashed fan of Hendricks, it hurts me to admit this; however, being on the losing end of a first-round knockout where it looked like he would've rather been anywhere else than in the cage gives me no other choice. Even if Hendricks had looked good against Wonderboy (he didn't) and gone down to a flash KO, I just don't think time is on his side in this one. In the latest UFC rankings, Hendricks dropped all the way to fifth, behind Rory MacDonald, Tyron Woodley, Stephen Thompson, and Carlos Condit. And while both MacDonald and Condit have lost to welterweight champion Robbie Lawler more recently than Hendricks, and Hendricks actually holds a win over Condit from nearly three years ago, I still think it's an uphill climb for "Big Rigg". With the loss, he likely needs to win at least two more fights (if not three) – a rebound fight against a top ten opponent who is ranked lower than him and then another fight with a top contender. If he manages to win either of those with an impressive knockout, then he might be able to skip a title eliminator fight, but if he wins both by decision, I think Dana makes him take an eliminator just because Hendricks did pull out of a fairly important fight because of health issues that were at least partially avoidable.
So let's say he has to win three fights to earn a title shot – three wins is entirely possible as long as he doesn't look like he did against Thompson because Hendricks is still one of the best fighters in the division; however, this is where his age and injury history come into play. Hendricks hasn't fought three times in a calendar year since 2011, and he's also sustained a major injury (a torn biceps in the first fight with Lawler) and a huge health scare (intestinal blockage) in that time frame. On top of that, he's facing a month-long suspension after the knockout loss. At 32, he's still a year younger than current champion Robbie Lawler, and he's taken significantly less damage throughout his career (based on the fact that Lawler has had nearly twice as many fights as Hendricks), so I'm not completely ruling it out, but it just doesn't seem all that likely to me.
---
2.) In spite of happening a little over a month into the new year, Diego Rivas' flying knee knockout of Noad Lahat will be a strong contender for knockout of the year.
Mark Radulich: FACT Knockouts happen frequently enough in the UFC but many aren't particularly artful or spectacular. A competitor gets his jaw jacked and down he goes. Elementary really. However, flying knees, spinning heel kicks, spinning back fist KO's are so very pretty. When we fans see one of those it can literally get you to jump out of your seat. They are also very rare, as they should be. At the UFC level, fighters really shouldn't fall prey to spectacular KO's all that often. It can happen and obviously it does but it shouldn't with alarming regularity. If it did I'd have to question the quality of fighters the UFC was employing. With all that said, I would agree that Diego Rivas' flying Knee KO of Noad Lahat will be a strong contender for KO of the year.
Wyatt Beougher: FACT I didn't watch Saturday's event live, because I went to visit my parents over the weekend and my dad was watching Encore Westerns in the living room (they only have satellite in two rooms and I wasn't about to go watch it in their bedroom), but one of my friends who did watch the show texted me almost immediately after the fight ended with a link to a video recap, so that was my first experience with the show. I did end up going back and watching it on Sunday, and Rivas' flying knee was the most memorable part of the entire show, in my opinion. While I doubt he'll win Knockout of the Year, here in 411Mania's Year End MMA Awards or on any major sports/MMA awards shows, that's largely due to the fact that impressive feats that happen earlier in the year tend to be replaced in voters' minds with things that happened closer to the end of year, and not because the KO itself isn't deserving. With any luck, Rivas will get some love in the nominations and that will bring his beautiful knockout back to the forefront of the discussion, where it absolutely belongs.
---
3.) While a co-main event position on the card that features the Jon Jones/Daniel Cormier rematch will absolutely get more eyes on the Demetrious Johnson/Henry Cejudo fight, even a dominant performance like MMA fans have come to expect from Johnson will do little to improve his ability to draw in fans to events he headlines.
Mark Radulich: FACT Demetrious Johnson is one of the best fighters on the planet. He's also one of the smallest. It's unfortunate, really, because by and large casual and even many diehard fans of combat sports are just not into smaller fighters. We will tolerate them to a point and we certainly appreciate all their efforts but as an attraction, they just don't sell tickets. You can put DJ at the top of a Fight Night card or a UFC on FOX card and people will show because the UFC brand itself sells tickets. For example, the recently announced Tampa card is being headlined by Khabib Nurmagomedov vs. Tony Ferguson, which is OK but I was much more into the Orlando shows the featured heavyweight fights such as Werdum vs Browne and JDS vs Overeem. While I'm sure most people don't insist that every card has to feature heavyweights, it is in fact the heavier weight classes that get people to buy the PPV's. Like I said, UFC will sell tickets to just about anything depending on the market but doesn't always translate to PPV buys. So DJ vs Cejudo is right where it needs to be, peppering up the real money draw, Bones vs Cormier 2: Electric Boogaloo.
Wyatt Beougher: FACT As much as I'd like to fool myself into believing that the extra eyeballs on Johnson thanks to a highly-anticipated rematch between the greatest fighter of this generation (and possibly the greatest of all time) and the giant teddy bear who's currently holding his belt will somehow translate into Johnson becoming a major draw for the UFC, I just can't make myself believe it. Fun fact – this isn't the first time that Johnson has been the co-main for a Jon Jones light heavyweight title fight – he actually picked up a split decision win over Joseph Benavidez at UFC 152 to become the first-ever UFC Flyweight champion. And while that card's main event, pitting light heavyweight champion Jon Jones against Vitor Belfort, lacked the animosity of the UFC 197 main event (and, if we're being honest, the morbid curiosity surrounding Jones' return to the cage after a litany of legal issues), it did feature Johnson taking on an opponent who was likely better know to casual fans than his opponent at UFC 197. In spite of Henry Cejudo's Olympic pedigree, he hasn't been prominently featured on a UFC pay-per-view to date, and his record doesn't really compare with Joseph Benavidez' going into that fight at UFC 152, who had already twice challenged for the WEC bantamweight championship before helping to found the UFC's flyweight division.
But even removing the notoriety of his opponents and the headliners on each card, Johnson has been arguably the most dominant fighter in the UFC over the past few years, racking up nine straight wins, with seven of those being title defenses, four coming via stoppage, and all of them essentially showcasing that Johnson is in another league from his opponents. If that kind of dominance can't make "Mighty Mouse" a draw, then I very much doubt being on the same card as Jones/Cormier II will either.
---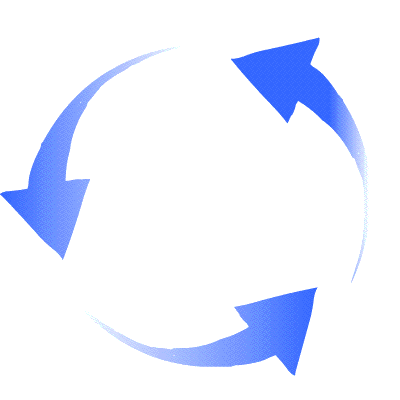 SWITCH!
4.) With Benson Henderson publicly admitting that the UFC's sponsorship deal was one of the deciding factors for him choosing to sign with Bellator, Zuffa absolutely needs to re-evaluate their relationship with Reebok (and sponsorship policies in general), though there is little chance that they actually will.
Wyatt Beougher: FACT Does Zuffa need to re-evaluate their relationship with Reebok? Yes, and not just because of the fighter payouts, but because of some terribly bland gear and, worse, some that was either ill thought-out or downright offensive (seriously, how do you leave off half of Ireland on a shirt for the biggest moneymaker in your partner's company, who just so happens to be Irish?) Will they? I very much doubt it. And from what I'd read online during Bendo's free agency period, I think a lot of people believed that the Reebok deal would certainly play a role in where Henderson eventually chose to sign, but I don't know if even the most jaded of us would expect Henderson to just come out and say that the Reebok deal was a major factor in his decisionmaking process. Sure, a lot of fans and writers assumed that fighters were unhappy with the Reebok deal, and there have even been a handful of instances when fighters have spoken out against it or criticized certain aspects of it. But a former UFC champion actually admitting that all other things being equal, he would have defected to Bellator because of the limitations of the Reebok deal? That's a very large public black eye, especially when you consider that Henderson's status as a former champion with twenty Zuffa fights under his belt would have left him at the upper end of the spectrum of Reebok payouts, at least for fighters without individual sponsorship deals.
And while Henderson's status carries weight in the eyes of fans and the MMA media (many of whom are admittedly looking for reasons to criticize what appears to be an unfair deal for the fighters), it doesn't change the fact that Zuffa likely considered him to be expendable after going 2-3 in his last five lightweight fights with all three losses coming to lightweight contenders and essentially making it all-but-impossible for Henderson to get another shot at the lightweight title. On top of that, even as a champion, he was never a draw on par with someone like Jon Jones or Conor McGregor, which only increases the likelihood that UFC will ignore a glaring indictment of their current sponsorship model.
Mark Radulich: FICTION The UFC has to make money and obey the law, that's it. They have no obligation to look out for their fighters in terms of money. If they could get away with paying fighters in peanuts they would. Ben Henderson is no great loss as the market for hungry young fighters grows daily. You lose one Ben Henderson or Josh Koscheck, 10 more will show up to replace them. Now, there's a degree of competition out there and if pay is too low obviously people will choose to do something else so the UFC pays the fighters what the market determines they should pay. Now look at the UFC's sources of revenue such as TV rights fees, exclusive sponsorship deals like the Reebok kind and licensing fees (games, toys, etc), their gyms, ticket sales, and PPV buys. As long as all of those sources of revenue keep the company profitable and the brand relevant in the marketplace, trust me, they don't care if they lose fighters who have been with the company a long time and are not a proven draw. If Ben Henderson was a PPV draw (he's not, check the numbers when he had the LW title) and he had a problem with the Reebok deal, something would have been worked out. However, just like 99% of the fighters on their roster, even after years of loyal service, Ben Henderson is just a guy and if he wants to leave because of the Reebok deal, the UFC powers that be probably just don't give a hoot.
---
5.) While Mickey Gall's 2-0 professional record belies Dana White's initial claim that Phil "CM Punk" Brooks' first UFC opponent would have an 0-0 or 1-0 record, putting Gall on an actual UFC card (even in the prelims) before he fights Brooks still makes the most sense from a promotional standpoint.
Wyatt Beougher: FACT I don't think there was ever a real chance that Dana and company were going to go the freak show route with CM Punk, so finding a moderately talented guy on a reality television show and then giving him a UFC fight because Dana wasn't completely sold on him actually makes sense. The fact that Gall won decisively and gave the UFC promotional machine some clips that they can use when they construct the eventual video package to hype the fight was just icing on the cake. But perhaps more importantly than that, it proved to White that Gall would be able to make the transition from minor league amateur fights to the largest MMA promotion in the world. We've seen much-ballyhooed guys get overwhelmed by their UFC debuts in the past, so Gall turning in an impressive performance in his can only serve to give the UFC president some peace of mind as he prepares for Punk's first UFC fight. It would have been nice for Punk to get the same courtesy – I still think putting him on The Ultimate Fighter would have been the best route to lead up to his UFC (and professional) debut – but I suppose Dana believes that his experience wrestling in front of large crowds has adequately prepared him to step into the Octagon. As a bonus, Gall's UFC debut has left him a healthy betting favorite over the ex-WWE star, a fact that will likely rankle Punk's fans and could potentially cause them to tune into the event.
Mark Radulich:FICTION From a promotional standpoint they should have given CM Punk an equally interesting opponent instead of someone nobody knows and who has (now) a 2-0 record. I mean, they didn't have to run out and get Dada 5000 or anything but there were plenty of celebrities like Jason David Frank (The Green Power Ranger) that offered to fight the guy and it would have made the encounter more of an attraction. The Green Ranger vs The Best in the World!!! You'd have a license to print money with that as a supporting fight on a PPV. However, the UFC is so gun shy about creating "freak show" fights (except when it suits them like hiring Kimbo Slice or trying to put together retired Brock Lesnar vs retired Fedor, hiring boxer James Toney to get embarrassed by Randy Couture), that they often forget that in addition to being a sport, they are also in the business of creating entertainment. CM Punk is going to be 38 years old this October. His shelf life in MMA is probably not going to be that long and instead of creating the spectacle that would make signing him worthwhile, they are wasting his debut on some nobody named Mickey Gall. Hooray!
---
6.) While Conor McGregor winning the Fighters Only World MMA Award for Fighter of the Year was an obvious and deserved selection, McGregor trashing UFC Heavyweight Champion Fabricio Werdum in his pre-taped acceptance speech will garner him no additional favor with his employers.
Wyatt Beougher: FICTION While I'm sure Dana White hates to see any of his champions get trash talked, especially by someone else on the UFC roster, at this point, with McGregor far and away the biggest attraction in the UFC's stable, I'm also fairly confident that he could insult every member of Dana White's family and not face any real repercussions. The fact that it was Werdum, who more than likely upset the UFC boss by pulling out of a fight and causing a pay-per-view to get cancelled, probably worked in McGregor's favor, and it may have actually scored him points with White. While White has been known to criticize his fighters in the past, even dominant champions (see: Silva, Anderson), I think he knows that Americans love heavyweights and any derogatory remarks from the president of the company towards what is ostensibly the best fighter in the division would only hurt that appeal. However, if the brash Irishman who is setting the MMA world on fire says something negative about Werdum, it not only draws more eyes to Werdum pulling out of the fight with Stipe Miocic, it allows Dana to vent vicariously through McGregor's words.
Mark Radulich:FICTION If I thought Dana White gave a hoot about Werdum I'd have said FACT to this but I'm pretty sure he hates the guy. When Werdum came over from Strikeforce he had one featured fight against Roy Nelson and much to the shock of everyone, he beat the guy. Then he fought Mike Russow at UFC 147. Don't fret if you don't remember UFC 147…you didn't see it…nobody did. A year later after a coaching gig on TUF Brasil he beats Big Nog. A year after that the heavyweight scene was in shambles and Velasquez was out due one of his hundred injuries. There was literally nobody left for Travis Browne to fight except Werdum and wouldn't you know it, he won again. He then goes on to win an interim title against fan favorite Mark Hunt and in the final insult to the machinations of Dana White and Co, he has the audacity, the nerve, to finish Cain Velasquez, in MEXICO OF ALL PLACES!!! Dana White worked so hard to try and open up that territory and make Cain the ambassador to Latin America and there goes Werdum, winning and messing everything up. Yeah, I'm pretty sure nothing McGregor says about Werdum is going to bother his bosses, especially after Werdum chose to pull out of a fight against Stipe Miocic, causing yet another PPV to be cancelled.
---
So who won? Did Mark beat me down like Dino before him, or was I able to muster a winning effort on short notice? You've got until midnight eastern on Saturday to vote, so make sure you make your voice heard!
---
And that's it for today, but we'll be back next week with another contest! As always, if there's anything you'd like to see featured in a future edition, leave your statement in the comments and I'll add it in. Let me know what you thought in the comments or on Twitter. And please, be sure to vote!
Also, follow 411's various and sundry zones on Twitter for your daily 411 fix!
411 Wrestling Zone Twitter
411 Movies/TV Zone Twitter
411 Music Zone Twitter
411 Games Zone Twitter
411 MMA Zone Twitter