411 Fact or Fiction MMA: Is McGregor Changing the Paradigm for UFC Champions?
March 16, 2016 | Posted by
Welcome back to another edition of 411 Fact or Fiction MMA, and I'm your host, Wyatt Beougher! On Monday, we started the preliminary round of the East Bracket. If you've missed them to this point, the brackets are here:
Today is our second bout from the East Bracket, featuring former host and current third seed Todd Bergman taking on sixth-seeded Evan Zivin, and they'll be discussing Ken Shamrock and Kimbo Slice failing drug tests, Conor McGregor having a major impact on other UFC champions, and more. And if you missed any of the action and want to catch up, you can find all previous tournament bouts at the links below. And though voting has now closed for all three West bracket bouts, you can still vote on Monday's contest until 11:59 pm Eastern on Wednesday night:
–2016.03.07: #4 Eric Moore vs #5 Dan Plunkett, West Bracket – closed
–2016.03.09: #3 Mark Radulich vs #6 Jonathan Solomon, West Bracket – closed
–2016.03.11: #2 Dino Zee vs #7 Stewart Lange, West Bracket – closed
–2016.03.14: #4 Robert Winfree vs #5 Alex Rella, East Bracket
TALE OF THE TAPE
RED CORNER
Todd "TBerg" Bergman (#3 Seed, East)
Columnist/Fact or Fiction Host (Retired), 411 MMA Zone
1-0-0
VS
BLUE CORNER
Evan "White Tiger" Zivin
Contributor, 411 MMA Zone
1-6-1
---
Report: Both Kimbo Slice and Ken Shamrock failed drug tests before Bellator 149 https://t.co/Oe9mSoG1f0

— Deadspin (@Deadspin) March 13, 2016
1.) Ken Shamrock and Kimbo Slice, two of Bellator's biggest draws, both failing drug tests (in Texas of all places) and facing suspensions will force Bellator to change their business model at least in the short term.
Todd Bergman: FICTION Why would a couple of failed drug screens force Bellator to change their business model? Are they going back to the tournament format? Man, do I miss those tournaments. The truth is that Bellator will pass this off as "not a big deal." Ken & Kimbo are no spring chickens so they will likely sit their time out and get their much-needed rest while Bellator takes this time to figure out how to market their next battle. Being a fan of a good freak fight, I can only hope that Shamrock gets a rematch with Gracie and Kimbo will eventually face off against either Fedor or current Bellator Heavyweight Champion Vitaly Minakov (I had to Google this one, sorry hardcore MMA fans.)
Evan Zivin: FICTION Bellator may have to change some upcoming main events they may have been planning to make but I don't see these drug test failures causing any massive change in how they do business. We don't know yet what Ken and Kimbo got popped for but Bellator is probably going to treat this as an isolated incident and not indicative of some alarming trend that needs to be addressed, even if this Seniors Circuit needs to go. If only if we could learn to find car crash fights disgusting and not exciting, they would get the hint and do things the right way. If only it were that easy. If only… [Editor's Note: I'm Tweeting a link to this column to Ken Shamrock, so that he can call Evan out for being an ageist. -W]
---
Was short, but was ??? @MMAWorldSeries @Justin_Gaethje retains his title. #mma #WSOF29 pic.twitter.com/rC4XI0VVG1

— Ryan Loco (@RyanLoco) March 13, 2016
2.) With Justin Gaethje continuing to clear out the lightweight division in World Series of Fighting, he will be fighting for the UFC by the end of 2016.
Todd Bergman: FICTION This one is pretty easy and has nothing to do with clearing out the current WSOF Lightweight Division. In June of 2015, Gaethje signed a multi-year deal with WSOF, so there's no way that he is going to have the chance to leave WSOF. In fact before the end of the year, it looks like he will be facing friend of 411 MMA, Jason High, in what should be a fantastic fight. Gaethje has greatly benefited from some selective matchmaking and this will be his first real challenge under the WSOF banner.
Evan Zivin: FICTION It's possible but it doesn't sound likely. Gaethje just said he has two more fights left on his WSOF deal and he wants to fight them before getting in on the free agency fun. Gaethje will be lucky if he can get both fights scheduled before the end of the year. Plus, you have to figure in the amount of time it would take to prepare for a UFC debut, assuming UFC signs him immediately after he hits free agency (and WSOF doesn't jerk him around with a matching clause). I have no doubt that, if Gaethje wins his next two fights, UFC will be interested in him, but to see him in the Octagon before year's end? An injury replacement is always possible but I'm thinking we're waiting until next year.
---
The champ @kk331ayaka defended her title with a submission armbar finish over Amber Brown! #InvictaFC16 pic.twitter.com/Fr1fzf1hib

— Invicta FC (@InvictaFights) March 12, 2016
3.) Similarly, with Ayaka Hamasaki enjoying success in Invicta's atomweight division, it would not be surprising for her to return to strawweight should the UFC come calling.
Todd Bergman: FACT Hamasaki has stated in interviews that she would like to move to the UFC if given the chance. Her lone defeat came to current #1 strawweight contender Claudia Gadelha, and depending on that upcoming fight result, Hamasaki could be fast tracked into a rematch. The point of all of this is that Invicta and the UFC trade talent quite a bit so it's likely that if needed Hamasaki could move up in weight and move into the UFC whenever needed.
Evan Zivin: FACT This statement is much more vague than the last one, so sure. She's been successful in two weight classes and the only loss on her record is to Claudia Gadelha, who might be the champ in a few months. If UFC is impressed by Hamasaki and want to bring her in, there's no doubt that she, just like Jessica Penne and Michelle Waterson, will go back to 115 to get a shot on the big stage. That's assuming, of course, that's what's she's after. If she wants to become the best 105'er in the world, she can keep doing that in Invicta. If she wants to take the step up and be able to tell her friends and family she fights in the UFC, she knows what she needs to do.
---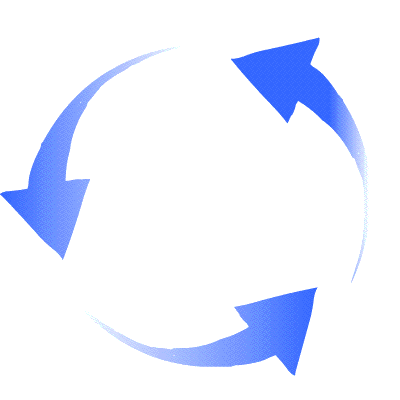 SWITCH!
4.) With Conor McGregor doing things UFC champions have not done of late (moving weight classes, taking fights on short notice, wanting more than two fights for year) and still making huge money, it will bring about a paradigm shift in how champions look at their careers.
Evan Zivin: FICTION Not really, because champions have always considered doing those kinds of things. Most of the champions from the last few years, from Jon Jones to Jose Aldo to Demetrious Johnson to Chris Weidman, have talked about doing things like changing weight classes and taking super fights. It's just that most of them have chosen not to push to make it happen (or haven't had the leverage to properly make it happen), choosing instead to stay put and focus on creating a legacy in the weight class they reign over. Conor is definitely the unique one who has talked up all these grand goals he hopes to achieve and has actually taken the steps to try and do so, but he'd hardly the only champion who has thought about doing this sort of thing and will hardly be the last. It's no paradigm shift. It's just business.
Todd Bergman: FICTION Had Conor been successful then maybe this would happen but he was not. Moving up in weight class is not an easy thing like most of the MMA community assumes that it is. Conor is a huge featherweight so he always has the advantage over his opponent. He does not have that luxury when he is fighting at a heavier weight. I also was not sure what the word "paradigm" means so I looked it up. When I ran Fact or Fiction, I wouldn't use a word like that because my audience wouldn't know what it means (i.e. Dustin James, Jeremy Lambert) but the word essentially means a pattern. With that said, in no way does this become a pattern as champions should be protective of their titles and careers. I'm not saying that means turn down challenges because you are scared but taking title fights on short notice and fighting more than twice a year opens you up to a lot of negative things (i.e. defeats, injuries, loss of money, wrath of Dana White negativity).
---
Bryan Caraway reveals the slightly underwhelming opponent Miesha Tate wants for UFC 200 https://t.co/Min7IeIRac

— SportsJOE.ie (@SportsJOEdotie) March 13, 2016
5.) While Bryan Caraway suggesting that Miesha Tate should fight Amanda Nunes next seems like a way to keep his girlfriend from facing the woman who has soundly beaten her twice, putting Tate/Nunes for the women's bantamweight championship on the same card with Rousey/Holm II would actually be better business for the UFC.
Evan Zivin: FICTION It's a good double bill but, no offense to Amanda, it's hard to say that anything with her name on the top is better business. That has nothing to do with her skill level. She just doesn't have the name to bring in the casual fans the way that Ronda, Miesha, and Holly can (and Holly is still debatable as a stand-alone draw). If UFC wants a fourth fighter to create a double bill with those three women, they'd get Cat Zingano, but that's assuming they do something like this. I think it's more likely they do Tate-Rousey III with Holm/Nunes as a co-main event. The money right now is always going to be in seeing Ronda get another shot at the title and they already saw one rematch fall apart. They won't let another one.
Todd Bergman: FICTION Bryan Caraway is a goon in every sense of the word. He knows that Miesha is in trouble if she fights Rousey or Zingano. Amanda Nunes has not beaten anyone ranked in the Top 3 of that weight division. Her biggest win was over the past her prime Sara McMann (currently #7 ranked on most sites). Caraway will forever be known as the guy who viciously struck Cat Zingano in the back of the head before her showdown with Miesha back in 2013. Personally, I think that Zingano should be the first shot at Tate and have Rousey rematch Holm on the same card but I know that Dana and his minions will slingshot Rousey into the title fight based upon the sheer amount of sound bites that they can get from Ronda/Miesha. That will likely mean that Zingano/Holm will be a title eliminator. There's absolutely no way that Amanda Nunes is better for any UFC business over Rousey/Zingano/Holm.
---
.@AlexaGrasso shows off her injured hand that forced her off the card. We wish her a speedy recovery! pic.twitter.com/7F7IcCJab8

— Invicta FC (@InvictaFights) March 10, 2016
6.) Between her undefeated record and her Mexican citizenship, Alexa Grasso will likely be fast-tracked from Invicta to the UFC if she continues winning.
Evan Zivin: FACT I guess so. She's 3-0 in Invicta, which is pretty good. If she keeps winning, and she starts getting more impressive in victory, there's no reason to think UFC won't snatch her up. I mean, Paige VanZant still needs a rebound opponent once she's back from dancing with the "stars", right?
I do hope, though, that Paige does better on the show than she did in her last appearance, when she was "Tapping with the Stars."
It's okay. I didn't want to win the tournament anyway…
Todd Bergman: FACT Dana and company love themselves fighters with a Hispanic heritage. In fact, that is one demographic that the UFC has not been able to take away from boxing. I'm not sure that Grasso is the type of fighter to captivate an entire demographic but Dana cannot pass up the chance. I think that it's easy to say if anyone keeps winning that they will fast-tracked to the UFC when Invicta does a talent trade with the UFC. Grasso will have her work cut out for her in this division if she does get the call because the likes of Joanna Champion, Claudia, Aguilar, and others await her.
---
So who won? Did Todd remain undefeated and advance in the tournament tradition that he started, or was Evan able to pick up the win? You've got until midnight eastern on Saturday to vote, so make sure you make your voice heard!
---
And that's it for today, but we'll be back on Wednesday to continue the East bracket action! As always, if there's anything you'd like to see featured in a future edition, leave your statement in the comments and I'll add it in. Let me know what you thought in the comments or on Twitter. And please, be sure to vote!
Also, follow 411's various and sundry zones on Twitter for your daily 411 fix!
411 Wrestling Zone Twitter
411 Movies/TV Zone Twitter
411 Music Zone Twitter
411 Games Zone Twitter
411 MMA Zone Twitter