411 Fact or Fiction MMA: Was the UFC Wrong About Mark Hunt?
March 23, 2016 | Posted by
Welcome back to another edition of 411 Fact or Fiction MMA, and I'm your host, Wyatt Beougher! Welcome to the third week of our annual tournament, and the first week of quarterfinal bouts. If you've missed them to this point, the brackets are here:
As I mentioned, today is our first quarterfinal bout and it will feature the top seed in the West, Todd Vote, who will be coming off of a bye to take on the Eric Moore, the West's fourth seed who defeated Dan Plunkett to advance this far. Today, they'll be discussing Mark Hunt's value to the UFC, Frank Mir's claims about the UFC's heavyweight division being superior to PRIDE's, and more. And if you missed any of the action and want to catch up, you can find all previous tournament bouts at the links below. And though voting has now closed for all prior bouts, there will still be two bouts to vote on this week and next:
–2016.03.07: #4 Eric Moore vs #5 Dan Plunkett, West Bracket – closed
–2016.03.09: #3 Mark Radulich vs #6 Jonathan Solomon, West Bracket – closed
–2016.03.11: #2 Dino Zee vs #7 Stewart Lange, West Bracket – closed
–2016.03.14: #4 Robert Winfree vs #5 Alex Rella, East Bracket – closed
–2016.03.16: #3 Todd Bergman vs #6 Evan Zivin – closed
–2016.03.18: #2 Lorenzo Vasquez III vs #7 Jeffrey Harris – closed
TALE OF THE TAPE
RED CORNER
"The Toddfather" Todd Vote (#1 Seed, West)
Contributor, Various 411 Zones
3-4-1
VS
BLUE CORNER
Eric "Gimme Some" Moore (#4 Seed, West)
Commenter/Fact or Fiction Participant, 411Mania
3-2-2
---
Mark Hunt knocks out Frank Mir in the 1st round!

6 of Hunt's 7 UFC wins have been by KO/TKO. #UFCBrisbane pic.twitter.com/McDu4422Bh

— SportsCenter (@SportsCenter) March 20, 2016
1.) The UFC has never been more wrong about a fighter's value than they were about Mark Hunt in the wake of the PRIDE buyout.
Todd Vote: FACT But in their defense, how many people saw Hunt doing much in the UFC? I mean he went from a crowd-drawing, middle-of-the-road fighter in PRIDE, to being a perennial contender in the UFC's heavyweight division. I don't think there are too many people that would have predicted Hunt's resurgence this late in his mixed martial arts career. So while they were wrong about his value, I don't think anybody could have predicted what has become of Mark Hunt's career as a UFC fighter.
Eric Moore: FACT I can go FACT here. The UFC initially offered to buy out his contract and cut ties with him. Seeing as how he was on a 4-fight losing streak, I could understand their position; back in 2009-2010, the heavyweight division had a ton of steam and not a lot of room, what with Lesnar, Carwin, Big Nog, Mir, Velasquez, and JDS coming up, there was no room for a guy who 'almost' beat Fedor that one time. But he opted to fight out his contract and after stumbling out of the gates, went on to get some pretty big knockouts, becoming one of the better KO artists in the heavyweight division and a feel-good story of a guy turning his career around one right hand at a time, something to which fans took a liking. Add to that the heightened access he allows to Australia/New Zealand, using him as a main attraction to gain an even larger fan base down under, and he holds pretty solid value as a fighter and ambassador.
---
It's official! Who 'ya got?#UFC198 @UriahHallMMA @SpiderAndersonhttps://t.co/vSbDpy0sGv

— BJ PENN (@bjpenndotcom) March 18, 2016
2.) While Anderson Silva vs Uriah Hall would once have had the potential to be a passing of the torch, with Hall's continued struggles and Silva not officially winning a fight in three and a half years, it has become just another fight.
Todd Vote: FACT But it is still a fight I want to see. If both men show up, we could still be in for quite a show. However, we never know which version of either guy we will get in any given fight involving these two men. But yes, the inconsistencies of both men, and Silva's apparent fall have rendered this just another fight, barring a fantastic finish from Uriah Hall on Silva.
Eric Moore: FICTION You know, I wanted to initially go FACT here, but when facing reality, Hall fell flat on his face right out of the gates, so it would have been preposterous to push this fight as a passing of the torch at Silva's height in popularity because Hall has never even shown an iota of deserving a shot at greatness. Now, an Anderson Silva fight has kind of lost its luster over the past few years. At one point, sure, it could have been a passing of the torch of sorts if history was completely different, but Hall's continual problems (which seem more mental than physical) and Silva's tarnished legacy kind of make this "just another fight", where either Silva gets back to his winning ways or a prospect gets a win over an aging star. Either way, it's not as huge as it could have been if a) Hall came out of TUF like a man possessed, and b) if Silva didn't piss hot and try to cover everything up and lie his way out of it, then follow it up with an uninspired decision loss to Bisping.
Just another fight is just about right, IMO.
---
Rashad Evans: Daniel Cormier will have to retire if he can't beat Jon Jones https://t.co/35MYrC3SgU pic.twitter.com/ZcNinHzdMR

— MMA News Source (@MMANewsSource) March 17, 2016
3.) Rashad Evans saying Daniel Cormier should retire if he loses a second time to Jon Jones is laughable, even if Evans' logic is sound.
Todd Vote: FACT For the life of me, I cannot figure out why Rashad would be even commenting on DC retiring. The only reason I can see Rashad saying this sort of thing is that he is hoping DC retains and calls him out on it?
Eric Moore: FACT I would say laughable is fair. Cormier has proven to be a top LHW fighter, with impressive wins over Rumble and Gus (fight of the year-worthy). Being 37 years of age, with bad knees, and losing to Jones a second time would be a recipe for retirement considerations. Mix in the commentary gig he would have waiting for him, sure, there's plenty of reason why retirement wouldn't be a bad thing. It really comes down to DC's drive to fight. Losing to Jones, who is arguably the best in the world and who only has one blemish on his record (a fight where he was firmly in control and on his way to a finish, had a 12-6 elbow not been thrown), is not the end of the world. Faber lost to Barao twice, but kept pushing on. Tate lost to Rousey twice, but kept pushing on (though they both did so in vastly different ways…). We've seen other fighters fall short of title aspirations who still had the fire to fight and will to win, so they push on. Who's to say Jones is champ when DC gets another shot? He's been away a while, grown older (and hopefully wiser…), but he is still a man.
What I'm getting at is that retirement is one option, but if DC wants to fight, it's far from the only option. Should the fight be competitive, he would still have a claim with another couple wins to have another crack at it, seeing as how he holds the belt right now and has victories over those who would immediately challenge for it. Who knows, maybe he moves back to heavyweight should he lose decisively to Jones. He remains undefeated there and with Velasquez's uncertainty, it could be his home once again. I'd buy a DC-Werdum fight. With so many options, retirement should be at the bottom unless he feels personally ready to hang them up, not just because he lost to Jones.
---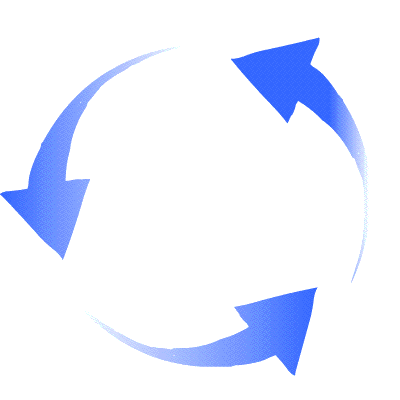 SWITCH!
NBC New York: Fighter 'Mayhem' Miller Arrested: Mixed martial arts fighter Jason "Mayhem" Miller is behind bar… https://t.co/KSjfCdpZlF

— RADIO 1 New York® (@HTLA973) March 17, 2016
4.) With yet another arrest happening last week, the judge in the case did the right thing by holding Jason "Mayhem" Miller on a one million dollar bail.
Eric Moore: FACT Absolutely. Man, this dude is nearly beyond help at this point. It's sad to see how far he's deteriorated since his last fight stint. Keep him locked up, get him the help he needs. The most recent incident isn't the most severe, but it's proof enough that he no longer knows, or no longer cares, about right and wrong and what he should do versus what he should avoid. From what I understand, he tagged a tattoo shop, but it's the fact that he was committing another crime while out on custody from another one. For his safety, and those he may affect, this dude needs to be put away somewhere where he can get treatment and the help he needs. Otherwise, in another year or so, he will be live tweeting another stand-off…
Todd Vote: FACT Hopefully this leads to Miller getting the help he so obviously and desperately needs. The simple fact is that the more trouble you get in legally, the higher your bond is going to be to get you out. With as much trouble as Miller has been in recently, he is sort of lucky they are still allowing him to bond out in the first place, as he has shown he isn't capable of keeping himself out of trouble.
---
Dear Colorado State Boxing Commission, #FreeJustinGaethje pic.twitter.com/hdytUVmG4G

— Josh Sánchez (@jnsanchez) March 15, 2016
5.) While it is understandable that the Colorado State Boxing Commission would suspend Justin Gaethje for climbing on the cage and doing a backflip after the ruling body had specifically told him to stay off of the cage if he won, calling it an "indefinite" suspension rather than simply saying he would be suspended until he spoke with the commission was an attempt to garner headlines.
Eric Moore: FACT In short, yup. I think the more long-winded explanation is that they wished to use him as an example, to set a precedent for others who dare defy their decree. Mason, the Director of the CSBC, was pissed because he defied his command, so he acted out on it. The stated reasons were concerns with safety, both Gaethje's as well as others around him, should he land incorrectly or another happen to cross his path while mid-flight, but the real reason was simple anger towards Gaethje. Stamping 'indefinite' was definitely an attention grabber and a warning more so than an attempt to actually suspend him any more than the 24 hours (or less) on record, once a formal hearing was held. Now, I am not a huge fan of that flip either, and sure enough he did nearly miss the landing and face-plant into the cage, but 'indefinite' is a bit much for the transgression.
Todd Vote: FICTION I don't see why the commission would need to be garnering headlines. If he decided not to go speak to the commission, the suspension would have stayed in place indefinitely, would it not?
---
MMAjunkie Radio with guests Frank Mir, Herb Dean, Darren Elkins, Joey Oddessa and Richard Hunter. https://t.co/q7d59LOjLL

— Joey Oddessa (@MMAOdds) March 4, 2016
6.) Frank Mir claiming the UFC heavyweight division's superiority over PRIDE's based on his record against Cro Cop and Big Nog (and, in Fedor's case, their records against a common opponent) is laughable.
Eric Moore: FICTION You know what? I'll play devil's advocate and call them comparable, so no, it's not laughable that he claims superiority, it's just a bit off. Sure, he has some wins that are noteworthy, but he's also had some losses where you kinda feel bad for him. But let's not look at Mir's reasoning and instead look at his claim without the 'common opponent' thing. Looking at each company's rosters, PRIDE had Fedor, Big Nog, Cro Cop, Coleman, Randleman (RIP), Barnett, Hunt, Werdum, probably a few others I've forgotten. The UFC has/had Big Nog, Cro Cop, Barnett, Hunt, Werdum…. same guys, a bit older. The UFC also has Mir, Nelson, Reem, Arlovski, Browne, Miocic, JDS, Velasquez, maybe a few others I've forgotten as well.
Now, I am not saying the HW division is in the best place right now, far from it. But it's not all that bad either, and though guys like Big Nog and Cro Cop helped build PRIDE, then came to the UFC to mixed results, both companies have had highs and lows. If anything, the skill level and talent may even be better in the UFC now than PRIDE ever was, what with the evolution of fighters adapting and becoming technically proficient in multiple aspects of the game. You can make arguments back and forth all day, but at the end, I don't think it's fair to call Mir's claim laughable at all, even if he thinks his wins over PRIDE guys are the nail in that argument's coffin, because if you want to inspect his losses, you can find some pretty laughable content there…
This is Mir being Mir. Chuckle worthy at best.
Todd Vote: FICTION Not at all. I don't think it is a fair assessment, but I wouldn't really call it laughable if these words are coming from a fighter. If these were coming from an impartial analyst, sure they would be laughable at best. But fighters are supposed to have the utmost confidence in their own abilities, and as a stalwart of the UFC heavyweight division, why would we expect anything less from the mouth of a fighter? Comparing the Cro Cop and Big Nog that he fought with the younger versions from PRIDE is a bit silly from the outside looking in, but as a fighter who did in fact beat both of those men, why would he feel that the outcome would have been any different a few years earlier?
---
So who won? Did Todd's bye allow him to come out sharp against Eric and move into the semifinals, or did Eric capitalize on a shorter turnaround time to continue through? You've got until midnight eastern on Saturday to vote, so make sure you make your voice heard!
---
And that's it for today, but we'll be back on Friday for the other West bracket quarterfinal! As always, if there's anything you'd like to see featured in a future edition, leave your statement in the comments and I'll add it in. Let me know what you thought in the comments or on Twitter. And please, be sure to vote!
Also, follow 411's various and sundry zones on Twitter for your daily 411 fix!
411 Wrestling Zone Twitter
411 Movies/TV Zone Twitter
411 Music Zone Twitter
411 Games Zone Twitter
411 MMA Zone Twitter