411 Fact or Fiction MMA: Will CM Punk Ever Fight in the UFC?
February 17, 2016 | Posted by
Welcome back to another edition of 411 Fact or Fiction MMA, and I'm your host, Wyatt Beougher! Last week, I stepped into action at the last minute against Mark Radulich, and we discussed Johny Hendricks' future, whether or not Zuffa will look to change the Reebok sponsorship deal (spoiler alert: they won't) in the wake of Benson Henderson publicly admitting that it was part of the reason he signed with Bellator, and more. When the polls closed, I was able to maintain my early lead, cruising to a 22-15 victory. Excellent job by Mark, as always, and I look forward to seeing him back for this year's tournament in less than a month's time.
Before we begin this week, I'd like to take a minute to offer my condolences to the family and friends of Kevin Randleman, who passed away at only 44 years of age a little less than a week ago. I grew up a wrestler in a family full of Ohio State fans, so I was well aware of Randleman's accolades before he ever had his first professional fight, and seeing him in action in the Octagon for the first time was something that I'll never forget. Randleman lost that fight (against Randy Couture, who, by that point, was already my favorite fighter), but, then again, Randleman seemed to have a knack for salvaging immortality from the jaws of defeat, with what is arguably his most memorable moment, the Randleplex, coming just seconds before Fedor Emelianenko would go on to submit him. I read a tribute article that called Randleman the greatest pure athlete to ever compete in the UFC, and while I think Jon Jones has surpassed him in terms of pure athleticism, I'm not sure there is a fighter who has graced the Octagon with more amateur athletic accolades than Randleman. Randleman may not have fit your definition of a pioneer of the sport, he may never have been the most decorated or most well-rounded mixed martial artist, and he may never have gone on to become one of the sport's elder statesmen or spokespersons, but Kevin Randleman left an indelible mark on mixed martial arts, and the sport is richer for his time in it.
With that said, I purposely excluded Randleman from this week's statements, because I didn't feel like it would be fair to ask Todd Vote or Jonathan Solomon to reflect upon his career so soon after his death, so they'll be talking about Jon Jones' latest traffic incident, Alexander Gustafsson's potential retirement, and more!
TALE OF THE TAPE
RED CORNER
"Juggernaut" Jonathan Solomon
Contributor/Rankings Compiler, 411 MMA Zone
2-4-1
VS
BLUE CORNER
"The Toddfather" Todd Vote
Contributor, Various 411 Zones
2-4-1
---
1.) Regardless of the outcome of Jon Jones' scheduled court appearance on March 23rd for a handful of traffic violations on January 31st, he will still face Daniel Cormier a month later at UFC 197.
Jonathan Solomon: FACT As it appears his most recent transgressions will not be pursued as a violation of probation, he should be clear to fight in April. It bears asking what Jones was thinking driving without a license, registration, or insurance last month. Hopefully, it was only a misunderstanding and not a case of the man purposefully disregarding the law once more. At this point, you would imagine a guy in his shoes would do anything in his power to ensure he stays in line with the law, but nobody can start justifying Jones' behavior in recent years. But, as long as he doesn't do anything else over the next two months, his return to the UFC appears all but guaranteed.
Todd Vote: FICTION I wanted to go FACT here, because let's face it, even people with a modest level of fame seem to get off easy in situations like this. At the same time, you never can tell when the courts will decide to make an example of someone. Add in the fact that we don't know how this will affect his probation should he be convicted on this. I'm not saying he is going to be doing jail time, or anything. Just never can tell, and that sliver of doubt is enough for me to say FICTION.
---
2.) With Alexander Gustafsson admitting that he is having difficulty staying motivated to even train, "The Mauler" will retire in 2016.
Jonathan Solomon: FICTION Gustafsson remains one of the most gifted light heavyweights in the UFC and unless he is seriously considering retirement right now, I find it difficult to believe he'll call it a career within the next 10 months. If he were most concerned about the health issues facing MMA fighters and his own health moving forward, perhaps his talk about struggling with motivation would be more alarming. However, coming from a top fighter who is 1-3 in his last four fights, losing to the top three light heavyweights in the process, perhaps this is not surprising.
Todd Vote: FICTION At least, I hope not. Look, the dude has lost fights to the top 3 guys in the division, two of them back-to-back. That's bound to shake a man's confidence in the fight game. We've seen the situation before where someone looks to have lost their motivation. The thing that stopped me from saying FACT here is that Gus is still a young fighter, and it is still early in the year. The right opportunity could change his mindset completely and restart the fire that motivates him to fight.
---
3.) If Frank Merenda, the president of Venator FC, truly cared about Jason Miller, rather than excusing another example of Miller's erratic (and at times illegal) behavior as Miller playing a character, Merenda would attempt to get Miller the help that he clearly needs.
Jonathan Solomon: FICTION Merenda is a poor excuse for a humanitarian. I'll disregard his attempts to gain media attention. Instead, hopefully Jason Miller finds the help he may need to avoid any further behavior breaking the law.
Todd Vote: FACT I mean I suppose so. Really all he could possibly do is offer the help. Whether or not the help was taken would still be in Miller's hands. If the kid isn't ready for help, no amount of offering it is going to do him any good. In addition, it's not really on Merenda to get Miller the help he needs. But if he truly cared, he would at least try.
---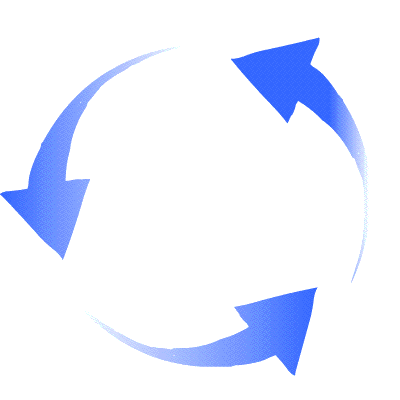 SWITCH!
4.) Alexander Volkov is not wrong in suggesting that Bellator currently values showmen more than they value quality fighters.
Todd Vote: FACT I suppose there is some truth to that. I don't necessarily think it is a bad thing. When you are trying to differentiate yourselves from the #1 promotion in the world, you have to have something different. Bellator has a crop of extremely talented fighters on their roster. What they are doing now is adding some fighters that will get people talking, with expectations that they may tune in to see the "showmen", and stay for the rest of the talent. There are worse business models out there to follow. Bellator needs to be careful though; they don't want to get labeled as the company with all the freakshow fights.
Jonathan Solomon: FACT When you have the most prominent show in 2016 headlined by a double main event of Royce Gracie vs. Ken Shamrock and Kimbo Slice vs. Dhafir Harris, what other conclusion are you to make?
---
5.) With back surgery the latest setback for his UFC debut, it is unlikely that Phil "CM Punk" Brooks will ever fight in the UFC.
Todd Vote: FICTION From everything I've heard, this surgery is a minor setback and pushes him back about 4-6 weeks. There is absolutely nothing to be gained by him signing without ever intending to fight. It got people talking about the UFC, sure. Nobody who was suddenly interested decided to start buying PPV's. They are waiting for Punk to fight. While this pushes his debut back yet again, I'm choosing not to be cynical on this one. I say we see the fight at 200 or possibly 201. If I'm wrong, so be it. I just choose not to look at it with such a cynical/negative approach. [Editor's Note: AND YOU CALL YOURSELF A WRESTLING FAN, YOU MONSTER?!? -W]
Jonathan Solomon: FICTION I believe Punk will make it to the Octagon for at least one pro fight. He's dedicated too much time to the process to just give it up due to this back surgery. Plus, because it's unlikely he's going any of this strictly for financial gain, that competitive spirit will not just burn out.
---
6.) Ronda Rousey being chosen as one of three cover models for this year's Sports Illustrated Swimsuit Edition only serves to further highlight the fact that the mainstream sports media is far more interested in Rousey than they are in women's MMA.
Todd Vote: FACT Ronda is more in the mainstream because she has been pushed to the moon as the "it girl" of MMA. She is considered as the sole reason we have female weight classes in the UFC. She's put a lot of eyes on the product. She is easy on the eyes, and has broken through to the mainstream. Not to knock the rest of the talented female fighters, but until Ronda lost to Holm, she was the only female MMA fighter with that air of invincibility that is sometimes needed to create a star in the sport.
Jonathan Solomon: FACT This is an obvious statement. Ronda Rousey is the only star among female MMA fighters and that has not changed since she suffered her first loss in November to Holly Holm. Right now, there is no one else in the UFC (and certainly not elsewhere in the sport) who is even close to breaking out and getting that same attention from mainstream sports outlets. It's just not happening in 2016 and barring something unforeseen, it's unlikely anytime soon. Ronda had everything come together at the right time, from her Olympic background to her unbelievable success finishing MMA fights with armbars to her ability to sell fights to both hardcore and casual MMA fans. Mix into that equation her looks and the fact she single-handedly forced the UFC's hand when it came to finally signing women, it was the perfect storm.
---
So who won? With Jonathan and Todd both tied with a third competitor in the tournament standings going into this contest, this bout will actually decide seeding in the tournament, so who picked up the points? You've got until midnight eastern on Saturday to vote, so make sure you make your voice heard!
---
And that's it for today, but we'll be back next week with another contest! As always, if there's anything you'd like to see featured in a future edition, leave your statement in the comments and I'll add it in. Let me know what you thought in the comments or on Twitter. And please, be sure to vote!
Also, follow 411's various and sundry zones on Twitter for your daily 411 fix!
411 Wrestling Zone Twitter
411 Movies/TV Zone Twitter
411 Music Zone Twitter
411 Games Zone Twitter
411 MMA Zone Twitter