411 Fact or Fiction MMA: Should Tate Be Questioning Rousey's Dedication?
March 11, 2016 | Posted by
Welcome back to another edition of 411 Fact or Fiction MMA, and I'm your host, Wyatt Beougher! On Monday, we kicked off this year's Fact or Fiction MMA tournament with a contest between the fourth and fifth seeds in the West bracket and on Wednesday, the third and sixth seeds competed. If you missed it, the brackets are here:
Today, we're finishing the West bracket prelims, with second-seeded Dino Zee taking on seventh seeded Stewart Lange who is returning to action after a lengthy layoff, and they'll be discussing Paige van Zant appearing on Dancing With the Stars and more. I'd like to take a second to talk about the seeding for this year's tournament, as you might be wondering by the top seeds in each division (Todd Vote and Jonathan Butterfield) have worse records than the second seeds. After the first tournament, I established that the winner of each tournament would automatically earn a top seed for the following year's tournament if they chose to compete in it, which is how Butters received one of the top seeds, as he won last year's tournament. And during the course of last year's tournament, Todd Vote inquired as to whether or not he should have been a top seed for being the highest finisher from the previous year's tournament who still wrote for 411, and I promised him at the time that I would rectify the situation in this year's tournament. Hopefully that clarifies any question people might have about seeding, and if not, I'll explain the entire seeding process next week. Anyway, if you missed the kickoff bout between Eric Moore and Dan Plunkett, it is unfortunately closed but you can find it, along with Wednesday's bout between Mark Radulich and Jonathan Solomon (which is still open until midnight) here:
–2016.03.07: #4 Eric Moore vs #5 Dan Plunkett, West Bracket – closed
–2016.03.09: #3 Mark Radulich vs #6 Jonathan Solomon, West Bracket
TALE OF THE TAPE
RED CORNER
Dino "Salad Bar" Zee (#2 Seed, West)
Contributor, 411 Wrestling Zone
7-0-0
VS
BLUE CORNER
Stewart "Clubber" Lange (#7 Seed, West)
Contributor/Reviewer (semi-retired), Various 411 Zones/Twitter-er, @outafterdark
0-0-0
---
1.) Regardless of how well she does on Dancing With the Stars, the simple fact that Paige VanZant is appearing on the show will boost her stock with the UFC even further.
Dino Zee: FACT This was a little tough to answer, just because I'm not convinced that there's much crossover between the UFC and Dancing With the Stars audiences. Still, if even one person was to see her dancing and then become a fan of hers in the UFC because of it, that would boost her stock.
And really, after the loss to Namajunas, simply getting more eyes on VanZant is not the worst idea in the world. The UFC is clearly high on her, and a decent segment of the fans have accepted her, especially after her showing in an unwinnable position against Rose. Yeah, this is a pretty easy fact. Everyone wins with the exposure.
Stewart Lange: FACT No explanation needed. I'm really sorry. I've not written for 411 for two years and really had to get a Watry jab out of my system. Cheap attempts at vote grabbing aside, I expect it will boost her stock, as the female side of the UFC doesn't have too many "household names." I asked my partner if she could name any female fighters and she said Ronda Rousey. Because of the Entourage movie. Name recognition is important when building stars and while I'm not basing the knowledge of one person who doesn't watch MMA as definitive evidence, if the UFC see any extra mainstream attention on VanZant as a result of her appearance, they'll definitely use it to their advantage.
---
2.) After two decisive losses to Ronda Rousey, and with Rousey as her likely next opponent, the last thing Miesha Tate should be doing is publicly questioning Rousey's dedication to the sport.
Dino Zee: FACT I was hoping to get a statement like this. As an unabashed Rousey fan, I could not have been happier when Tate choked Holm out, because I knew that meant that we'd see Rousey beat Tate again. Because, you know, that's what she does. Points to Miesha for lasting 3 rounds last time, but I seem to remember that amounting to 3 rounds of her getting thrown around the Octagon before finally tapping out (again).
Tate has fought Rousey twice, and both times, had nothing but negative things to say about her. And, both times, she got tapped out. Rousey seems to catch all the flack in this feud because she didn't give into Miesha's bullshit handshake, but Miesha has always been the instigator in this feud, starting from the moment she said Rousey didn't deserve the title shot. If I was Miesha, I'd just keep quiet until I actually do something besides "last longer than everyone else" against Rousey.
Stewart Lange: FICTION If we've learned anything at all about MMA in the past few years, it's that fighters are becoming savvy to the notion they can market their fights by trash talking. Whether it is just that, or that Miesha truly believes what she says about Ronda, her saying anything is going to bring eyes to the fight. To be honest, I don't even think I can answer FACT for it just not being advisable to "poke the bear," because Tate has to realise that she has to make this fight more than just Rousey's title homecoming. Making people believe that the Rowdy One has maybe lost her focus on the sport, and saying that she is now very beatable may be Tate's only chance to draw eyes to the fight as much more than the final fight in a very lopsided trilogy.
---
3.) If Conor McGregor is healthy enough to fight at UFC 200, he must be included on the card.
Dino Zee: FACT I mean, duh. Do we even need arguments for this? Conor is the top money maker in the company, this is being hyped as the biggest show of the year. Even coming off a loss, Conor's stock is still fine as it pertains to fighting at 145 and 155, and the UFC would be foolish to not include him on the card. The only way he doesn't get on this card is if he's injured, I feel.
Stewart Lange: FACT I actually hate that I'm answering "FACT" to this, because Conor doesn't have to be included on any card. The reason I'm not able to go any other way with this is that UFC 200 has to be a huge card. The UFC is already heavily promoting the huge event, with its latest showcase trailer featuring all the fights that will shape the upcoming card over the next few months. The card will likely be stacked with huge stars and whether you love him or hate him, McGregor is arguably the biggest MMA fighter on the planet right now. His presence on the card will undoubtedly bring the eyes of more casual fans to the event and his redemption at 145lbs is even an easy to swallow marketing campaign for them, especially if his opponent is one Mr. Jose Aldo.
---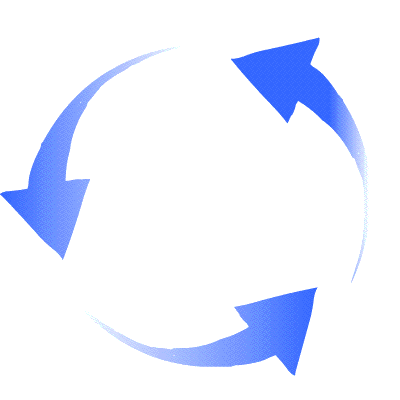 SWITCH!
4.) While several pundits have suggested that McGregor broke mentally against Nathan Diaz, McGregor's own explanation is far more likely – his strategy didn't factor in the extreme difference in weight classes and he punched himself out in the first round with shots that would have ended a featherweight or lightweight fight.
Stewart Lange: FICTION I went back and forth on this one, because quite frankly, after some thought, I concluded it was probably a combination of the two. First off, while there was a difference between the two of them, it wasn't as if that was a fight with two guys 15lbs apart in weight. Very early in the 2nd round I wondered if a doctor's stoppage was going to be Conor's best chance of a win once you could see his spring had gone. I think the combination comes from the fact that in the first round, McGregor did hit Diaz with some huge shots that may well have finished a lot of other fighters at featherweight, welterweight, or whatever, but Nate is a tough bastard and has proven time and again he can take a beating and stay composed in his abilities. His best not being good enough in round one may have contributed to the mental break. Knowing you've tried your tricks and can't find a way yet must have frustrated him and led to the mistakes we saw that led to his downfall.
Dino Zee: FICTION I'm going FICTION only because I don't think it's one more than the other. I feel that Conor punching himself out in the first round with shots that would have ended a featherweight or lightweight fight caused him to mentally break. I mean, when does Conor McGregor shoot for a takedown? That's not exactly what we're used to seeing from him, right? And then, to do it against someone with such a renowned ground game? That just leads me to believe that, for a second, his brain broke.
Yes, he expected those shots to drop Diaz. Yes, he got tired throwing so many full powered shots. Still, he completely abandoned his game and dove right into the game of his opponent, and that has to be considered a mental breakdown, no matter who you were rooting for. Both ideas contributed to the result.
---
5.) Chuck Liddell's advice to Bellator – use the freakshow fights as feature fights but let a real fight main event those shows – is something Scott Coker should take to heart.
Stewart Lange: FACT Absolutely this. The viewing figures for these Bellator shows have shown they bring casual eyes to the product and they should be using this as a springboard for current talent (WWE, anyone?). They have plenty of UFC alumni on their roster which could pad out these cards if they insist on name recognition while also featuring their own fighters and divisional champions. Kimbo/Dada and Shamrock/Gracie didn't have to be on the same card. If they had split these fights over two cards, using the first to advertise heavily for the next, then they would have had two successful cards that may have been talked about for more positive reasons.
Dino Zee: FACT Yeah, I think this is spot on. You can always bill any other fight as a "Co-Main Event," and that will still give some shine to the freakshow fights. But giving the final spot of the night to part timers, no timers, and old timers over the guys that can carry your brand into the future just isn't the best idea. These fights can be used as a nice break in the mood, a lighter take on MMA, but when they are treated as the biggest part of the night, it only makes everyone else seem insignificant.
---
6.) In spite of being cageside at UFC 196 and Dana White admitting that there are talks going on, Georges St. Pierre will not fight for the UFC in 2016.
Stewart Lange: FACT I say this as a betting man. Look at the length of time it's taken CM Punk to debut? Alright, that is a bad example, but my point still stands. If indeed talks are going on between the two parties, there is no indication of the point those talks are at. They could take another month, maybe even longer. The other issue is who, when, and where. They wouldn't be able to bring GSP in against just anyone, but where does he fit back into the division at this point? He couldn't possibly be brought straight back to a title fight, could he? Also, a fighter of GSP's standard would want to get a named opponent and then a full training camp before hand. Do both men then get through the camp without injury? What if GSP only wants to return in Canada and it can't be figured out before the year ends? So many different factors are at play here that even if we see GSP return to the UFC, we won't see him in the cage this year.
Dino Zee: FACT I usually lean this way just to play it safe, so no surprise from me here. I somewhat bought into the idea that he would call out Conor had Conor beaten Nate, but I'm still not 100% sold that that was the plan. And sure, definitely leave the door open for a Lawler/GSP fight at UFC 200, but I'd say that if GSP doesn't get on that card, then he's not fighting in 2016. In my opinion, of course.
---
So who won? Did Stewart return to action with one of the biggest upsets in tournament history or will this be the year that Dino finally wins it all? You've got until midnight eastern on Saturday to vote, so make sure you make your voice heard!
---
And that's it for today, but we'll be back on Monday to start the East bracket! As always, if there's anything you'd like to see featured in a future edition, leave your statement in the comments and I'll add it in. Let me know what you thought in the comments or on Twitter. And please, be sure to vote!
Also, follow 411's various and sundry zones on Twitter for your daily 411 fix!
411 Wrestling Zone Twitter
411 Movies/TV Zone Twitter
411 Music Zone Twitter
411 Games Zone Twitter
411 MMA Zone Twitter