411's Ultimate Fighter 27: Undefeated Report 6.13.18
June 13, 2018 | Posted by
The Ultimate Fighter 27: Episode EIGHT
INTRODUCTION: Season 27 of the Ultimate Fighter is here. This season will feature undefeated featherweights and lightweights, with current UFC Heavyweight Champion Stipe Miocic against current UFC Light Heavyweight Champion Daniel Cormier serving as the coaches ahead of their upcoming fight. There will be a lightweight and a featherweight winner. Last week, Tyler Diamond defeated Dulani Perry via RD2 submission. This week, Mike Trizano (6-0, 1-0 TUF) faces John Gunther (6-0, 0-1 TUF) in the first semifinal fight.
– We head to Exotics Racing and the fighters first get to drive Ferraris, Porshes, and Lamborghinis around the track. Gunther enjoyed it, but wanted to be training instead.
– We then head to footage of Mike Trizano training. Trizano opted to keep training the same, but just not working with Gunther like they usually do. Trizano thinks he'll finish the fight.
– Back at the house the fighters do a talent show. Hilarity ensued and they all had a good time.
– Cormier meets with his team and praises them, and brought in Luke Rockhold and Max Holloway to meet the team. They hangout with the team and offer them advice. At the house, Gunther keeps himself occupied and the others talk about how wacky and funny he is. Gunther made a canoe out of water bottles and rode it in the pool to the amusement of the house. Pena says he's deserving of his spot, due to his hard work, but feels there were more talented guys to fill the spot. We now see Gunther training.
– WEIGH-INS: Gunther (155.5), Trizano (155).
– We get the usual pre-fight warm-ups.
LIGHTWEIGHT SEMIFINAL BOUT: Mike Trizano (6-0, 1-0 TUF) vs. John Gunther (6-0, 0-1 TUF) ROUND ONE: Trizano is 2-inches taller and will have a 1.5 inch reach advantage. They circle to begin; Gunther is busier as he looks to back off Trizano. He mixes in some leg kicks, but isn't landing anything of note. He shoots, Trizano stuffs him as they work along the cage, but Gunther drags him down and looks to gain a dominant position. Trizano is still in a seated position, and starts looking for a guillotine, but Gunther stays busy and escapes. Back to the feet and Gunther lands knee strikes, gets a takedown, but Trizano pops right back up. Gunther throws some slow spinny shit, misses and Trizano locks in a choke and takes him down. Back to the feet and Trizano starts to land and Gunther is bloodied up. They lightly trade and the round ends. SCORECARD: Trizano 10-9.
ROUND TWO: Gunther is out and throwing right away, landing solid leg kicks and backing Trizano off. They trade and Gunther shoots, and drags Trizano down to his ass. Like last round, he has him down, but this time manages to flatten him a bit. Gunther looks to take the back, but Trizano fights that off. Gunther is controlling, but not doing any damage, allowing Trizano to fight to his feet. Trizano starts landing, and gets a takedown. Gunther with good defense here, working for an inverted triangle, but the round ends. SCORECARD: 10-9 Gunther, 19-19 overall.
ROUND THREE: Round three begins and Trizano start off with strikes, taking the fight to Gunther. He's landing solid and clean stuff, and fight off a takedown. He continues to land, but Gunther fires back and lands solid body shots. Trizano starts putting together combos and more solid strikes. He fights off a takedown as they work along the cage. Gunther is really busted up and bloody now; Trizano keeps distance and starts picking him apart. Gunther loses his mouthpiece, and gets if back. Back to action and Trizano is tagging him with ease now. Gunther is exhausted; Trizano keeps circling away and landing counter strikes. Trizano gets a takedown, but lets Gunther up and takes him down again. Trizano lays in strikes as they separate and the round ends. SCORECARD: 10-9 Trizano, 29-28 overall for Trizano. OFFICIAL RESULT: Mike Trizano via unanimous decision (no scores announced)
– Gunther is getting a trip to the hospital as his face was busted up badly.
– Next week: Brad Katona (6-0, 1-0 TUF) vs. Bryce Mitchell (9-0, 1-0 TUF).
– Where we stand…
TEAM MIOCIC
* LW: Mike Trizano (6-0, 2-0 TUF) – finalist
* LW: Allan Zuniga (13-0, 1-0 TUF)
* FW: Jay Cucciniello (8-0, 0-1 TUF) – on a second chance
* LW: John Gunther (6-0, 0-2 TUF)
* FW: Dulani Perry (4-0, 0-1 TUF)
* FW: Suman Mokhtarian (8-0, 0-1 TUF)
* LW: Jose Martinez Jr. (4-0, 0-1 TUF)
* FW: Kyler Phillips (5-0, 0-1 TUF)
TEAM CORMIER
* LW: Joe Giannetti (6-0, 1-0 TUF)
* FW: Brad Katona (6-0, 1-0 TUF)
* FW: Bryce Mitchell (9-0, 1-0 TUF)
* FW: Tyler Diamond (9-0, 1-0 TUF)
* LW: Richie Smullen (3-0-1, 0-1 TUF)
* LW: Thailand Clark (7-0, 0-1 TUF)
* FW: Ricky Steele (5-0, 1-0 TUF) – medical DQ
* LW: Luis Pena (4-0, 1-0 TUF) – medical DQ
– LIGHTWEIGHT FINALS: Mike Trizano (6-0, 2-0 TUF) vs. TBA
– FEATHERWEIGHT FINALS: TBA vs. TBA
– End Scene.
– Thanks for reading.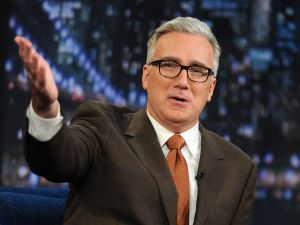 "Byyyyyyyyyyyyyyyyyyyyyye Felicia!"