411 Fact or Fiction Movies/TV: Is Jessica Jones A Worthy Marvel Series?
November 27, 2015 | Posted by
Happy belated Turkey Day for all my American friends out there! * gobble gobble * If you aren't American, then happy whatever day it is to you, too! I hope that all your bellies are full and your spirits high.
This week for your Fact or Fiction fascination, we've got Jeremy Thomas and Rob Bonnette here for you all to kick around. Lets see what they have to say…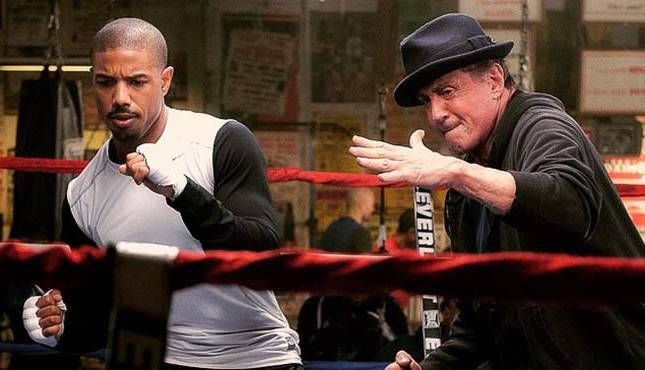 Creed will live up to the hype and be a very good movie.

Jeremy Thomas : FACT – All of the buzz is great and I would expect nothing less from what I've seen of it. I was as skeptical as anyone when a Rocky spinoff was announced, but I'm a big Michael B. Jordan fan and even at his worst, Sylvester Stallone as Rock is very good. I've enjoyed the trailers and promos so far and Ryan Coogler has proven himself as a writer/director. There's no reason for me not to suspect that this is going to be a great movie.
Rob Bonnette : FACT -I've already heard good things from people I trust, so I'm going to say yes. The release date, normally a cause for concern, doesn't matter here because previous Rocky films have come out around this time of year. I'll be there this weekend and I expect good things. Michael B. Jordan is great of course, and it looks like Sly won't be spending more time on screen than he should. That was my primary concern going in, that he'd have a bigger role than we want, but it looks like they handled that. I don't know that this will be worthy of multiple sequels or that there's enough story to fill them (the box office will ultimately decide that of course), but I'm all for this movie.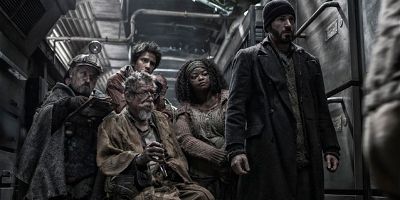 You'd tune in to a Snowpiercer TV series.

Jeremy Thomas : FACT – It all depends on the talent involved and how the previews end up looking but I would be inclined to, sure. Snowpiercer was a great graphic novel and a great movie; it stands to reason that it would potentially make a great series as well. The internalized nature of the concept on board a train allows a show to do a lot without breaking the bank and there is definitely enough material to stretch out for an episodic format. I'm not guaranteeing it will be good, but the concept is worthy TV material.
Rob Bonnette : FICTION – That's not a knock on it at all. I just haven't gotten around to it and there are way too many things on list ahead of it. But what from I've heard this previous material has been good enough for those who read/watched it. We're at a point now where there are enough platforms to support multiple iterations of the same characters/story, so I'll end my cop out answer by saying that if I were a consumer of the previous work I'd be up for it but since I'm not one then the answer is no.
Jessica Jones will prove to be a worthy follow-up to Netflix's Daredevil series.
Jeremy Thomas : FACT – I could cheat and just say "see my review," but Ben would be angry at me. So instead I'll make the bold statement that Jessica Jones isn't just as good as Daredevil; it's actually better by the slightest of margins. The cast is absolutely perfect, from Krysten Ritter's nuanced and compelling work in the title role to Mike Colter being a fantastic Luke Cage, to Rachel Taylor doing very nice work as Trish Walker. And then there's David Tennant as Kilgrave, who is the single-best MCU villain yet in my opinion (yes, even above Loki). Melissa Rosenberg goes into some incredibly dark corners of the MCU here but never loses sight of the show's comic book ties; it is must-watch binging material. I love me some Daredevil, but Jessica Jones is just a hair better.
Rob Bonnette : FACT – I haven't seen it yet, but what I've heard the answer is yes. Marvel is clearly learning as they go with these things so starting with what worked for Daredevil and adding to it while shoring up where they may have fallen short is definitely expected for a company that's been as successful as Marvel has. The only real question now is whether or not they'll have the Netflix world directly interact with Agents of S.H.I.E.L.D. and the big screen MCU, and how to pull that off (not that I have any doubts that they can, its just they may ultimately choose not to). But so far, they're definitely two for two here.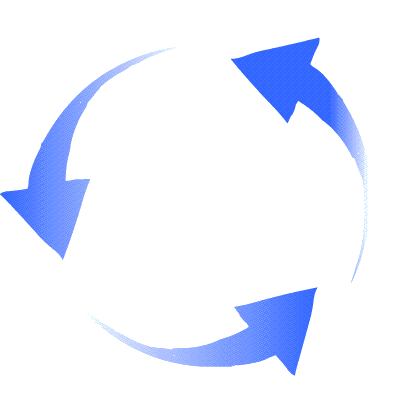 SWITCH!
The Good Dinosaur will be a disappointment.

Rob Bonnette : FACT – I say that because I'm not expecting much. I end up seeing a lot of these movies with my kids, and at this point I can spot a winner from a loser. This is a Thanksgiving weekend slip in before the December movie rush hits, so I suspect it's not going to be very good. The kids' interest level is also a tell; if they ask a million times unprompted to see something then it's probably a good one. If they only mention it after a commercial for it airs then it's probably not going to amount to much. In the case, they haven't asked about it other than when a trailer has aired so that plus the release date has me thinking it's a stinker. If it is that indeed then it's pretty much what I expect.
Jeremy Thomas : FICTION – I have no reasons to expect this to be anything but a good film. The current word is that it's a solid piece of Pixar filmmaking, even if it's more on the level of Brave or Monsters University than the highs of Up, Toy Story 3 or Inside Out. And that's okay; it's pretty much what I expected. The Good Dinosaur was memorably delayed from last year and lost its director, so we knew that it wasn't smooth sailing. As long as the movie hits at least Brave level it will fit my expectations, and I suspect it will.
Cate Blanchett is a good choice to play Lucille Ball in a biopic of the iconic comedienne.

Rob Bonnette : FACT – Sure why not? She's a good actress so she can get the voice, mannerisms, etc down well enough. I don't exactly have a list of better candidates in mind here. It's more important to have someone who can play the role than it is someone who 'looks the part' so I don't have a problem with it.
Jeremy Thomas : FACT – I think Blanchett is a perfect casting choice. As Rob said, she's going to be able to get all of Ball's mannerisms down fine; we've seen how well she can get into real life characters before, after all. And she looks a fair bit like Ball too. Blanchett is one of the finest actresses we have working right now and she should be able to bring her performance the understandably high expectations audiences would have of a film about Lucille Ball.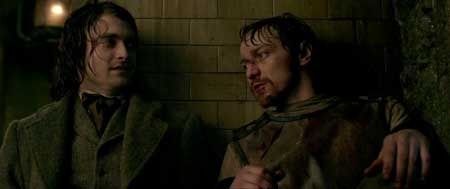 Victor Frankenstein will get lost in the box office shuffle.

Rob Bonnette : FACT – Yep. The trailer had me thinking of such movie classics as Van Helsing and Dracula Untold so my guess is that the box office will go accordingly. Can we just can it with these reimaginings of Dracula, Frankenstein, etc? They almost never go well. You want to re-do the classic story on film every 10 to 15 years or so? Cast some good people, get a good director and go for it. But enough with the super awesome re-brandings that aren't so super awesome. We're not asking for them so stop trying to give them to us.
Jeremy Thomas : FACT – Victor Frankenstein has been headed for mediocrity at the box office for a while now. I had a lot of hopes for this film, as I love the cast. But delays caused a few raised eyebrows and the very low-key marketing effort confirmed to me that this was going to be an iffy film far before reviews began to say the same thing. Fox's dumping the film in theaters without fanfare is going to result in the mid- to high single digits for an opening weekend, which probably won't even be enough for a top five finish in the face of Creed and Good Dinosaur opening, not to mention the continuing runs of Hunger Games: Mockingjay – Part 2, Peanuts and Spectre. Frankly, if this movie grosses over $25 million during its entire run I'll be surprised.
And there it is. Jeremy and Rob agree more often than not. Thanks to them both for taking part. See you all next week.
http://www.twitter.com/411wrestling
http://www.twitter.com/411moviestv
http://www.twitter.com/411music
http://www.twitter.com/411games
http://www.twitter.com/411mma