411 Movies Roundtable: Skyfall, Lincoln, Red Dawn, More
November 7, 2012 | Posted by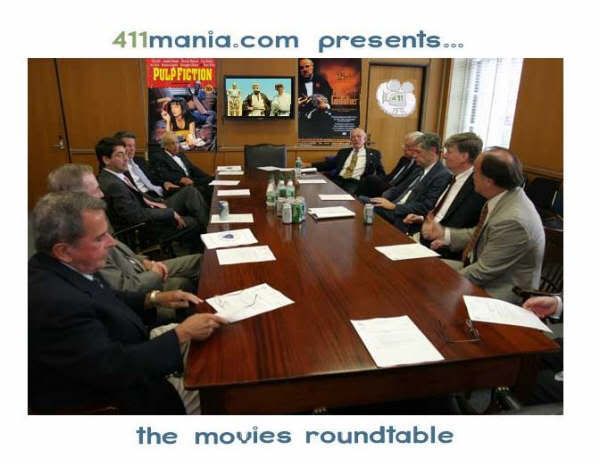 Well fu**ers, here we are. The Movie-Zone Roundtable took a bit of a break at the end of 2010, but we've decided to resurrect it for you the readers. In case you don't know the format, we begin by taking a look at the previous month and then go on to examine the coming releases for the month ahead.
For the November 2012 edition, the following staffers have contributed:
Jeremy Thomas: Host/Writer of multiple columns. The 8 Ball
Jeremy Wilson: Author of The Hush-Hush News Report
Bryan Kristopowitz: Creator of The Gratuitous B-Movie Column
Chad Webb: Writer of Nether Regions
THE MONTH THAT WAS
JEREMY THOMAS
Biggest Winner of the Month: Liam Neeson, as Taken 2 blew away the competition and showed that there is still life left in a franchise I was sure would only work as a one-off. Is the movie as good as the first? Not at all. The big problem was that Bryan Mills is such a badass that he was never believably under threat, nor was (by extension) his family. But it was still a fun, if more slight, action experience and as of the moment of this writing it has already topped the first film in worldwide gross. I just hope that Neeson holds to his desire to stop at two, because I don't think there's enough juice for a third.
Biggest Loser of the Month: There are several options, but I'm gonna go with Tyler Perry, who showed once again that people don't want to watch him unless he's in a dress. Perry's non-Madea films constantly gross less than ones featuring said Mad Black Woman and Alex Cross became the latest film where Perry tried to shed the wig and audiences shrugged. Personally I would love to see one succeed so he can put Madea to rest, but it might not be in the cards.
Biggest Movie News of the Month: George Lucas sells Lucasfilm to Disney and Star Wars: Episode VII is on the way. Seriously, is there ANY other option? This means that we will get a Star Wars, a Justice League and an Avengers all in 2015. Obviously the key here is who Disney gives the franchise too, but whether you consider this good or bad news, it is the biggest news not only of the month, but it's a contender for biggest news of the year. Is it too much to hope that we get Disney going back on Lucas' vow to never release the theatrical cuts of Episodes IV – IV on DVD and Blu-Ray?
Your Most Anticipated Movie of the Month: Twilight! Yeah, no I'm kidding there. There are a couple solid possibilities, but I'm a Bond boy through and through so I've gotta give it to Skyfall. Sam Mendes directing and Javier Bardem as the Bond villain? I'm so there.
Recommended DVD Release of the Month: Grave of the Fireflies hits Blu-Ray on November 20th, just in time for Black Friday. If you've never seen it before, it is one of (if not THE) greatest Japanese animation films ever. It is also a harrowing and tragic film about a boy and his younger sister trying to avoid starving to death in the midst of World War II. What I'm saying is, this ain't exactly Totoro. But it's brilliant, poignant and captivating and must be seen.
Classic Movie of the Month: We've got an election, so I'll do the obvious route and go politics. You have to love Mr. Smith Goes to Washington, which is quite possibly Frank Capra and James Stewart's finest film both individually and as a team. It was controversial at the time for, as Senate Majority Leader Alben Barkley said, "[making] the Senate look like a bunch of crooks," but it stands the test of time as one of the all-time great political movies.
Movie Quote of the Month: "Will the Senator yield?"
"No, sir, I will not yield!"
– Senator Paine (Claude Rains) and Jefferson Smith (James Stewart), Mr. Smith Goes to Washington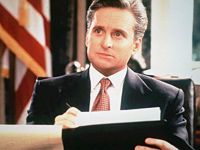 JEREMY WILSON
Biggest Winner of the Months: In a month that saw a bunch of strong films released, it was Rian Johnson's Looper that elevated itself and lived up to the hype. The film was critically hailed across the board and it did very well at the box office – beating most analysts' expectations, currently earning $134 million worldwide off of a $30 million budget. It will finish its domestic run with over $60 million and for an R-rated time-travel science fiction film, that's pretty damn good. It has even done well enough to be in the mix for an Oscar nomination for Best Original Screenplay. We've already been expecting big things from Rian Johnson and Joseph Gordon-Levitt, but Looper has raised those hopes and expectations even more, since the pair delivered arguably the best science fiction film released in years.
Biggest Loser of the Month: While I'm tempted to say Tim Burton or Ayn Rand, I have to say Tyler Perry and Lionsgate/Summit. As one of the few who actually went to see Alex Cross, I can safely say that it's as bad as you probably think it is. Perry is woefully miscast and any hopes the studio had for launching a big action thriller franchise with Perry playing the popular James Patterson-created character is effectively gone. In its first week of release, it couldn't even reached $14 million and any hopes to break even have taken a considerable hit (even with the considerable ad fees likely paid by Cadillac to get their decal all over the movie). In fact, its returns (and reviews) are lower than the two previous cinematic incarnations of the character featuring Morgan Freeman in the role (Kiss the Girls earned $13.2 million, while Along Came a Spider was at $16.7 million) – and those came out over a decade ago. I know they've announced the second Perry-as-Cross film already, but bad reviews and bad box office generally doesn't equate "successful film franchise" so who knows if they stick with the plan.
Biggest Movie News of the Month: Yeah, I had a big long paragraph about why Matthew Vaughn exiting the director's chair and Bryan Singer returning to it on X-Men: Days of Future Past was the month's biggest news. Then George Lucas up and surprised everybody by selling out one last time. Good for George; he sold LucasFilm to Disney for over $4 billion (with a "B") and that surprising news was followed up by the even MORE surprising news that Star Wars: Episode VII is coming…in 2015! And oh yeah, Lucas won't be involved other than as a "creative consultant." That means new writer, new director, new cast. And once your inner nerd calms down enough to think clearly, you start to realize this is a good thing. I don't loathe the prequel trilogy the way many do, but it's inarguable that that group of films is just flat-out lesser than the originals that came before it. Frankly, this is what fans wanted, even if some or most don't know it. The franchise gets to go on – which was ALWAYS going to happen – but taken out of the hands of George Lucas. Lucas is undoubtedly a visionary and strong "ideas" guy, but he's not a truly special director and he's honestly a terrible writer (the writing and casting of Hayden Christensen were the biggest failures of Episodes 1-3). We have no idea who will be on board for Episode VII but this news is the launching point for the rebirth of Star Wars, a rebirth that was desperately needed for a franchise that has taken its lumps in the past dozen years. It's a huge coup for Bob Iger and Disney (who also just bought Marvel), is clearly the biggest news of the month, if not the year and 2015 is shaping up to be quite something.
Your Most Anticipated Movie of the Month: While I am looking forward to Skyfall (like everybody else), I'm going to say Killing Them Softly. I haven't read the source material (George V. Higgins' 1974 novel Cogan's Trade), but I've found all the trailers and clips I've seen extremely compelling and the positive reviews and buzz since its debut at Cannes have only reinforced that. While I didn't love The Assassination of Jesse James by the Coward Robert Ford or think it was a masterpiece like some did, it was undeniable the talent that director Andrew Dominik showed in that work. This looks like it could be a step up from that, which would be pretty impressive.
Recommended DVD Release of the Month: While it's honestly a little disappointing that they couldn't get it in before Halloween, ParaNorman comes out November 27th. It's one of the best animated films of the year (I think it's the best of the "Big 3" stop-motion animated features this year – Frankenweenie and Pirates: Band of Misfits! both of which are good) and if you missed it in theaters, you should definitely check it out when it comes out or over the holidays.
Classic Movie of the Month: I'll follow Jeremy Thomas' route and stay with politics. Recount is a political horror film directed by Jay Roach and starring Kevin Spacey, Denis Leary, Tom Wilkinson and Laura Dern that chronicles the 2000 presidential election and the subsequent month of chaos and shenanigans that ensued. Like Game Change was for the '08 election, Recount is a very good dramatization of what that debacle – the most important presidential election of the past half-century – was like. Let's just hope we don't live to see a sequel.
Movie Quote of the Month: "The plural of chad is chad?"
~ Ron Klain (Kevin Spacey) in Recount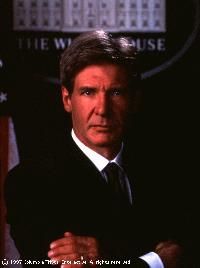 BRYAN KRISTOPOWITZ
Biggest Winner of the Month: Liam Neeson. Taken 2 managed to stay number one at the box office for two weeks straight and, because of those big numbers, there will be a Taken 3 despite what Neeson said (the producers and Besson will figure out how to make a third one).
Biggest Loser of the Month: Tyler Perry. Alex Cross didn't set the box office on fire, and even if the movie didn't cost all that much it still looks like a flop.
Biggest Movie News of the Month: Mathew Vaughn not directing the next X-Men movie. And who is expected to direct the next one? Bryan Singer, the man who got the The X-Men movie ball rolling. Should be cool.
Your Most Anticipated Movie of the Month: The Collection, the sequel to the very cool slasher/torture horror flick from 2009. Early word on this movie is good, and I'm always in the mood for a new horror franchise. The Collector was a badass horror flick that actually featured several nifty surprises and a worthwhile villain. Hopefully this sequel is good enough to warrant a new, real horror franchise. It's something the movie watching world desperately needs.
Recommended DVD Release of the Month: They Live: Collector's Edition out November 6th from Shout! Factory. It's going to have a commentary track with John Carpenter and Roddy Piper on it. That'll be worth the price of the disc alone.
Classic Movie of the Month: They Live (1988). From John Carpenter, this sci-fi action flick has drifter John Nada (Piper) waking up to the fact that the world is run by greedy aliens and then doing something about it (killing a bunch of them and then letting everyone else know what's really going on). Features a timely message, a great score from Carpenter and Alan Howarth, great performances by Piper, Keith David, Meg Foster, Peter Jason, and the George "Buck" Flower, and one of the greatest brawls in movie history.
Movie Quote of the Month: "You still don't get it, do ya, boys? There ain't no countries anymore, no more goody guys. They're running the whole show. They own everything, the whole goddamn planet, they can do whatever they want!" – "The Drifter" (George "Buck" Flower, They Live 1988)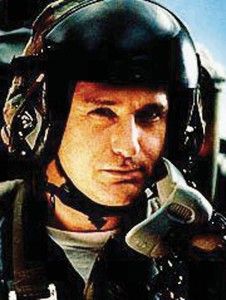 CHAD WEBB
Biggest Winner of the Month: In terms of solid box office performance, critical, acclaim, and awards buzz, Argo is the victor for October. Right now, I think this film has the strongest momentum leading into Oscar season. Of course Lincoln or any of the anticipated December releases could change that, but a lot of people went to see this during a crowded box office period and many have stated it's one of, if not the best movie of 2012.
Biggest Loser of the Month: I could say Atlas Shrugged Part II since even with the re-castings and increased number of theaters the majority of the world still forgot it exists, but I have to go with Alex Cross. More than a decade after Morgan Freeman stepped aside as the titular character, Tyler Perry fills his shoes and can't get it done. Not only was the flick bad, but even Perry's loyal followers seemed to have ignored it. Someone on Twitter commented that Perry is more convincing as an elderly grandmother than a detective who looks just like him. That says it all.
Biggest Movie News of the Month: Obviously Disney buying Lucasfilm eclipsed everything else. I had thought about contributing to the separate roundtable, but I didn't think there was much to say. This is a win-win for the Star Wars franchise. I really just don't understand why anyone would be angry. There was almost zero possibility of a new movie before and now we'll get one in 2015, with a solid director and likely superior writers. The legacy of the franchise has been tarnished repeatedly over time and at least now some fresh blood can enter into the mix. Some people are skeptical. I get that and I don't. Other than The Clone Wars, nothing was happening, and now there is. Something is better than nothing if you ask me.
Your Most Anticipated Movie of the Month: I am a huge Robert Zemeckis fan, so Flight is one I can't wait for. As of now, I still have not seen it, but I will soon. Hurricane sandy has disrupted my schedule just a tad. Lincoln is the other. Awards season is hanging on how good or not that movie is. Either way, you Spielberg, Daniel Day-Lewis, and a bunch of others. Can't wait.
Recommended DVD Release of the Month: As we inch closer to Christmas, lots of good DVDs will be in stores: Heaven's Gate (Criterion), The Dust Bowl, ParaNorman, Arthur Christmas, and a 50th Anniversary of Lawrence of Arabia. But the one I'm guaranteed to buy is The Expendables 2. It was silly, but awesome mindless action epic that I look forward to watching again.
Classic Movie of the Month: I'll go along with the political theme and select The Contender from 2000. This is a film that should really be discussed more often. Director Rod Laurie did not play it safe and took a liberal stance. Neutral films are boring. The story picks up after the death of the current Vice President. Joan Allen's Laine Hanson is the top choice for the job, but a secret from her past threatens her chances. Jeff bridges, Gary Oldman, Christian Slater, Philip Baker Hall, Mariel Hemingway, Kathryn Morris, and of course Allen all turn in superb performances. I found this to be a brave picture that I referred to as Air Force One minus the action. It makes you think and has a brisk pace.
Movie Quote of the Month: "We're both sticking to our guns. The difference is, mine are loaded." –Shelly Runyon (Gary Oldman) from The Contende
COMING ATTRACTIONS
—NOVEMBER 2ND—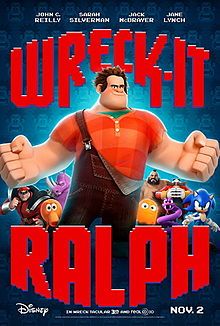 Wreck-It Ralph
Rated PG
Plot: A video game villain wants to be a hero and sets out to fulfill his dream, but his quest brings havoc to the whole arcade where he lives.
Director: Rich Moore
Stars: John C. Reilly, Jack McBrayer, Jane Lynch, Sarah Silverman
Jeremy Thomas: Despite being just about the greatest animation studio ever, Disney hasn't had the greatest track record on animated films over the couple of decades unless you count Pixar. That being said, their last couple films have been really good (Tangled and Princess & The Frog) and this looks really fun. The voice cast is great and the concept seems like one that would play well. Obviously we've seen the "villain tries to be good" thing recently in a few other animated films, but this seems to offer its own take and I'm intrigued.
Jeremy Wilson: I've been looking forward to this for most of 2012. It looks genuinely funny and might become one of Hollywood's best efforts centering on video games (along w/ Scott Pilgrim).
Bryan Kristopowitz:: This looks like a neat Disney cartoon. The voice talent is top notch, the premise is goofy enough to work, and it just looks fun. What more could you possibly want from a Disney cartoon?
Chad Webb: A storyline about a video game universe is incredibly creative, especially by today's standards of animation. This looks humorous, colorful, and inventive so I'm looking forward to seeing it. Since re-aligning with Pixar, Disney's separate animated/CGI releases have improved. I hope this continues the trend.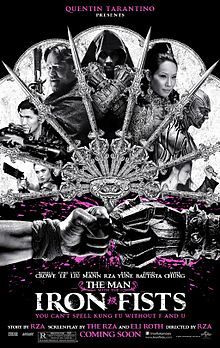 The Man With the Iron Fists
Rated R
Plot: On the hunt for a fabled treasure of gold, a band of warriors, assassins, and a rogue British soldier descend upon a village in feudal China, where a humble blacksmith looks to defend himself and his fellow villagers.
Director: RZA
Stars: Russell Crowe, Cung Le, Lucy Liu, RZA
Jeremy Thomas: You put out a martial arts film and I'll be there to see it. I'm kind of surprised that this got a major release, being a first-time directorial effort from RZA but the star power obviously can't be denied. I don't think this will be a big hit, but I do think it has a lot of potential to be fun in a B-movie kind of way. If it satisfies on the action and gives us overwrought plot and scenery-chewing performances, I'll be happy.
Jeremy Wilson: The trailers look cool. Nothing too deep here, just good old-fashioned mayhem.
Bryan Kristopowitz:: This looks insane. How the hell did Russell Crowe get involved in this? I'm glad he's in it, but did he owe someone money? Can't wait to see it.
Chad Webb: Honestly, I was really amped for this since it was announced. RZA was making his feature debut as a director, but with his knowledge of kung-fu films and the cast, I was excited. After seeing the trailer more times than I can count, I have my doubts. I get the sense that it is a bit too ridiculous and "out there" at times. That being said, I still have hopes that it will be fun.
Flight
Rated R
Plot: An airline pilot saves a flight from crashing, but an investigation into the malfunctions reveals something troubling.
Director: Robert Zemeckis
Stars: Denzel Washington, John Goodman, Kelly Reilly, Don Cheadle
Jeremy Thomas: The early buzz on this is good, but I'm just not feeling it for whatever reason. Fact-based stories tend to go one of two routes: they soar or they get bogged down in the details. I get the sense that this might be the latter. Robert Zemeckis hasn't directed a live-action film since 2000, and I get the feeling that he might be a bit rusty. I'm hopeful, but not entirely optimistic.
Jeremy Wilson: I'm fairly certain Denzel can deliver. I'm less certain that Robert Zemeckis will, although it's nice to see him move on from his creepy mocap phase. At the very least, you know the plane crash effects sequence will be pretty great. There is also talk of an Oscar nomination for Denzel's boozy airline pilot performance.
Bryan Kristopowitz:: The upside down plane stuff in the trailers and TV commercials looks amazing, and I'm sure Washington gives a great performance. But does it necessarily deserve the "awards movie consideration" it seems to be getting? I want to see it to find out.
Chad Webb: I'm an enormous Robert Zemeckis fan, whether it be his live-action efforts or the divisive motion-capture ones. His return to live-action after 12 years looks terrific. Ad I write this, I have not seen it yet. Denzel is great in everything, even the mediocre titles he does and the rest of the cast looks first-rate as well. Zemeckis does not have a whole lotta love at 411mania, but he's a great filmmaker and I hope this exceeds my expectations.
—NOVEMBER 9TH—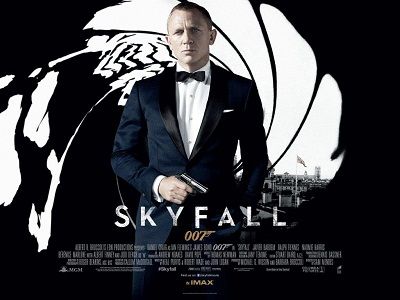 Skyfall
Rated PG-13
Plot: Bond's loyalty to M is tested as her past comes back to haunt her. As MI6 comes under attack, 007 must track down and destroy the threat, no matter how personal the cost.
Director: Sam Mendes
Stars: Daniel Craig, Helen McCrory, Javier Bardem, Bérénice Marlohe
Jeremy Thomas: In the four years since its release, Quantum of Solace seems to have fallen down to the bottom of the Bond pile in terms of regard, to the point that I've heard it called one of the worst Bond films ever. (Moonraker and Octopussy would like a word with those people.) I don't necessarily agree, but then I haven't rewatched it since its initial home video release so maybe they're right. Either way, a lot of eyes are on Skyfall to see how it points the franchise and early word is that it's one of the best in the series. I can definitely see it, with a great director in Sam Mendes and fantastic new additions to the cast in Javier Bardem, Ralph Fiennes, Ben Whishaw and Naomie Harris to join Daniel Craig and Judy Dench. I'm seriously jazzed about this one and very hopeful for it.
Jeremy Wilson: Best Bond ever? That's the talk. We'll see if it delivers. I'm there.
Bryan Kristopowitz:: I haven't seen any of the Daniel Craig Bond movies (I liked Die Another Day and still hold a grudge against the idea that that kind of Bond movie needed to stop being made), but I could find myself going to see this if I don't have anything else to do. It looks okay.
Chad Webb: There is a ton of positive hype surrounding this Bond film. I have experienced similar Bond buzz in the past, but this one seems strong. "Best Bond ever" comments have been stirred up. Unless it is mind-blowingly brilliant, you don't earn that status overnight. Sam Mendes is a phenomenal director and I think he is right person for the franchise at this juncture. I liked Quantum of Solace, but its reputation has done a nosedive since its release. Its biggest crime was not knowing ho to space out the action from the drama. Hopefully this corrects that.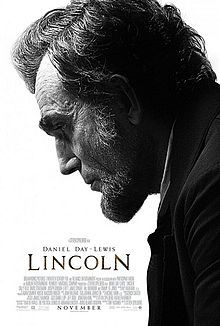 Lincoln
Rated PG-13
Plot: As the Civil War continues to rage, America's president struggles with continuing carnage on the battlefield and as he fights with many inside his own cabinet on the decision to emancipate the slaves.
Director: Steven Spielberg
Stars: Daniel Day-Lewis, Joseph Gordon-Levitt, John Hawkes, Walton Goggins
Jeremy Thomas: Does anyone honestly think this will be anything less than brilliant? You have the incomparable Daniel Day-Lewis leading an exceptional cast in a Steven Spielberg war biopic about the most venerated president in United States history. I think that about covers it. Bring on the Oscars.
Jeremy Wilson: Major Oscar contender and for the pedigree alone, a must-see. Seriously, just take a glance at the cast. Good reviews will help, but one does wonder if Spielberg can deliver something more than War Horse. Though, Daniel Day-Lewis ain't no horse, so that's a start.
Bryan Kristopowitz:: Some of the early reviews I've read for this movie have said that it's kind of funny at times, but you don't get that sense while watching the trailers or TV commercials. It comes off like an uber serious "awards" movie that's incredibly important. So what kind of movie is Lincoln really?
Chad Webb: We've heard about this for years and when photos of Daniel Day-Lewis popped up we knew it would be a major contender. Spielberg is a factor anytime he delivers a film, but this one has the ability to change the game as nominees begin unraveling. I hope it's as good as it looks. There have been other Lincoln pics, specifically John Ford's wonderful Young Mr. Lincoln with Henry Fonda, but this one tackles his Presidency head-on.
—NOVEMBER 16TH—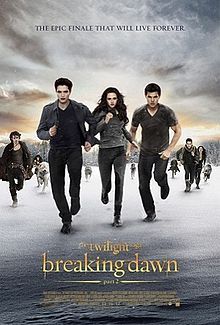 The Twilight Saga: Breaking Dawn – Part 2
Rated PG-13
Plot: After the birth of Renesmee, the Cullens gather other vampire clans in order to protect the child from a false allegation that puts the family in front of the Volturi.
Director: Bill Condon
Stars: Kristen Stewart, Robert Pattinson, Taylor Lautner, Maggie Grace
Jeremy Thomas: IT'S OVER! Thank the gods, it's finally over. Honestly, this is going to be every bit the disaster that Breaking Dawn – Part 1 was, but it will be such an entertainingly bad disaster. I really feel like this one is going to be one of those "so bad it's good" kind of films and I expect nothing less than the most amazingly bad moments of the franchise. And then the whole thing will be over and done with, and we can move on to hating the Fifty Shades of Grey adaptation that isn't even scripted yet and already has me wanting it to go away.
Jeremy Wilson: I have somehow miraculously avoided Twilights 2 through 4. As 411's self-proclaimed glutton-for-punishment, I might just go back and watch them all first if I end up seeing this. Don't judge me…if I can sit through That's My Boy in theaters, I can sit through some sparkly vampire teen angst movie. The marketing and interviews will be more interesting than the movie, for me at least, because of the Pattinson-Stewart incident.
Bryan Kristopowitz:: I haven't seen the other four movies so I'm probably not going to see this. I just don't care enough to make the effort. At least at the moment. Things could change.
Chad Webb: Yes the series has finally come to a close, but new this is not the last annoying franchise of its kind. More are on the way. Like Mr. Wilson, I have largely avoided these movies. I saw the first one, thought it was mediocre and never looked back. If a sudden burst of motivation is bestowed upon me I will rent the remaining sequels to catch up, but they always hit theaters when I have a dozen other titles to see. I'm not above paying for a ticket, but that is why I usually skip them. Oh well.
—NOVEMBER 21ST—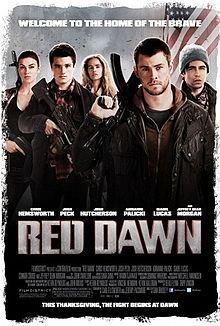 Red Dawn (2012)
Rated PG-13
Plot: A group of teenagers look to save their town from an invasion of North Korean soldiers.
Director: Dan Bradley
Stars: Chris Hemsworth, Isabel Lucas and Josh Hutcherson
Jeremy Thomas: Have you seen the trailer for this? It looks so bad in an enjoyable way that I can't help but look forward to it. Chris Hemsworth really took a hit with the MGM bankruptcy as both this and Cabin in the Woods ended up massively delayed. Cabin is one of my favorite films of the year, while Red Dawn looks like it won't be anywhere near anyone's "Best Of" list. But all I want it to be is fun. Let's see if it can manage that.
Jeremy Wilson: I have little interest in this, the trailers and clips have looked weak and I have a feeling this will be a rental down the line. There are just too many other movies coming out to waste time on a Red Dawn remake (sorry to you diehard Red Dawn fans…if you exist).
Bryan Kristopowitz:: If this remake is half as entertaining as the John Milius original it will be a good time at the movies. I just hope we don't have to go through endless media speculation as to whether or not this movie is "plausible." I'll save everyone the trouble and just tell you that it isn't plausible at all. Just like the original. Have a good time at the movies.
Chad Webb: The 1984 John Milius original is entertaining and horrendous all rolled in one. I do not get the 80's cheesiness vibe from this remake. It was shelved for years and now finally it is coming out. Most of the time, not always, but most of the time, that means it's just plain bad. I'm indifferent to this, so we'll see.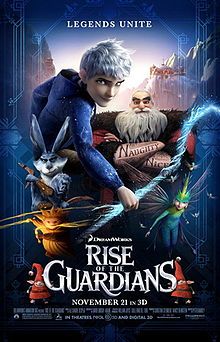 Rise of the Guardians
Rated PG
Plot: When the evil spirit Pitch launches an assault on Earth, the Immortal Guardians team up to protect the innocence of children all around the world.
Director: Peter Ramsey
Stars: Hugh Jackman, Alec Baldwin, and Isla Fisher
Jeremy Thomas: This looks cute enough, but I don't know that I'm incredibly psyched over it. The voice cast is great, it looks fabulous visually…so why isn't it making me excited? Something just isn't coming together here and I'm not even sure I can put my finger on it. I'm hopeful, but not necessarily optimistic.
Jeremy Wilson: I'm not convinced this is going to be nearly as good as some believe and I honestly haven't been that impressed through two trailers. Interesting, if goofy, concept that I'm not sure can match some of the better animated films we've already seen this year.
Bryan Kristopowitz:: I'm not as enthused about this movie as I perhaps should be. It looks funny, and it has a great voice cast, but I just have a sneaking suspicion that this isn't going to be as good as other Dreamworks Animation movies. It's just a feeling I have.
Chad Webb: Somehow this has Oscar buzz. From the trailer, I can't see why. The voice cast is ok and the animation looks fine, but the story strikes me as a bit goofy. However, trailers have been deceptive many times in the past, so who knows, maybe it will be a blast. The animation Oscar is far from secured by anyone, so we shall see.
—NOVEMBER 23RD—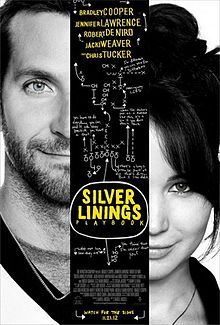 Silver Linings Playbook
NYR
Plot: After a stint in a mental institution, former teacher Pat Solitano moves back in with his parents and tries to reconcile with his ex-wife. Things get more challenging when Pat meets Tiffany, a mysterious girl with problems of her own.
Director: David O. Russell
Stars: Bradley Cooper, Jennifer Lawrence, Robert De Niro, Jacki Weaver
Jeremy Thomas: A cast like this normally has me really excited, but I just can't get that feeling for this one yet. I'm not saying it will be bad necessarily; I'm just saying that I don't have any enormous desire to see it. And that's the first time I've said that about a Jennifer Lawrence film since Winter's Bone came out. David O. Russell's films are always interesting, but not always great. I have a feeling this will follow that line and be an "okay" movie that will quietly slip by and be forgotten about.
Jeremy Wilson: Oscar contender with a great cast, directed by David O. Russell. I'd be there for Jennifer Lawrence alone, but I'm interested to see if it can live up to the buzz and hype generated by its impressive TIFF debut.
Bryan Kristopowitz:: I'm dreading this movie mostly because it's going to be the start of the "Bradley Cooper- serious actor" media campaign to get Cooper an Oscar nomination. I have no idea if he actually deserves a nomination, but those media campaigns are always boring as fuck.
Chad Webb: Here is another one that is generating a level of Oscar buzz I cannot fully grasp. I share Jeremy Wilson's fondness for Jennifer Lawrence and would have see it for her regardless, but now I'm curious if it's as excellent as the rumors suggest. David O. Russell doesn't have a spotless resume, but he is a competent filmmaker and this had a spectacular cast.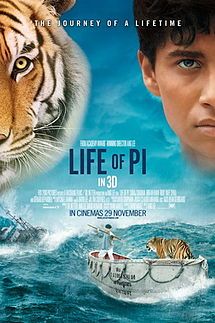 Life of Pi
Rated PG
Plot: The story of an Indian boy named Pi, a zookeeper's son who finds himself in the company of a hyena, zebra, orangutan, and a Bengal tiger after a shipwreck sets them adrift in the Pacific Ocean.
Director: Ang Lee
Stars: Suraj Sharma, Irrfan Khan, Adil Hussain, Tabu
Jeremy Thomas: This looks amazing and the Oscar technical award nomination count will be high. I'm tempering my expectations a bit on purpose because it is admittedly a risky proposition to fill a cast with unknowns and set them loose on the world stage. But I have a lot of trust in Ang Lee and I'm certainly going to give it a shot.
Jeremy Wilson: Honestly, I'm not sure how I feel or what to think. I've seen the trailers and clips, read the reviews and gone through interviews. Yet, I'm still left a bit cold by the trailers. I'm going to see it, but I'm not convinced just yet, even with Ang Lee at the helm.
Bryan Kristopowitz:: This looks pretty decent, but I really doubt that it's "the next Avatar." The extended previews have been fun.
Chad Webb: I have seen both trailers and read the IMDB summary and I still can't tell you exactly what the hell is going on in this movie. I also haven't read the book. Ang Lee is a hit or miss director. Normally he switches back and forth, but Lee has not released a genuinely remarkable offering since Brokeback Mountain. I am not getting the sense that he will be back on track with Life of Pi, but I'll see it nonetheless. The effects and production design look outstanding.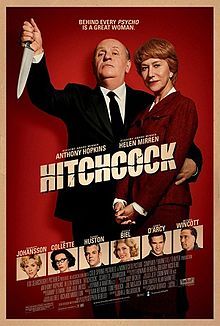 Hitchcock
Rated PG-13
Plot: A love story between influential filmmaker Alfred Hitchcock and wife Alma Reville during the filming of Psycho in 1959.
Director: Sacha Gervasi
Stars: Anthony Hopkins, Helen Mirren, Scarlett Johansson, Danny Huston
Jeremy Thomas: This is the non-documentary feature directorial debut of Sacha Gervasi, who made the excellent Anvil: The Story of Anvil. The material he has to work with is a very rich one and really, look at that amazing cast. Anthony Hopkins, Helen Mirren, Scarlett Johansson, Danny Huston, Toni Collette, James D'Arcy, Michael Wincott…and the list goes on. This will be an actor's film obviously and the big question is whether Gervasi can keep his film on target as opposed to letting the cast drive the film. If he can, this should be pretty exceptional.
Jeremy Wilson: I've enjoyed the trailer and marketing (such as the cell phone PSA), but it will be interesting to see if Sacha Gervasi can deliver in his feature directorial debut. He's certainly got the cast to do it; if it's any good, it will be in the mix for Oscars in the acting categories at least.
Bryan Kristopowitz:: It looks great and should be great based solely on its cast. But does this movie necessarily deserve its "award movie" designation? I can't wait to find out.
Chad Webb: Sacha Gervasi's Anvil: The Story of Anvil was a great documentary, but can his talents translate to mainstream features? The cast is stacked, but I'm wondering if Hopkins' performance will be a "laughing at him or laughing with him" execution. Hitchcock is not the easiest role to nail. If he's convincing enough and not too comical, Hopkins could be another contender this year.
—NOVEMBER 30TH—
Killing Them Softly
Rated R
Plot: Jackie Cogan is a professional enforcer who investigates a heist that went down during a mob-protected poker game.
Director: Andrew Dominik
Stars: Brad Pitt, Ray Liotta, Richard Jenkins, Scoot McNairy
Jeremy Thomas: Andrew Dominick earned a lot of fans from filmgoers due to his The Assassination of Jesse James by the Coward Robert Ford. Five years later he's back with Brad Pitt for Killing Them Softly, initially called Cogan's Trade after the novel it's based on. I'm always up for a crime thriller if the cast is good and I like this one. I worry about how much it has been delayed and how it seems to have been a bit underpromoted, but reviews have been largely ecstatic and that bodes well.
Jeremy Wilson: The November release I'm looking forward to the most.
Bryan Kristopowitz:: Much like Silver Linings Playbook, this movie seems to exist to get Brad Pitt an Oscar nomination. That fact just makes me less inclined to want to see it. The trailers have been okay.
Chad Webb: Andrew Dominik's The Assassination of Jesse James by the Coward Robert Ford was a great piece of work and I've been eagerly anticipating his follow-up work. I am curious how much his style will have changed (or not) after all the Malick comparisons were lodged his way. I agree with Mr. Thomas that this has been marketed poorly and I prefer the title Cogan's Trade, but no matter. I'll be seeing it either way.
Thanks for reading. Stay tuned for next month's roundtable!
All movie poster images from Wikipedia.org
NULL