411 Oscar Coverage 2013 2.18.13: Best Supporting Actor and Actress
February 18, 2013 | Posted by
It's Oscar week! That's right, Hollywood's biggest night of the year takes place this coming Sunday, February 24th. In light of that grand event, we here at 411 have you covered with regards to all your Oscar needs leading up to the great big culmination of the awards show season; the gold statuette that signifies and salutes the very best and brightest that the motion picture industry has to offer.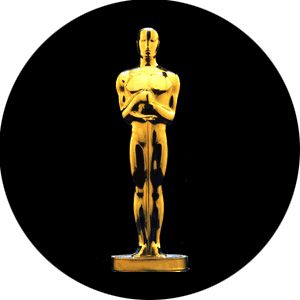 My name is Ben Piper, and over the course of the next few days, I, and my fellow 411 staffers will highlight each and every one of the nominees in the major categories leading up to the big dance, as we ruminate on the performances and the work from this past year that truly resonated with each of us on multiple levels, while also dazzling us with their uncanny craft. All of these individuals make their efforts seem natural, real, and not at all make believe. That is not at all an easy thing to do, and the fact that not only did they pull us in to the stories they wanted to tell, but made us invest in them before the run time was over, is a testament to their skill and creative powers. These are truly the cream of the crop and are now rightfully being recognized for their outstanding work.
In regards to the Supporting Acting categories? The male side of the equation is resplendent with previous Oscar winners. No, seriously. Every actor nominated has won and owns a statue already. Almost the same goes for Supporting Actress, as each of the nominees have either been previously nominated, or have won outright in the past. To say these two categories are stacked with towering power and unmatched skill would be tantamount to saying that perhaps this is arguably the best class of Supporting Actors and Actresses in the Academy's long and storied history.
Congrats to them all. So let's now take a look at each of them individually.
Best Supporting Actor
Alan Arkin,Argo
By John Dotson
Previous Nominations: 3- Little Miss Sunshine (Won), The Heart Is A Lonely Hunter, The Russians Are Coming The Russians Are Coming
Alan Arkin brings exceptional personality no matter what film he decides to pursue. With Argo, it's no different. Arkin plays Hollywood man Lester Siegel in this compelling film about a CIA man (Ben Afleck), who plans to rescue hostages by pretending to make a film. He brings a lot of wit to the role in between the rough serious moments in the story. It's not that he's breaking new ground in a performance here, but Arkin delivers a good supportive energy in a nail-biting true story. However, personally, I feel there were better performances this year than this one.
It's not that he is bad or anything, but typically when you see Alan Arkin in a film, it's usually the same persona just with subtle changes. Nothing on the same level as Philip Seymour Hoffman's turn in The Master. Still, Lester Siegel was one of my favorite characters in the film and is given some of the best lines of dialogue. Also, the involvement of his character is very essential to the progression of the overall plan in the film.
Argo is without a doubt my pick for Best Picture this year, but this nominee for Best Supporting is not. Arkin already had his day in the spotlight with Little Miss Sunshine. I think it's someone else's turn to be rewarded for their achievements this year. That being said, I love Alan Arkin as an actor and hope he continues to surprise us with more great roles for years to come. Oh and one more thing… Argo f#$% yourself! Best line ever!
Robert De Niro, Silver Linings Playbook
By Jeremy Thomas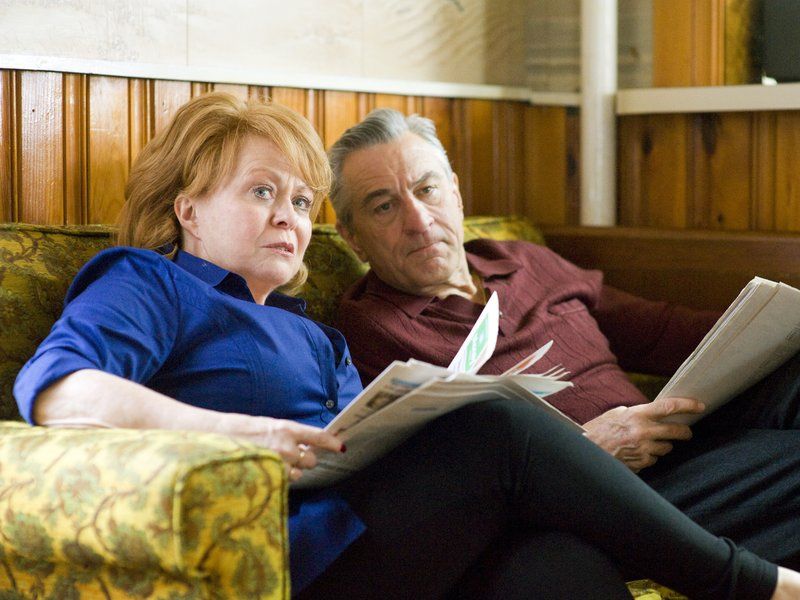 Previous Nominations: 6- Cape Fear, Awakenings, Raging Bull (Won), The Deer Hunter, Taxi Driver, The Godfather Part II(Won)
The momentum in the Supporting Actor race has, unlike the other acting awards, been all over the place. Philip Seymour Hoffman had the lead for a while for his work in The Master until Christophe Waltz took the lead away due to his Golden Globe win for Django Unchained. Then Tommy Lee Jones racked up some wins for Lincoln and momentum was swinging his way. The increasing pace with which Argo has been moving toward the finish line would suggest that Alan Arkin's chances are not at all bad (Oscar does love its wins by proxy). Throughout it all however, Robert De Niro has been consistently in the mix. It seems strange when you consider that De Niro has not won an Oscar in over thirty years at this point, but I would not at all be surprised to see him break that dry spell come Sunday.
To be honest regarding that winless period though, De Niro went through a rather unfortunate period of his career for at least the last couple of decades. Films like Analyze This, The Adventures of Rocky and Bullwinkle, Godsend, Hide and Seek and Righteous Kill underscore how bad of a period the late '90s and early 00s were for the man. In Silver Linings Playbook though, we see a rejuvenated De Niro that reminds us exactly why he's one of the all-time great actors. His turn as the football-gambling, superstitious Pat is more energetic and inspired than we've seen from him in a long time and he rises to the equally-fantastic work of Jennifer Lawrence, Bradley Cooper and Jacki Weaver as he delivers both humor and heart in the role. Make no mistake; a De Niro win is not particularly unlikely this year and it would be a deserved on.
Phillip Seymour Hoffman, The Master
By Jeremy Wilson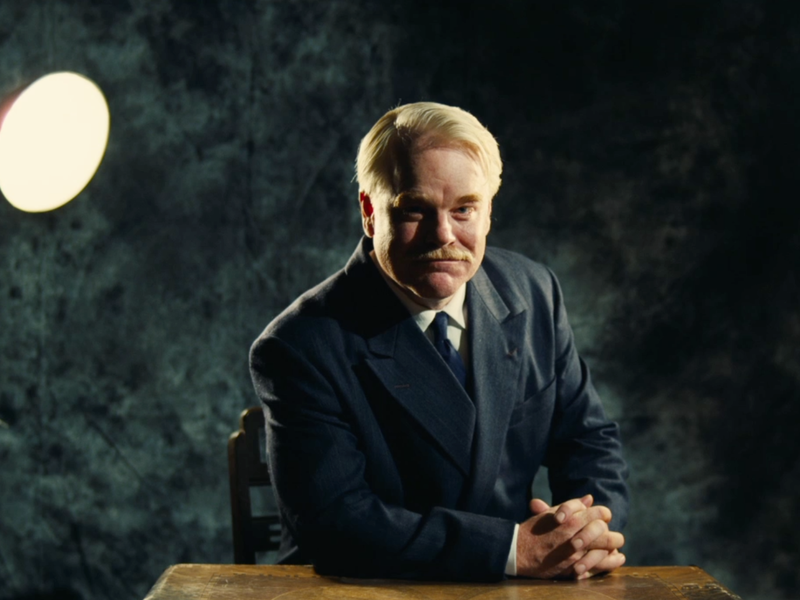 Previous Nominations: 3- Doubt, Charlie Wilson's War, Capote (Won)
One of the best and most respected actors in the industry, Philip Seymour Hoffman's nomination for his work in The Master should surprise no one. Paul Thomas Anderson films are often career-defining roles for performers and have garnered a slew of honors for his actors including six Oscar nominations (three for The Master alone). Hoffman's return to the Anderson oeuvre (he's been in every one of the director's films except There Will Be Blood) is a true tour de force. Playing off Joaquin Phoenix's volcanic and deformed Freddie Quell and Amy Adams' Lady MacBeth-tinged Peggy Dodd, Hoffman's Lancaster Dodd is master, father, intellectual charlatan of this dense, challenging tale. Unlike his first Oscar-nominated performance (for which he won) as real-life figure Truman Capote in Capote, Hoffman's portrayal in The Master is more his own creation. While it may have started and be somehwat based on Scientology founder L. Ron Hubbard, the film isn't a non-fiction exposé; it instead goes in different directions, possesses various influences and sources, and ultimately is a character study more interested in its post-war setting than in any religion/cult/science fiction-based lifestyle.
Hoffman gives what is essentially the only real lead performance among the supporting nominees (one could definitely argue Christoph Waltz does the same), but is wedged in this category so as not to go head-to-head with co-star Phoenix. With both men and Amy Adams receiving nominations, it's a shame that the love shown by the actors branch isn't shared by the rest of the Academy. That lack of love for the film and writer-director Anderson, as well as the film's challenging and ambiguous material, makes it difficult to see any of The Master's stars walking away with gold on Oscar night. However, that shouldn't diminish the power of their performances or the film's place among 2012's elite. In a category featuring five former winners and no runaway frontrunner, I would contend the one nominee whose film failed to get a Best Picture nod – Hoffman – gave the best and most deserving performance.
Tommy Lee Jones, Lincoln
By Michael Weyer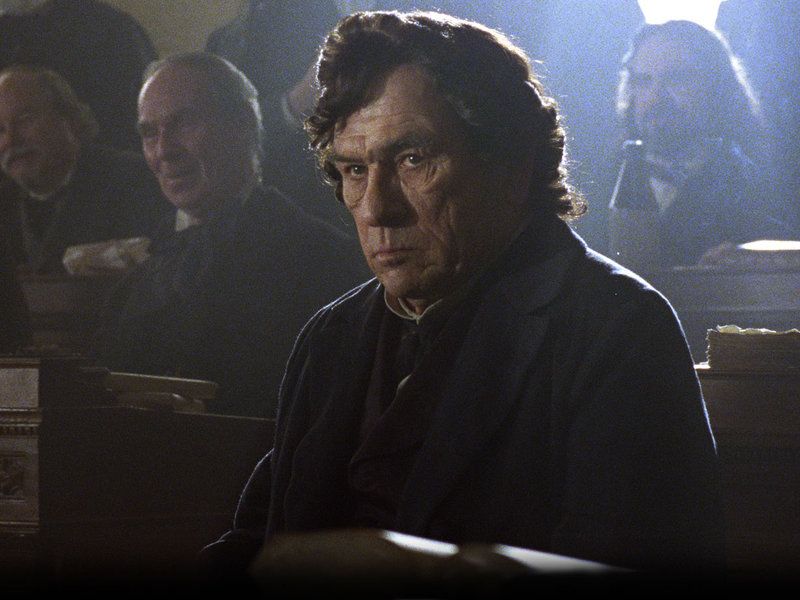 Previous Nominations: 3- In The Valley Of Elah, The Fugitive (Won), JFK
Since winning his first Oscar for The Fugitive in 1994, Tommy Lee Jones has made a career of playing hard-nosed and intimidating figures. Here, he uses that to full effect to play Thaddeus Stevens, a radical Republican obsessed with ending slavery by any means. Jones is in his element firing off brilliantly worded insults against his opponents in open Congress and using his weight to batter men into submission. A highlight is the scene where he simply sits behind a desk to terrify a young Congressman into voting on the amendment, icy with each snapped syllable. The brilliant irony is that it's Stevens who's all for the dictatorial ways the Democrats believe Lincoln will use; while Lincoln wants peace with the South, Stevens is ready to have every slave-owner tried in public and sentenced to labor for the newly freed blacks, ideas Lincoln knows will serve no good in healing the country. Their clashes make for fine drama as Stevens truly believes in equality for blacks but doesn't quite see how he takes it too far until his final speech where he points out how "equality of man" can't be as measured as you'd think. Thanks to Jones' amazing work, Stevens rises above a mere cliché and instead a troubled but well-meaning figure who shows how even those who wanted the same thing as Lincoln could cause trouble and while earning laughs, also turns in one of his best roles in ages worthy of adding another statue to his accolades.
Christoph Waltz, Django Unchained
By Shawn S. Lealos
Previous Nominations: 1- Inglourious Basterds (Won)
It seemed like Christoph Waltz came from out of nowhere when he captured the Oscar for Best Supporting Actor for Quentin Tarantino's last film, Inglourious Basterds. Since then, he has been in a few films in different genres, and was the best thing about most of them. Now, he is back with Tarantino again in Django Unchained, and is nominated for his acting once again. Is this enough to win the award for Waltz?
I'm sure the safe bet here is to go with Philip Seymour Hoffman for The Master, but that is what I thought at the Golden Globes as well. Despite that, Waltz won the award and that made me very happy. I liked The Master and thought Hoffman was great, but I loved Django Unchained. While I wish that Leonardo DiCaprio could have received the nomination, Waltz is a great choice as well. He was funny and tragic at the same time in the movie and his character arc was perfectly portrayed, taking him from a man who simply killed for a living to a man with compassion who fought for a cause.
Christoph Waltz is no longer a surprise unknown. This time when he wins, everyone will know who he is. And the man deserves it now even more than he did for Inglourious Basterds.
And The Oscar will (Presumably) go to: Tommy Lee Jones, Lincoln
Potential Spoiler: Christoph Waltz, Django Unchained
Best Supporting Actress
Amy Adams, The Master
By Chad Webb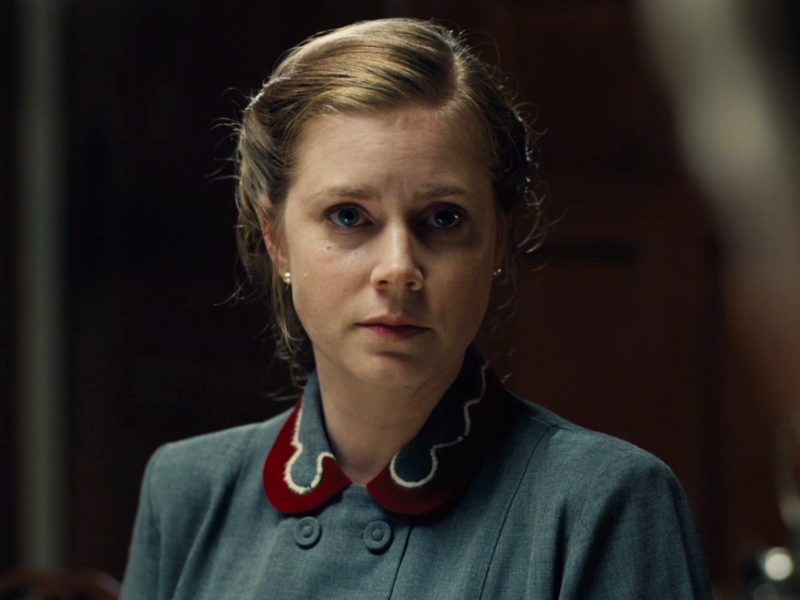 Previous Nominations: 3- The Fighter, Doubt, Junebug
Amy Adams' talent has never been in question. When she got the world's attention with Junebug, she established herself as a rising star. She would go on to play numerous female characters that were innocent, happy, and exuberant. In recent years she has continued to display her versatility (The Fighter, Doubt), but The Master's Peggy Dodd is a 180 from her regular personas. Paul Thomas Anderson's latest masterpiece seems to have lost quite a bit of steam as Oscar Sunday approaches, but the glorious acting did receive recognition in three of the major categories. Amidst two titans like Joaquin Phoenix and Philip Seymour Hoffman, Adams holds her own with little trouble in a profound, unsettling, and increasingly complex performance of the wife of Lancaster Dodd, leader of The Cause. Adams conveys a level of intensity that she was not able to fully run with in previous efforts. Many scenes, such as her masturbating her husband, are difficult to shake. She delivers her dialogue with astuteness and persuasiveness. At 38 years of age she has garnered four Academy Award nominations. Adams is always a force to be reckoned with when she throws her hat into the ring, and her unforgettable depiction in The Master is further proof that a statue will come her way one day. Like Naomi Watts, the competition is fierce this year, making it less likely that she'll be victorious, but she has earned her spot as one of America's top actresses.
Sally Field, Lincoln
By Michael Weyer
Previous Nominations: 2- Places In The Heart (Won), Norma Rae (Won)
It's been a while since Sally Field has been in a major movie, due to her Emmy-winning work on the TV series Brothers & Sisters. Thus, it's been easy to forget just how amazing the two-time Oscar winner is when she gets a meaty role and Mary Todd Lincoln is one of her best. The woman is clearly still rocked by the loss of her son and terrified of losing another, thus urging her husband to take any deal to end the war early or it'll be hell to pay. Field imbues her character with great drive to equal her husband and a biting tongue, as shown when she coldly snaps at Thaddeus Stevens over how people expected the Lincolns to be hicks but she's done her best to make the White House shine as it deserves. Yet she truly loves her husband, urging him on with his decisions and to use the public goodwill in his favor, pointing out the greatness everyone but Lincoln sees in himself and only he can lead America out of this nightmare. In every scene, Field eats the camera alive, her eyes and face doing far more than her dialogue to show a feisty First Lady who more than balances her husband in work and home. Field is already two-for-two when it comes to the Oscars; for one of the finest performances of an already great career, she just might manage the hat trick.
Anne Hathaway, Les Miserables
By Jeremy Wilson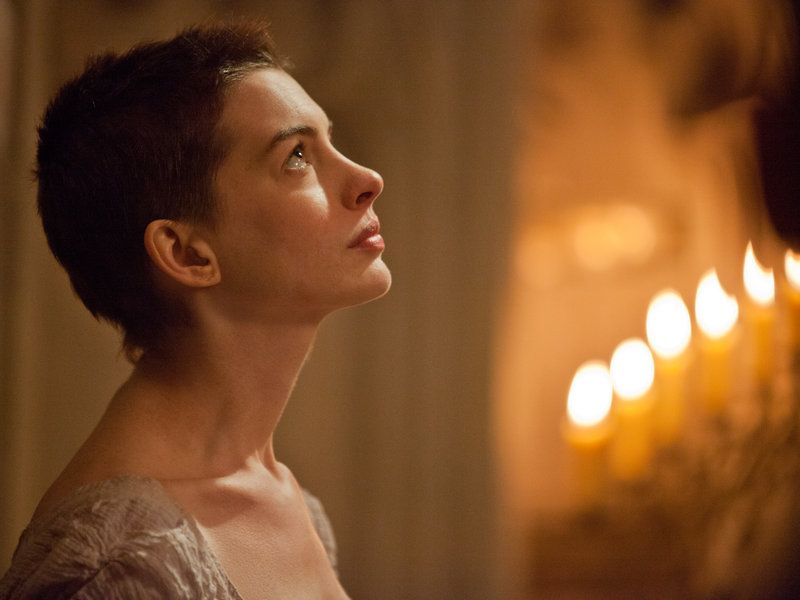 Previous Nominations: 1- Rachel Getting Married
Whatever you think of Tom Hooper's Les Miserables, very few would argue that Anne Hathaway's supporting turn as Fantine – along with her show-stopping number "I Dreamed a Dream" – wasn't one of the standout aspects of the Oscar-nominated musical. As the factory worker-turned-prostitute Fantine, Hathaway is put through the ringer like no other character in Les Mis. Fortunately for her, what could have backfired spectacularly, has instead provided her with the role of a lifetime and elevated her into the conversation as one of the most likable, bankable and talented actresses of her generation. She's come a long way from The Princess Diaries.
"I Dreamed a Dream" is one of the most iconic numbers in musical theater – a daunting assignment for any actress, especially one known not to come from a musical background. Only adding to the degree of difficulty was Hooper's choice to have his cast sing live on set, instead of recording the numbers in a studio and dubbing it in later (which is done in the vast majority of Hollywood musicals). While the risky technique exposed a number of the big name cast, it allowed Hathaway to dispose with the pretense that she could "out-sing" some of the more well known versions. She instead stripped the song down to its emotional core, using her more reserved but still beautiful voice to drive home the character's pain and heartbreak.
In the process, Hathaway made the film's signature solo number her own and bulldozed her way to early frontrunner status this awards season. One of Hollywood's most popular and appealing actresses, Hathaway has – much like Lead Actress favorite Jennifer Lawrence – had a 2012 to remember, balancing her notable supporting turn as Catwoman in the mega-successful The Dark Knight Rises with her much less glamorous and risky supporting turn in Hollywood's first real adaptation of the musical Les Miserables. That risk will almost assuredly payoff with Hathaway's first Academy Award.
Helen Hunt, The Sessions
By Jeremy Thomas
Previous Nominations: 1; As Good As It Gets (Won)
There is a saying among the more cynical filmgoers out there: if you're a woman and you want an Academy Award, then strip down and show off the goods in an artsy picture. And to be certain, Helen Hunt does exactly that in The Sessions, spending the majority of her time sans clothes. But it isn't the physical nakedness that has earned Hunt her wide acclaim and vast amount of award nominations this year; it is her emotional vulnerability and her ability to connect with a deceptively tricky role. As Cheryl Cohen-Green, the sex surrogate for John Hawkes' polio-stricken poet Mark O'Brien, Hunt is magnetic and captivating here. She portrays the real Cohen-Green's documented ability to handle O'Brien's situation with a nurturing care without feeling the need to baby him; it would have been a matter of a couple wrong beats here and there to have crossed that line but she never falters. Hunt's Cheryl is frank but caring and as the film progresses, she maintains a remarkable chemistry with Hawkes that comes out in both their interactions and in Cheryl's growing affection.
However, Hunt also knows the tone of the film that she is in. When you're doing a role that some might pejoratively consider "Oscar bait," there is a tendency to overdramatize things because big and flashy gets attention and sometimes wins the race. Hunt is a more intelligent actress than that though and she fits her performance seamlessly into the tone that writer-director Ben Lewin establishes. One of my favorite moments is late in the film when Cheryl leaves one of her sessions with Mark and has an emotional breakdown in her car. Hunt doesn't "Act with a capital A" in this moment; she very honestly and realistically emotes and that makes it much more affecting than it would have been if she had gone over the top at all. It is an impressive portrayal and she would be my personal choice for the winner if not for Miss Hathaway and her film-stealing work.
Jacki Weaver, Silver Linings Playbook
By Mike Gorman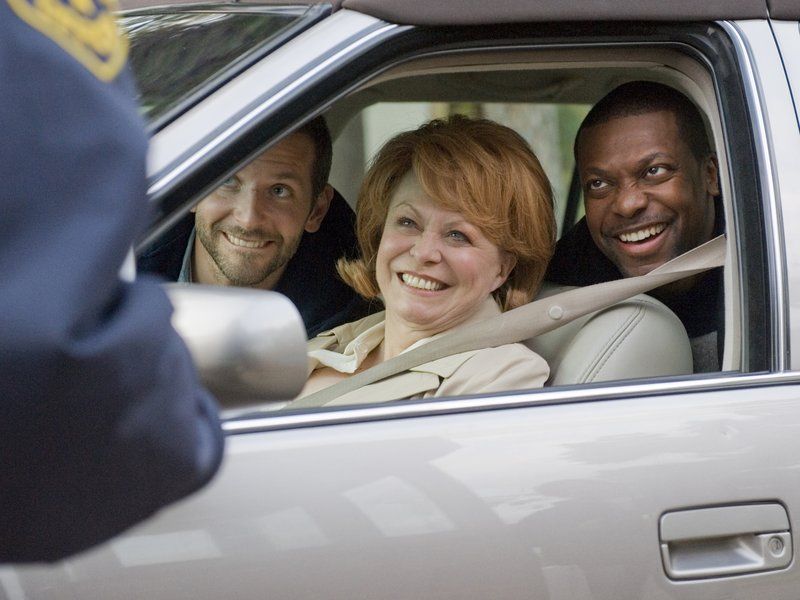 Previous Nominations: 1- Animal Kingdom
This is not the first time that Jacki Weaver has been nominated for a Best Supporting Actress Oscar if you remember her 2010 nomination for Animal Kingdom. In that case her nomination took some people by surprise and it seems to have done the same again this year with Silver Linings Playbook. Upon seeing her performance in the film however, there should be no doubt that she is deserving.
Weaver plays Dolores, the bastion of sanity a midst a family that is basically crumbling under the weight of mental illness, both diagnosed and evident. She takes responsibility for the behaviors of her son Pat upon his release from the hospital and also shoulders the burdens of her husband's obsessive behaviors. The part requires the ability to exude a calm power, like a tree withstanding a hurricane, and Weaver is able to pull it off. She stands toe to toe with Robert De Niro in many scenes; holding her own but not at all in an a flashy or explosive manner. Weaver's performance is quintessentially a supporting role in its truest sense. Dolores provides the stability needed by the lives spinning out of control around her, injecting her wisdom and love where needed but never dominating the spotlight.
I am not certain that her performance has the flash and resonance needed to capture the minds of the academy but I do indeed believe that she has earned this spot on the ballot. If Jacki Weaver walks away with gold on Sunday night, I will not be disappointed in the least.
And the Oscar will (presumably) go to: Anne Hathaway, Les Miserables
Potential Spoiler: Sally Field, Lincoln.. Although Hathaway looks to be a solid lock,
And with that, this first column is complete. Come back tomorrow and we'll go over all the leading Actor and Actress nominees. See you then.

NULL