411's 2013 Post-Oscar Roundtable
February 27, 2013 | Posted by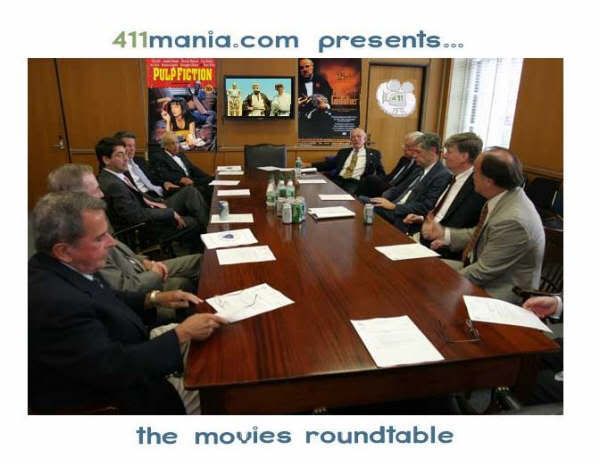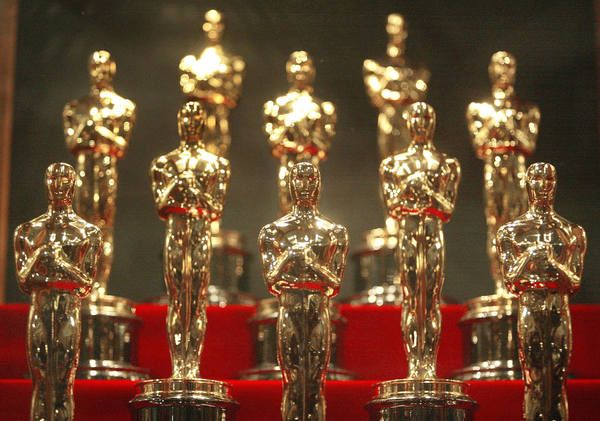 The Post-Oscar Edition
Below are some quick Oscar results just in case:
Totals By Film:
Life of Pi: 4
Argo: 3
Les Misérables: 3
Django Unchained: 2
Lincoln: 2
Skyfall: 2
Amour: 1
Anna Karenina: 1
Brave: 1
Curfew: 1
Inocente: 1
Paperman: 1
Searching for Sugar Man: 1
Silver Linings Playbook: 1
Zero Dark Thirty: 1

Award for Best Supporting Actor: Christoph Waltz – Django Unchained
Award for Best Animated Short: Paperman
Award for Best Animated Feature: Brave
Award for Best Cinematography: Life of Pi
Award for Best Visual Effects: Life of Pi
Award for Best Costume Design: Anna Karenina
Award for Best Makeup and Hairstyling: Les Misérables
Award for Best Live Action Short: Curfew
Award for Best Documentary Short: Inocente
Award for Best Documentary Feature: Searching for Sugar Man
Award for Best Foreign Language Film: Amour
Award for Best Sound Editing: Les Misérables
Award for Best Sound Mixing: Zero Dark Thirty and Skyfall (Tie)
Award for Best Supporting Actress: Anne Hathaway – Les Misérables
Award for Best Editing: Argo
Award for Best Production Design: Lincoln
Award for Best Score: Mychael Danna – Life of Pi
Award for Best Song: Adele, "Skyfall" – Skyfall
Award for Best Adapted Screenplay: Chris Terrio – Argo
Award for Best Original Screenplay: Quentin Tarantino – Django Unchained
Award for Best Direction: Ang Lee, Life of Pi
Award for Best Best Actress: Jennifer Lawrence – Silver Linings Playbook
Award for Best Best Actor: Daniel Day-Lewis – Lincoln
Award for Best Best Picture: Argo
As for who came out on top with number of correct predictions from the 411mania staff, here are those results:
Ben Piper: 20 points
Chad Webb and Jeremy Thomas: 19 points
Jeremy Wilson: 18 points
Tony Farinella, Michael Weyer, & John Dotson: 14 points
Bryan Kristopowitz: 12 points
Leonard Hayhurst: 11 points
Here are the Post-Oscar Roundtable participants:
Bryan Kristopowitz
Chad Webb
Michael Weyer
Jeremy Wilson
Ben Piper
Leonard Hayhurst
Steve Gustafson
Your Opinion of Seth MacFarlane as Host
Webb: He was ok, nothing special. Every year the Oscars come around I find it hilarious how the media are so obsessively over-critical about the ceremony. The issue now seems to be that MacFarlane was misogynistic, homophobic, and racist. Look, I'm not avid fan of his or anything, but are we familiar with his comedy? This is what he does. That was no secret. Some of his jokes were in bad taste, some fell flat, and others were amusing. I don't think it's anything to get crazy upset about. Plus, few (if any) of these jokes were new. That doesn't make it right, but Chris Brown/Rihanna, Jewish Hollywood humor? We've heard a lot of the stuff before. To a degree, people make valid points, but there is also some over-sensitiveness and exaggerations going on here. I firmly believe that some people watch the Oscars simply because they enjoy bashing every aspect of it.
There are also people who will just never be satisfied. I mean, look at the facts. The Academy is always criticized for being self-aware and pretentious, so viewers don't want to see a stuffy, arrogant telecast. But as this recent one proves, viewers also don't want to see a telecast that pushes the envelope too much or is extremely edgy. But as last year's ceremony affirms, we also don't want the host to play it too safe either. What in the blue hell do people want then!? To find that specific groove that pleases everyone? That is unrealistic. Someone please direct me to that Oscar ceremony that was absolutely perfect and unanimously praised. Now everyone is calling for Tina fey & Amy Poehler, when two years ago we all begged Crystal to return. I like Fey & Poehler as much as the next guy, but give it a rest. They're funny and affable, but not masters of the universe.
The boob number will be remembered (for better or worse), but I have to say, every Oscar ceremony has musical numbers, and while some might be fun in the moment, they are rarely worth remembering. This has become an expected part of the night. Every host must sing, dance, and be musical. Why? This ceremony was very long and we really don't need to see a bunch of mediocre musical segments (especially with MacFarlane), save for the nominees for Best Song performing.
MacFarlane was average at best. He contributed a few funny moments, like the Meryl Streep line, Flight with puppets, and the Flying Nun, but he did nothing super spectacular in my opinion. As for the boob song, it was amusing, but that's it. Was it sexist, offensive? Maybe, but these actresses did do those scenes. I read a comment on a different site that talked about how the act itself wasn't considered offensive, but a joke about it is? The performers showing their boobs is fine, but don't you dare make a joke about it. I don't know what celebrity complained about what, but to perform a nudity scene and subsequently get mad because a joke is made about it just because you put on a fancy dress doesn't entirely make sense to me. It's acting. Call me crazy, but I watch the Oscars to see who wins and to listen to speeches. Who should host next year? Who cares? I would be ok if they just didn't have one.
Leonard Hayhurst: Seth McFarlane built a lot of good will with me through the entertainingly outside the box opening segment. It dissipated throughout the night. McFarlane was hired to be hip and controversial and I think he tried too hard to fit that mold. His most annoying trait was knowing certain jokes would be booed and trying to cushion the blow with scripted lines that he tried to play off as ad-libs. He certainly knew the John Wilkes Booth gag would get soundly booed, so he had the 'too soon' line ready to go. You do that every once in a while and it's funny. You do it every single time by saying things like "that's why it's live folks" or "really, you want to do this one, I thought we cut it, alright" becomes repetitive and reveals you've scripted these moments.It probably also says you need to rethink your game plan. I'll be generous and give him a C+ because Flight done in sock puppets and the Sally Field segment were absolute gold.
Michael Weyer: He had moments like when he talked about Meryl Streep with "this woman needs no introduction" and then walked off. I've been waiting YEARS for that joke. But otherwise, he just seemed out of his element, most jokes going flat with the audience and if anything, more tame than I expected. I'm not going to rake him as the worst host ever as others have but not likely he'll be coming back. Granted, a thankless job with all the musical stuff and a few zingers here and there but just not the fun hosting we'd expected.
Jeremy Wilson: Not good. I won't go so far as to say he's the worst host ever or it's the worst show in history, but it didn't come close to being good enough. The opening 15-20 minutes were painful and incredibly self-serving with an inexplicable bit involving William Shatner as Captain Kirk that just went on and on and on. The song about boobs was awkward, boring and unfunny…all things that weren't supposed to be in the mix with MacFarlane at the helm. It's also incredibly crass for something like the Oscars and you could tell it just totally bombed in the auditorium. Plus, that thing went on forever. We also got the requisite gay, nazi and boob jokes which I guess comes with the territory when you've got MacFarlane hosting. MacFarlane looked nervous and didn't show anywhere close to the level of gravitas I'm sure the Academy and producers were expecting.
There's also something that needs to be said, and while it might not make me super popular here among 411mania's commenters, I still think it should be said on behalf of the women in our lives, whether they're family, friends or significant others. MacFarlane pushes the envelope with his humor, whether it is in Family Guy or Ted and he takes aim at lots of different groups. However, I thought the repeated "jokes" aimed at women last night were beyond merely tasteless. I agree with a number of women who watched the Oscars and felt it bordered on all-out misogyny.
Hollywood is a boy's club, through and through. Men run the studios. Men direct the films. Men star in the majority of films. And so when – on a night meant to honor and hold up the abundance of talent the industry has to offer, including women – we have a song calling out all the actresses who have done nude scenes for no real comedic reason (other than some self-serving gag indicating MacFarlane's "mistakes" while hosting), I and others have a problem. Whether to do a nude scene in a movie is a decision that many don't take lightly and is one they fear and know will end up as the target of frat boy drooling on the Internet. What they probably don't expect is to be targeted as a sex object and called out for showing their tits at the biggest, most glamorous night their industry has to offer.
I'm not saying boobs or nudity can't be used for comedic fodder. I'm saying MacFarlane's bit wasn't funny, went on way too long and basically name-checked a number of women in the audience who may not have been thrilled at being reduced to their breasts. MacFarlane also went on to reduce Jessica Chastain's character in Zero Dark Thirty to that of "a nag," "joked" about women faking the flu to lose weight, and brought up the oh-so-edgy line that there's no need to try to understand what Salma Hayek says because she's so hot. MacFarlane also took shots at Jews (cutting non-Jews out of Hollywood…how "edgy"), Gays (Seth is definitely not part of the Los Angeles Gay Men's Choir, eewww yuck!) and Blacks (mixing up Denzel Washington and Eddie Murphy), but it was his shots at women – highlighted by that interminable "We Saw Your Boobs" song – that felt really lazy, dumb and hurtful.
If you are a young woman trying to make it in Hollywood, you now not only have to deal with casting couches, numerous Mr. Skin-type websites and the never-ending attention those kinds of nude scenes receive before a movie even gets released. You now have to worry that, on the industry's biggest night, your breasts – instead of your work – will be what people walk away remembering (just ask Anne Hathaway and her nipples). If you are a young woman not in Hollywood, you get the chance to see women you may like and respect forced to sit, grin and bear as they are reduced to being sex objects and all the same stereotypes women combat on a daily basis. On a night that was highlighted by women in many ways – Brave, Jennifer Lawrence, Anne Hathaway, Shirley Bassey, Barbara Streisand, Adele, Michelle Obama, etc… – MacFarlane's shtick felt simultaneously out of place and yet the creepy affirmation that men still really do run Hollywood.
I honestly don't think it was much of an improvement from the past two years and I definitely think the Academy have got to get an experienced stand up or emcee in there next year. I don't know if the HFPA has Tina Fey and Amy Poehler locked away in a vault somewhere so that they can only do next year's Globes, but if I were the Academy I'd be on the phone with both their reps TODAY.
Also, it'd be really nice if the Academy stopped making fun of how long their show is and – you know – actually do something about it.
Gustafson: Before Sunday night I wasn't a Seth MacFarlane fan personally. But I don't watch the Oscar ceremony as a critic, I watch it to be entertained. Was I entertained? Absolutely. Outside a few minor issues, I thought Mr. MacFarlane did a great job of hosting. Let me make it clear, just because a group of actors and actresses put on some nice clothes, doesn't make them classy. This is Hollywood we're talking about. I don't put it on a pedestal. He was superb poking at the self-inflated bubble Tinsel Town thrives in. While we celebrate Hollywood's best, let's not forget the majority of films it turns out. For every Argo we have 20 That's My Boy. For those crying about 'I Saw Your Boobs', I can only hope you have the same righteous anger at the sexism, racism, and violence in Hollywood as you do at a light song-and-dance routine that was done in the context of a joke…from the future! Oh, the opening was too long for some? It's the Oscars! It's ONE NIGHT A YEAR! I have no problem with the length of the show or segments. Mr. MacFarlane balanced a good mix for both younger and older viewers; and both those demographics can give a little consideration to each other. He was a host that pretty accurately reflected the Hollywood we have today.
Oh, and I want to see the full version of Flight with sock puppets.
Bryan Kristopowitz: I think he did a great job. He was funny, warm, confident, and he was clearly having a good time. When the host is having a good time it helps make the show that much more fun. Some of MacFarlane's jokes didn't land well, but then he was "on" more than he was "off" so, all in all, I think MacFarlane's performance was outstanding, and I'd definitely have him host again.
Ben Piper: I'm not a fan of Seth MacFarlane. I can't stand his animated shows and I thought Ted was funny enough, but overrated. But I have to admit, I thought MacFarlane did an okay job. He made me laugh often enough to get a pass from me. Although his opening segment was way too long and at times pointless, (the soft shoe, the Channing Tatum and Charlize ballroom dance, etc.) I didn't think he was the worst host ever. (Franco still owns that indiscretion) Don't get me wrong, he never approached anything close to "great' by any means, (He sang about tits at the freakin'Oscars for Chissakes!) but after the borefests we've gotten recently? I'll give him a pass. Some online pundits were flat out calling for his head (Nikki Finke & Roger Ebert most predominantly, due to perceived misogyny, homophobia, & anti-Semitism, and they may very well be right) but I think he put forth a decent enough effort in what is essentially a thankless job. And let's be honest, after the last two lackluster years, let's be glad it was as halfway decent (if it were not long as freaking hell) as it turned out to be. (Which is to say that not all the jokes worked. The whole Nazi thing? QT thinking he's black? So on and so forth)
Plus, it offended Jeremy Wilson. (Kidding) After reading what he had to say on the subject, I can't offer up any kind of defense, because, let's face it, he is right on a good many points. I can't and won't fault him for bringing them up, as they are indeed his opinions, and in many cases, I do agree with him in many instances. (Although the sock puppet thing was kind of nifty. But that's just me)
But if he truly thought MacFarlane wasn't any better than Crystal last year, or Franco & Hathaway the year before? You've got to be f***ing kidding me.
Although I do support the idea of Fey and Poehler hosting next year.
Dotson: Call me crazy but I rather enjoyed Seth Mcfarlane as a host. Yes, he offended the Academy zeitgeist and sang about boobs but that is exactly what I was expecting. Plus, if the Academy is actually upset by his jokes, it's their own fault. They had to know what they were buying when he was hired.
Jeremy Thomas: I thought MacFarlane was a middle-of-the-road host. Some of his stuff hit, some of it didn't. I absolutely get why people were offended, but as some people have said, this is why the Oscars are a thankless job. If you go safe, then it's just another stale, boring award show. If you go risque, then you've guaranteed crossed the line and said some terrible things. Only Tina Fey and Amy Poehler have, of the last several years of awards hosts, toed that line well. MacFarlane couldn't win no matter what he did, so he decided to go what I like to call the "Ricky Gervais Method."
Did he offend? Yes, absolutely. But he also amused the target audience he was aiming to amuse. I don't think he was misogynistic, I think that he was risque. I've seen a lot of people making arguments for the misogynism, and I can understand some of them but I don't agree. The "Boobs" song was funny to me and to a lot of other people. Viewers, reporters, columnists and everyone (and anyone) else have been joking for years that winning an Oscar just involved an actress going naked in a serious film, so it's fair game for MacFarlane to make reference to it in my mind. Clearly the faked reaction shots from several women showed they were in on it, and the argument that they were in a lose-lose situation doesn't fly with me because no one has called out those named in the song who didn't get reaction shots, so you're not disrespecting them any more than it was disrespectful of Poehler to say being married to James Cameron is torture. Why is the Chris Brown/Rihanna joke funny when other awards hosts have done it but not when MacFarlane did? The Quvenzhané Wallis joke was harmless and a jab at Clooney, not Wallis. (Side note: Yes, the Onion calling her the C-bomb was over the line, I will agree.) I think that there is a bit of double-standard going on among some of the critics; I'm not saying that people shouldn't be offended, I'm just saying that the material was offensive to some and funny to others. He was always going to be a divisive host.
Now, that being said he was nowhere near perfect or even great. The Ted appearance was stupid and unnecessary, the opening segment droned on too long (though I liked Theron and Tatum's little dance) and I didn't like the Jaws music idea. Those were examples where MacFarlane became too self-indulgent. But all in all he was okay and certainly better than Billy Crystal last year, James Franco (I thought Hathaway was fine), David Letterman, the no-host 1989 show and hell, even Baldwin and Martin's gig in 2009.
Biggest Surprise of the Night
Webb: I'm not sure I would call Christoph Waltz winning a surprise because that possibility always existed. He did have some momentum. Ang Lee was a bigger surprise to me honestly, but then that wasn't too far off either. I think the tie for Sound Editing was a huge surprise. That hasn't happened since 1994 and it's not very common. Lincoln taking Production design was also a surprise. In a night when so many toss ups existed, there were still plenty of shockers.
Michael Weyer: I'm going to go with Ang Lee winning Best Director. Except for Piper, no one else at the roundtable picked him, most going with Spielberg as you'd think the Academy would honor "Lincoln" with something else huge. But Lee did a great job with his work and a fun speech so a worthwhile surprise for a veteran director.
Leonard Hayhurst: I was the only writer in the 411 Oscar's pool to not have Argo as best picture. I went with Lincoln. It didn't surprise me that Argo won, but that it overcome what I thought were insurmountable odds to do so. For a movie to win best picture without a best director nomination and only taking two other awards is pretty unprecedented. It shows that a movie truly is greater than the sum of its parts. Also, that the academy maybe is getting more with the times and didn't go with the safe and stodgy choice of Lincoln as it would have in years past. I didn't see every film that came out in 2012, but Argo was my pick for best and I'm glad it won.
Jeremy Wilson: Believe it or not, once we got past the MacFarlane start to the evening, the musical numbers pretty much saved the show. I will not forgive what the producers did to the "Bond Tribute" they had touted for weeks – it was terrible and I've seen better amateur YouTube videos that paid better homage to movies and franchise than what they did. They frankly shouldn't have leaked or touted that they would have all the living Bonds on one stage if they couldn't deliver…and it's rather obvious they couldn't. However, their collective bacon was saved by Shirley Bassey, who basically just walked out there, sang a 50-year-old song without footage or extra stuff behind her and tore the house down. She was awesome and her performance was fantastic, a surprisingly effective part of the show.
As far as Surprise Award of the night? I know many might be surprised with Ang Lee's win, but it's honestly not a big shock. That was really a 50/50 proposition and many experts were adamant he would win. No, I'd go with Lincoln winning Best Production Design over Anna Karenina. It's not that Lincoln's production design was bad or undeserving, but that movie had obvious weakness within the Academy, only winning this and Best Actor. Plus, the biggest reason for Anna Karenina's existence seemingly was its dazzling and innovate production design. I know there was a very mixed reaction to Anna Karenina both inside and outside the Academy, but I still thought they'd recognize what was clearly some exemplary production design.
Gustafson: Wow. Which one shall I choose? Jennifer Lawrence tripping on her way up to the podium? Skyfall and Zero Dark Thirty tie for Best Sound Editing? I know we knew about it but seeing Barbra Streisand sing publicly for the first time in 36 years was a shocker. Ang Lee winning Best Director was a surprise to me. Tommy Lee Jones smiling was a surprise! But if I have to pick one, I'll go with First Lady Michelle Obama presenting Best Picture remotely from the White House. A surprise and a pretty cool one at that.
Bryan Kristopowitz: I really didn't expect Christoph Waltz to win Best Supporting Actor. And I knew I should have picked Ang Lee for Best Director. I really thought that Silver Linings Playbook would get a little more recognition.
Ben Piper: My winning the staff pool. Seriously, I was -2 on the leaderboard heading into the last six categories. Big time comeback.
In all seriousness, I'd have to go with the doubleshot of Django winning. While Tarantino hadn't won since his breakout with Pulp Fiction and was overdue, his script was deemed "too controversial" due to all the N-words, and Waltz had won just three years previously and thus was perceived as a longshot.
Not as surprising? Ang Lee. In the course of my research leading up to the big night, damned near all the online pundits worth their salt were calling it.
Dotson: Ang Lee taking Best Director was a huge pleasant surprise. I figured the Academy was bowing down to Spielberg as the frontrunner with Lincoln having the most nominations. I really wanted Ang Lee to win though and the award recognition was great to see.
Jeremy Thomas: My predictions completely and utterly falling apart in the final six awards! Seriously though, I think that Django Unchained's Best Original Screenplay win was a shocker for me. I honestly thought that the controversy would kill it, at least in the Screenplay area because that's what everyone was calling out. I never would have called that, especially considering how left in the cold Zero Dark Thirty was because of its controversy.
Best Overall Moment of the Night
Webb: If you ask me, the speeches are always the highlight of the Academy Awards. Daniel Day-Lewis was funny, while Anne Hatheway, Ben Affleck, and Adele were quite touching to hear. Quentin Tarantino's was solid. He didn't care about the music; good for him. Jennifer Lawrence was cool after her stumble, which the media pounced on. Women will trip. Let's move on. 


Leonard Hayhurst: Unscripted moments are always the best on live television, so McFarlane was right in that regard. The humility and class Jennifer Lawrence showed after tripping on her way to the stage to accept the best actress trophy and in the speech Ben Affleck gave as a producer of Argo were the elements that make the Oscars great viewing and helps the average viewer to relate to such major stars.
Michael Weyer: The actress wins. As a long-time Hathaway fan, happy to finally see her with an Oscar and well-earned for her role as well. I was so afraid Riva would get Best Actress simply for being old but overjoyed to see Lawrence with the trophy she deserved and a classic bit of her falling to the stage en route to a fun speech. Both more than deserved these prizes and great seeing young Hollywood recognized for talent. Close second is Shirley Bassey blowing the roof off with "Goldfinger."
Jeremy Wilson: Other than Shirley Bassey's rendition of "Goldfinger," I have little ones. Daniel Day-Lewis' acceptance speech. Jennifer Lawrence tripping and the resulting GIFs from her Oscar adventure (she's obsessed with food). QT being played off with the music from Gone with the Wind, not caring and talking over it. And of course, Shirley Bassey bringing the house down at age 76. Bassey, Adele, Streisand and Norah Jones all ranged from good to great.
In fact, I thought the tribute to Oscar-winning musicals of the past decade – while self-serving (the producers of the Oscars were behind Chicago) – was pretty good. Jennifer Hudson and the cast of Les Mis in particular got deserving standing ovations (the latter even with Russell Crowe, who was thankfully part of an ensemble rendition of "One Day More"). The Les Mis stuff is even more galling since it reminds us of how fantastic that stage production actually can be and how mediocre Tom Hooper made it.
Gustafson: I really enjoyed the musical numbers with Shirley Bassey standing out. Ben Affleck's speech was sincere and touching. I was taken with Charlize Theron and Channing Tatum's little dance. Actually, Daniel Day-Lewis gets my best moment with his humble and funny acceptance speech for Best Actor. Am I alone in wondering how he would do hosting the show?
Bryan Kristopowitz: The opening segment was fun, as was the Mark Wahlberg/Ted bit (I'm still laughing at the "Theodore Shapiro" line). Shirley Bassey's performance of "Goldfinger" was a showstopper.
Ben Piper: Daniel Day-Lewis' acceptance speech. Ditto Jennifer Lawrence, QT & Waltz, for their awesome classiness individually. Ben Affleck's heartfelt emotions as he accepted his Oscar. Shirley Bassey belting out Goldfinger, and earning a standing O. Adele singing Skyfall.
Dotson: I would have to go with the use of the Jaws theme to play people off. It was totally disrespectful but the idea in theory I found pretty hilarious. Also, the Adele performance of Skyfall was another big highlight for me.
Jeremy Thomas: All of the musical numbers (particularly Adele and Shirley Bassey) and Jennifer Lawrence. Not just her win where she disarmingly brushed off her fall, but every moment of her, right down to her "YES!" fistpump in the opening number for not having shown her breasts on film yet.
Worst Overall Moment of the Night
Webb: Easily the Bond tribute. I agree that the presented video could have been created by any teenager at a computer, probably better. A handful of the presenters were given material that was not funny, like Rudd and McCarthy, but that is normal. If I had a least favorite Seth MacFarlane segment, it was the final one with Kristin Chenoweth. It felt unnecessary. We had seen all the awards. Just say "Good Night" and let us go to sleep. Also, what is wrong with Rene Zellweger? Can she not read?
Leonard Hayhurst: The James Bond tribute was garbage. There were no Bond babes, no villains, no henchmen and, worst of all, no James Bonds. I read rumors that every Bond actor had agreed to do the show, except Sean Connery. I hope that didn't derail plans. I say you get Ursula Andress and Honor Blackman to represent the Connery era if he wouldn't do it. I would have had Daniel Craig introduce Roger Moore. Have Moore introduce Bassey. Then have Bassey sing "Goldfinger" over the montage of clips. Then cut back to the stage with every person ever in a Bond movie you can get your hands on standing together.
Michael Weyer: Wow, so many. The Ted bad jokes on Jews, that Nazi bit introducing Plummer, playing off people with the Jaws theme, the unnecessary addition of Michelle Obama. Guess I'll put it to that Captain Kirk bit. Look, I adore William Shatner but this was just pretty painful and dragged too long to really hit you as a good bit and got the show off on a poor note.
Jeremy Wilson: The Boobs Song. In fact, just chalk up that entire unfunny, self-serving opening 15 minutes minus the humorous sock puppet remake of Flight. The non-Shirley Bassey parts of the James Bond tribute. Anne Hathaway's poor acceptance speech and the "Misfortunes of Fantine." Sigh.
Although now that I think about it, Paul Rudd and Melissa McCarthy dying a slow death for what felt like an eternity, while other winners (like the the visual effects winners) got cut off pretty quickly by the theme to Jaws. Especially considering all the stuff involving Rhythm & Hues going bankrupt, that was tacky and really, really unfair.
Finally, pretty much everything Kristin Chenoweth did from the pre-ceremony red carpet to the closing number, which came after Best Picture had gone to Argo. We all agree that's insane, right? Just the final self-serving note from producers and hosts in a night full of them. The Oscars are always self-serving but usually it comes from the nominees and winners. The night is about movies, performances, filmmakers, writers, craftsmen, etc…This felt like something new…and it was ugly.
Gustafson: I don't have much to complain about. How about Jennifer Aniston and Justin Theroux? I get that vibe she's settling with him to avoid being lonely. He strikes me as a social climbing leech. In Hollywood, I guess that's romantic.
Bryan Kristopowitz: The Paul Rudd-Melissa McCarthy back and forth was pretty bad. And I know she couldn't help it, but Kristen Stewart limping out to present an award with Harry Potter just looked weird. She probably should have come out with her crutches.
Ben Piper: McCarthy and Rudd, not to mention the cast of The Avengers crashing and burning. The lame result of the promised James Bond tribute (outside of Bassey, of course), and the fact that the producers of the show managed to shoehorn in Chicago (which they were a part of) into it. While the Les Mis cast and Jennifer Hudson fully brought it, Catherine Zeta-Jones lip synched badly.
And yes, as Wilson previously mentioned, the ominous Jaws theme playing off anyone that overstayed their welcome at the podium. (And notice that when Tarantino started to take too long, he got Gone With The Wind instead? He waved it off, and it was allowed and then he quickly finished.)
I bring this up due to the fact that the independent FX company that made Life Of Pi possible is now facing bankruptcy, despite the fact that they now have two Oscar wins (The previous one for Babe) to their credit. The reason? The Hollywood machine wants it done cheaper and faster. In other words, no, you can't have any profits, we like to keep that shit for ourselves.
When the winners for best visual effects started to talk about it publicly on the Oscar stage? Screw you, get off our stage, stay quiet, let's sweep it under the carpet.
In other words, things are about to get really ugly….
Dotson: The worst overall moment of the night was when Paul Rudd and Melissa Mccarthy presented for the animation categories. It was one of the most awkward attempts at humor the entire night. I'm not sure if it was from a lack of rehearsing or poor improvisation, but it was bad.
Jeremy Thomas: I'm going with McCarthy and Rudd. That was painfully awkward and I know it was supposed to be, but not in a funny way. Just a painful way.
Best and Worst Dressed
Webb: Best Dressed Women – Jessica Chastain and Stacy Keibler with Jennifer Garner and Salma Hayek as honorable mentions. Best Dressed Men – Samuel L. Jackson. That velvet suit was epic. Worst Dressed Women – Naomi Watts and Melissa McCarthy with Amy Adams as a dishonorable mention. Worst Dressed Men – Most of them just wear regular suits and ties, so by default I have to go with Quentin Tarantino who…looked like himself. He wears worse for interviews.
Leonard Hayhurst
I'm not a big Reese Witherspoon fan, but I thought she stood out in a good way from the pack in deep blue. A lot of people liked Jennifer Lawrence's dress, but I thought it was too poofy at the bottom. It was probably the reason she tripped. Jessica Chastain looked great. Charlize Theron's dress made her look properly statuesque, but I don't like the pixie haircut on her. Christoph Waltz was the only male of the Django Unchained cast in a traditional tuxedo and he by far looked the best. Leaving your tie undone doesn't make you look hip, Quentin Tarantino, it makes you look like a slob. The dresses worn by Barbara Streisand and Adele during their performances blended into the backgrounds and looked worse than they were. You want dresses that compliment the background, not match it. Also, does Kristin Stewart always look like she just downed a bottle of tequila and gave a hobo a blowjob?
Michael Weyer: Best: Charlize Theron, Halle Berry, Sandra Bullock, Jessica Chastain, Jennifer Garner.
Worst: Amy Adams, Melissa McCarthy, Jacki Weaver, Helena Bonham Carter.
Jeremy Wilson: Best Dressed: Stacy Keibler, Charlize Theron, Jennifer Lawrence, Jennifer Garner, Jessica Chastain, Helen Hunt, Salma Hayek, Reese Witherspoon. Worst Dressed: Melissa McCarthy, Nicole Kidman, Naomi Watts, Anne Hathaway, Amy Adams, Halle Berry, Kelly Rowland, Helena Bonham Carter.
Gustafson: Charlize Theron in Dior Haute Couture was stunning. Jamie Foxx's daughter, Corinne, turned some heads but I'm going with Kerry Washington in her Miu Miu! She was snubbed for a nomination but looked killer walking the red carpet. Worst has to go to Quvenzhané Wallis! I'm kidding! Anne Hathaway's dress wasn't the best so I'll give her the nod.
Bryan Kristopowitz: Best Dressed: Kerry Washington, Charlize Theron. Adele, Jennifer Lawrence. Worst Dressed: Jessica Chastain, Jennifer Aniston. Melissa McCarthy, Salma Hayek.
Ben Piper: Ugh, do I have to? Okay, fine. Best: Jennifer Lawrence, (Although she tripped over it), Charlize Theron, Reese Witherspoon, Jennifer Garner. Worst: Melissa McCarthy, Anne Hathaway, Helena Bonham Carter.
Dotson: Best – Jennifer Lawrence
Worst – Melissa McCarthy
Jeremy Thomas: Best: Charlize Theron, Jennifer Lawrence, Salma Hayek, Stacy Keibler
Worst: Melissa McCarthy, Helena Bonham Carter, Amy Adams
Thanks for checking out this year's 411 Oscar coverage! Make sure to join us next time!

NULL