411's Comic Reviews: Age of Ultron vs. Marvel Zombies #1, We Stand On Guard #1, More
July 2, 2015 | Posted by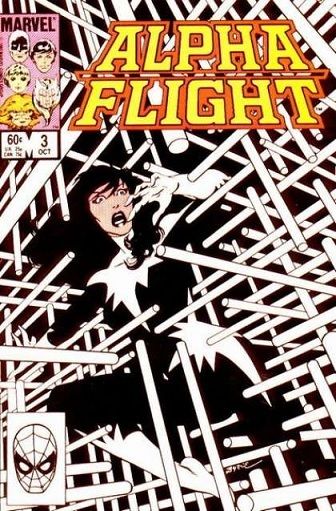 Hello and welcome to 411mania's weekly Comic Book Review Roundtable! Each week we'll beserving up a warm dish of reviews from Marvel, DC, and anything else that captures our interest. What did you pick up this week? Let us know in the comments. We're looking for reviewers! If you can write at least one review a week, consistently, email me at [email protected]! Join the team!
Fourth of July is right around the corner and Marvel's host, Lorraine Cink details some of the patriotic stories to come out of some recent titles:
As Superman has discovered, fighting for truth, justice and the people of Metropolis is a lot easier when you have super powers. With most of his abilities gone and his secret identity known to all, the Man of Steel has entered a shocking new chapter of his life that continues this week in ACTION COMICS #42. In this DC All Access clip, Jason speaks with Action Comics writer Greg Pak about where the story is going, and what we can expect from the newest woman in Superman's life.
Yesterday we talked about Looking at Marvel's "All-New, All-Different" Universe Announcement!
Now on with the show!
Age of Ultron vs. Marvel Zombies #1
Review by RobF
It's Robots vs. Zombies with a delightful Marvel twist. James Robinson and Steve Pugh present a fractured tale of monsters and machines in deadly combat with the fate of 2 territories hanging in the balance.
While the concept is ultimately entertaining the execution is suspect. The material is strong, but it doesn't come together to form a cohesive whole. Robinson spends the majority of the issue exploring the 2 factions, but the reader has a hard time rooting for one or the other. The issue opens up in the Deadlands, home of the zombified Marvel characters. We do get the Zombie/Robot skirmish that we have been waiting for, albeit a quick one. Pugh's artwork has the appropriate amount of gore and the action is fast and furious.
We move to Ultron's land. The flashback sequence, with art provided by Ron Garney and Matt Milla, provide some badly needed backstory. We meet Perfection's Hank Pym who's not the robotics master yet but is tasked to be this world's savior. And it's up to the original Human Torch, Wonder Man and the Vision to convince him he could be that man.
As mentioned, the artwork is appropriately macabre and gory. Zombies are inherently gross and hellish and Pugh captures that perfectly. In some cases having multiple artists can be an issue but here they complement each other well.
I am a big fan of James Robinson and I was excited to see he was the author of this crossover. While it is an enjoyable story the different parts don't flow as well as I would have liked. Irregardless I will be picking up the next issue.
Review by Edward Tripp
From Saga to Runaways, for over a decade Brian K. Vaughan has positioned himself as one of the top storytellers in recent memory. Vaughn builds stories to be told over many volumes that are emotional and gripping. With his latest release, We Stand On Guard, being no exception. Set almost 100 years in the future during a time in which the world has entered a state of constant war. After the White House is bombed by mysterious drones, Canada is seemingly blamed for the attack and carpet bombed by the US. Artist Steve Skroce and colorist Matt Hollingsworth deliver amazing visuals during this opening sequence with Vaughn right away showing the devastation of war.
From the aftermath of the US invasion of Canada comes our main protagonist, Amber. As a young girl she witnessed her family killed during the bombings and now grown up must survive life in the Canadian wilderness. We find out very little about her aside from the fact her brother, Tommy, was captured by the US a year prior to the book's present time. After reading this issue a couple times over I found it easier to feel for her as a character. In due time we should find out much more about her and the rest of the cast. As with most Vaughn stories the emotional hook is presented right off the bat and works well to lure the reader.
I feel this is a book that will quietly gain more steam in the coming months given the book's theme. While it would be easy to paint this book as another tale of an evil empire versus scrappy rebels, I'm not so sure it is that black and white. We truly don't know why or what has caused the world to enter all out warfare just yet. We Stand On Guard is a book that one must be committed for the long haul much like his current hit Saga. Combined with the excellent visuals by Skroce and Hollingsworth, Vaughn has once again created another tale that will take the reader on one hell of an emotional roller coaster.
Overall Rating: 9 out of 10, highly recommended
Good: great artwork, Vaughn's long-term storytelling, giant robots
Bad: this first issue can't quite escape the TV pilot feel
Steve here! That's all the time we have. Tell us what you're reading below and see you back here next week!