411's Comic Reviews: Batman/Teenage Mutant Ninja Turtles #1, Hyperion #1, More
March 31, 2016 | Posted by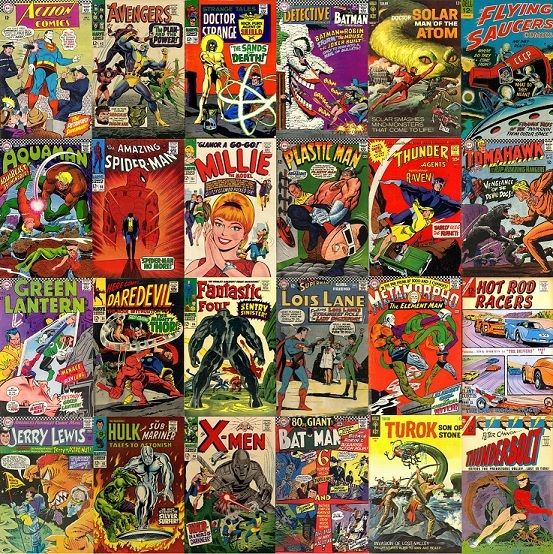 Hello and welcome to 411mania's weekly Comic Book Review Roundtable! Each week we'll be serving up a warm dish of reviews from Marvel, DC, and anything else that captures our interest. What did you pick up this week? Let us know in the comments.
Want to write a review? If you can write at least one review a week, consistently, email me at [email protected]!
I interviewed Action Lab's Jamal Igle about Actionverse, Molly Danger and more!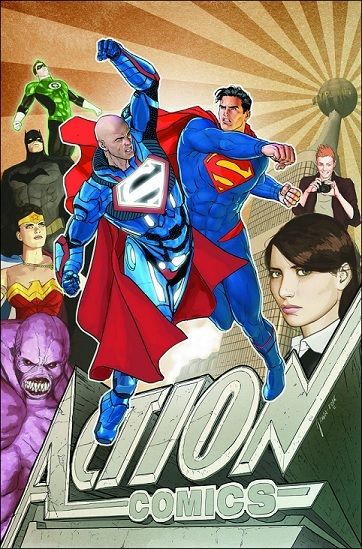 Yesterday we discussed DC Comics Rebirth
Now on with the show!
Hyperion #1
Review by RobF
Marc Milton has decided to take a break from the Squadron Supreme and Hyperion by riding the highways and byways of America in a big rig. Chuck Wendig and Nik Virella present Marvel's version of Superman on a soul searching journey with a girl named Doll. Chased by Carnies. That's right, Carnies.
Having read and loved Squadron Supreme I was expecting some symmetry between the two books. Sadly there is not (At least not initially). Whereas James Robinson's Hyperion is a strong merciless leader Chuck Wendig's Hyperion seems to be the exact opposite. There isn't much to go on because the focus of this issue is on a runaway named Doll and her pursuing family.
While we are on the subject of opponents was the Circus of Crime busy? These wanna-be's don't appear to be much of a challenge to Superman-like Hyperion. And why do his powers keep fluctuating? (If you are reading SS you may already know the answer, if not, oh well.) A recap page would have been a great help here.
Artist Nik Virella's artwork really stands out as something to be seen. His backgrounds and details in the small town setting really sets the ambiance of the story. The circus freaks have the appropriate amount of…..freakiness.
Hyperion #1 leaves many questions unanswered, but do we care enough to find them out? My answer is no. I didn't find this story or its characters interesting enough to continue. I get my Hyperion fix in Squadron.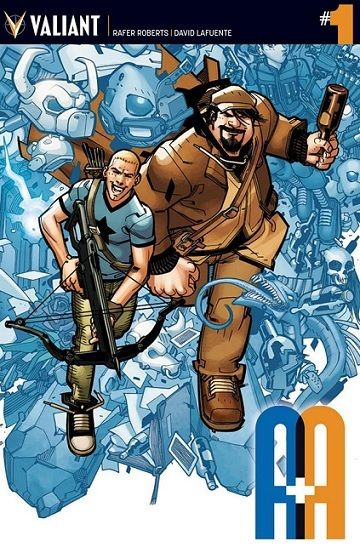 A&A: The Adventures of Archer & Armstrong #1
Review by Edward Tripp
It's been over a year and a half since the comic world last witnessed the exploits of Archer and Armstrong. Since then fans have clamored for the duo's return and this month Valiant answered that request with a new ongoing series by writer Rafer Roberts and artist David Lafuente. For those who don't know much about the pair this issue does a nice job in telling some of their back story. Armstrong is an immortal adventurer who has a pension for drinking and Archer is a young man who is high skilled in various forms of combat. Together they have battled all sorts of monsters, but this time they take on their biggest foe, the bottomless satchel of Armstrong.
A major highlight of the issue humor and irreverent nature of the duo. Archer is great at playing the straight man to Armstrong. During one of the fight scenes the duo is seen arguing about why Armstrong went into the bag. It's a scene that nicely sums up what reader should expect for the series. Aside from the humor, Roberts does a great job introducing the main characters in this first issue. For those not familiar with the series this helps the issue become a jumping on point for new readers.
Artistically, Lafuente gives the book a fun, cartoon feel similar to The Venture Bros. It's a style that works well with the series' tone. Brian Reber provides a great palette of color to complement Lafuente. I look forward to seeing what the team can do when the setting is more diverse.
It is a welcomed return for the pair of adventurers to the comic landscape. If early indications are correct the series will be one of the many hits for Valiant in 2016. Readers should keep an eye for the Easter eggs and sly references throughout the issue.
Archer and Armstrong are back.
Overall rating: 95 out of 100
Faith #3
Review by Edward Tripp
As the old saying goes "no good deed goes unpunished" and in Faith's case her good deed has brought an all-out assault on the Zipline offices. To save her co-workers she must ditch her secret identity as mild-mannered content writer Summer Smith and become Zephyr. This all plays out with great action and good sense of humor throughout the proceedings. Faith's inner monologue shines as she debates the use of one-liners and an explanation to how Zephyr suddenly appeared.
Jody Houser has done an amazing job balancing action and humor in these first three issues. Her use of pop culture references is a nice nod to real life franchises. This series has allowed Faith to become a major figure in the Valiant universe. During this year's C2E2 I had to chance to speak with many at Valiant about the character. They were very happy with the success and fan base the character has generated thus far. Faith is a character, outside her super abilities, that many of us can relate to.
It would be hard to not mention the work that artist Francis Portela and Marguerite Sauvage have provided for the series. Portela handles all the main artwork for the issue while Sauvage takes the duty of dream sequence art. The contrast in their styles works to provide unique artwork for each of their sequences. The main artwork is more in line with Valiant's style and the dream sequences are beautifully stylized.
Faith continues to soar and with one issue remaining it will be interesting to see how they close out her first series. For fans looking for an escape from the big two this is a great series to pick up.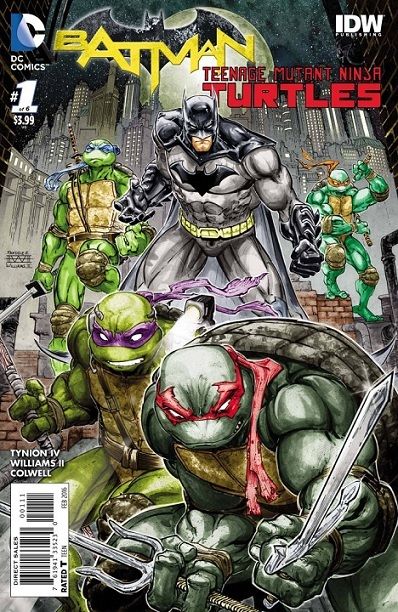 Batman/Teenage Mutant Ninja Turtles #1
Review by Jonathan Durden
Everybody loves a good crossover, right? I know I'm a little late in the game in reading the Batman and TMNT crossover mini-series, but I'm here now and ready to rave about it. At first I gave a little chuckle when I heard that DC and IDW were crossing the two properties for a spell. I wasn't sure about how it would work. The more I thought about it, however, the more it sounded amazing and full of possibilities. And I've been loving James Tynion's Batman & Robin Eternal run despite being behind by several issues (what can I say, it's a weekly serial and I'm reading a lot of comics!) so I figured I would give this a shot.
Man, oh man. I forgot how much I loved the Turtles. Since this is just the first issue of the mini we don't get to see a lot of banter between Batman and the Turtles but I can't think of a better setup for this book. I'm so excited to read the next issues. As great as the current Batman run is with the dynamic Snyder and Capullo, this is a nice change of pace and a ton of fun to read. I think I need to start reading the current TMNT comic now too. I grew up watching a lot of different superhero and fantasy movies and TV shows, and TMNT was not excluded from the group. I've missed these guys.
From the beginning monologue about the Powers Lab break-in to the explanation of why the Turtles wound up in Gotham City all the way to the ending with the Turtles' first encounter with the Bat, it was constantly engaging and fun. A sublime beginning issue to what will hopefully continue to be an equally engaging and exciting mini. There was a perfect split with the "screen time" Batman and the Turtles get and the dialogue is so true to all the characters. I look forward to every page of each new issue and recommend to anyone who loves Batman or the Ninja Turtles. But especially to people who love both. I think they would benefit most out of those groups. I give Batman/Teenage Mutant Ninja Turtles #1 and the wonderful efforts of James Tynion IV, Freddie E Williams II, and Jeremy Colwell a 9 out of 10.
Steve here! That's all the time we have. Tell us what you're reading below and see you back here next week!