411's Comic Reviews: Captain America #4, Batgirl #2, More
September 1, 2016 | Posted by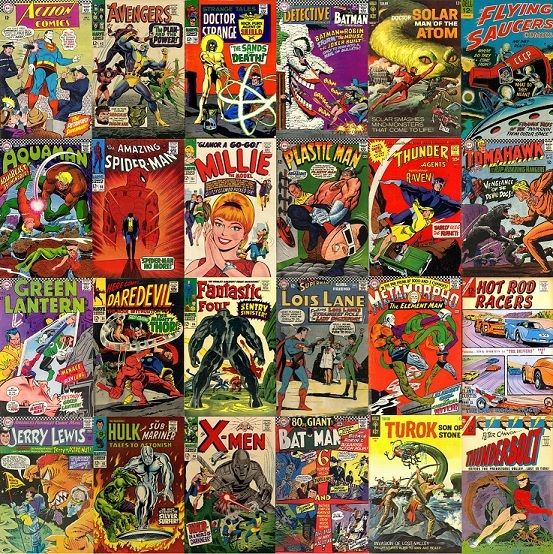 Hello and welcome to 411mania's weekly Comic Book Review Roundtable! Each week we'll be serving up a warm dish of reviews from Marvel, DC, and anything else that captures our interest. What did you pick up this week? Let us know in the comments.
Want to write a review? If you can write at least one review a week, consistently, email me at [email protected]!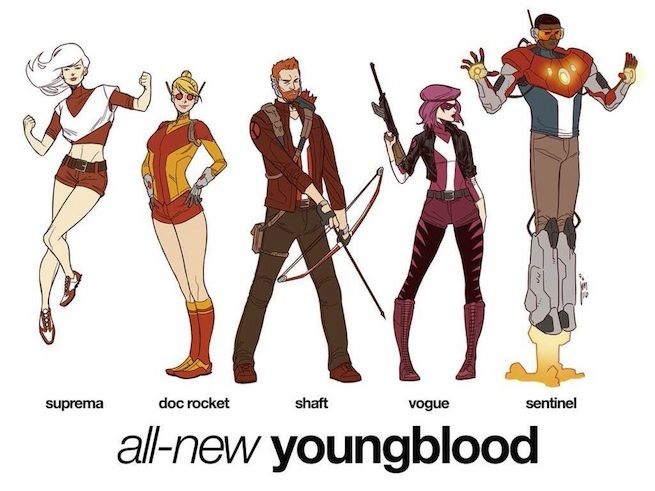 Yesterday we asked, "Should We Be Excited About Liefeld's Youngblood Relaunch?"
Now on with the show!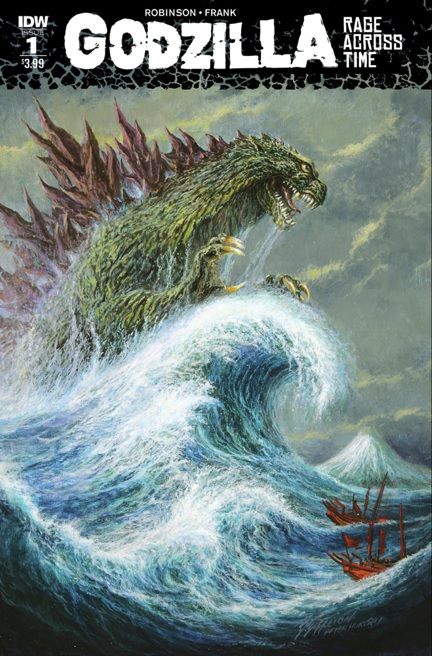 Godzilla: Rage Across Time #1
Review by RobF
While I am huge fan of the Godzilla movies, the comics have been hit or miss in my opinion. In the latest installment Jeremy Robinson and Matt Frank (just 2 of a revolving team of writers and artists) present the King of all Monsters and his possible influence on some major historical events.
The overall theme of this series is to tell stories about Godzilla set in different time periods with a modern day twist. Issue one follows an archeologist as he speculates about the role of Godzilla in feudal Japan. Samurai Gorou Suda and ninja Akio, normally enemies, must team up to rescue the land of the rising sun by summoning Godzilla to battle Kublai Khan's army which includes Megalon and Gigan.
Does this work? Partially. While the concept of having a Godzilla throughout history is appealing but the execution leaves something to be desired. I think the story works better without the contemporary spin. It feels like it was an afterthought.
The artwork is perfect for this period piece. It looks aged, like it was passed down over generations. I can appreciate the effort that went into making it look so authentic.
I think this series is made for the die-hard Godzilla fans only. The art is impressive but the story is not very strong. Perhaps next issues visit to Ancient Greece will improve the narrative.
Rating: 6.0 out of 10
Batgirl #2
Review by Jonathan Durden
I was initially introduced to artist Rafael Albuquerque with his six-issue run on Huck, a mini-series written by Mark Millar. I fell in love with his art then, and my feelings have not changed since reading the first two issues of Batgirl. Written by Hope Larson, colored by Dave McCaig and lettered by Deron Bennett, Batgirl #2 was a solid follow-up from issue one.
Batgirl is trying to get to the bottom of the attack of the first issue, and juggles that with learning Martial Arts as well as dealing with her feelings for Kai. One thing that really has stood out to me so far with Hope Larson's Batgirl is the thought bubbles. Instead of narrative captions, we get Babs' thoughts right on the page, which is a neat throwback to "old school" comics. It also gives a feeling of intimacy with the character, something that Larson conveys well in this story.
There is a lot to enjoy about this issue, but my favorite part, and the part that I think showcases all of the creator's talents really well, is the very last page. Barbara becomes distracted by noticing the tattoo she was looking for, and she consequently gets knocked out.
The art by Albuquerque is stellar on every page, but I specifically liked the flow he gave the last page. McCaig's colors handed a lot to the feel of the page as well. Larson picked a great way to end the issue and give readers the appropriate amount of anticipation for #3 (at least for me). The one-two punch of her noticing a new lead to a possible "teacher" she is looking for to her getting KO'd instantly worked really well with the narrative.
I look forward to seeing more from this creative team, and I look forward to seeing what Barbara unravels throughout this story arc!
Rating: 7.0 out of 10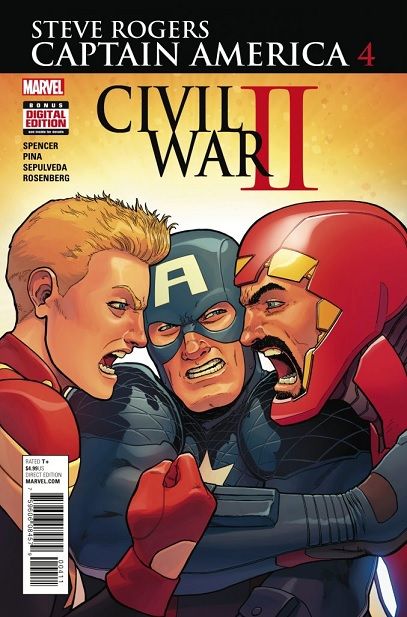 Captain America: Steve Rogers #4
Review by Richard Bishop
There comes a time in every man's life where he has to make a hard call, that being whether he will cling stubbornly to his pride or if he will humble himself and admit his own failings, a time when he has to search his soul and see of what he is truly made. This isn't one of those times, as we're just talking about a comic book here, but I can be a big enough man to admit that I was wrong about this series' overall premise and direction, although I stand by my criticism of previous issues (particularly #2, which I still revile as being a supremely poorly-crafted book).
This issue wears the Civil War II crossover banner and shows Steve wedged between Carol Danvers and Tony Stark on the cover, but there is precious little inside that actually ties into that event, with just a brief recap of the events that led to the rift tucked away in the back. The main thread running through this book is a discussion between Steve and Dr. Selvig, shown to be alive last issue, with Steve explaining that he has tired of HYDRA being used by madmen and maniacs for their personal agendas, so he intends to enact a plan to put HYDRA back on its original path and restore its former glory, a plan that he needs the good doctor to assist him in by retrieving KOBIK from the Thunderbolts.
On the downside, this is an incredibly busy issue, with many other pieces of the overarching story regarding both Steve's past and present-day events being interspersed between the Rogers/Selvig scenes. Most numerous are those showing Steve as a boy in the aftermath of his father's "accidental" death at the hands of Elisa Sinclair, a death that his mother knows was intentional and because of which intends to cut ties with HYDRA, and his attempt to elude Ms. Sinclair to no avail, but we are also shown Steve dealing with the Red Ghost and his Super-Apes permanently, Maria Hill arguing with Everett Ross about her recent actions, Sharon Carter defending S.H.I.E.L.D. on Capitol Hill, Free Spirit and Rick Jones visiting Jack Flag in the hospital, Taskmaster and Scarecrow finding interesting evidence in Bagalia, the Thunderbolts on a mission and at their HQ, and Wendell Vaughn training the new Quasar. It's all leading somewhere, but nothing is given sufficient time to breath and develop, giving this issue a claustrophobic feel with a definite lack of flow.
After the initial bombshell of Steve Rogers as an agent of HYDRA was dropped, Nick Spencer has done a decent job of settling this series' footing on solid ground. He is crafting a story that makes me want to read the next issue, if only to find out what Steve's endgame is and how it plays out, so that's a pretty big accomplishment. The artwork by Javier Pina and Miguel Sepulveda is fine, although it gets a little muddy in spots (specifically the scenes with the Red Ghost), with the scenes of Steve's childhood being standouts with an almost-ghostly feel to them.
Rating: 7.0 out of 10
Steve here! That's all the time we have. Tell us what you're reading below and see you back here next week! You can now find our reviews on ComicBookRoundUp.com!