411's Comic Reviews: Captain Marvel #1, Star Wars #15
January 28, 2016 | Posted by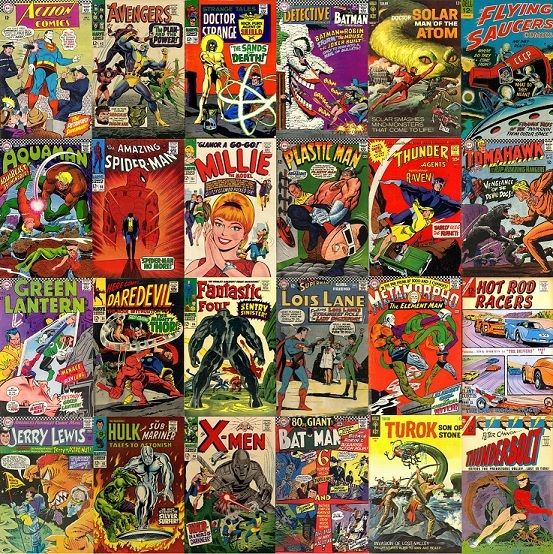 Hello and welcome to 411mania's weekly Comic Book Review Roundtable! Each week we'll be serving up a warm dish of reviews from Marvel, DC, and anything else that captures our interest. What did you pick up this week? Let us know in the comments.
WE'RE LOOKING FOR REVIEWERS! If you can write at least one review a week, consistently, email me at [email protected]!
Yesterday we talked about The Biggest Comic Book Rip-Offs!
Now on with the show!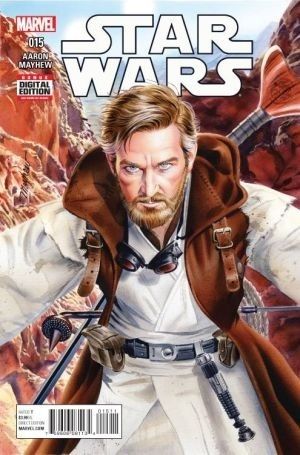 Star Wars #15
Review by Steve Gustafson
Star Wars #15 is what happens when you have a focused vision and coordination across the board with the cinematic and comic book teams. The story takes place in the time between Episode III and Episode IV, where Obi-Wan Kenobi is living on Tatooine, watching over young Luke, who is living with his Uncle Owen and Aunt Beru.
I had high hopes for the issue and I can happily say that it met my expectations and then some. Star Wars #15 delivers in establishing what was going on those years. We meet a Kenobi who is dedicated to protecting Luke and doing some good while he's there. Writer Jason Aaron gives us fully realized character and if they give Obi-Wan a spin-off movie I hope they use this issue for direction. The pace of the story moves along smoothly and the action is engaging. We get an idea of why Uncle Owen doesn't care for Obi-Wan and the issue has something else for fans of the Star Wars franchise. No spoilers from me!
Artist Mike Mayhew wowed me from page one. Even if the story wasn't as great as it is, I'd recommend this book thanks to the art. His action sequence between Kenobi and the Tusken Raiders is ridiculously cool. Mayhew is definitely one to keep your eye out for.
Star Wars fan, comic book fan, appreciate amazing art, or just looking for an entertaining read, grab yourself a copy of Star Wars #15. This could have easily been a simple tale of Obi-Wan interacting with familiar Star Wars tropes from the past but Aaron and Mayhew outdid themselves with this one. 9 out of 10 from me.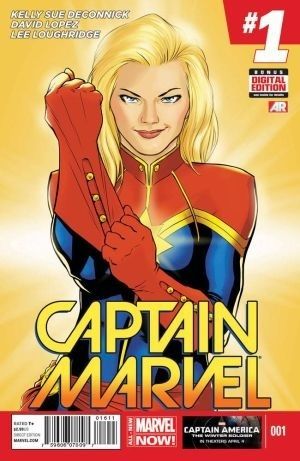 Captain Marvel #1
Review by RobF
New writers, new job, new cast, new things to hit. Who says you can't have it all. Michele Fazekas and Tara Butters present Captain Marvel in a familiar space adventure with a twist in the form of Alpha Flight.
Carol Danvers aka Captain Marvel has a new lease on life: She has a cool job as Earth's first line of defense and has a cool team behind her. The downside to such a cool job is the administrative BS that comes with it. And Carol welcomes any distraction to avoid said BS. Most have us have been there so it's a highly relatable moment.
It's good to see members from Alpha Flight, even if just in a supporting role. Sasquatch, Aurora and Puck are the only three that appear; let's hope for more members. Earth needs more guardians.
Kris Anka and Matthew Wilson supply the art here and the clean, angular style works well here. Carol looks strong and sleek, ready for action. The new space station is enormous and an inferior art team might get lost in the sheer size of it, but Anka and Wilson are up to the challenge.
Captain Marvel is a natural leader and the writing showcases it beautifully. Fazekas and Butters, fresh off the Agent Carter TV show, display that they have a strong grasp of the character. They craft an engaging script that is a great mix of Carol's current mindset while allowing her to focus on her new job and her new co-workers. One to watch.
Steve here! That's all the time we have. Tell us what you're reading below and see you back here next week!