411's Comic Reviews: Defenders #1, Batman #25, More
June 22, 2017 | Posted by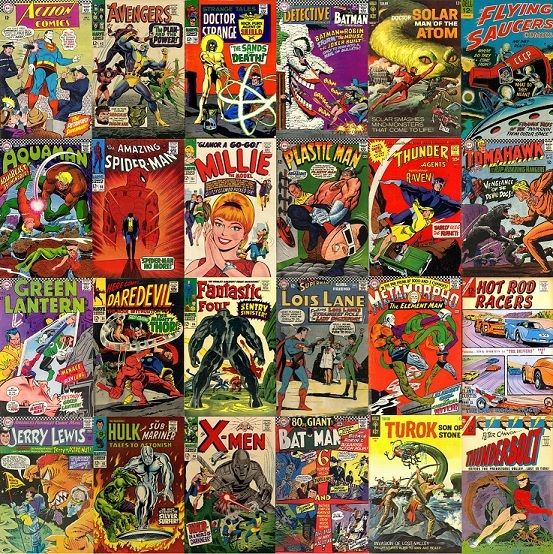 Hello and welcome to 411mania's weekly Comic Book Review Roundtable! Each week we'll be serving up a warm dish of reviews from Marvel, DC, and anything else that captures our interest. What did you pick up this week? Let us know in the comments.
Want to write a review? If you can write at least one review a week, consistently, email me at [email protected]!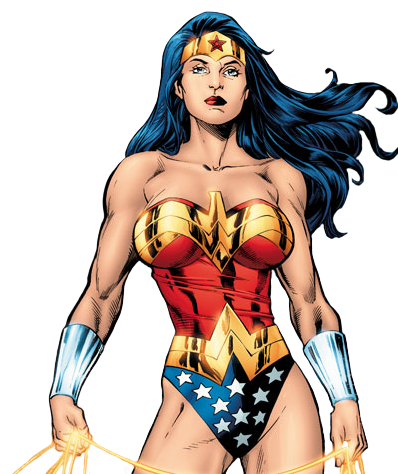 Yesterday we asked, "Is James Robinson Right for Wonder Woman?"
Now on with the show!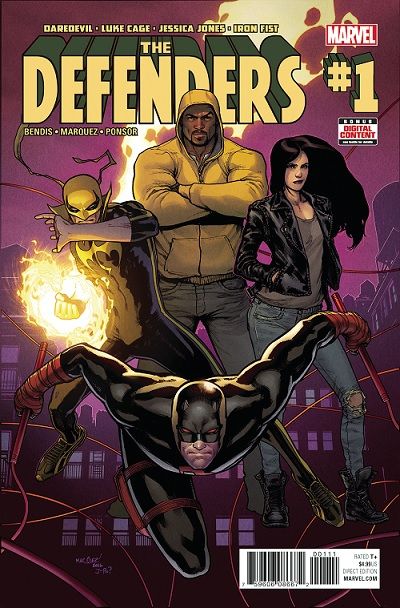 The Defenders #1
Review by RobF
The Hulk. Namor the Sub-Mariner. The Silver Surfer. Dr. Strange. No, not those Defenders. This current configuration consists of Jessica Jones, Daredevil, Iron Fist and Luke Cage. This ain't your father's team, that's for sure. Marvel's #1 scribe, Brian Bendis, will make sure of that.
He and frequent collaborator David Marquez bring a 'man on the street' vibe to the Netflix quartet and take them to the next level.
Have a galactic menace on your hands? Call the Avengers. Crazy mutant problem? Dial the X-Men. But if you have a down and dirty gutter street fight this is the team you want. And when one of their own is attacked they circle the wagons and use their considerable talent to find the culprit. In this case it's the once thought dead Diamondback (as seen in the FCBD edition). He has been upgraded to a credible threat and it's going to take all the Defenders to take him out.
Bendis shows why he is one of the premier comic writers of all time. From the Infamous Iron Man to GOTG and now the The Defenders he captures the essence of his characters and mixes in some great action. He also wastes no time getting to the heart of the story and capturing the reader's attention.
Marquez's clean and detailed style works well here. As the dialogue represents each character well the artwork does the same. Colorist Justin Ponsor sets the mood with his use of color. All in all a beautiful book.
The overall quality of the Netfilx shows (IF the only exception to me) leaves Bendis and CO some Large shoes to fill. So far, this book shows promise. Let's hope the show is good as well.
Rating: 8.0 out of 10
World Reader #3
Review by Jonathan Durden
Jeff Loveness has created a universe both terrifying and enrapturing at the same time with World Reader. Issue #3 brings us up to speed on the whereabouts of Sarah and gives us an incredible journey through her past and what brought her to the expedition team to look for life on other planets.
Once again artist Juan Doe has outdone himself. His illustrations are enriching and exciting and he lends a unique style to this story that fits it perfectly. I wouldn't want any other artist on this book, no matter who they were. Doe is vital to this story as much as Loveness is.
Sarah's backstory is, to put it bluntly, tragic. I won't get into spoilers here, because it's so good and heart-wrenching at the same time that I think everybody should just experience it from the source material for themselves.
As Sarah attempts to find out who is killing the planets they explore, and eating the souls of the dead, she has to grapple with her own sanity and come to terms with the choices she made that led her here. This comic has quickly jumped to my top 5 most anticipated reads on my pull list, honestly. I am engrossed with the art on every page, and this issue has pulled me more and more into the story and the character of Sarah emotionally. So much so that the bigger picture seemed like secondary plot material this issue. And I think that's a good thing to have every once in a while, to show that a comic doesn't just rely on its main hook, but the depth in the characters can stand on its own.
I don't really have anything bad to say about this issue. I could have done without a certain romantic aspect that seemed a little shoe-horned in, but I suppose you can't always get what you want. Maybe it's too early to tell, but I think this is one of the best comics being published out of Aftershock Comics right now. Maybe even period. The only way to know for sure is to do more of what I love, and read it.
Rating; 9.5 out of 10
Batman #25
Review by Sankalp G.
Batman #25 is the first installment in a new 8-issue storyline: 'War of Jokes and Riddles'. Batman has a secret, which he deems as his greatest failure and wants it off his chest before he marries Selina Kyle. Warning, there are spoilers below.
GCPD were using the Riddler to solve cases, which they found complicated. The Riddler was also co-operating with them, until he listens to the recent story of the Joker going on a killing spree. The Riddler snaps and escapes from the prison, with one of the most beautifully crafted scenes in this issue, which tells you how deadly the Riddler can be, without lifting a finger.
The Joker has lost his smile and nobody can make the Prince of Crime laugh. He is committing murders around Gotham but without his usual eerie laugh. That alone is a terrifying thing, which intrigues the Riddler. At last, both come face to face, just to tell each other, that their target (Batman) is the same, though if one of them finishes him, he will rob satisfaction of the other one. This face off answers some of the questions we have and generates a lot more that we need to seek answers for. Another conversation you shouldn't miss. Welcome to the deadliest gang war in the history of Gotham city, or so Batman suggests.
King is in full control here. He has presented both characters (Riddler and Joker) in such a way, that they feel different. The Riddler has a new edge, the Joker, without his trademark laughter, in the first issue itself, feels like he knows his characters and has added another dimension to them. It is just the first issue but I can already see depth. It is intriguing that now that King has access to most of Batman's rogue gallery for this war and it's just going to get even better, considering his love for even the most obscure villains as well as his past work on the Batman series for almost an year.
The art deserves a lot of praise here. Mike Janin has went in all guns blazing here and even if you don't like Batman (Who doesn't?), at least check out this issue for the visuals. One of the most best looking issues around, the detailing of the characters with their own distinctive faces, detailed backgrounds are worth checking out. The two-page spreads are good and panel placement is justified. The changes in the characters I mentioned above work so brilliantly because of how the art depicts it. The new Chung's coloring has complemented the art here. As I mentioned in the last review, his changes in color due to being day or night in Gotham is excellent and he works with shadows beautifully, giving some scenes perfect depth.
Overall, another solid issue in the series and a perfect way to start 'War for Jokes and Riddles'. King has been on a roll for a long time now and almost all of his Batman issues are worth reading.
Rating: 9.5 out of 10
Steve here! That's all the time we have. Tell us what you're reading below and see you back here next week! Youcan now find our reviews on ComicBookRoundUp.com!