411's Comic Reviews: Great Lakes Avengers #1, Cage #1, More
October 20, 2016 | Posted by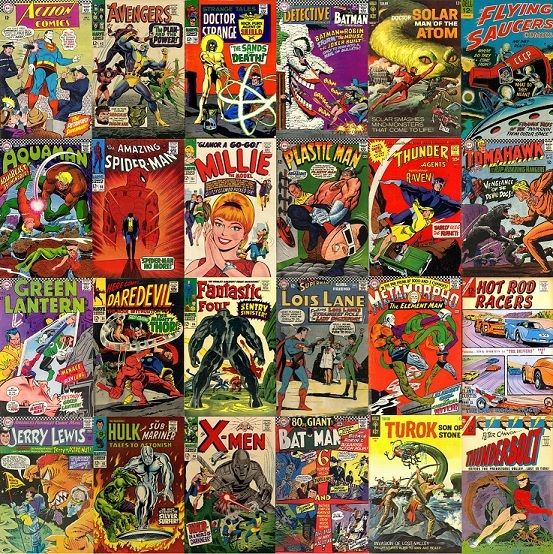 Hello and welcome to 411mania's weekly Comic Book Review Roundtable! Each week we'll be serving up a warm dish of reviews from Marvel, DC, and anything else that captures our interest. What did you pick up this week? Let us know in the comments.
Want to write a review? If you can write at least one review a week, consistently, email me at [email protected]!
Yesterday we asked, "Are the X-Men Making a Comeback?"
Now on with the show!
Great Lakes Avengers #1
Review by RobF
Mighty. Uncanny. New. Great Lakes? That's right fans, the GLA are back! Flat Man, Big Bertha, Mr. Immortal and Doorman have returned to re-form the worst super team ever. Zac Gorman and Will Robson have captured the spirit of the not-ready-for-prime-time Avengers and successfully returned them to the Z list.
Thanks to a legal loophole involving the Avengers trademark, Flatman and the GLA are back in business (if the business is sucking). The rest of the issue is Flatman attempting to assemble the lovable losers and solve their first case. There really isn't any new ground covered here, if you've read one issue of the GLA you've read them all. Missing from the action is Squirrel Girl, whose status as a first tier Avenger disqualifies her from this team, and Mr. Immortal, whose appearance at the end leads us to the first storyline.
The art from Will Robson is cartoony which fits the tone of this book but in a few cases it can be a little too much. While I feel he nailed Flatman's various expressions in certain places a little restraint would have gone further. Not every joke needed to be punctuated with a silly face.
Overall this is a good issue. Not all the jokes land but there were enough laughs to make it a worthwhile read. GLA purists (if there are any) will balk at lack of Squirrel Girl but it's a fun and lighthearted comic with some future potential.
Rating: 7.0 out of 10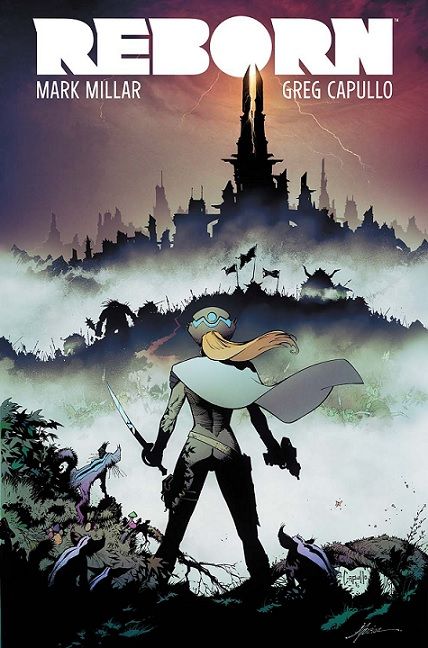 Reborn #1
Review by Jonathan Durden
Mark Millar has done it again. He has recruited Greg Capullo, famed artist of the previous Batman run, to draw Reborn, his new series. This series bases itself on the concept that you enter a new universe when you die; a mysterious fantasy world where you are young again and can reunite with those you lost in years past.
Millar seems to have a knack for coming up with these otherworldly concepts and knocking them out of the park (See Huck, Jupiter's Legacy, Empress, etc.). Not only that, he has one of my all-time favorite artists on the team now as well. This series is looking to have all the makings of a new favorite for me.
Story-wise Reborn started a bit slow, but that's to be expected with #1's. When you have to establish such a complex universe, and set up a story based around specific characters, that takes some time. However, Millar does it in this brilliant way that makes it clear that he has been around the block a few times.
He gives us the characters, the setting, the story he wants to tell. Then Capullo shows us what Millar wants to tell. It's the old saying "show not tell" that I'm sure many of us learned in high school literature class. And Millar has become a master at it. Especially with the extraordinary help of great artists just like Capullo, Rafael Albuquerque, and Frank Quitely.
Despite it starting slow, Millar was still able to make it interesting and worth reading, even if only for some background. Once again the art by Capullo is a marvel to behold so it's easy to just stare at some of these pages for a while.
I could write an entire blog about just Mark Millar and how he has a way of combining all of these classic cinematic elements into his stories that make them so grandiose and fantastical, but I will not do that here. This is, after all, about this one issue.
All in all, with the art and the story, I can already tell this will be going on my pull list and potentially staying for as long as Millar and Capullo keep pumping these out. I'm all in for almost anything involving either Millar or Capullo, so having both of them on the same project is like a dream come true. I think we can expect great things to come of this new serial.
Rating: 10 out of 10
He-Man/Thundercats #1
Review by Stephen M. Lyon
He-Man/Thundercats #1 is pure childhood nostalgia, but definitely not a child's comic. I'll admit that I'm more of a child of the 90s than the 80s, but I still got my fill of Thundercats reruns every afternoon after the deliveries on my paper route were finished. I never had much of an opportunity to watch the Masters of the Universe television series as a child, but I still remember sitting in the waiting room of the dentist reading illustrated books telling the exploits of He-Man and Battlecat. This trip down memory lane, which I'm sure you all care about tremendously, is not just to give you some biographical information, but a way of showing how this book took me back. All of a sudden I was a kid wondering if He-Man would be able to best Mumm-Ra in the same way he bested Skeletor, and Lion-O. This book is not one meant to introduce a new generation to these characters, but to present a more mature version for those who remember the original fondly, like yours truly.
The plot of this book is reminiscent of its characters origins, but the artwork definitely makes it a book for adults. The first page with Lion-O seemingly disemboweling Mumm-Ra with the Sword of Omens (The violence is stylized, but there is way more blood than anyone would ever think of showing in an 80s children's cartoon). The plot is developed with the dejected, wounded foe of the Thundercats returning to the Black Pyramid. He heals himself and then appeals to the Ancient Spirits of Evil regarding his new plan of attack, but is promptly shut down by the Spirits who imply that they're frustrated with his failures and that they're now taking control. The plan: Steal He-Man's Power Sword and use it to combat Lion-o's Sword of Omens! It then cuts to the world of the Masters of the Universe, with Adam getting into trouble once again. All of a sudden there's a rumble and the sky is filled with colors, as if the blanket of reality is coming apart at the seams. It appears that the 2 worlds are supernaturally collapsing on each other. The book concludes with a fight between He-Man and Mumm-Ra, and (SPOILER ALERT) Mumm-Ra seemingly stealing the sword. He returns to the Black Pyramid, but then (SPOILERS) the Ancient Spirits of Evil betray him, revealing that there's been some sort of agreement with….SKELETOR! The book ends with Skeletor standing tall over Mumm-Ra's helmet holding the Power Sword.
The art in this book is first rate, as is the storytelling. The charming components of the originals are kept, but a more serious tone is taken, through both the art and dialogue. I'm hooked and curious as to where the story is going to take us.
Rating: 10 out of 10
Cage #1
Review by Luke Scarpa
Genndy Tartakovsky is a radical visionary. I've known this since I was ten years old, and I begged my mother to watch Samurai Jack with me. She lacked the foresight, but I still love her. Samurai Jack is a masterpiece. It's wildly funny. It's strange and beautiful aesthetic pushes cartoon cliches to a half-sane boundary, yet Jack is stuck in a tragic comedy of the fallen world. Jack soared, and found himself when he fell. It's too soon to tell if Tartakovsky's Luke Cage can fly the same way, but Cage #1 does get off the ground.
Tartakovsky's Cage is almost an attack on the mild, stoic, everyman sensibilities of the new Netflix series. Mike Colter is dignified and gives lectures on Crispus Attucks. Luke Cage #1 swaggers around Harlem with a cocksure arrogance that borders alpha male cruelty. He breaks basketball hoops and snarls about Misty Knight insulting his reputation. When Scott Summers, in a mad jealous rage over Jean Grey, finds Luke, Luke stands tall and snarls back even harder. Luke is is a man of your grandfather's generation in your father's ethos. I don't want to say Luke and Tartakovsky are slamming political correctness, but they sort of are. Though Luke has a code. He questions a criminal and immediately throws him back in jail. Cage is even kind of sweet. His deepest is thought is to wonder if Misty Knight will be upset by his principled habitual lateness.
The best and worst part of Samurai Jack is its art. Tarkatovsky's visuals are insane, but they can be a bit immature. Cage is a cartoon not a comic book: the difference is profound, and Tarkatovsky needs to make use of his gifts. Cage doesn't have to be the Ellison reading, scion of the working class that he is on Netflix, but he shouldn't be a fool.
Cage #1 is a fun romp in a loony era. Watch his new show while you read this. Luke's a great hero and he should be digested different ways. Luke and the radical visionary are actually alike in one big way: you can't help feel that they're reaching if not hammering at their potential.
Rating: 8.2 out of 10
Steve here! That's all the time we have. Tell us what you're reading below and see you back here next week! You can now find our reviews on ComicBookRoundUp.com!