411's Comic Reviews: Infamous Iron Man #8, Batman #24, More
June 8, 2017 | Posted by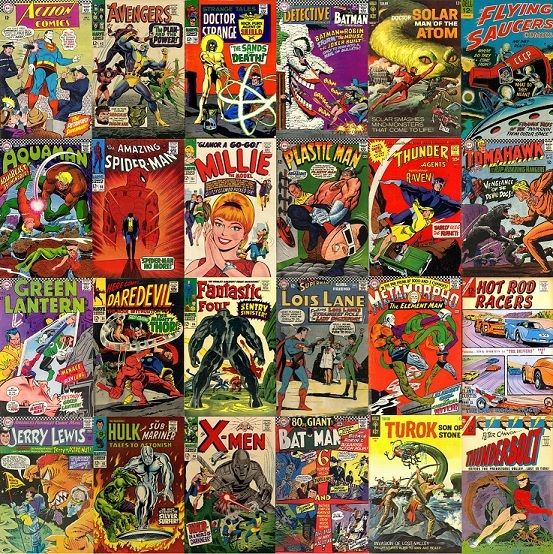 Hello and welcome to 411mania's weekly Comic Book Review Roundtable! Each week we'll be serving up a warm dish of reviews from Marvel, DC, and anything else that captures our interest. What did you pick up this week? Let us know in the comments.
Want to write a review? If you can write at least one review a week, consistently, email me at [email protected]!
Yesterday we discussed, "Wonder Woman's Greatest Villains!"
Now on with the show!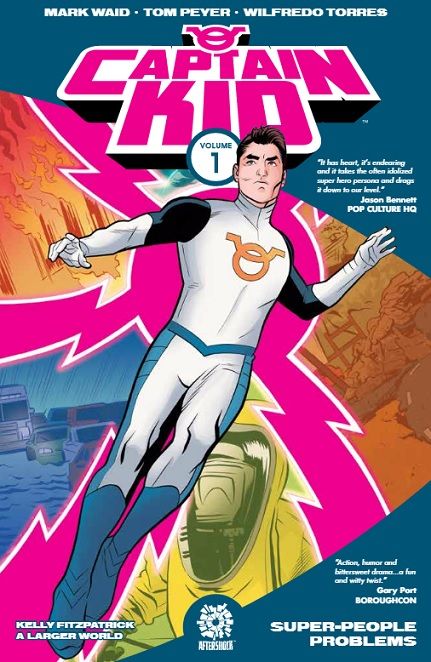 Captain Kid: Volume #1
Review by Steve Gustafson
Chris Vargas is a 40-something man with a hacking cough, an obsolete job and a bombastic secret: whenever he likes, he can transform into the teenage super hero Captain Kid! In this, his first recorded adventure, he encounters Helea, a mysterious woman who knows more about him than he does, and Halliday, a mad businessman with a catastrophic weapon!
Collecting the first five issues,Captain Kid: Volume #1 gives a cool spin on an old idea and takes a concept that could have gotten weird and injects some real humor, emotion, and heart.
The gist is simple: a middle-aged man has suddenly transformed into a teenage super hero. If it happened to you, would you ever change back? Mark Waid, Tom Peyer and Wilfredo Torres take this idea and run with it.
Captain Kid's Chris Vargas reverts from a middle-aged man, dealing with getting older, into a super-powered teenager. Chris isn't successful and his body seems to be his worst enemy but they never push his character into a cliched "loser" existence. Chris is an average, nice guy with good friends but he lives a pretty unremarkable life. Becoming Captain Kid doesn't change Chris' character and he genuinely enjoys helping people.
The book packs a lot in and some might be distracted by the number of subplots they throw at you but everything comes together well in a strong, well spaced story. The art fits the story and characters well and Volume 1 definitely has given me enough to continue following the adventures of Captain Kid (and Chris) in the future.
Seek this one out for its strong take on an old idea. It's provides plenty of laughs and Chris is an engaging character who stands out in ways you wouldn't expect.
Rating: 8.5 out of 10
Infamous Iron Man #8
Review by RobF
The Infamous meets the Invincible in Infamous Iron Man 8 and the Ultimate Reed Richards makes his move. Brian Bendis and Alex Maleev continue the ongoing redemption of the man called Doom.
I must acknowledge I do not read Invincible so Riri's appearance is a first for me. This issue is really a tale in two parts. The first deals with the inevitable meeting between Victor Von Doom and Riri Williams, the Invincible Iron Man. At first Riri is set to fight, ready to protect the Stark legacy but this "new" Doom is reluctant. He knows he could easily defeat her but shows restraint. Instead he tries to learn more about her and attempts to explain his recent epiphany. In the end he asks her to attack him, as intense activity tends to entrance him. She does, and Doom encounters a character that hasn't been seen in some time. The first of two surprises in this issue.
The second has to do with the Maker, the Ultimate Universe Reed Richards, attempting to convince Ben Grimm that he is the real deal. And the request he makes of Grimm is one that is unlikely to occur but still an intriguing idea.
Bendis and Maleev are firing on all cylinders here. The dialogue and artwork is top notch. It's not easy to write a villain turned hero effectively but Bendis has nailed Doom's dialogue time and time again. Maleev's art is dark and shadowy, a perfect setting for such a story.
Infamous Iron Man is one of the best comics on the market today. Bendis has taken the Reed Richards/Doom relationship (as well as the Doom/Stark one) and turned them upside down, shook them up, and produced a great story. Let's hope it lasts.
Rating 9.0 of 10
Batman #24
Review by Sankalp G.
Tom King's take on Batman has been one of the highlights of the already great Rebirth. The first long story arc of his run on Batman ends and so far, so good. Even the last issue of this arc will generate long discussions and repercussions.
This issue is nothing but a long conversation between Gotham Girl and Batman, as well as Batman's usual midnight chase of Batgirl. Gotham Girl went through a very rough period and she is going through a case of PTSD. Tom King presents here an interesting take on the Batman; as conversation continuously swings between heroism and attaining happiness, it strips Batman to his core. King also rewards his readers as references to this conversation can be found in previous meetings between Gotham Girl and Batman at the start of this arc, as well as one from the famous 'Button' issue between Bruce Wayne and Flashpoint Thomas Wayne.
SPOILERS Lets talk about the elephant in the room, before reading this, you have already seen or heard of the big moment: yes, Bruce Wayne proposed to Selina Kyle. Their interaction with each other has been a highlight so far and it was a very nice surprise. This is going to be an iconic moment, a collector issue maybe? It delivers on the emotional front King has built up. Considering that next issue is going to bring two of the best villains (Riddler and the Joker) from the Bat's rogue gallery, this is an interesting development for sure.
Conversation heavy issues can be boring but the art here is fantastic. The striking differences between day and night are displayed perfectly here; the daytime is warm and inviting and the night is dark and punishing. This kind of issue requires powerful art and the team has delivered spectacularly. A great, monumental issue, another great read from King.
Rating: 9.5 out of 10
Steve here! That's all the time we have. Tell us what you're reading below and see you back here next week! Youcan now find our reviews on ComicBookRoundUp.com!