411's Comic Reviews: Iron Fist #1, Batman #19, More
March 30, 2017 | Posted by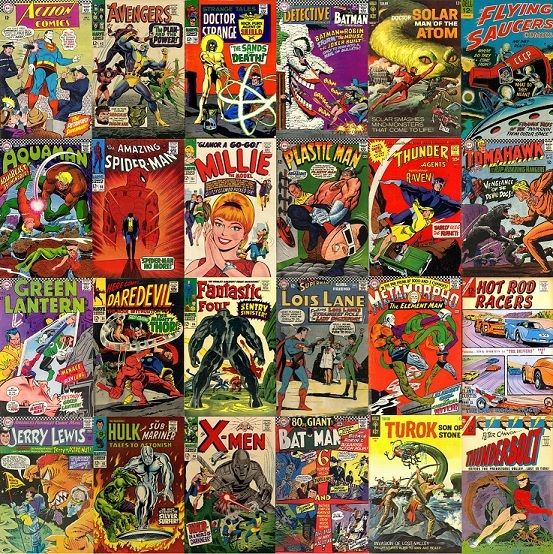 Hello and welcome to 411mania's weekly Comic Book Review Roundtable! Each week we'll be serving up a warm dish of reviews from Marvel, DC, and anything else that captures our interest. What did you pick up this week? Let us know in the comments.
Want to write a review? If you can write at least one review a week, consistently, email me at [email protected]!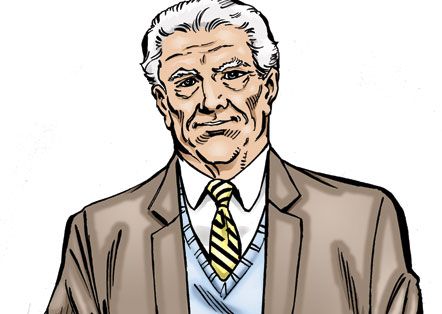 ** Yesterday we discussed, "The Most Relevant Spider-Man Deaths"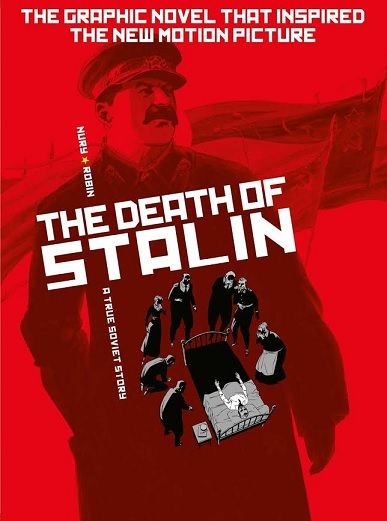 ** Mark your calendar! July 25th, 2017 sees the release of ,i>The Death of Stalin – the graphic novel that inspired the new motion picture by Armando Iannucci (Veep), which hits theaters later in 2017. Published by Titan Comics, the graphic novel is a political satire set in the aftermath of Stalin's death in the Soviet Union in 1953.
"Within minutes of starting to read it, I knew I wanted to make the movie version." -​ ​Armando Iannucci​, writer/director.
Check out a preview:​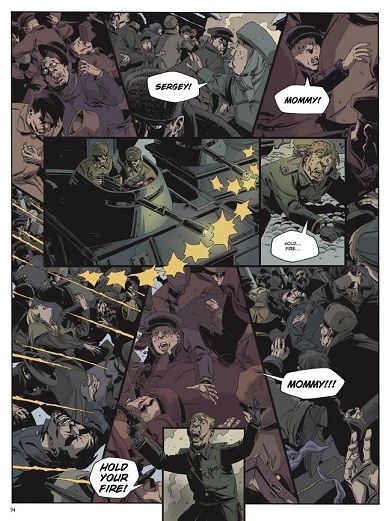 Now on with the show!
Iron Fist #1
Review by RobF
On the heels of the Netflix show Marvel has introduced a new Iron Fist series. Here we have a despondent Danny Rand roaming the globe searching for purpose after the destruction of K'un-Lun. Ed Brisson, fresh off of the Image title Comeback, brings a familiar tone to Iron Fist but leaves us wanting more.
Following the events of the Kaare Andrews' Iron Fist: The Living Weapon series we find Danny traveling the world trying to find a challenge, something to help him get over the loss of his beloved homeland. His powers are fading as is his spirit. After a myriad of battles with no satisfaction Fist is confronted by a man who promised the answers he so desperately wants.
No, this is not an original story whatsoever. It's been done before and better. But it seems fitting for a character like Iron Fist. A broken man goes back to what he knows and a fighter has to fight.
Mike Perkins art suits this story well. The artwork gives the fight scenes additional impact. You can feel each bone break, each jaw shattered. Some of his panels are so specific I wonder if he has any martial arts training to use as a reference.
What this comic lacks in originality it makes up for with stunning artwork. While the plot isn't groundbreaking the combination of Ed Brisson and Mike Perkins make Iron Fist a decent read with potential to be more.
Rating: 6.0 out of 10
Batman #19
Review by Jonathan Durden
As much as I loved the Scott Snyder era of Batman, I've gotta hand it to Tom King. He continues to put out great writing and it shows more and more with each issue. Not only of Batman. We saw it with Vision, Sheriff of Babylon, The Omega Men, and Grayson. He's building quite a prolific record.
This issue is a lead-up to the climax of the "I Am Bane" story arc, one of Kings' best yet. David Finch is on as the artist again for this arc, and his work runs in tandem with the fantastic writing. As well as the infamous colorist Jordie Bellaire.
The way that King orchestrated Bane's stampede through Arkham Asylum was inspired. Fighting his way through waves of Batman's adversaries over the years by sheer brute force. Bane is clearly not messing around. Batman took something from him, and he wants it back more than anything.
It seems to me he wants to be rid of the venom, and the Psycho Pirate has helped him achieve that. But when Batman took the Pirate to help turn Gotham Girl back to normal after events caused, however indirectly, by Bane through Hugo Strange, it was time for Bane to go nuclear. He put the straight jacket that is his venom apparatus back on, and returned to Gotham.
We see Bane's internal struggle not only through his desperation to get the Pirate back, but the dialogue King sets up for him as he's fighting his way through various villains in the Asylum. Perhaps King put that there to insure that while Bane is not necessarily a good guy, he is only here for one thing. His motives are simply to return with what was taken from him. And yet he will do anything to get it back.
I would rank this as one of my favorite issues of not only this arc, but this entire run of Batman so far. The entire creative team along with the editors put out something really special here and I won't soon be forgetting it.
Rating: 9.5 out of 10
Ultimates 2 #5
Review by Sankalp G.
The big, mysterious reveal, which we were all waiting for: Who chained Eternity? What the heck is happening in the Multiverse? Why Vogt wanted to investigate the Ultimates? Most of your answers will be answered in this issue.
#5 has many moments which will be the part of highlights at the end. The battle with the Troubleshooters is over, though the main core of this issue is Vogt. Why he was behaving or why he was suspecting the Ultimates is answered in this issue. A very good issue overall and the big baddie who chained Eternity is here. I won't reveal its name or what it is, but it will surely affect the Marvel Mythology of the Multiverse.
My main problem with this issue was the art. The art has been inconsistent for this series, as the first two issues were good and then there was problem with the next. I believe the glowing colors applied sometimes fit the surrounding but in some panels, they just don't look good.
Another good issue overall in the series, with few problems in the art department. Finally, the gears are kicked in as we head to the core part of the series. Not much to add without spoiling the entire issue.
Rating: 8.0 out of 10
Steve here! That's all the time we have. Tell us what you're reading below and see you back here next week! You can now find our reviews on ComicBookRoundUp.com!