411's Comic Reviews: Justice League of America: Rebirth #1, The Walking Dead #163, More
February 16, 2017 | Posted by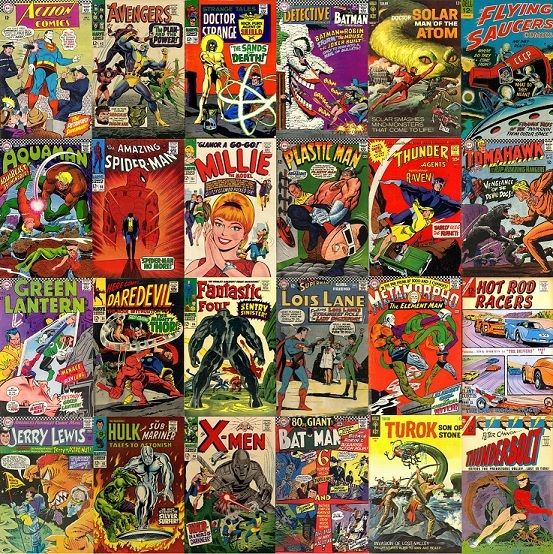 Hello and welcome to 411mania's weekly Comic Book Review Roundtable! Each week we'll be serving up a warm dish of reviews from Marvel, DC, and anything else that captures our interest. What did you pick up this week? Let us know in the comments.
Want to write a review? If you can write at least one review a week, consistently, email me at [email protected]!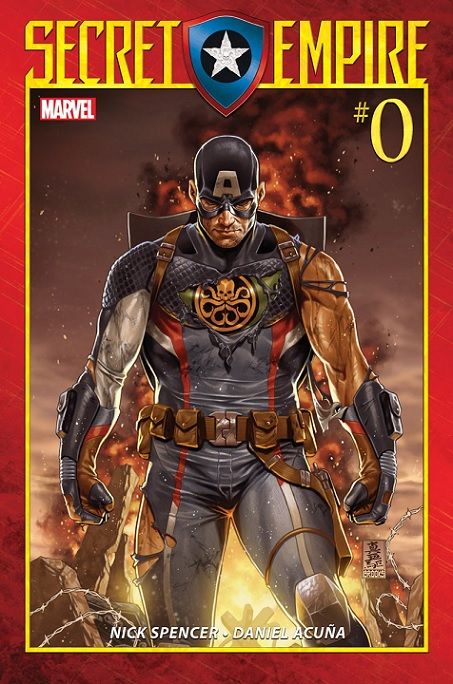 Yesterday we asked, "How Will Marvel's Secret Empire Change Captain America?"
Now on with the show!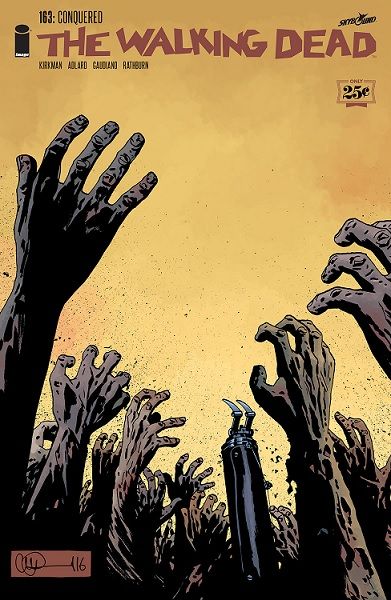 The Walking Dead #163
Review by Steve Gustafson
Do you have a quarter? Two dimes and a nickel? Then head to your local comic book store and grab yourself a copy of The Walking Dead #163.
In celebration of Image Comics turning 25, The Walking Dead #163 is only 25 cents and is an ideal jumping on point for new readers and also an enjoyable read for longtime fans.
In this issue we're shown the aftermath of the Whisperer War story arc and thrown right into action as Rick's Alexandria Safe-Zone is in the middle of saving what's left of their community.
This issue packs in a number of action sequences and manages to use that to get a gauge on the different characters and their reactions to the crisis they face. You have Michonne, Jesus, Andrea and Eugene vainly trying to redirect the herd of Walkers away from Alexandria but the real focal point, to me, was Rick.
We've seen Rick Grimes' journey from the start. His role as the leader of a group of people looking to survive in an uncertain world has explored a number of areas and Rick has grown from each loss and/or struggle.
In this issue, Rick is still in command but his relationship with the enigmatic Negan undergoes a transformation and sets the stage for a future conflict.
For fans of The Walking Dead TV show, this issue might be a little jarring with what the future holds. Still, it's an entertaining read and you get more than your moneys worth.
Rating: 9.0 out of 10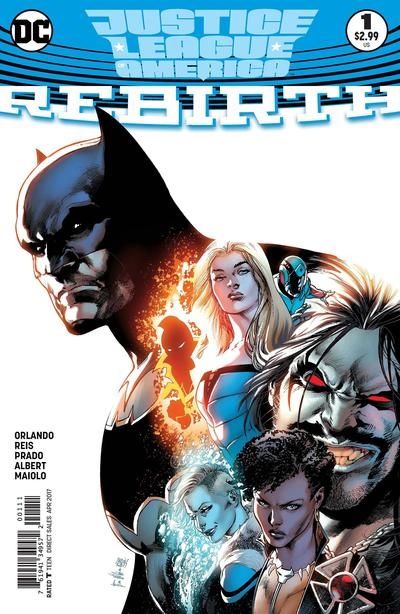 Justice League of America: Rebirth #1
Review by RobF
Another year goes by, another Justice League of America reboot. This time it's Batman leading the recruitment drive, assembling a rag-tag team to fight a yet to be defined threat. It's the lack of a clearly defined mission and some strange roster moves make this book hard to recommend.
In this first issue the focus is on the building the team. On paper the combination of Batman, Lobo, the Ray, Vixen, Black Canary, and the reformed Killer Frost make one of the oddest combinations in comic history. Speaking of odd, as the Dark Knight is collecting he repeats the line that people need "human heroes," but his team is filled with non-humans. I can respect his opinion on the JL being gods, beings too far removed from humanity, but he has to know his team doesn't fit his own definition. If that is truly the case then heroes like Nightwing or Robin should have been recruited.
Another issue for me is that other than Batman is this team's lack of another "A" lister. No offense, but the Ray or Vixen doesn't inspire me to buy this book. One has to wonder if writer Steve Orlando had any input on the roster or was he handed this team and was told to make it work.
Ivan Reis does his best to save this issue with some nice artwork. He doesn't have much to work with but he does well particularly with Batman and Lobo. Maybe future issues will have some action scenes where Reis shines.
I would have thought with a Justice League of America Rebirth issue spearheaded by Batman would be a surefire hit. But this book lacks a compelling plot or great characters. Perhaps it will improve but I will not be here to see it.
Rating: 4.0 out of 10
Steve here! That's all the time we have. Tell us what you're reading below and see you back here next week! You can now find our reviews on ComicBookRoundUp.com!