411's Comic Reviews: Nightwing #18, Mighty Man #1, More
April 13, 2017 | Posted by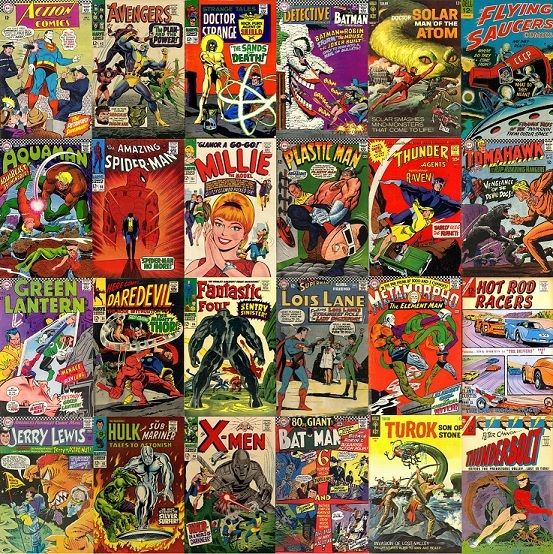 Hello and welcome to 411mania's weekly Comic Book Review Roundtable! Each week we'll be serving up a warm dish of reviews from Marvel, DC, and anything else that captures our interest. What did you pick up this week? Let us know in the comments.
Want to write a review? If you can write at least one review a week, consistently, email me at [email protected]!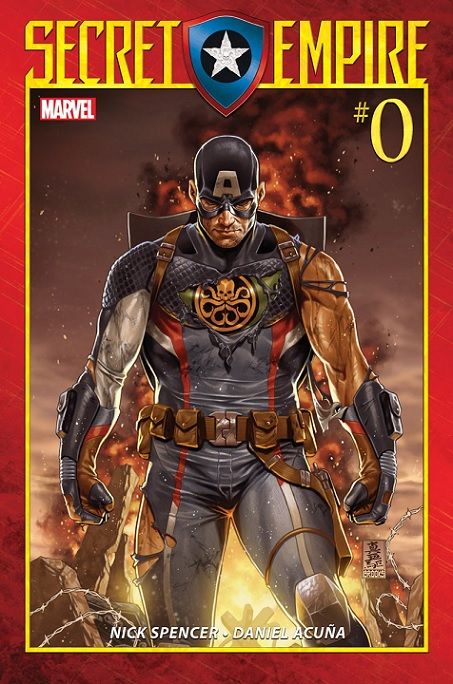 Yesterday we discussed, "X-Men Gold Controversy & Secret Empire: Marvel's Wild Week"
Now on with the show!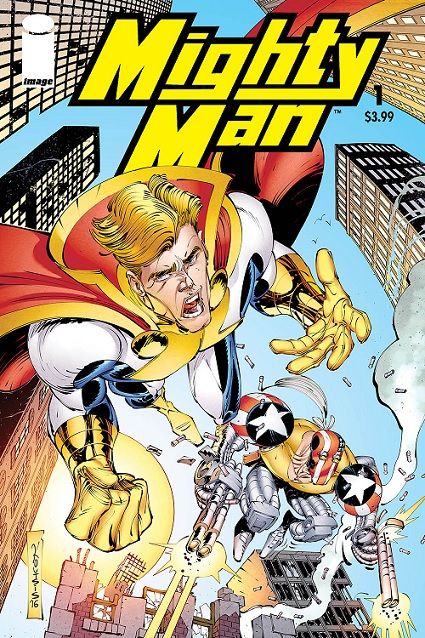 Mighty Man #1 (One Shot)
Review by RobF
Every so often Erik Larsen, in addition to his monthly duties on Savage Dragon, gives us an additional title to expand on the Larsen-verse. Mighty Man is the latest as we focus on the newest person to take up the mantle, in this case seven-year-old Betty Bradford.
Larsen keeps it short and sweet here, presenting 3 short stories to illustrate the challenges of having a child with god-like powers. The first is combat training with Super Patriot with a Savage Dragon cameo. We also have a summary that quickly catches up any new readers to how young Betty became MM. The second is a Barbaric and Ricochet story that tries to teach multiple opponents fighting but ends up with a misunderstanding. And lastly the third is MM in a lesson-learned mission with her mentors. (A Freak Force sighting-YAY!)
It's a good story, by no means great. In typical Larsen fashion he does not shy away from the sensitive topics. This child has amazing powers and like it or not she must be taught how to use them responsibly. My favorite line comes from Super Patriot when he exclaims "She'll be fine". Anyone who reads Savage Dragon knows no one is safe so it should be interesting to see where Betty/MM ends up.
Nikos Koutsis does a capable job with the art. In a story full of fight sequences his cartoonish style works well. Hopefully we will see more in the future.
This one shot is a good read and an easy access point for new readers. It was good to see Freak Force again; it was one of my favorite series. I hold out hope that this comic leads to more.
Rating: 6.0 out of 10
Nightwing #18
Review by Jonathan Durden
Tim Seeley continues a high-stakes and thrilling run of Nightwing as Dick teas up with Robin aka Damian Wayne to take on Professor Pyg. They have faced this villain before when Dick took up the cowl and became Batman while Bruce was "dead".
Given the reveal at the end of this issue, it seems that Seeley is using this team-up as a means to bring back some of the enemies they have both faced in Grant Morrison's run of Batman & Robin. This is fine with me as that series is widely regarded as many readers' favorite run. As long as Seeley keeps up with what he's been doing, I'm up for anything.
Javier Fernandez returns with Minkyu Jung on the art for this issue, and once again they hit the nail on the head with the epic action set pieces that they execute. I loved everything about the art and I hope that Fernandez is going to be drawing this book for the foreseeable future. Chris Sotomayor also returns on colors and his work really pops in a significant way. The blue of Nightwing's suit looks almost like it's glowing and the background colors are done with great care and attention. For example when the Robin dollotron is fighting between being Robin and remembering who he was before Pyg got to him, the backgrounds in the panels changed color between the two. I thought that was a great way of showing the inner conflict of his character.
We finally see Shawn and Dick reunited and get a nice emotional couple panels out of that, complete with Damian turning away and saying "Blech". All would make for a nice tidy end to the arc, were it not for the loose end being Deathwing and the reveal that Pyg was working for another boss all along. I will say no more so I do not spoil anything. I encourage readers to read this arc because it is a fantastic showcase of the great talent of this team.
Seeley and team continue to outdo themselves with issue #18 and are keeping me on board for whatever happens next. This issue is a great testament to Dick and Damian's relationship, and I think we are likely to see more of that in the coming issues. I think the action combined with the fun team up of these two iconic characters will pull in readers and make them stay for more. At least, that's what happened with me, barring my bias for Nightwing.
Rating: 9.0 out of 10
Amazing Spider-Man Renew Your Vows #6
Review by Sankalp G.
After reading this issue, I had only one reaction: "Well, that was a twist!" #6 of the Renew Your Vows series is very different compared to the previous issues and has many surprises in the box for the readers.
One of the reasons why any reader will pick up this series is to read about their favorite comic book pair getting married and starting a family, which is never going to happen in canon, according to Marvel.
This issue has another incentive for the readers; the most iconic X-Men team (92's) are all alive and doing well. Of course, the alternate reality means there are a few surprises thrown in as well. A very different romantic pair, a betrayal from an iconic character, and an evil Magneto in his prime.
Even though the issue features the X-Men, it still contains those heartwarming, family and fun moments which are the heart and soul of this series.
I have no complaints from the art of Stegman and crew, as well as the writing from Conway; as the series has kept it's feel consistent. Even though the issue was about Prof. X inviting Annie (Spidering) to the School of Gifted, this issue still featured the Spider-family prominently.
Another great issue, which kickstarted a new arc, with the X-Men in the mix.
Rating: 8.5 out of 10
Steve here! That's all the time we have. Tell us what you're reading below and see you back here next week! You can now find our reviews on ComicBookRoundUp.com!