411's Comic Reviews: Secret Empire #2, Luke Cage #1, More
May 25, 2017 | Posted by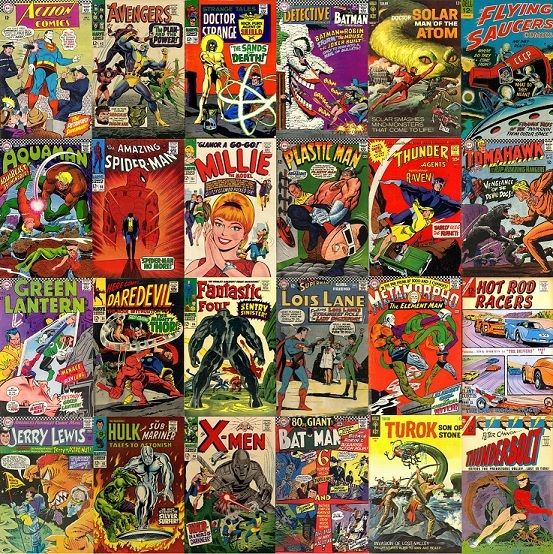 Hello and welcome to 411mania's weekly Comic Book Review Roundtable! Each week we'll be serving up a warm dish of reviews from Marvel, DC, and anything else that captures our interest. What did you pick up this week? Let us know in the comments.
Want to write a review? If you can write at least one review a week, consistently, email me at [email protected]!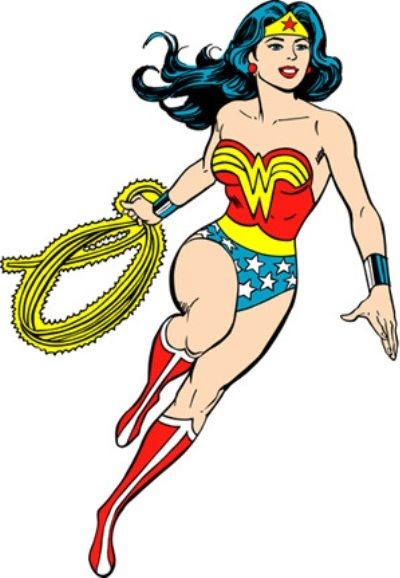 Yesterday we discussed, "The Best Wonder Woman Stories"
Now on with the show!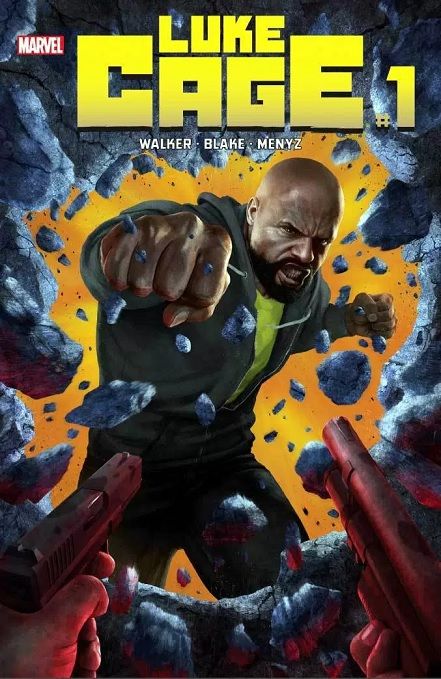 Luke Cage #1
Review by RobF
Sweet Christmas! Luke Cage is getting another series! On the heels of the Netflix Defenders series David F. Walker and Nelson Blake II present a deep dive into his past and gives us a better understanding of the man they call Cage.
This issue is exactly what I expected to be: the story of a man who you call when you can't get Spider-Man. He is contacted to rescue a kidnapped girl. Nothing special there. What I did like is the addition of Luke's insights (his musings about ruined shirts and a bulletproof man feeling bullets is dead on). And I did laugh out loud when he talks the kidnapper down with a false offer to pay the comically small $5,000 ransom. Good stuff.
The second part deals with the loss of Luke's "father" and creator Dr. Noah Burstein. In mourning his passing Cage finds that he is not unique in the Marvel U and there are some serious side effects to others that received the same treatment. In the end Cage is attacked and injured but is saved by a character buried deep in his history. (I admit I didn't recognize his right away, I needed to do some research)
Nelson Blake's art is strong, using facial expressions to show different sides of Cage, from toughness to vulnerability. It's buoyed by Marcio Menyz's excellent colors, reflecting the appropriate mood and tone of the material.
If you are a fan of Luke Cage, new or old, there is something for you here. A classic villain, action, intrigue; it would be hard not to recommend this one.
Rating: 7.0 out of 10
Review by Jonathan Durden
World Reader continues to impress me with every component of itself. The story leaves me wanting more, wanting to know what happened to these dying worlds, wanting to find out what's going on with Sarah, and wanting to know who this villain is that eats the souls of the dead. The art is interesting and something new, and I like it a lot. It fits well with the surroundings of this series and the colors bring out the best in the pencils. Juan Doe is one to keep an eye on.
Jeff Loveness' creation is a welcome change of pace from the "Big Two" and I couldn't be happier that I pulled this title. This particular issue deals more with Sarah trying to figure out what happened on another dead world, and moreover, what happened to the lost souls she can't come into contact with. This "faded man" as a deceased citizen called him, is killing the souls of the dead and taking them from their dead worlds. For what purpose? To what end? These questions will I think keep the story going hopefully long enough but not too long to make the story repetitive and uninteresting.
Overall, I really enjoyed this issue and I'm liking more and more comics from independent publishers like Aftershock comics. They're putting out a lot of impressive titles right now and have a good pool of creative people working on said titles. I'm looking forward to the coming issues of this story. I'm invested in the characters, the story, the art is sublime and sets the tone perfectly for this series. I'm in, and I plan to continue to review this series as each subsequent issue releases to keep everybody updated on it and hopefully sway somebody into pulling it for themselves.
Rating: 9.5 out of 10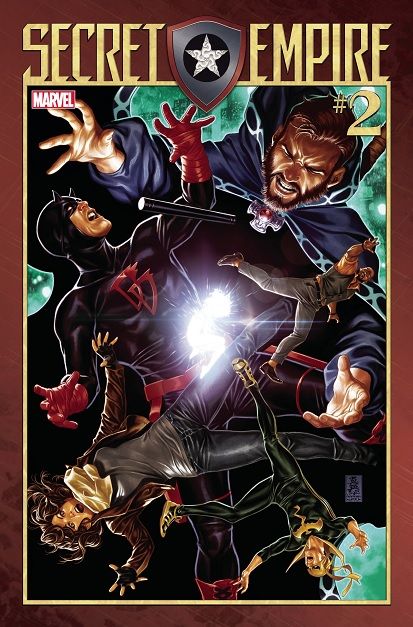 Secret Empire #2
Review by Sankalp G.
Not every issue needs to be action packed or explosive and Secret Empire proves it. A good issue overall, at least until the 3rd issue ( if you count #0), Secret Empire is turning out to be a well-crafted story.
This issue briefly captures the story of the resistant heroes dividing. It was good to see that Marvel still remembers the 'Miles Morales kills Captain America' prediction from Civil War II. Nick Spencer's run on Captain America will always be remembered for its Hydra twist but his current iteration of Captain America is pretty great. He is still Steve Rodgers: a man with iron morals, even when he is supposed to be an evil tyrant.
I always had high praise for Sorrentino's art and his style suits the story. The two page spread with all the memories of Captain America was a highlight of the issue in terms of art.
Nick Spencer has a perfect hold on Captain America but he has handled the other main characters greatly. Black Widow getting her own panels remembering Steve and his experiences with other Avengers was good. The brief Kingpin cameo and the Defenders was great at depicting the scene on the streets. A little surprise at the end was a perfect cap to a story heavy chapter.
After the blunder known as Civil War II, which served as glorified advertisement for Secret Empire, Marvel has learned from their mistake. Secret Empire has potential to be one of the best crossover events in memory, at least up to its 3rd issue.
Rating: 8.0 out of 10
Steve here! That's all the time we have. Tell us what you're reading below and see you back here next week! Youcan now find our reviews on ComicBookRoundUp.com!