411's Comic Reviews: Secret Empire #3, Star Lord Annual #1, More
June 1, 2017 | Posted by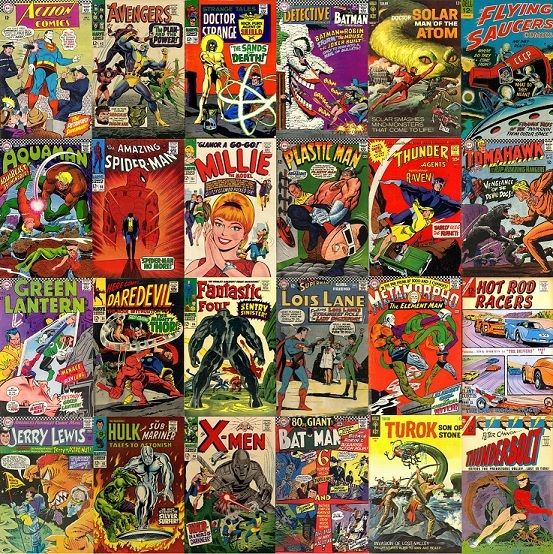 Hello and welcome to 411mania's weekly Comic Book Review Roundtable! Each week we'll be serving up a warm dish of reviews from Marvel, DC, and anything else that captures our interest. What did you pick up this week? Let us know in the comments.
Want to write a review? If you can write at least one review a week, consistently, email me at [email protected]!
Thoughts on this?
Yesterday we discussed, "Does Rob Liefeld Deserve to Be Inducted First into Wizard World Hall of Legends?"
Now on with the show!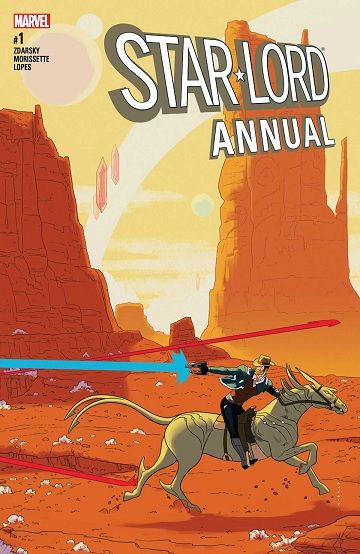 Star Lord Annual #1
Review by RobF
Peter Quill, alias Star Lord has been on a bit of a losing streak as of late. He has lost his team, his girl and his position as emperor. And now he finds himself with a broken spaceship and stranded on a mysterious planet. What else can go wrong? Writer Chip Zdarsky ends his run with an offbeat tale of life and death.
As mentioned, Peter's luck as been all bad as of late and this issue doesn't improve his situation. He has a crash and when wakes up he finds that he is shipwrecked on an Old West type planet. On the surface it appears to be a simple Western town but as we soon discover there is more than what meets the eye. There is a being named Greylight holding the town hostage and initially Star-Lord is no match for him. In the end it's a final battle between Greylight and Quill with a surprise guest star helping to turn the tide.
For such a lighthearted story one would expect the art to match and it does. Morissette's work is solid here, his facial expressions telling the story. Matt Lopes' colors are great as well.
Chip Zdarsky ends his run on Star-Lord with a warped western with a shocking guest star. Djibril Morissette's art fits the subject matter well, and I liked this Annual as a cool one-shot and also as an ending to the series.
Rating: 7 out of 10
Jean Grey #2
Review by Jonathan Durden
Marvel hasn't been my favorite publisher for quite some time now and I don't think that will change any time soon. One thing they're doing right, however, are their X-Men titles. Jean Grey is no exception.
Terrified of being possessed by the Phoenix, Jean seeks out the help of others who have been possessed before, to see if there is anything she can do to avoid the inevitable. What she discovers is not at all encouraging; she finds that all the people she contacted were mentally scarred and possession comes with homicidal tendencies.
One thing that stood out to me about this issue is that Jean is still young. She's terrified because of so many things. She was transported out of her own time zone, and now she gets a warning that the Phoenix is coming for her and she's afraid she is either going to kill a lot of people or die trying to fight it. This is a lot to put on anyone, including a telepath.
The art was satisfactory, as was the pacing. Artist Victor Ibanez does a good job of depicting emotion and action set-pieces. The writing was done pretty well too, although at times it seems Dennis Hopeless was guessing at what people Jean's age sound like. Overall, though, the writing did what it needed to do and didn't stumble along the way.
I'm keeping this on my pull list for now because I enjoyed these first two issues and I am interested in seeing where this goes. I only wish that since Marvel is pumping these X titles out every other week that they would fall in line with DC and drop the price to 2.99 instead of 3.99. That's going to hurt anybody's wallet if they follow all or even half the X titles that Marvel has slated for the summer.
Rating: 7.0 out of 10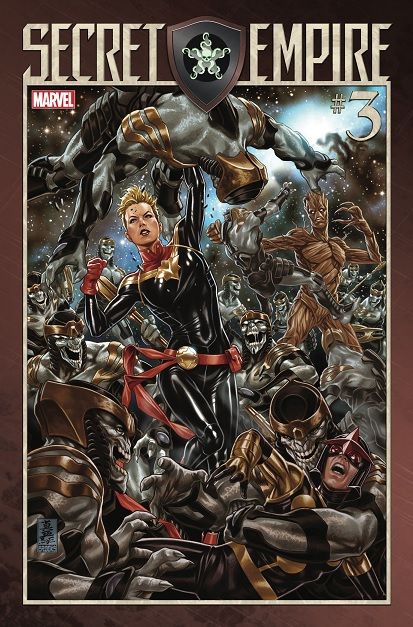 Secret Empire #3
Review by Sankalp G.
Every creator loves his creations. Same can be said about Nick Spencer as we dwell more into his Hydra Universe in Secret Empire #3.
Secret Empire #3 has so much to talk about and Spencer does it successfully. There are many threads to juggle: Black Widow's assassination plan, Hawkeye leading a team in the search of fragments of Cosmic Cube, and Hydra itself searching for them. There is follow up on the heroes stranded outside the Earth's protective shield as well. Somehow, everything is building up to the one huge set piece.
Spencer's run on Cap has been all about political reflection in society and the picture he has painted here is pretty tragic and sad but close to reality. This issue might not give you joy or provide the fun that other comics offer but may present you with a real but painful version of the story.
The last issue's big surprise was another Steve Rogers; an important piece of the puzzle which is going to be key going forward. He can be anything: a doppelganger, the Ultimate version, from Secret Wars, or just a battle of morals inside Steve's mind. There was another surprise at the end of this issue…a hero with a surprising allegiance. It remains to be seen what game Spencer is playing with him.
Sorrentino's art is pretty great, as it continues to remain the highlight of the series. Another solid, but not spectacular, issue from the team, Secret Empire,/i> remains a promising event. A good issue overall, which some can be classify as a placeholder issue.
Rating: 8.0 out of 10
Steve here! That's all the time we have. Tell us what you're reading below and see you back here next week! Youcan now find our reviews on ComicBookRoundUp.com!