411's Comic Reviews: Secret Empire #4, Secret Empire: Brave New World #1, More
June 15, 2017 | Posted by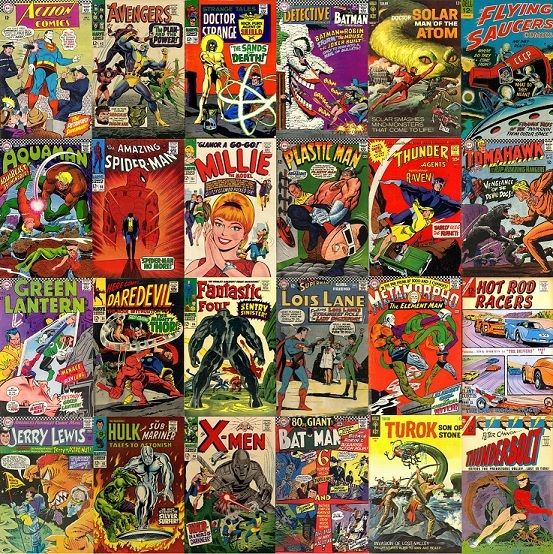 Hello and welcome to 411mania's weekly Comic Book Review Roundtable! Each week we'll be serving up a warm dish of reviews from Marvel, DC, and anything else that captures our interest. What did you pick up this week? Let us know in the comments.
Want to write a review? If you can write at least one review a week, consistently, email me at [email protected]!
Yesterday we asked, "Should Batman and Catwoman Get Married?!"
Now on with the show!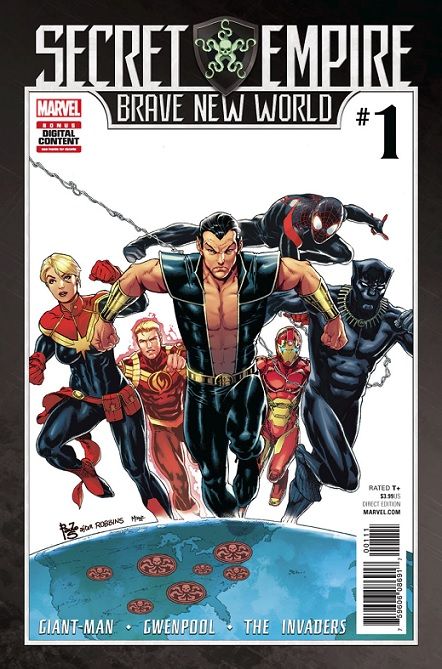 Secret Empire: Brave New World #1
Review by RobF
As with all Marvel events there is the main story followed by a series of one-shots that expand on the story. In this case we have Secret Empire: Brave New World, which highlights several characters and their reactions to the Hydra-dominated Earth. Here we have the Invaders, Giant Man and Gwenpool.
The first story, by Paul Allor and Brian Level, feature the Invaders (Jim Hammond and Toro) and their quest to find an ally in Namor. What they didn't know is Namor's desire to stay out of the conflict overrides any sense of comradely he may have felt. Allor has Namor's dialogue down perfectly and Level's seascapes are spot on. This is the highlight of this issue.
The second story familiarizes the reader with the new Giant Man and his position in the conflict. At first one has to wonder how this story ties in but by the end we have a better understanding. Jeremy Whitley and Diego Olortegui ultimately fail in the SE crossover department as the end feels like an add- on to make it connect to SE.
Finally we have the lighter side of fascism with Gwenpool. This was easily my least favorite story. I just didn't get it. Sorry Nick Kocher I missed this one. Thankfully it was a short one.
This SE tie-in suffers from some poor writing and execution. Out of the three stories I could only recommend the first, the Namor story the only true SE link.
Rating: 4.0 out of 10
Secret Empire #4
Review by Sankalp G.
Can family dinners be fun and interesting? Most certainly, as the 4th issue of Secret Empire proved. As much as it is weird to say, this issue was best of the series and we are just getting to the halfway point for this event; along with a new art team of Francis Yu, Rod Reiss and Joshua Cassara.
As I stated two weeks ago, Nick Spencer is loving this Hydra world he has created. As stated in the last issue, both sides are pursuing the fragments of the Cosmic Cube. Both sides sent their teams with Iron Man and Supreme Leader Steve Rogers himself leading their teams to Alaska, a territory controlled by Ultron/Hank Pym (Check out Uncanny Avengers for more on that)
What follows is pure masterclass. Hank Pym has a moment with Tony Stark and Steve Rogers about old Avenger dinners and pool parties with references to other Marvel events. This is a pretty vague way to describe it, but this was one of those unforgettable moments from this issue and it addressed a lot of things. If, and only if, Marvel didn't precede this with Civil War II. Secret Empire could have been a massive event with a much stronger buildup.
Also, what follows it is also a game changer. Somehow, Team Iron Man obtains the fragment, just to learn that Namor has surrendered his own fragment (See the last issue for the reference) to the Hydra government and now the odds are even; with Steve even saying that he has a spy inside the rebellion camp.
The 'other' Steve Rogers is still fighting villains in some mysterious place and has found two new allies. I don't know where this is leading but it is turning into 'head scratching' from 'mysterious' without anything solid to even make assumptions. We also see Black Widow continue her expedition with the Young Avengers.
The art was solid, very much suited to the notion of the issue. Again, as last week's Batman, solid facials and great art altogether made conversation between Pym and others a breeze . A little complaint though; I found Tony Stark and few other faces to be little bit unrecognizable. All in all, art was perfect for this issue.
One of the best issue so far in the series, Secret Empire continues to remain a solid event.
Rating: 9.0 out of 10
Steve here! That's all the time we have. Tell us what you're reading below and see you back here next week! Youcan now find our reviews on ComicBookRoundUp.com!