411's Comic Reviews: Spider-Man/Deadpool #1, Swamp Thing #1, More
January 14, 2016 | Posted by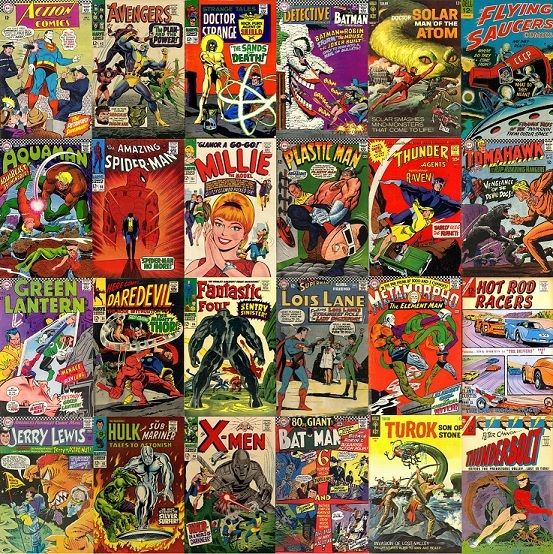 Hello and welcome to 411mania's weekly Comic Book Review Roundtable! Each week we'll be serving up a warm dish of reviews from Marvel, DC, and anything else that captures our interest. What did you pick up this week? Let us know in the comments.
We're looking for reviewers! If you can write at least one review a week, consistently, email me at [email protected]!
Yesterday we asked, "Who is Marvel Bringing Back From the Dead?"
Now on with the show!
Swamp Thing #1
Review by Steve Gustafson
Writer Len Wein returns to Swamp Thing to launch a new six-issue miniseries, backed by artist Kelley Jones. How is it? Better than you think.
Swamp Thing returns in an all-new series written by his co-creator, legendary writer Len Wein! Swamp Thing has received an ominous warning, and now he finds himself under attack from the forces of dark magic. These are more than just your average monsters—and there's something much worse looming on the horizon for Alec Holland!
I was excited to hear Swamp Thing was returning and even happier to hear that it was for a miniseries from his co-creator, Mr. Wein. Some characters come off better in focused, start-to-finish storylines; Swamp Thing being one of them.
This book is a treat for old-school fans but is more than welcoming to new readers. Wein proves he's still one of the best with a strong script supporting a hugely entertaining story, heavy on solid basics. Any question about who Swamp Thing is and how he ties to the DC universe is answered here, in creepy, haunting fashion. White you might be worn out by zombies, Wein does justice to the undead in classic comic book style.
Jones is perfect for the job, creating a dark atmosphere and a striking main character. It's a creepy read and Jones' pencils are a treat to look at.
Swamp Thing #1 is one of the best DC books I've read in a while. The suspenseful story comes alive in Jones' pencils and you should make it a point to search this one out. 9 out of 10.
Spider-Man/Deadpool #1
Review by RobF
YAY! Joe Kelly is writing Deadpool again! The Merc-with-a-Mouth's best writer (in my opinion) teams up with artist extraordinary Ed McGuinness (arguably his best artist) to create an enjoyable opening chapter that establishes the relationship between the two characters and then sets up for the wild ride the rest of the mini-series will be.
The story takes place soon after Spidey quit the Uncanny Avengers due to Deadpool's participation. That doesn't deter 'Pool from trying to recruit Spidey into his mercenary business. It's interesting to see Spidey play straight to Deadpool madcap sensibilities. While their philosophies are diametrically opposed their goals remain remarkably similar.
This issue isn't just for laughs there are some deeper issues at play. For Spidey, it's his struggle to balance his duties as a CEO and philanthropist with his selfish desire to remain a superhero. For Deadpool, it's his quest for legitimacy and respect. Credit to the creators for adding some depth to what could have been pure silliness.
We should take a minute and sing McGuinness and Mark Morales praise for their contributions. Both men are at the top of their game. Kudos to cover artist Jason Keith as well.
Kelly and McGuinness both have histories with Spidey and 'Pool and that fact is quickly apparent through the dialogue and art. Wherever this series takes us it's sure to be a fun ride.
Paper Girls #1-4
Review by Edward Tripp
The newest series from Saga's Brian K. Vaughan, Paper Girls, is a suspenseful tale set around four young girls in the backdrop of 80's Midwest America. After a chance meeting the four paper girls stumble upon a mystery that instantly changes the world around them. Four issues in and Vaughan has done an excellent job creating more questions than answers.
The four main leads could have been ripped from any Brat Pack movie from the 80's. From the new girl (Erin) to the tough girl (Mac), each contribute to the dynamic of the quartet trying to find the truth behind the suddenly appearing creatures and invaders.
Teamed with Vaughan is artist Cliff Chiang (Wonder Woman). His pop art style meshes well with the story being told by Vaughan. There is an 80's feel to the series that can be seen panel to panel. The characters look fresh yet feel familiar and each are drawn with their personalities in mind. He also does a great job in making the subdivision setting come alive particularly in the skies above. Matt Wilson's color work also helps in giving the book an 80's vibe with his use of bright and neon colors. Together the team of artist deliver panel to panel in the first four issues of the series.
Paper Girls is on track to become another hit for Vaughan. The story blends a familiar setting with many twists and turns each issue. As with his previous work some may find this better suited for TBP consumption due to its long-term storytelling. However, I felt so engaged with the ending of each issue that I recommend making this a monthly read. I kept in mind this while writing this review as to not spoil the major plot twist from the first four issues.
Issues 1-4 are available now.
Overall Rating of Issues 1-4: 9 our of 10 for the first 4 issues of the series..
Steve here! That's all the time we have. Tell us what you're reading below and see you back here next week!