411's Comic Reviews: Suicide Squad #1, The Fallen #1, More
August 25, 2016 | Posted by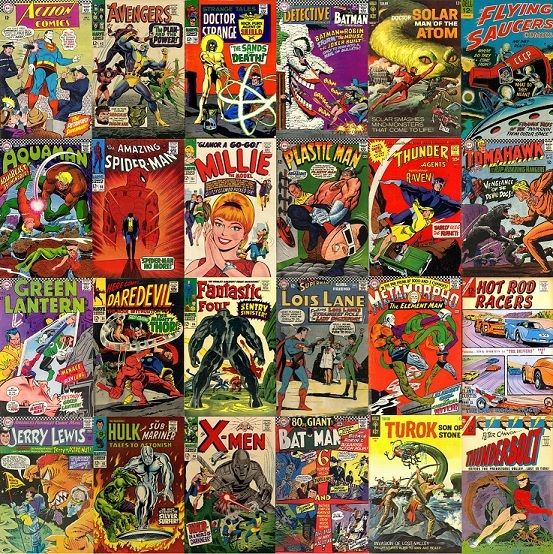 Hello and welcome to 411mania's weekly Comic Book Review Roundtable! Each week we'll be serving up a warm dish of reviews from Marvel, DC, and anything else that captures our interest. What did you pick up this week? Let us know in the comments.
Want to write a review? If you can write at least one review a week, consistently, email me at [email protected]!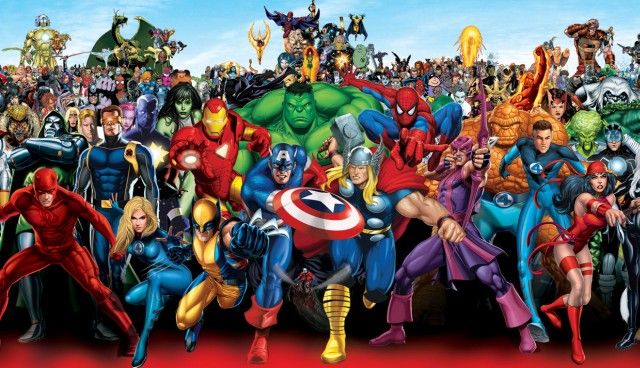 Yesterday we discussed The Greatest Superhero Costumes!
Now on with the show!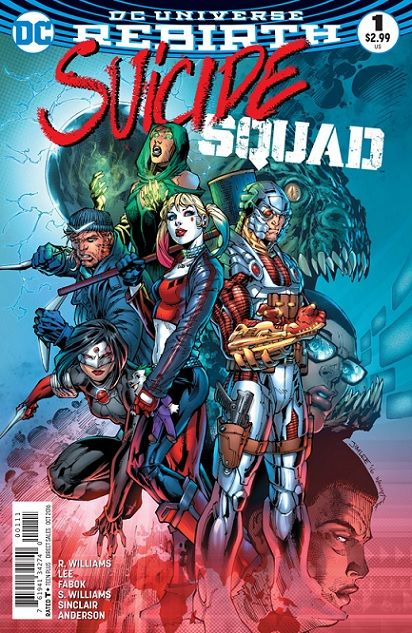 Suicide Squad #1
Review by Steve Gustafson
Task Force X comes to Rebirth! You know the deal. Amanda Waller has an impossible mission and assembles a team of villains. Their mission for this issue? Find a cosmic item that landed in Siberia.
Before we jump into the good and bad, I want to make it clear that I consider the John Ostrander era one of my favorite teams in comic history. The Dirty Dozen concept is perfect for comics and Ostrander pulled if off near flawlessly.
What do I think of the latest version? It's really a mixed bag and the blame lays squarely on the Suicide Squad movie. This issue is swimming in its influence and you liking this book depends on you liking the movie.
Writer Rob Williams gives us the same team as the movie and some of the same story beats as the movie so at first I thought I was getting some form of comic adaptation instead of an original tale. The issue itself feels cheated due to the set up and pacing but fans of the movie will likely enjoy the refresher. Williams does a nice job re-introducing the characters and reminding us how bad (good?) they can be.
Jim Lee is Jim Lee and it's good to see him on the book, although his style is more geared to action, which this issue is lacking. This was here as an introduction and not much more.
The backup story will seem familiar to those who saw the movie as well, with a couple tweaks, but is saved by the art.
Bottomline, this issue is geared to ride off the publicity of the movie and bring in new fans. For those of us who've been on the Suicide Squad team for years, it's a filler but good enough to get me to come back for the second issue. Good not great but hopeful for the future.
Rating: 7.5 out of 10
The Fallen #1
Review by RobF
One of the most controversial figures in comic history is dead. Who will mourn him? Who will curse him? And more importantly, who gets his stuff? Greg Pak and Mark Bagley have the enormous task of laying to rest Bruce Banner and his better known other half, The Incredible Hulk.
The story begins graveside with a number of mourners trying to pay their respects. The usual casts of characters are present: Tony Stark, Rick Jones, and Dr. Strange. The most interesting thing about this funeral is who decided/cannot attend. Skaar (son of Hulk), She-Hulk (comatose Hulk), Amadeus Cho (new Hulk) and General Ross (depowered Hulk) are the most noted. Protesters on the street are dead set on ruining it. Just as things start to escalate the Silver Surfer steps in and defuses the situation.
We then turn to the aforementioned missing parties and their reactions to the death of Banner/Hulk. Betty Ross, Rick Jones, Korg, Elloe Kaifi, and No-Name are concerned that one if not all of the missing Hulks will try and take vengeance. And they should be. Jones, Ross and Cho all seem to have different ideas on how that vengeance should be achieved.
The best part of this story is the reading of the will. It's equally amusing and sad. Bruce isn't sad, he almost relieved by his passing. He offers comfort, humor, and gifts to his friends and family. Finally, he tries to impart them with a little knowledge, some good advice we could all use. As we see at the end of the issue, not everyone is listening.
As a fan of Mark Bagley's work I can't say this was his best. It seems rushed, his normally clean lines not present here.
Is Bruce Banner/the Hulk truly dead? Does anyone in comics stay dead? Probably not, but if it is the end it was a proper sendoff.
Rating: 7.0 out of 10
The Flash #4
Review by Jonathan Durden
So far, The Flash has been one of the more interesting and fun comics to read that are on my pull list. This has not changed yet. The story and structure by Joshua Williamson is cohesive and easy to follow, and the art has been phenomenal as well.
However, as DC is known to do for many different reasons, the artist has changed for this issue and now we have Neil Googe on board to draw flash. Though I was really enjoying Di Giandomenico's art, Googe is certainly capable of handling this book. The only nitpick I would have for the art would be that in some panels Flash has the yellow lightning-design down his suit and in some panels he doesn't have it at all for some reason. That little detail was forgiven however due to the strong story and breathtaking colors by Ivan Plascencia.
The story is interesting and it kept me wanting more as I read the last few pages. I'm all in to see who Godspeed is and to see August get answers about his brother's death. Don't care much for a romance between Barry and Meena, but hopefully Wally West joining the team of speedsters being trained will offset that.
I've had to drop a few titles from DC's Rebirth lineup off my pull list because there are just so many and I can't keep track of all of them. Some books that are not up to a certain personal qualification serve no purpose of being kept around for me. The Flash is one comic that will remain on my list for the foreseeable future, though.
Rating: 7.5 out of 10
Steve here! That's all the time we have. Tell us what you're reading below and see you back here next week! You can now find our reviews on ComicBookRoundUp.com!