411's Comic Reviews: Weapon X #1, Redneck #1
April 27, 2017 | Posted by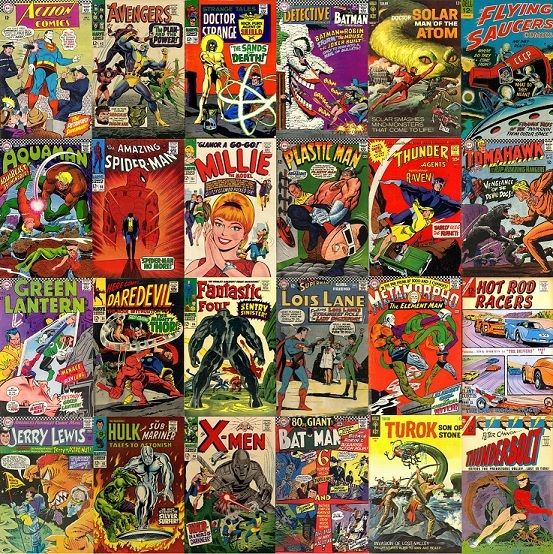 Hello and welcome to 411mania's weekly Comic Book Review Roundtable! Each week we'll be serving up a warm dish of reviews from Marvel, DC, and anything else that captures our interest. What did you pick up this week? Let us know in the comments.
Want to write a review? If you can write at least one review a week, consistently, email me at [email protected]!
Yesterday we asked, "Marvel's Legacy vs DC's Dark Matter: What's at Stake?"
Now on with the show!
Weapon X #1
Review by RobF
Weapon X is back? Really Marvel? Weapon X is back again with Old Man Logan, Lady Deathstrike and Sabretooth in its crosshairs. AGAIN. Greg Pak and Greg Land don't break any new ground here nor do they show any reason to continue reading.
One has to wonder why Weapon X keeps coming after Wolverine and the others. What are they hoping to accomplish? They have already failed several times and I don't imagine they will be any more successful here. Greg Pak has written some great stories in the past it's disappointing to see him rehashing old material.
The one enjoyable element for me was the interaction between OML and Sabretooth. There is no love lost there even between a time-displaced Wolverine and an old weathered Creed. It's funny how they quickly fall into their "old" habits, Marvel's version of the Odd Couple.
The main criticism of Greg Land's artwork is his rendering of his characters faces, particularly women. And it is justified, as they do all look the same. And in some places OML looks just plain weird. The issue appears rushed, surprising for such an important relaunch.
A title such as this should have started with a bang not a whimper. The story is uninspired and the artwork is messy and the combination makes for a tough read. Sorry Weapon X you will not make my pull list.
Rating: 3.0 out of 10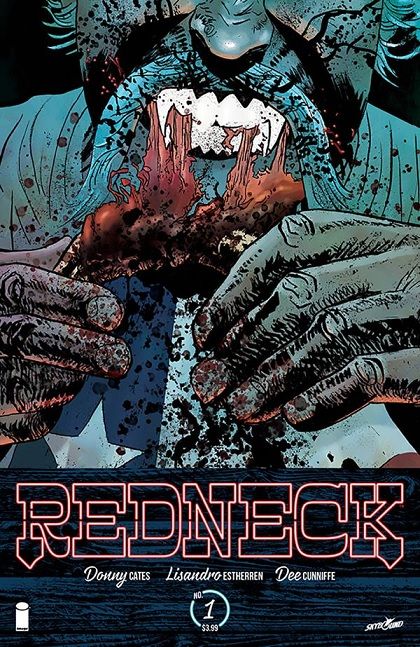 Redneck #1
Review by Jonathan Durden
Redneck is a new Image series that is set in modern times in Sulphur Springs, Texas. It focuses around the Bowmans, a family of Vampires that feed only on cattle-no humans allowed. Bartlett Bowman is the protagonist and this issue deals with him presumably breaking a long-teetering truce between the Bowmans and the Landrys. The two families have basically been at war with each other for generations, only now just waiting for one side to make the first move.
Donny Cates brings us a shockingly new perspective on the Vampire mythology with the help of Lisandro Estherren on art, Dee Cunniffe on colors, and Joe Sabrino on letters. Altogether they make a good creative team and I was hooked on this story by the time the end of the issue came around.
Though the way it is written and drawn implies that Uncle Bartlett broke the truce, it is not definitive. Cates and Estherren did not show, perhaps intentionally, what transpired after Father Landry said the words that made Bartlett glow with hot fury. I have a theory about what actually happened that fateful Christmas Eve night, but I won't get into it here.
This is a well done first issue of a series that I think will have readers engrossed in it for as long as it is being published. Donny Cates is definitely a writer to look out for in these coming months. He has some buzz building around his Aftershock-published series Babyteeth, and Image's God Country sounds like one to look into as well.
Rating: 9.5 out of 10
Steve here! That's all the time we have. Tell us what you're reading below and see you back here next week! You can now find our reviews on ComicBookRoundUp.com!