A Fool's Utopia 11.15.12: TV Show Sequels
November 15, 2012 | Posted by
Two things inspired today's column subject. First, the rumors going around about a sequel series to Boy Meets World which would have the interesting side effect of having picked up on characters lives many years after they said their good-byes to us. Second, an email from a long time reader I like to call Minnesota Eric who posed the question if there had ever been another set of characters whose storylines were continued on a different show years later – or something like that. I was on a mission to find out the answer to that and I have several different situations for your approval.
Some rules I posed to myself:
1. Spinoffs do not count unless they occur years after the original show was cancelled
2. Dallas does not count. Only because Eric mentioned it in his email and I didn't want to steal it from him.
3. TV Movies/Reunions do not count. It has to be a series.
4. Cartoons/movies do not count.
Here's what I came up with…
The Bradys/The Brady Brides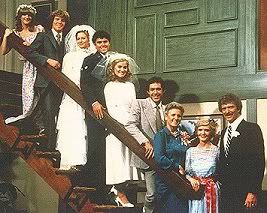 Follow me here. The Brady Bunch has been a pop culture phenomenon for over 30 years. It went off the air in 1974, got popular via reruns and spawned The Brady Bunch Variety Hour in the late 70s minus Eve Plumb. Here comes 1981 and NBC decides to air a made for TV movie called The Brady Girls Get Married in which Marcia and Jan would get married in a double wedding. This proved to be the last time the entire cast would be together. At the last minute, NBC decided to split the TV special into several episodes and create a new sitcom entitled The Brady Brides that would follow the exploits of Jan, Marcia and their new husbands as they co-inhabited. All the characters were updated in real time. The series lasted ten episodes.
Fast forward to 1988. CBS decides to run a reunion/made for TV movie, A Very Brady Christmas which again updates the characters in real time. This time Susan Olsen is the missing Brady. The ratings success of the special led to a one hour drama show, The Bradys. The problem was America doesn't like their Bradys in one hour dramas. It lasted all of six episodes.
90210
I'm not going to sit here and like I know about anything Beverly Hills 90210 outside of the fact that it was an insanely popular show in the 1990s. I think I've seen all of two episodes. I knew the characters because if you lived back in the 1990s, you couldn't get away from them. That, and my sister was a big fan of the show, so it was kind of hard to run from it. In 2008, the CW decided to revive the show – yes, it's already going into its fifth season! The show features all new characters at the same high school as the originals. Unlike the Bradys multiple comebacks, I can't verify this one personally, though I do know that Jennie Garth, Shannen Doherty and Tori Spelling returned to the show as special guest stars on a few occasions reviving their Kelly, Brenda and Donna from the original show. I believe this counts.
The NEW WKRP in Cincinnati
For those of you under 30 reading this, WKRP in Cincinnati was a successful sitcom in the late 70s/early 80s about a radio station in the Queen City. In 1991, someone got it in their head that the show was still viable and we got two seasons of The New WKRP in Cincinnati in syndication. The storyline has Arthur Carlson Jr, a character that appeared in one episode of the original series, coming to work at WKRP and get groomed to take over the station from his father. The roles of Arthur Carlson, Herb Talek and Les Nessman were all reprised for the new series by their original actors. Other original cast members occasionally stopped by their old stomping grounds for an episode or twe as well. We got updated on some of our favorite characters, some bad comedy and got to look at Tawny Kitaen for awhile. It was win-win for everyone!
Family Ties/Spin City
This might be a stretch but I want to count it because I love Michael J Fox's last episode of Spin City. It was hectic, emotional and raw. It had an appearance by Michael Gross (If you've never watched the Tremors franchise, you need to do so now) who was Fox's TV dad in Family Ties. It had illusions to a "Mallory," which was the name of one of Fox's TV sisters on the show. Most importantly, when Michael Flaherty (Fox's character on Spin City) goes to Washington DC to become a lobbyist, he talks of meeting a young Republican Congressman from Ohio named Alex P Keaton (Fox's character from Family Ties). I'm counting it because we learn what happened to Alex Keaton over ten years after Family Ties went off the air.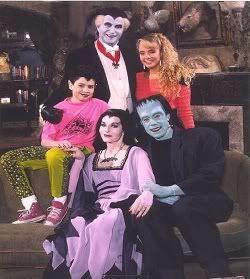 I have a bunch of "HONORABLE MENTIONS" that may or may not count by your standards, but let's go through them, shall we?…..Muppets Tonight was a revival of The Muppets Show in the mid-90s that starred all our favorite Muppets and added a few new ones to the mix…..What's Happening Now was a revival of the 1970s hit What's Happening?. All of the original cast members returned to their roles and played their characters six or seven years older…..Knight Rider spawned two sequel series after it went off the air in 1986. In 1997, Team Knight Rider was a short lived series that hinted at the return of Michael Knight. Over ten years later in 2008, Knight Rider showed up on our television screens for awhile continuing the story of the Michael Knight family and their relationships with talking cars…..The Munsters Today was a continuation of the 1960s sitcom The Munsters. The characters were the same though none of the original actors played their respective roles. The show ran for three seasons between 1988-1991 and actually produced more original episodes than the original series. It's most notable as starring the crazy hot (in her time) Lee Meriwether as Lily Munster…..Finally, I know there has to be something like this that I can attribute to the Dr. Who series, but for the life of me, I haven't seen a single episode. The mythology seems way too complicated to jump into at this point. If we have any Dr. Who experts reading, let me know in the comments. Better yet, email me and explain to me the mythology. Please?
FIVE RANDOM THOUGHTS
1. I think I've found the film that's going to bring me back to theaters for the first time in over a year. I thought it would be Dark Knight Rises, but it turns out that I didn't need to see it that badly. I believe it's going to be Lincoln. I'm a big fan of Daniel Day Lewis and while Stephen Spielberg doesn't always hit homeruns, he's Stephen Spielberg – 'nuff said. I'm sort of an American History nerd, so this is right up my alley.
An interesting story I heard about this movie is that Spielberg kept asking Lewis to play the role and kept getting shot down. Imagine telling Stephen Spielberg "no." Lewis tells Spielberg that he is too intimidated by the great man that Lincoln was and is afraid of screwing the character up. Finally, Spielberg is having lunch with Leonardo DiCaprio and expresses his desire to have Lewis play the role of Lincoln. DiCaprio tells Spielberg he'll take care of it. The next day Spielberg receives a phone call from DiCaprio telling him to call Lewis right away. He does and Lewis agrees to play the role with the caveat that he get one year to prepare for it. The conversation between DiCaprio and Lewis, as far as I know, has not been leaked.
I thought it was kind of a cool story. Hopefully in this spot next week, I'll have a mini-review of Lincoln.
2. SPORTS THOUGHTS:
a. If you've read my column more than once, you know that SPORTS THOUGHTS more often than not means "Indianapolis Colts." I think their win over Jacksonville a week ago today was their most impressive of the season. Sure, beating Green Bay was nice, but that was at home riding an emotional high after hearing of Chuck Pagano's illness and against a Green Bay team that hadn't yet found it's rhythm.
Jacksonville, more so than any other divisional opponent, always finds a way to beat the Colts no matter how good the Colts are and how much the Jaguars suck. This was true even when Peyton Manning was heading the team. To go to Jacksonville, play a crappy game and still win easily in the middle of the season in what should have been a trap game with New England next on the schedule, is the most impressive victory of the season for me. If they find a way to win at New England, then that will be more impressive. Until then, the Jacksonville win garners the top spot.
b. As much as I underestimated Andrew Luck and this Colts team at the beginning of the season, the hype and optimism here is getting out of control. I actually had to argue at a party on Saturday against Andrew Luck being a Top Five quarterback in the league. People around here actually believe that! A guy with 10 touchdown passes and 9 interceptions! Hey, Andrew Luck is awesome and the Colts are way overachieving, but he's not yet an elite quarterback. Maybe next year and maybe for the next 15 years, but not this year. This is going to make him insanely hard to draft in fantasy football. You'll have to take him with the #1 pick to get him around here. I still have the Colts at 8-8 and just missing the playoffs. Wins over Kansas City and Tennessee are the ones I have marked. However, a home game against Buffalo and the possibility of Houston dogging that last regular season game looms. If one or both of those happen, mixed with Miami playing like they did last week a couple of more times and it's possible for the Colts to sneak into that last playoff spot. That might mean a wild card round matchup against Denver….I don't even want to think about that.
c. Maybe just as maddening is the hoopla surrounding the Indiana Hoosiers. I live in the city. I know they are damn good. They come to my place of employment from time to time. They're cool guys, but come on people – a win over Bryant doesn't give them the national title. They are in the hunt for sure. I will root like hell for them, but I'm also realistic. Someone told me the other day they were better than Michigan State because State lost a game already. Indiana has played Bryant and North Dakota State. Michigan State played UConn and Kansas. Not exactly a fair comparison.
3. Ghost Hunters got renewed for a ninth season by SYFY with episodes beginning in January. I've pretty much stopped watching the shop completely. I have about 12 episodes backed up on my DVR. There's little to no chance that I watch them unless someone pays me. I'm more interested in what this means for Ghost Hunters International. I have it from the investigator's mouths that the GHI team has been on hiatus and has heard nothing from their production company. Their contracts are up in March. It's not looking good for the away team.
While Pilgrim Films and SYFY can blame the cast members all they want for declining ratings, it actually goes back to the beginning of the show when Pilgrim decided that GHI would be sold on the locations – and they have some great ones – instead of the personalities of the investigators involved. Because of this, all the members of GHI come off as boring and too serious. I've met many of the people on the show. They are anything, but boring and too serious. By the time Pilgrim figured out their strategy wasn't working, it was too late. They decide to reboot the show by recasting a lot of it and throwing Kris Williams from GH as a lead investigator for sheer eye candy alone. Anyone who thinks she was moved for any different reason is kidding themselves. That strategy also failed as the addition of Kris didn't pop the ratings whatsoever.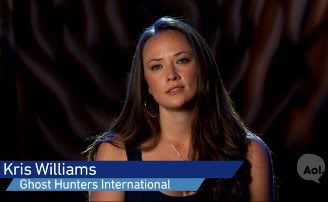 How do you fix the show? I don't know. I don't get paid to know. If I were paid to know, I would figure it out. The solution lies somewhere in between giving each investigator individual roles and making the show entirely different from GH. When GHI was the best ghost hunting show on television, it was doing all sorts of things GH wasn't doing like mixing up the teams, trying new equipment, experimenting with new theories, etc. Pilgrim decided to make it Ghost Hunters-lite. The problem is Ghost Hunters isn't what it once was and those who watch GH are fanboys of the show and could care less about a copycat show.
GHI got some publicity last year when Susan Slaughter agreed to do bloodletting in order to try and get a ghost to appear. Kris Williams was dead set against this and wouldn't participate in the ceremony. This was the best episode this show was done in a long, long time. Slaughter's character on the show is one that is adventurous and a little on the dark side. I poke at her for it in my recaps of the show, but it's an interesting character. We know how she is going to react when it comes to a situation. Toss in Kris, who is safety oriented (and will add to the audience's inner turmoil about what is going on); Barry who is always looking for new ways to get evidence and make one of the other guys a solo ghost hunter, a veteran badass type like Brian became for awhile in the first season of the show. Get a cadre of ghost hunters who could be on the show at any time. Be different than GH! If you have ten-twelve ghost hunters to choose from each episode and the audience doesn't know who is going to be on the trip, it might stoke interest. Hey, it's better than making your cast sit at home by the phone.
4. You've heard enough about ghosts? Let's move onto Bigfoot. I'm sensing a theme here. As I have chronicled in this column, I stopped watching Finding Bigfoot after the first season, finding it stupid. I did pay attention when I saw one of the stars of the show, Bobo, was going to be on Conan. Bobo is probably the most likeable character on the show and I think he came off well on Conan. He mentioned a hunter shooting a couple of Bigfoot and even managing to get a chunk of a Bigfoot's arm that is currently being studied somewhere that I am sure is dark, deep and government funded. I'm probably more tuned into the cryptozoology community than the average person, but I've never heard of this. Has anyone else heard that we have a chunk of Bigfoot hanging around out there?
5. Am I the only person sick of Rihanna? I just don't get the attraction. Every day there's a new semi-nude picture of her and I just don't care. She's not that attractive. I really don't care if Chris Brown beats the crap out of her again at this point. That sounds harsh, but it's the same verdict I would give to anyone who goes back to an ex that beat them. I would just like her to go away, please.
USELESS TRIVIA AND SHAMELESS PLUGGING
LAST WEEK'S USELESS TRIVIA
Since I'm a Buffy fan boy, what role did Sarah Michelle Gellar originally try out for in the Buffy series?
ANSWER: Cordelia Chase and Buffy Summers. Shout out to ANDREW and BEN PIPER for getting the answer correct! I believe Charisma Carpenter also tried out for both roles.
THIS WEEK'S USELESS TRIVIA
Before the merging of the two families and the adopting of the last name "Brady," what was the last name of the faction that would become the Brady girls? Excluding Alice, of course, as she was already working for the Bradys as a maid.
SHAMELESS PLUGGING
As always, check out our latest episode of The Resurrection of Zombie 7 Podcast on iTunes. Our most current show is on the Stephen King mini-series, IT. It's our palette cleansing ONE NIGHT STAND episode that we do between franchises. Speaking of franchises, we are only days away from starting a new in the form of the Final Destination series.
The latest episode of The Zombie Reckoning Podcast is still available to be listened to on The Horror Palace Network or on iTunes. We just posted a new episode yesterday. It's the BATTLE FOR BLACK FRIDAY putting Dawn of the Dead up against Chopping Mall. Listen to me spout off about how good Dawn of the Dead is for over an hour!

THIS WEEK ON RETRO
Ladies and Gentleman, I'd like to introduce to you the 1990 Nintendo World Championship from Universal Studios in Hollywood, California – an event I just learned existed about two months ago. The Nintendo World Championship owes its existence to the film, The Wizard, which had come out the year before. The Wizard was a Nintendo propaganda film starring Fred Savage in which he tries to get a kid to the Nintendo World Championship. In the movie, the championship was decided by the competitors playing Super Mario Brothers 3, which hadn't been released to the public yet. The film was the first time anyone ever saw this mythical game. In real life, the championship was decided in a much different manner.
Nintendo set up competitions in 29 different cities in America (Los Angeles had two competitions) and over a weekend crowned a city champion in three different categories: 11 and under, 12-17 and 18 and over. The thirty city champions then travelled to Universal Studios in Hollywood where they played a round on a special Nintendo World Championship cartridge with the top seven scores in each category moving on. The top seven then played a second round on the same cartridge with the top two from that heat moving into a final head to head competition to determine the champion for that age group.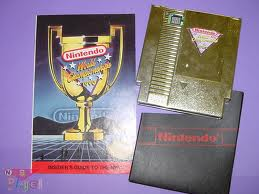 The cartridge consisted of three games with a 6:21 time limit. The first game was Super Mario Brothers where contestants had to get 50 coins before moving onto Rad Racer. In Rad Racer contestants had to finish a specially designed course, then they could move onto Tetris until the time expires. The person with the most points wins. The scoring system was weighted so that that the two games at the end were worth more points. Basically, the person who could get to Tetris the fastest and rack up the most Tetris points was going to win. It's an odd choice of games as the three games had been out for a while and were past their prime. However, the reverse of that is any gamer worth his salt was going to know these three games so there was a familiarity factor at play. A far cry from Super Mario Brothers 3, however.
The top dog in each category received a $10,000 US savings bond, a convertible, a 40″ TV (that was big back in the day)and a gold Mario trophy. Here's the thing – 116 of these special Nintendo World Championship cartridges were made. Ninety were used for the finals of the competition and given to the Finalists after they were eliminated. Twenty six were of the gold variety (see Legend of Zelda) and were used as a promotion for Nintendo Power magazine. Needless to say, over the years collectors have sought after these cartridges hardcore. To collectors, the Nintendo World Championships 1990 might be the most valuable cartridge out there. Cartridges that have come on the market of the Finals edition have gone anywhere from $10,000 to $20,000. A quick search tells me that one can be had on eBay for a mere $10,000. A secondary market of Nintendo World Championship 1990 Reproductions has sprouted. One of these can be had for $100. I'll let the Angry Video Game Nerd explain:
23 Years Ago Today
November 15, 1989
#1 Single
"When I See You Smile" by Bad English
#1 Album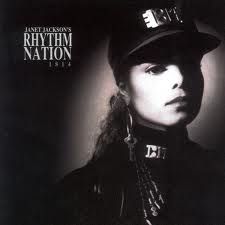 Janet Jackson's Rhythm Nation 1814 by Janet Jackson
#1 Movie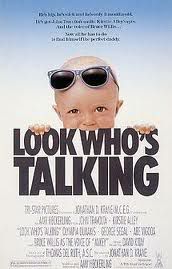 Look Who's Talking
I must leave you now.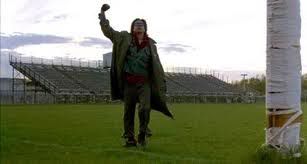 NULL