A Fool's Utopia 11.29.12: A Must Watch Christmas Season
November 29, 2012 | Posted by
Hope everyone had a great Thanksgiving and Black Friday last week. More on mine later, because – well, that's kind of what I do. I talk about myself. Continuing this trend, I will talk about the must see holiday movies/specials/TV shows that are tradition to me in order to make my holiday season complete. That's not to say these are the only holiday specials that I watch, but these are the ones that I have to watch in order to make my holiday season complete. I know everyone has a list, so feel free to share yours.
A Charlie Brown Christmas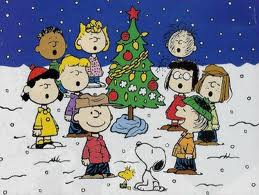 This one is a gimme. It's probably on about 95% of peoples' lists. Like I said about Its the Great Pumpkin, Charlie Brown, Charles Schultz gets it. He perfectly hits on all the right notes of what makes Christmas special. The commercialism vs. meaning battle still rages on and this special made in 1965 still plays well in 2012. That's amazing, isn't it? The rough around the edges nature of the special gives it a surreal quality but manages to make it even more effective. Christmas isn't complete until you hear Linus quote the Bible with bad audio and see Charlie Brown's pathetic attempt at creating a Christmas tree.
Gremlins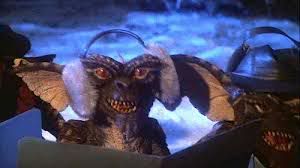 I'm a horror fan, but that's not the only reason I like watching Gremlins at Christmas time. On our Zombie Reckoning podcast, we take two movies (one zombie and one horror) and judge them against one another in seven different categories. One of those categories is ambience. This may sound stupid, but Gremlins is dripping with Christmas ambience. When I watch other movies set at Christmas, I get the feeling that the movie was made in July in California with a lot of Christmas decorations just thrown up. When I watch Gremlins, I really feel like its Christmas time from the mom making gingerbread cookies to the Gremlins hanging the family dog in Christmas lights. It's entertaining, I get my horror fix and it's in season. Joe Dante has to be one of the most underrated directors of our time.
It's a Very Merry Muppet Christmas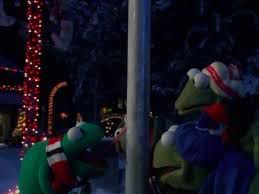 Before The Muppets went to Disney, they had somewhat of a minor comeback when they were bought back by Jim Henson's children before eventually ended up with Disney. We got the likes of Muppets Treasure Island and Muppets in Space, two very entertaining movies as well as this made for TV special in 2002. The special makes numerous references to holiday staples, cliches and movies, but is basically a parody of It's a Wonderful Life where we see what the world would be like if Kermit the Frog were never born. Like all Muppet movies, there are wacky hijinks, celebrity cameos (Whoopi Goldberg, David Arquette, Joan Cusack, William H Macy and Matthew Lillard among others) and of course, they have to save the theater. Over the years, the Muppets have provided us great Christmas specials — even better than this one. This year, I'll try to watch those again, but this is the one that I found a number of years ago that enhanced my holiday experience then and will continue to do so for the foreseeable future.
Scrooged
I know I'm not really out on a limb promoting Scrooged as a great Christmas movie. Whenever Bill Murray is on a screen (be it TV or movie), I just laugh. He gets me every time. At some point during the Christmas season, you'll need a break from the sappy Hallmark movies and you just want to laugh. That's not to say that Scrooged is without tender moments, because the whole movie is about turning a prick into someone who loves and enjoys the holiday season. The 80s modernized version of Charles Dickens A Christmas Carol comes complete with greedy corporate CEO who doesn't even know what he got his brother for Christmas because his secretary sent the gifts. You can get your tender and Bill Murray all in one – he's good like that.
A Christmas Story
Again, this is a surprise to no one. However, I do not own this movie on DVD. I only watch it when TBS runs it for 24 hours straight on Christmas Eve into Christmas Day. You'd be amazed at how many viewings I can sneak in. By that time, I've watched all my holiday must sees, so whenever I have the TV on, it is on TBS. Since I'm an insomniac, It's not unusual for me to get a full viewing of A Christmas Story in at 2 AM Christmas morning. Combine that with partial viewings during parts of both days and I can get around three viewings of the movie in during the 24 hour marathon. It's become as much a part of my holiday season as the Christmas tree, which frighten me because I can control the Christmas tree but the fine folks at TBS can ruin my Christmas by refusing the air the marathon. A Christmas Story has become the mega-modern Christmas classic for a reason. Every scene and character works. It reeks of Christmas, even if it is set in pre-television Indiana. My favorite scene is actually one of the last scenes where The Old Man and his lovely bride are just chilling in the house with the Christmas lights on watching it snow outside. That would be awesome. Too bad it doesn't snow until January these days.
FIVE RANDOM THOUGHTS
1. BLACK FRIDAY THOUGHTS:
a. I didn't clean up in the DVD department this year as I did in years past and I actually spent more than my allotted amount ($6) for any one DVD item. It was The Walking Dead Season Two for ten bucks. Still thought that was a hell of a deal. I did alright, picking up about 15 DVDs ranging in price from $.96 – $10. Other than The Walking Dead, I'm looking forward to an 80s DVD (which I will cover in RETRO) that has a movie, a TV show episode, commercials, trailers and a documentary about the decade. They had one for the 50s, 60s, 70s and 80s. If they had one for the 90s, I would have purchased it as well. It's one of those "Why didn't I think of that?" ideas. The only thing missing is an episode of a popular cartoon from the time.
b. A disturbing trend on Black Friday (or Black Weekend because I was out Friday and Saturday) was overpricing. On two different occasions I had to correct the cashier on the advertised sale price as the item I purchased rung up at full price. On both occasions, the cashier just ask me what the advertised price was and changed the price. This tells me that this was a common occurrence. I'm hoping this was just a mistake and not an attempt by the stores to charge some of the more meek customers who wouldn't speak up full price.
c. I live in Indiana. There was a lot of Colts merchandise available for Black Friday shopping, which works for me because almost everyone I know is a Colts fan. Those who are not either have a good reason (most of them are old and had a favorite team before the Colts moved to Indianapolis) or are the guy who hates all the local teams just to be a dick. That guy is duly ignored and his opinion means nothing to me. However, I was surprised by the amount of Steelers and Cowboys merchandise also on sale. No other team was represented unless you were in a sports store. I guess that's why the Cowboys and Steelers are always atop the list when it comes to merchandise sales for the NFL.
d. First "I Am Officially Old Moment": My niece and nephew both have a Dsi XL. Both want a Mario Party game for that system. I'm at a store just looking at the video games, just to price them so I know what I need to come back and get them later. All I see are Nintendo DS games, no Nintendo DSi games. I am perplexed. I find the nearest 12-year-old and ask him about this anomaly. He tells me that Nintendo DSi is just a version of Nintendo DS and I need to buy Nintendo DS games to play on the DSi. Oy.
e. Second: "I Am Officially Old Moment": I purchased a ceramic Christmas Tree that shoots out lotion for my bathroom. When you start seasonalizing your bathroom – you're old!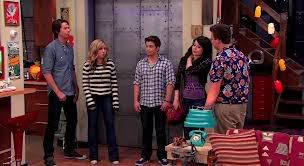 2. Friday marked the end of one of my "guilty pleasure" TV shows, iCarly. It was an okay ending I suppose, though I think I would have liked it better had it just been a regular show or the iCarly webseries got picked up by a TV station and thus ended this portion of the character's lives. I know Nickelodeon is talking about spinning off both Gibby and Sam (with Cat from Victorious), but I don't think I'd be interested in those shows. I guess I'll have to find another wacky tweener show to keep me young.
3. SPORTS THOUGHTS:
a. This past week against Buffalo was a huge win for YOUR Indianapolis Colts. I'm still more impressed with the win at Jacksonville, but this win actually has me finally believing that the Colts have a good shot at the playoffs. I keep waiting for the wheels to fall off the wagon, but they're still there trucking along. This was a win I wasn't counting on. Toss in a game with Kansas City and a home game against Tennessee and you can see where the Colts can finish 9-7. In a weak AFC, 9-7 is likely to get you in the playoffs. In fact, the only other teams vying for the two wild cards are a weakened Pittsburgh team and a Cincinnati team that I trust less than the Colts. Considering the Colts are a game up on these teams with the schedule they have (add in that Houston might not be playing starters in Week 17), a Wild Card matchup at Denver doesn't seem so impossible now.
b. Peyton Manning vs. the Colts? I don't want to talk about it…
c. Much, much respect for the two Colts cheerleaders who shaved their head on national television during the game Sunday in order to raise over $22,000 for leukemia research. It's one thing for already ugly jocks to shave their heads, but for two girls who make a living being pretty? That takes serious balls.
d. I know you're all Indiana'd out at this point, but I want to mention my surprise at the drubbing the Indiana Hoosiers gave North Carolina in the Big Ten/ACC challenge (I wonder if ACC schools call it the ACC/Big Ten Challenge). I knew the Hoosiers were good, but to do that without their full roster was impressive – even if it was at home. One more note about the challenge – I chuckled a bit at the Maryland game only because in a couple of years, they're going to be on the other side of the challenge.
4. I don't like the show, so I'm being honest when I tell that I totally forgot the 'half" part of Two and a Half Men until Angus Jones made his "I hate this show and you should too" statement. With all the Charlie Sheen drama, it was easy to forget that part, I suppose.
5. As the former reviewer of Community for this website (I won't be able to write reviews this season because of the show's move to Friday nights), I feel I need to put my two cents in on this whole Chevy Chase fiasco. My first thought was that it doesn't really matter because he already filmed most of the episodes and no one is dumb enough to think that NBC wasn't going to cancel the show anyways. My second thought was that even though I personally really like Pierce Hawthorne, he is by far the easiest of the seven characters to replace. The TV show was doomed already, so it didn't matter.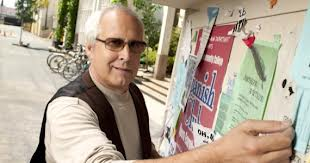 Aside from that, screw Chevy Chase. I've been a fan of his for a while from Saturday Night Live to Fletch to the Vacation series. I've even enjoyed when he would occasionally pop up in cameos and I was stoked to see him on Community. I thought of the seven mains, his character was the most understated and being a comedy veteran he did a lot with a little. I'm sure his casting was more of the "we have Chevy Chase – watch our show" variety than anything else. I was hoping that pop culture's willingness to completely forget about him for two decades would have humbled him, but nope – he's still an ass. Though I agree with the canning of Dan Harmon from a creative perspective, I also am willing to acknowledge that Chase had a lot to do with it. You can tell from watching bloopers that the rest of the cast and crew are uncomfortable with Chase. I guess he cemented his already solid prospects for the Asshole Hall of Fame. Good job, Chevy.
USELESS TRIVIA AND SHAMELESS PLUGGING
LAST WEEK'S USELESS TRIVIA
Which US President officially declared Thanksgiving a holiday?
ANSWER: Abraham Lincoln. Presidents before would declare a day of thanks, but it was Lincoln who declared the official holiday on the last Thursday of November (changed to the fourth Thursday in November – then changed to the third Thursday in November for a few years – then changed back to the fourth Thursday in November – got it?). 411's BEN PIPER get the big shout out this week and his name in all caps for knowing the answer to that one!
THIS WEEK'S USELESS TRIVIA
What film is credited for having the PG-13 rating created for it being too violent for a PG film, but not bad enough for an R rating?
SHAMELESS PLUGGING
As always, check out our latest episode of The Resurrection of Zombie 7 Podcast on iTunes. The newest episode is on Final Destination 2 as we slowly work our way through the Final Destination series. I thought the second movie was clever and surprised me. I didn't think a follow up to the very good Final Destination had any chance at being nearly as good as the original. Also, on the podcast I refer to Final Destination as Final Fantasy about 10 times. Yay, me.
The latest episode of The Zombie Reckoning Podcast is now up on The Horror Palace Network or on iTunes. The newest episode is one day old and if THE BATTLE FOR YOUR TV SCREEN. In this one, we put a zombie film where the zombies come straight from your TV (The Video Dead), against The Ring. It's not much of a contest, but it's fun to listen to us tear apart The Video Dead and talk about Americanizing Japanese films. Check it out, write a comment or I don't know, maybe even SUBSCRIBE! It's free. If you got a couple of hours to kill at work or while you're running errands or doing housework – why not?

THIS WEEK ON RETRO
It's no secret that when it gets within shooting distance of Halloween or Christmas, I like to devote the RETRO part of the column mostly to said holiday. This is my sixth Christmas season here at 411mania, so I've been over a lot of RETRO Christmas stuff. I know I can get away with writing about things I've already written about as I am sure there is no one reading this today that was around for Year One. I don't really like doing that. I have accidentally written about a couple of things twice because I'm old and my brain doesn't function properly anymore. What I'm getting at is I am happy to have found An Awesome 80s Christmas CD during my Black Friday shopping — for five bucks!
It's not a perfect CD, but it's pretty close. If I were to make my own version of an 80s Christmas CD, at least five of the 15 tracks would appear on my version. Other 80s staples that I wouldn't think of such as Pat Benatar, The Bangles, Air Supply and Buster Poindexter make appearances on the album with either their version of Christmas classics ("Sleigh Ride," "Please Come Home for Christmas"). The five that make this well worth the five dollars include "Last Christmas" by Wham! – I'm not a big Wham! guy, but this reeks of 80s and is needed for an 80s CD, methinks; "Jingle Bell Rock" by Hall and Oates; "Christmas in Hollis" by Run DMC (video above); "Twelve Days of Christmas" by Bob & Doug McKenzie; and "Christmas Wrapping" by The Waitresses – which has become a favorite of mine.
I tried to get a good picture of the track listing, but since Awesome 80s Christmas has a mostly white back cover with light pink and green writing, this task proved impossible. Other than the five I mentioned above the track listing is such:
"Please Come Home for Christmas" by Pat Benatar
"Christmas is the Time to Say 'I Love You'" by Billy Squier
"Santa Claus is Coming to Town" by The Pointer Sisters
"Winter Wonderland" by the Fabulous Thunderbirds
"Silent Night" by The Hooters
"Sleigh Ride" by Air Supply
"Zat You, Santa Claus" by Buster Poindexter & His Banshees of Blue
"Rock and Roll Christmas" by George Thorogood & The Destroyers
"Hazy Shades of Winter" by The Bangles
"This One's For the Children" by New Kids on the Block
If I had a wishlist of Christmas songs from the 80s that didn't make the cut or more likely Mood Media Entertainment couldn't get the rights to, it would go like this – "Do They Know It's Christmas" by Band Aid; "Santa Baby" by Madonna; "Santa Claus is Coming to Town" by Bruce Springsteen; "Rudolph the Red –Nosed Reindeer" by the California Raisins and even though I'm not a huge fan of the song, for 80s cred, you'd have to go with "Little Drummer Boy" by David Bowie and Bing Crosby.
It's not as if Awesome 80s Christmas is the only 80s Christmas compilation out there – there are dozens. Mostly they have some mix of the songs on this album and the ones I mentioned on my wishlist – even a bunch I didn't mention. If you like Christmas and the 80s, there are many ways to satisfy your fetish. Just be happy they don't have the Countdown Singers performing all these songs.
23 Years Ago Today
November 29, 1989
#1 Single
"Blame it on the Rain" by Milli Vanilli
#1 Album
Girl You Know It's True by Milli Vanilli
#1 Movie
Back to the Future, Part II
I must leave you now.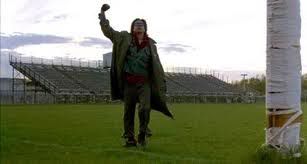 NULL