A Fool's Utopia 12.20.12: Loves and Disappointment from the Holiday Season
December 20, 2012 | Posted by
It's been a bit of an odd holiday season. It started off with a bang in full on holiday mode. I won't say that I got burned out, because I still crave more with less than a week before the big holiday, but it seems to me like Christmas is still two weeks away and I haven't had enough time to do it up right. Still a lot to watch and you can only buy so many votive candles surrounded by pine to try and make the season right. With that said, here are some of my favorite new things and disappointments of the holiday season.
Love
I could have written this entire column about this commercial. What's not to love? The Christmas ornament gun? Love it. The acknowledgement of the joke that Audrey and Rusty are always different actors and different ages in every movie? Love it. The return of several of the Audreys and Rustys including the more famous actors to have played the roles? Love it. European Rusty? Love it. Beverly D'Angelo is an example of plastic surgery done right. I would do bad things to that lady. I don't care how old she is.
Disappointment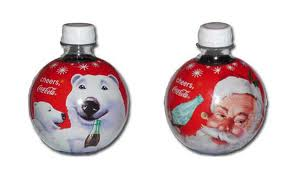 I may be the only person on the planet who had love for them, but I was disappointed to see that Wal-Mart did not bring back the plastic bulb ornaments full of Coke. I don't know why, but Coke always tasted better out of those. The tiny bottles of Coke are a poor substitute.
Love
I found these lovely items at Target early in the season. Being a fan of Peeps in general, I'm always down for something different. I was a bit hesitant on these as I've not had good experiences with the Peeps dipped in chocolate. However, these actually do taste like sugar cookies. Color me surprised. I recommend them to anyone reading this column.
Disappointment
I may be the only one who feels this way, but I don't like stores opening at 8 or 9 PM on Thanksgiving night. It feels like Black Friday cheating to me. I understand it from the store's perspective in that they are trying to make as much money during the holiday season as possible and part of that is getting one over on the competition by being open earlier and hopefully wearing out the consumers both physically and financially. Part of what makes Thanksgiving special to me is driving an hour home and everything but CVS and gas stations being closed. I suppose it's only a matter of time – maybe even 2013 – when the stores don't even close on Thanksgiving. Boo!
Love
Five Cd Sets at Wal-Mart. I just recently discovered these and was hit by one of the those "why hasn't anyone thought of this before?" moments. Have a KISS fan on your list? For $20 you can get five albums (on CD of course) in minimal packaging. The same goes for bands like Journey, Foreigner, Poison and more. I think it's a great idea and after Christmas I will probably be there to make a purchase or two. At the moment, I am on a buying freeze so as not to accidentally purchase something that someone may have purchased me as a gift.
Disappointment
I'm piggybacking the previous disappointment by adding McDonald's to the list. Again, I understand it from a business perspective. Last holiday season, Hardee's drive thru (and I want to say maybe Burger King?) was open all Christmas Eve and Christmas Day and they did well. It seems like a bit of hypocritical of McDonalds to advertise family values one minute and go in the face of the biggest family day of the year. I know some people are up in arms over McDonalds making employees work on the day without extra pay. That sucks. Again, it won't be long before everything is open on Christmas and it will become that much closer to "just any day." Oy.
Love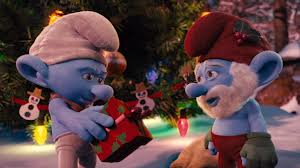 I didn't see The Smurfs last year because I thought the prospect of Smurfs in New York City (or whatever large city they were in during the previews) was ridiculous. I did catch an airing of The Smurfs: A Christmas Carol this month. The special has Grouchy Smurf (one of my favorites) playing the role of Scrooge. It's pretty basic, but I enjoyed it. There's probably some sort of nostalgic factor at play I'm sure, but as far as new specials that I saw, I enjoyed this one.
FIVE RANDOM THOUGHTS
1. I know in this 24 hour news cycle, the events that took place in Connecticut last Friday seem like another time all together, but there is a point that I don't think has been touched on much. It's the media. They are in a tough position when it comes to these mass shootings. Their job is to report the news as thoroughly as possible. However, they are also part of the problem. Part of, if not one of the major reasons that these shootings happen is because the shooters know that they will become famous – even if for all the wrong reasons. It's a level of infamy that these sick people aspire to. That's where the news media has a major problem. How does one go about covering the news without inadvertently glorifying the killer? It's certainly as much a part of the problem as the gun control and mental illness. I wonder what, if any measures will be taken in this matter.
2. Again, in a 24 hour new cycle, this is way old news, but this is the first time I've had a chance to talk about it in this column. Loved the 12-12-12 concert. I don't love the fact that parts of the Northeast were destroyed so there had to be a benefit concert to help out, but I did love the concert itself. It was lacking estrogen (No Blondie for a New York benefit concert? Really?) but The Who, The Rolling Stones, Paul McCartney, Bruce Springsteen, Bon Jovi and Roger Waters all on the same stage? For obvious reasons, that's never going to happen again. As a kid who grew up in the early 90s, I was most excited about the surviving members of Nirvana taking the stage together for the first time since Kurt Cobain's death in 1994.
This night had very much the Live Aid and Farm Aid feel to it from the 80s. That's a good thing. I know you can buy individual live performances on iTunes, but I wonder if this is going to get released on DVD. It would be very bad business sense if it didn't I wouldn't hesitate to pick it up – even at the original pricing.
My only real complaint was that I had to watch this on VH1 Classic. What the hell? No major network picked it up? What has VH1 done in the last ten years that was so important as to push off the biggest concert event in years to VH1 Classic? Some stations really dropped the ball. I'm looking mainly at you CW. This was your chance to make a mark, but instead you thought a new episode of Arrow was more important. Blah. Just another reason for me to believe that all television executives are the stupidest people on Earth.
3. SPORTS THOUGHTS:
a. It's not or never for YOUR Indianapolis Colts. This is the season. On paper, it may look like a game at Kansas City should be a walkover and the Colts should have no problem clinching a playoff spot for the tenth time in twelve years, but this is the NFL, kids. If you don't play your best, you can get beat by anyone – especially on the road where the Colts have been a below average team. We don't want to get in a situation where we have to root for the Bengals to beat Pittsburgh or have to hope that Houston rests it's starters in Week 17. Put yourself in the playoffs, don't let someone else do it for you. If we can get a first round matchup with Baltimore, I think we got a shot. At Baltimore won't be easy, but with Jim Caldwell calling their offensive plays that team is doomed. Why is this guy still in the league? Haven't we all learned our lesson?
b. It's hard not to like Victor Cruz. Knowing his story and watching his personality on TV, he's a likable guy. After seeing his reaction to one of the young victims of the Newtown, CT shootings who was a big fan of his, I'm a fan of Victor Cruz – even if he destroys me every time I play against the guy in fantasy football. Kudos to all the northeast teams for showing respect to the victims of the tragedy.
c. Another Fantasy Football season has come and gone. I am still alive in one out of four leagues where I am playing for the league championship thanks to the much despised Tom Brady. Not only did he get me into the playoffs, but he won me the first round game last week by outscoring Steven Ridley by more than 19. Let's see what he can do in the league championship for me. Now I am stuck with decisions on my Keeper team, which I thought would be pretty good this year, but I ended up 12th out of 14. Do I keep Matt Stafford? He killed me all year. Do I keep Greg Jennings or Jimmy Graham – both disappointments this year? What about CJ Spiller? At least I got some time to work it out.
4. I know this will be my second week in a row writing about Christmas horror movies, but if you're into Christmas horror, you should check out the Dutch horror film, Saint Nick (that's the English title). It's got some bad overdubbing, but it's an enjoyable enough movie to work through that. It's about a murderous Sinterklaas, the Dutch version of Santa. I watched it for podcasting purposes, but I enjoyed it. It available for instant stream on Netflix if you have an hour and a half to kill.
5. I did it. I finally did it. For six years, I've been claiming that I was going to take a Christmas season and finally see Miracle on 34th Street and It's a Wonderful Life. I did half of that by DVRing and watching the original Miracle on 34th Street off of AMC. It was exactly what I expected. You know these two films just from growing up, not even having to watch them. To say it was just what I expected was a good thing. My only regret is not watching it with a cup full of eggnog late at night under Christmas lights.
USELESS TRIVIA AND SHAMELESS PLUGGING
LAST WEEK'S USELESS TRIVIA
A Charlie Brown Christmas is the second longest running TV special in the United States. What is the first?
ANSWER: Rudolph the Red Nosed Reindeer. 411's own BEN PIPER chimed in with the correct answer.
THIS WEEK'S USELESS TRIVIA
Including television adaptations, how many times has A Miracle on 34th Street been remade?

THIS WEEK ON
RETRO
Above is a safety warning video from the 80s by Louie the Lightning Bug. Louie was a fixture for 80s kids. He was always telling us about the dangers of electricity. The holidays were no different – if anything, Louie had to be more aggressive as we tend to let our guards down during the holidays. In this video he warns us of overloading a single socket to keep our lights bright. He also warns us of the ever so dangerous empty light socket on your string of lights. I'm guessing that was much more of a problem in the 80s than it is now.
NEXT!
If I've told you once, I've told you a thousand times that Hardee's was a major player in the fast food wars in the early and mid-80s. It's almost insane to think that Hardee's was very close to going out of business a few years ago before they started the entire Angus Beef fad. When I was a kid, McDonald's was #1, but Hardee's was close. Hardee's had just as big promotions as McDonalds and in fact, beat McDonald's to the punch on several promotions. Take this 1984 stuffed Disney Christmas promotion for example. Can you imagine Disney partnering with Hardee's today?
This promotion was obviously an attempt to take advantage of the popularity of 1983's Mickey's Christmas Carol the next holiday season and why not? You could get one of five stuffed Disney Christmas toys. Oddly enough, only four of Disney's Fab Five (seriously, that's what Disney-philes call them) were available. Pluto's spot in the hierarchy of Disney characters had been temporarily replaced by Scrooge McDuck, the star of Mickey's Christmas Carol. No big—Pluto would soon regain his spot. Scrooge would go on to have a pretty good career at Disney considering he was a holiday character. While I wouldn't say the stuffed toys are easy to find today, they are amazingly cheap if you can find them. Seriously, you can get three of them for under $20.
NEXT!
A little Christmas discussion, if you will. I guess my story of the old man telling me a bad Christmas joke when I was but a lass didn't go over very well, but I have a question – what was the best Christmas gift you ever got as a kid? A few years ago, in a countdown to Christmas, I went through my top Christmas gifts in the RETRO section. Of course, it culminated in the Nintendo Entertainment System – which was my best Christmas gift as a kid. To this day, there is a special feeling to opening a box containing a video game system. Even if I have to buy the system myself and it's not Christmas nor is it wrapped. So, best Christmas gift as a youth – what was it?
23 Years Ago Today
December 20, 1989
#1 Single
"We Didn't Start the Fire" by Billy Joel
#1 Album
Storm Front by Billy Joel
#1 Movie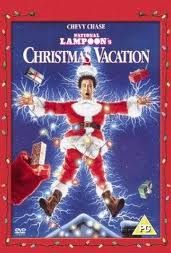 National Lampoon's Christmas Vacation
I must leave you now.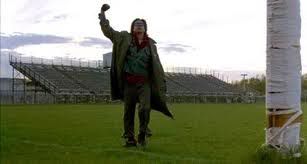 NULL