A Fool's Utopia 12.28.12: Stories That Affected Me in 2012
December 28, 2012 | Posted by
I apologize for the lateness of this column. The Christmas holiday pushed back my usual writing schedule and the weather pushed back any sort of serious internet connection I had for a day. I went to bed Christmas night and woke up the next day to a foot of snow. Maybe even more than that. My internet was wonky, at best and we were under a "state of emergency." At least I got to play with my new video games.
For my traditional last column of the year, let's talk about some stories from 2012 that affected yours truly. That may sound a little vain, but I can't talk about what affected you. You'll have to do that yourself in the comments. I'm sticking mostly with pop culture here to keep the list light. Obviously shootings, wars and tragedies affect me like they do anyone else, but this is not the place to reflect on such things.
Hostess going "bankrupt."
In the interest of full disclosure, I never bought into this story. It's not like Hostess snacks are really ever going to go anywhere. To all those idiots who went to buy a box of Twinkies thinking they were going to horde them and then sell them for $500 in two years – guess what? There are still f*cking Twinkies at every store I go into you. I know people who actually did this. I was embarrassed for them. I'm not a regular consumer of snack cakes, so this story almost completely passed me by. I am, however, a whore for pop culture, so I thought it was interesting to see the public's reaction to such an event. I also thought it was a little weird that Twinkies were getting all the love. People I know who are consumers of Hostess products usually go for the cupcakes and/or those pies with the fillings in them. This ended up affecting me because I did eat my first Twinkie in who knows how many years. It has to be at least ten. I ate two Twinkies actually! They were good, but still not something that I would purchase on a regular basis. If I were going to eat Hostess regularly, it would be the cupcakes. I wonder if this wasn't a choreographed move by Hostess just to get a major sales bump. Aside from eating a Twinkie, the Hostess bankruptcy did give us the best thing Jamie Foxx has done since Ray:
The Walking Dead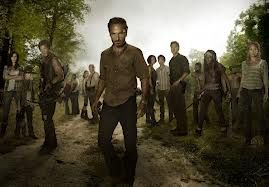 I am here to admit once and for all that I have never seen an episode of The Walking Dead…yet. I was on board with the project because it had Frank Darabont's name attached to it, but I missed the first few episodes and with a series like The Walking Dead, there is no way I am coming into in the middle of a season. I have Season Two on DVD. I now have a Roku so I can watch Season One off of Netflix on my TV. I didn't want to watch it on my computer. By the time you read this, I will have begun my Walking Dead journey. Here's how it affected me. The popularity of zombies in general was kicked into overdrive by the TV show. After debuting our The Resurrection of Zombie 7 podcast, we were recruited by the Horror Palace Network to produce a zombie podcast, so now I also do a show entitled The Zombie Reckoning where we put a horror movie and a zombie movie against each other in seven categories and declare a winner. I believe the extra work I now have to do is because of The Walking Dead. It's time consuming, but it is fun to do.
Call Me Maybe/Gangnam Style
Maybe I'm too old, but I don't even understand what the hell Gangnam Style means. Both of these songs are insanely catchy and will be in your head for days. Try listening to them approximately 57 times in one work shift. Both Carly Rae Jepsen and Psy might as well have "One Hit Wonder" tattooed on their forehead, but congratulations to them both for getting their respective songs stuck in my head for approximately 87% of the time during the last six months of the year. I suppose it's better than "Red Solo Cup" which is the worst song ever written. One positive that came out of this particular pop culture story would be the Carly Rae Jepsen/Harvey Keitel duet of "Call Me Maybe" at the Night of Too Many Comics fundraiser for autism charities.
The 2012 Election
For the first time in my life, I worked the polls for this election cycle. This in turn led me to meet, Sarah, the most charismatic woman over 70 I've ever met. The $120 check I received for working the polls led me to a grocery store. At said grocery store I saw a single meatball on sale for $.29. My life will never be the same.
NBC's Community fiasco
I know I and other writers here on 411mania have written about NBC's disregard and almost outright hatred of Community. I understand it. The show is "popular" with a certain group of fans, but doesn't pull in ratings so NBC has no use for it. However, that certain group of fans are the most vocal and the most annoying so they're up NBC's crawl. I would add that counterprogramming it against Big Bang Theory was about the dumbest thing NBC could do, but then again NBC isn't exactly known for being successful. NBC's solution was to order half a season and move the show onto the death night of Friday. It would take nothing short of physical interference from God himself to stop this show from getting cancelled. It's one of my favorite shows on TV, but with its move I won't be able to watch it on the night it airs or recap it for this website. At least I got Season Three for Christmas.
Replacement Refs
For the way replacement officials in the NFL dominated the sports front for the first few weeks of the season, it's almost surreal now to think that actually happened this season. That's the effect of our 24/7 news cycle. You may be asking yourself how this has affected me. It hasn't – yet. In a Pick 'Em pool where the winner takes in a cool $400, I am leading with one week to go by 3 games. When the referees made the infamous interception/touchdown call in that Green Bay at Seattle Monday Nighter that ended the replacement referee experiment, I had chosen Green Bay in that game. Green Bay should have won the game, but the insanely wrong call cost them the game and me a point in the Pick Em League. There's one week left. I have a three game lead – we all know exactly where this is going, right?
FIVE RANDOM THOUGHTS
1. Why hasn't
The X Factor
gone away yet? Is it because of Simon Cowell? Reports are that they are about to fire Brittney Spears which would be the fifth departure from the show in two years. It doesn't pull
Dancing with the Stars
or even
American Idol
type numbers. Does this show actually produce stars? It's not like
American Idol
has a great track record of making stars out of its competitors, but it has to have a better percentage than
The X Factor
.
The X Factor
, ironically enough, hasn't found the X Factor to attract American audiences. We've heard Simon Cowell be nasty. That was sooo 2005. There will come a point when these singing competitions shows will go down and this will be the first domino to fall. I will have a celebratory drink that night.
2. SPORTS THOUGHTS:
a. Who would've thought it? Double digit wins and a trip to the playoffs for YOUR Indianapolis Colts. Admittedly, the AFC is pretty weak outside of its top three teams. However, ten wins is going to get you in the playoffs more often than not. Andrew Luck did the unthinkable and wrapped a big old band aid around Indianapolis who was butt hurt about losing Peyton Manning. A trip to Baltimore will probably be the Colts last stand, but let's be honest about two things 1) Baltimore is the only top AFC team they have a shot at (especially with Jim Caldwell calling plays) and 2) Anything after this is just gravy. A guy I know may a hundred dollar bet that the Colts would win six games this year. I thought he was insane. Shows what I know.
b. With the season all but wrapped up, it looks like I got six of the eight divisions winners right and should Chicago somehow sneak into the playoffs, I'll be looking at eight of twelve playoff teams correct. I'm happy with that. My preseason prediction of a New England-Green Bay Super Bowl is still very much plausible.
c. I hate to admit it, because I was on the opposite side, but Jimmy Irsay did the right thing by giving the team to Andrew Luck. Peyton Manning is one of the greatest quarterbacks who ever played the game, but he only has a couple more years left in the league. Luck is going to have fifteen or so more years in the league. Don't get me wrong – my facebook page is peppered with pictures of Colts fans who got Peyton Manning Denver Broncos jerseys for Christmas. We still love Peyton here, but we still love the Colts and Andrew Luck as well. I asked my Mom (who wears a Manning Denver jersey during Broncos games and a Luck jersey during Colts games) what she would do if the Colts were to somehow meet up with the Broncos in the playoffs. She wouldn't even discuss the possibility.
d. Somehow Russell Wilson has worked his way into the discussion for Rookie of the Year. He's not in my discussion. He's very impressive, for sure, but he's not Andrew Luck and/or Robert Griffin. Russell Wilson with the Colts or Redskins is a 5-6 game winner at best. He's not taking a team that went 2-14 last year and turned over 70% of the roster or a team that hasn't had success in half a dozen years. He took over a team with a dominant defense, a Pro Bowl runner and the best home field advantage in football. Congrats to him, but I don't think he's in the conversation.
e. The most completely irrelevant thing in sports happened yesterday – Pro Bowl rosters were announced. To this I ask – who cares? I'm usually all for tradition, but I'd be okay if Goodell just got rid of the Pro Bowl like he talked about last year. It just pisses me off. For example, Peyton Manning, Tom Brady and Matt Schaub are the quarterbacks for the AFC. You can pencil in Matt Schaub as the starter. Either Brady or Manning will be in the Super Bowl, so they won't be participating and the other will find a way out. Just to fill the roster, the AFC will have to reach into the depths of a guy like Ben Roethlisberger who single handedly cost his team a playoff birth and would bow out due to injury anyways. By the time it's all said and done, each side will have 7 Pro Bowl quarterback and the fourth quarter of the Pro Bowl will be quarterbacked by Brady Quinn and Ryan Lindley. The Pro Bowl is the biggest joke in sports and it amazes me that general managers still allow bonuses in contracts for Pro Bowl appearances. Wow.
3. Swag Day! This should probably be with my Christmas rantings, but I like it to have it's own bulletpoint. As you know, last year I declared December 26th SWAG DAY. It's the day that you get to play with all your Christmas items. If you're Canadian, you can make SWAG DAY the 27th so as not to interfere with Boxing Day. Christmas was good to me this year with an assortment of practical gifts (I'm always happy to get socks) and fun gifts. Amongst my haul included a Roku for which I will be watching The Walking Dead, Community Season Three, Resident Evil 6, a gift card that I turned into Madden 12, a book for new zombies on adapting the zombie lifestyle, a firepit, new iPod speakers for my bathroom, a new Foreman grill and a new DVD player, as I still am refusing to get into the Blu Ray generation. I'm pretty happy with the take. Feel free to use the comments section to list your own swag.
4. With the announcement of Girl Meets World, the return of Furbies, the once again relevant James Van Der Beek, American Reunion, a new No Doubt album, and reunited Spice Girls all in 2012, the nostalgia market is slowly but surely creeping into the 90s/early 2000s. Is my Generation X losing power in the business and entertainment industry?! NOOOOO!!!
5. HOLIDAY THOUGHTS:
a. I don't like it, but I understand it when stores push Halloween merchandise aside for Christmas merchandise in late October. What I don't like and don't understand is why I can walk into a store on December 23 and the Christmas stuff has been set aside for Valentine's Day. F*cking Valentine's Day!!! A f*cking made up holiday that is two months away. How completely shitty is that? This is why I don't understand it. Your store is packed on December 23 – do you think they are there for heart shaped Peeps and a box of chocolate hearts?! Absolutely ridiculous on every conceivable level. If someone purchased anything Valentine's Day on December 23, I would like to meet that person. So I can punch them in the face.
b. I hosted my very first Christmas event this past year. Since my family does all of their celebrating on Christmas Eve, I found myself with absolutely nothing to do on Christmas Day. Instead of moping around the house, I decided to host the first annual Misfit Christmas for anyone who didn't have anything to do on Christmas Day. It was a smashing success. Misfit Christmas apparently means lots and lots of food, a rotating array of Christmas music from five CDs (Now That's Why I Call Christmas 2 CD set, Awesome 80s Christmas, Celtic Christmas and Christmas Classics), the TV on A Christmas Story the entire night and a Namco video game tournament. And lots of booze. That's the real key to any party.
c. As I lay to sleep Christmas night with a friend passed out in the living room, I had heard bad weather was on the way. When I woke up, it was to 13 inches of snow and a declared "state of emergency." Wow. What a terrible time to have pulled my car all the way around to the back of my house in order to make more room in the driveway for Misfit Christmas party goers. We literally got more snow in one night than we did all last winter combined.
USELESS TRIVIA AND SHAMELESS PLUGGING
LAST WEEK'S USELESS TRIVIA
Including television adaptations, how many times has A Miracle on 34th Street been remade?
ANSWER: Four. Television adaptations were created in 1955 and 1959 while movie remakes hit the theaters in 1973 and 1994.
THIS WEEK'S USELESS TRIVIA
What popular zombie movie was originally pitched as a week to week television series?
THIS WEEK'S SHAMELESS PLUGGING
Shameless plugging is back! At The Resurrection of Zombie 7 podcast, we just finished up going through The Final Destination series movie by movie. In fact, you can download our Final Destination Wrap Up Show on iTunes. While you're there, you might as well download the Final Destination 5 podcast as well. I was drunk off my ass when we recorded that and it's pretty noticeable because I absolutely hated that film. Coming out this Sunday will be a One Night Stand episode on the Dutch horror movie, Saint Nick. It's free, so you should check it out.
Our second podcast, Zombie Reckoning just put up a new episode on The Horror Palace Network. This is the BATTLE OF THE TRAGIC ENDINGS in which we put Night of the Living Dead up against The Mist in seven different categories in order to declare a winner. It's a close battle. You can access that show here. Again – free of charge!

Happy third birthday to the
RETRO
banner! As always on the last column of the year, for
RETRO
, I'll be covering the pop culture of 1989.
BORN IN 1989
ROCK N ROLL HALL OF FAME INDUCTEES
Dion, Otis Redding, The Rolling Stones, The Temptations, Stevie Wonder
TOP FIVE SINGLES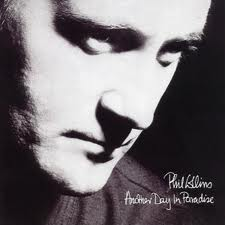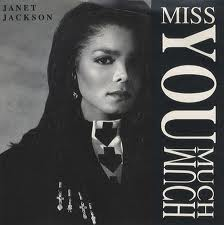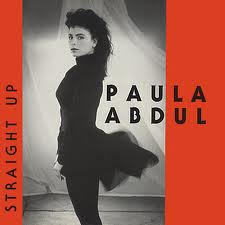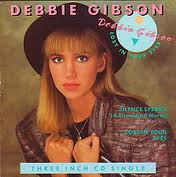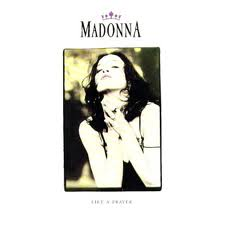 TOP FIVE ALBUMS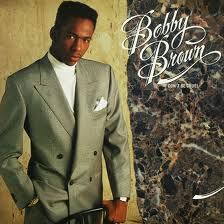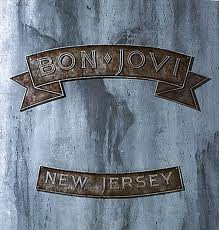 TOP RATED TV SHOWS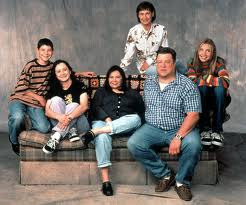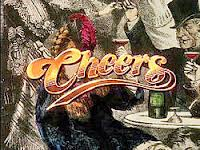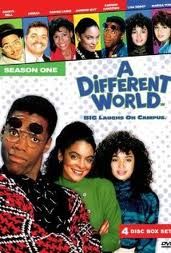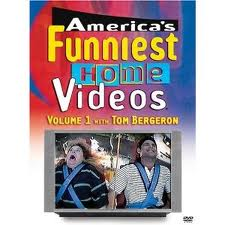 TOP GROSSING MOVIES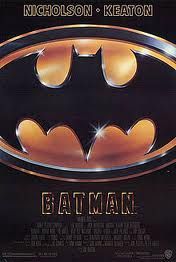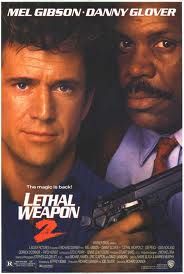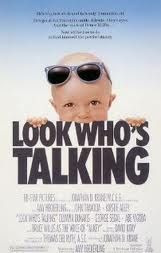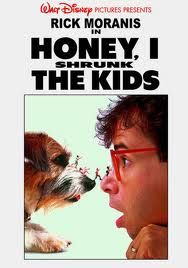 SUPER BOWL
San Francisco 49ers defeat Cincinnati Bengals 20-16
WORLD SERIES
NBA FINALS
Detroit Pistons defeat Los Angeles Lakers 4-0
NCAA BASKETBALL CHAMPIONSHIP
Michigan defeats Seton Hall 80-79
NCAA FOOTBALL CHAMPIONS
Miami Hurricanes
23 Years Ago Today
December 27, 1989
#1 Single
"Another Day in Paradise" by Phil Collins
#1 Album
Girl You Know It's True by Milli Vanilli
#1 Movie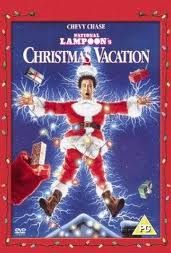 National Lampoon's Christmas Vacation
I must leave you now.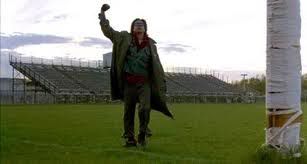 NULL