Alternate Takes 12.22.12: Justice League Dream Casting
December 22, 2012 | Posted by
Welcome to Week 233 of Alternate Takes, my name is Shawn S. Lealos and you have entered my world.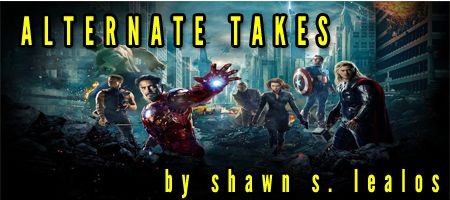 If I could be serious for a minute, last week we stopped the comic book storyline knockout, and honestly, I don't think anyone missed it. There were 61 of the best story arcs in comic book history, and I would surmise that by the end of the tournament, less than a quarter of the stories would have been read my more than a handful of people. Therefore, I will acknowledge when an idea did not work and I reserve the right to cancel the tournament. I will start a tournament in the New Year for everyone though, and I want to know what you guys want to do. Therefore vote below on what tournament you want to take part in to start 2013:
There will be a new addition to Alternate Takes each and every week from here out. John "D-Rock" Dotson is a new face here at 411wrestling.com. He has taken part in the Movie Top 5 for awhile and he is going to start off here in my column with a section called "D-Rock's Corner." I have given him free reign to write about whatever he wants as long as it lives in the realm of geekdom. Here is the first week of D-Rock's new corner of 411. Next week, I'll even have a banner for him!
D-ROCK'S CORNER
First off, I would like to thank Shawn for being so gracious to let me join in on the Alternate Takes column. That being said, welcome to the first edition of D-Rock's Corner. This week will be discussing the future of DC movies. With the announcement of Justice League being released in 2015, I figured it would be fun to discuss potential performers who will take on the costumed heroes. We're going to begin by assuming that Henry Cavill will reprise his role as Clark Kent/Superman. Here is my Justice League picks:
Ryan Gosling as Barry Allen/The Flash
Some might say that Gosling is too much of a pretty boy to take on the role of the police scientist Barry Allen but the dude is an incredibly gifted actor. Given the right direction and look, I think he would mesh into the role quite comfortably. Plus, he already seems to be making himself at home with the Warner Brothers studio.
Bradley Cooper as Hal Jordan/Green Lantern
No disrespect to anyone who liked the Ryan Reynolds Green Lantern, but if it were me trying to create a JLA universe that was tied into Man of Steel, I would start fresh with a new Hal Jordan. My choice would have to be Bradley Cooper, mainly because the guy has perfect balance when it comes to acting in Drama or Comedy. If given the chance I think he would rock the part.
Olivia Wilde as Diana/Wonder Woman
Yes, I know Wonder Woman is supposed to be Amazonian size but how many actresses fit that criteria. Olivia Wilde, has only just begun to make a name for herself in the Hollywood mainstream. I bet fanboys will not complain after you give her the costume and muscle her up a little bit. Besides, she's already a wonder woman to this guy.
Doug Jones as Martian Manhunter
Doug Jones is the only actor right now that can hold a card against Andy Serkis as far as taking on fantastical characters. I honestly cannot picture a better choice for Martian Manhunter. His embodiment in the roles of Abe Sapien (Hellboy) and Fauno (Pan's Labrynth) are complete justifications of why he should be the role. Make this happen Warner Brothers!
Benedict Cumberbatch as Aquaman
I have to give credit to Shawn for this pick. Benedict Cumberbatch has already proven how diverse he is with picking properties. He was in last year's Tinker, Tailor, Soldier, Spy and he will soon be playing the villain in Star Trek Into Darkness. Give him the blonde hair, muscle him up, hand him a trident, and apply the costume, then we may just have us a surprisingly great Aquaman.
Andrew Lincoln as Bruce Wayne/Batman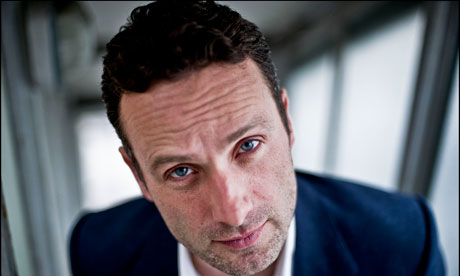 Yes, I've seen the rumors about a John Blake Batman, but let's pretend this isn't happening. Andrew Lincoln is one of the best things about The Walking Dead. He can be serious, gruff, as well as weak when playing a character. We have only just begun to see what this guy is made of and I believe he can bring a much needed intensity to the Batman persona if given the right direction.
There you have it folks! My choices for the Justice League in 2015! What actors do you agree or disagree with? Who would you pick? Let me know in the comments.
I'll be back next week with a column about the upcoming Amazing Spider-Man #700 and a look at the huge spoiler that ends the series. I'll also talk about why writer Dan Slott is going into hiding and why he is receiving death threats from fans. Plus, I'll feature a special Top 10 list based on that ending. Make sure you vote on the Knockout question above, and I will announce the winner, show the brackets for the next tournament and prepare it to start off at the start of 2013.
Since I am morphing the column from straight comic book and comic book movies into more of a geek movie column (with comics thrown in for good measure), I am also cleaning up the upcoming movies list. I'll include all the upcoming qualified movies, and then post the trailers that are out so far.
With that said …
2013
January 4: Texas Chainsaw 3D
January 25: Hansel and Gretel: Witch Hunters
January 29 – The Dark Knight Returns Part 2
February 1 – Bullet to the Head
March 1 – Jack the Giant Slayer
March 8 – Oz: The Great and Powerful
March 29 – G.I. Joe: Retaliation
April 12 – The Evil Dead
May 3 – Iron Man 3
May 17 – Star Trek: Into Darkness
June 14 – The Man of Steel
June 21 – World War Z
June 28 – Kick-Ass 2
June 12 – Pacific Rim
July 3 – The Lone Ranger
July 19 – R.I.P.D.
July 26 – The Wolverine
August 2 – Red 2
August 2 – 300: Rise of an Empire
August 6 – Percy Jackson: Sea of Monsters
September 6 – Riddick
September 13 – I, Frankenstein
October 4 – Sin City: A Dame to Kill For
October 25 – The World's End
November 1 – Ender's Game
November 8 – Thor 2: The Dark World
November 22 – The Hunger Games: Catching Fire
December 13 – The Hobbit: The Desolation of Smaug
2014
April 4 – Captain America: The Winter Soldier
May 2 – The Amazing Spider-Man 2
July 18 – X-Men: Days of Future Past
August 1 – Guardians of the Galaxy
2015
March 6 – Fantastic Four
May 1 – The Avengers 2
November 6 – Ant-Man
NULL