Editor's Note 01.09.13: The Top 10 Best and Worst Films of 2012
January 9, 2013 | Posted by
Opening Thoughts
Here we are folks. Another year and one more Top 10 list on 411mania. I'm really not sure we have enough of them. It's no secret that this has been a great year for movies in general. The overall quality was a massive improvement over the last couple years and as a result, everyone's favorite films of the year will be intriguing. The more times I construct these lists, the more I understand why critics do not usually like compiling them. Ideally I would just display a bunch of films I really enjoyed and tell you to go see them. This year it was particularly difficult to rank them. There were so many marvelous pieces of work, but I had to heavily analyze them before picking my #1. I do think that each Top 10 list says a lot about the writer though, and I hope my personality comes through every time. In the end, this list represents the opinion of one person.
I did not see as many movies this year as I normally do, a lot less than I expected when I counted them actually. One of the main reasons for this was that my wife and I bought our first house, which was kind of a big deal. That took up a lot of my time and money, hence many films had to be pushed aside until I had time to see them later. This means that I did not get to see The Oogieloves in the Big Balloon Adventure, which very well could have ended up on my Top 10 Worst. I deeply apologize if this makes my list pointless and inaccurate. But I am pretty happy with what I did make time for. Every year I stumble across one or two titles that were excellent/horrendous and could have shaken up my lists. That may very well happen again, who knows?
Another reason I did not venture to the movie theater that regularly was television. I'm not getting lazy, but there is a ton of phenomenal TV available right now. I spent a lot of time catching up on certain shows, breezing through older ones, and showing my wife Breaking Bad. Shows are becoming increasingly satisfying on the whole, so it has demanded a lot of my free time. The DVR is a priceless invention. Of course people are still a pain in the theaters, so that never helps my motivation, but I can't say I rented/bought a lot of VOD titles either. I also have some more documentaries to see asap. It's just been a busy year I tell ya.
In 2012, it felt like as many major directors and actors stepped up to the plate as possible, except for Scorsese. It was a stacked 12 months. That's why this coming awards season will be especially fascinating. My list is nowhere near as versatile as it usually is. Dramas and thrillers dominate my Top 10. I dare say that even the most outspoken horror fans would give a hearty thumbs down to the genre for 2012. There were a few comedies that made me laugh out loud, but not many that were extra special. As for animation, I enjoyed numerous films, but with another merely solid one from Pixar and no clear winner, I found it hard to fit any in my Top 10.
And for the paragraph I always copy and paste from previous years: I construct my top lists in a specific way. My goal, whenever possible, is to include films from many genres. Sometimes certain genres contribute all the best movies, and other times one specific genre has no worthy offerings. The point is, I pick my favorite films of the year, while also trying to cover each genre. I also factor in how the film is different with a second viewing. I noticed that some critics' lists include crossovers from 2011 to 2012. If they were released in 2011, they belong on a 2011 top 10 list. If they were submitted for the Oscars in 2011, I cannot justifiably put them on my 2012 list. It is one of those unfortunate circumstances where some foreign films fall through the cracks. There are exceptions to this rule of course, but I try to stick to that. I continue to see documentaries as well. As a rule, they are not looped in with my film list because they are not films, they are documentaries, and should be judged differently. Here are my top 10 best and worst films of 2012.
THE TOP 10 BEST FILMS OF 2012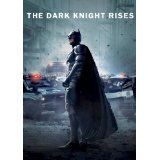 10. The Dark Knight Rises – I have had many conversations with people about the merits of this, how it compares to Batman Begins and The Dark Knight and whether or not it was superior to The Avengers. Joss Whedon's pic was a big, loud, and fun blockbuster that I liked a lot, but that's it. The Dark Knight Rises is a more profound, more fulfilling journey. Christopher Nolan elects for a patient pace to start, but he splices in plenty of mesmerizing action sequences. The dialogue is exceptional, the philosophical and political undertones/themes are riveting, and the acting never misses a beat. It echoes many of the war epics from the past, but contorted to suit Nolan's vision. One could nitpick about a few things, but this is a tour de force, a near masterpiece with twists & turns at the end that will blow your mind. I cannot imagine a more fitting conclusion to this trilogy.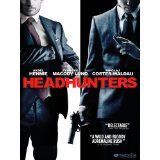 9. Headhunters – This was an invigorating, taut, and altogether brilliant Norwegian thriller from Morten Tyldum. The running time and pace is swift, consistent, and electrifying as hell. The acting from Aksel Hennie and Nikolaj Coster-Waldau (Game of Thrones) is fabulous. The plot is suspenseful, compact, and saturated with superb twists and turns. The direction is slick, eye-catching, and clever. It's dark, comical, violent, and possesses a good social commentary. I try not to label movies as "adrenaline rushes" too often, but darnit, that's what this is. Here is a plot summary: "Roger, a charming scoundrel and Norway's most accomplished headhunter. Roger is living a life of luxury well beyond his means, and stealing art to subsidize his expensive lifestyle. When his beautiful gallery owner wife introduces him to a former mercenary in the possession of an extremely valuable painting, he decides to risk it all to get his hands on it, and in doing so discovers something which makes him a hunted man." Do yourself a favor and go rent it!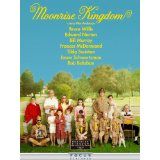 8. Moonrise Kingdom – Wes Anderson has kept a loyal band of followers since Bottle Rocket, his debut. His resume has its ups and downs, but for the most part, I have grown to genuinely appreciate his offbeat comedies and his sense of panache. Moonrise Kingdom is the first offering of his I have placed in one of my Top 10's. For me, this is his best film, which may be an arguable point, but I can't see how anyone would argue that this is is most accessible work. It embraces his trademarks, but it clearly demonstrates that he is continuing to hone/improve his skills, his range, and his balance as a filmmaker. This is an exceedingly sweet, poignant, and honest tale from Anderson. The set design is of course lastingly picturesque, the humor is spot-on, and the acting is stellar. If he wasn't already, Anderson deserves to be recognized as more than just a quirky comedy director and a contender for all the major accolades.
7. The Raid: Redemption – In terms of pure action, nothing comes close to Gareth Evans' The Raid: Redemption. There were plenty of good actioners in 2012, but The Raid raises the bar with its shootouts, martial arts battles, and foot chases. Placing the fighting within a tenement building is clever and Evans uses the claustrophobic atmosphere to generate some jaw-dropping moments with star Iko Uwais. Viewers heard overwhelmingly positive buzz about this more than a year before it landed in US theaters. A remake was announced for production almost instantly. It was worth the wait. This was one of the best moviegoing experiences I had in 2012. Just being with the audience as they react and experience the insane action the same way you do is awesome. I look forward to what Evans and Uwais bring us next.
6. The Master – The films of Paul Thomas Anderson, like Scorsese or Tarantino, are events, and The Master was no different in that respect. Admittedly his pictures can be maddeningly obtuse, but when the greatness is there it is impossible to deny even if you can't understand every detail of what he translates to the screen. This is a beautifully directed, magnificently acted, and gorgeously shot picture that covers multiple themes and subjects, but it does so on a level all its own. Observing the balletic intensity of Philip Seymour Hoffman and Joaquin Phoenix acting side-by-side is incredible. I only saw this once, but I am definitely motivated to watch it again just to soak it all in. Every now and then a great film prompts us to do that.
5. Argo – Ben Affleck is 3 for 3 as a director, and in case anyone forgot, he's still a damn fine actor too. Up until I saw all of the late December releases, Argo was the movie I thought would steamroll the Oscars. It might not have the momentum right now, but I sincerely hope that it takes home a statue. This is a brilliant thriller, based on true events, that is suspenseful, exciting, and even funny. It exudes tension, drama, and genuine emotion. Affleck leads a top-notch cast and they are all phenomenal. The direction is sophisticated, tight, and smooth and the story has a real urgency to it. I loved this and will be glad to see it again once it hits Blu-Ray/DVD.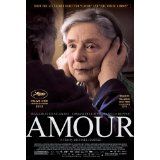 4. Amour – Although they do not have similar styles of directing, Michael Haneke is as divisive a filmmaker as Terrence Malick. You either love him or hate him. I have admired his gutsy work ever since I watched the original Funny Games. Over the years, Haneke continues to avoid any and all stereotypes while still delivering ambitious, mesmerizing stories that defy expectation and occasionally explanation. I was startled then to see Amour, a masterfully made tale about growing old and dealing with a dying spouse/relative. This is his gentlest piece, not to say that it is gentle all the time, but it is definitely Haneke's most accessible film. If you've been afraid to test him out previously, I would recommend checking this out. The story is sad, but truthful and thought-provoking.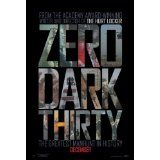 3. Zero Dark Thirty – As petty as it sounds, I was not rooting for Kathryn BIgelow's latest Middle Eastern thriller. It was not long ago that The Hurt Locker romanced critics and voters, and since Zero Dark Thirty looks to have done the same thus far, I had a mixed reaction. On one hand, if the praise is warranted, then it's warranted. However, I was hoping to see some other titles get some love since she recently had her time in the sun. Nevertheless, I saw Zero Dark Thirty and was bewitched. This is a long, but taut, dense, and fascinating 10-year journey. In many ways it reminded me of Syriana, but this is about the CIA and its hunt for Osama Bin Laden, not oil. Immediately after seeing this, I wanted to watch it again. The script is complex and has layers, inviting the audience for repeated viewings. The action is well spaced, the score is haunting, and the direction is assured. Jessica Chastain leads a wonderful cast. She steals the show. This is a perfect example of her abilities and endless potential. Most of all, I admired the choices Mark Boal and Kathryn Bigelow made with the final scenes. It wasn't necessarily what I was anticipating. This opens wide soon. Go see it!
2. Django Unchained – Every Quentin Tarantino picture that has hit theaters since I began writing for 411mania has ended up in my Top 20 at least. It goes without saying that he is one of my favorite filmmakers, but I'd argue that he deserves the spot each time he throws his hat into the ring. Django Unchained is no different. This is vintage Tarantino with superb dialogue, rich characters, complex storytelling, and breathtaking violence. Many have made comments about the "over the top" bloodshed. If Tarantino had never done it before this, I would understand, but he has so I don't. His films are bloody, occasionally in a comical way. That's part of the fun. He has paid homage to Spaghetti Westerns in the past, but this time he tackles one head-on and gives us a classic. Jamie Foxx and Christoph Waltz make a fabulous duo. Samuel L. Jackson and Leonardo DiCaprio are deliciously evil villains. All four turn in award-worthy performances. The production design, score, costumes, and on and on: it's all first-rate.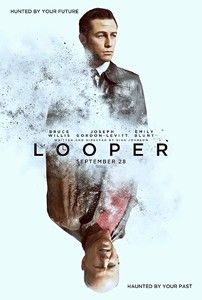 1. Looper – As many as I loved this year, there was no obvious #1 choice in my book. I had a lot of great titles to choose from, but normally the #1 pick is easy for me. Looper stands out from the pack because it has ingredients for just about everyone: comedy, drama, action, etc and is virtually spotless. I have enjoyed all of Rian Johnson's efforts, but this is his best to date. He continues to prove that he can mix genres as good as, if not better than, everyone else in Hollywood. This is a science-fiction adventure that has genius storytelling, structure, and dialogue. There are no flaws with the acting. Joseph Gordon-Levitt, Bruce Willis, Jeff Daniels, Emily Blunt, and everybody else are sensational. On top of that, it is visually arresting and has a terrific score. This was one I could not wait to purchase on Blu-Ray, to watch it again and to show it to those who missed it in theaters.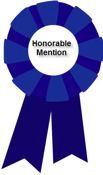 Honorable Mentions
*End of Watch
*Lincoln
*Cloud Atlas
*Killer Joe
*The Hobbit: An Unexpected Journey
THE TOP 10 WORST FILMS OF 2012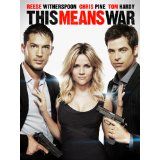 10. This Means War – Here is another loathsome 2012 entry that has a perfectly respectable cast. You would not expect such crap from Chris Pine, Reese Witherspoon, and especially Tom Hardy, but toss in McG as the director and a studio that chose to market it like a wannabe action thriller and you have a catastrophic failure in the form of an asinine romantic comedy. The characters are paper-thin, the dialogue is ghastly, the gaping plot holes are numerous, and I could go on. I thought this felt mind-numbingly long, but what made that time worse are the countless sitcom clichés & gags and the super lame ending. Yeah, I hated this movie, hated it.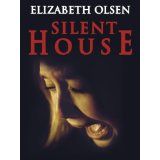 9. Silent House – Another horror remake, another piece of shit. I adore Elizabeth Olsen, but this movie is insufferably boring. Hardly anything happens, and what does is painfully dull. A noise can be heard every now and then, but not one second of this is scary, creepy, or remotely frightening. Olsen overacts to the nth degree because, well, the material blows donkey dong. The style of direction from Chris Kentis and Laura Lau is comparable to a blind man walking aimlessly through a minefield. Once the action does finally pick up, it is predictable and lifeless. This is not well made and it is not intriguing or suspenseful in the slightest. Moving on.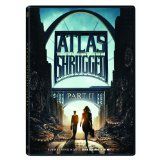 8. Atlas Shrugged Part II – Entirely recast with a new director after the disastrous Part I, Atlas Shrugged Part II was a "blink and you'll miss it" middle installment to a trilogy only the most avid Ayn Rand fans could still have interest in. It was only in a handful of theaters when it was released. Putting aside one's political beliefs, I'm not a fan of the book, but even less so this dreadful sequel. Maybe for Part III another new cast will be hired because the acting here was once again hysterically awful despite the appearance of a few recognizable faces. The production values and special effects would have been nifty like 30 years ago. Aside from that however, director John Putch fails to demonstrate why the story resonated in the first place. Instead he takes it the opposite direction and makes this preachy soap opera silly and forgettable. Perhaps this is obvious advice, but Producer John Aglialoro needs to get a filmmaker with vision, but who can work with actors, preferably with a speck of talent, if a :gulp: conclusion becomes a reality. Ehh, nevermind, he should just give up and go home.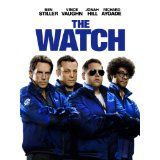 7. The Watch – I usually detest when mainstream critics (who refuse to use anything but titles from the screenings they receive) only select popular titles for their worst lists. But The Watch deserves to be here and I don't want to hear any whining about how "it's not that bad" just because it has established stars. A comedy about the neighborhood watch program was a neat idea, but that's all Akiva Schaeffer, Seth Rogen, and Evan Goldberg had. The rest of this idiocy showcases Ben Stiller and his friends barely trying to elicit laughs as if taking cues from Adam Sandler and his buddies. Stiller, Vince Vaughn, and Jonah Hill have never been more irritating and Richard Ayoade is sorely underused. The humor is lowbrow, crass, and imbecilic. The storyline goes from a simple concept to a sci-fi action romp akin to Men in Black or Ghostbusters. Imagine those films with a batch of suck and you'll understand my hatred of The Watch.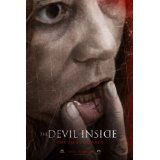 6. The Devil Inside – If you have followed my lists in the past, you know that faux-documentaries which aren't comedies are an enormous pet peeve. I just can't understand why anyone would ever try a dramatic tone with this approach. The actors look and sound ridiculous and it is impossible to take one minute of this seriously. The director, William Brent Bell, also gave us the incredibly disappointing Stay Alive, but here he manages to best himself with one of the worst of the year. If that isn't sufficient reason to keep away, this rips off all the obvious elements from The Exorcist, and as some have observed, borrows from modern exorcism tales that were terrible themselves.
5. 4:44 Last Day on Earth – Abel Ferrara is a filmmaker who has been around for quite awhile. Bad Lieutenant is easily his finest film. Having said that, I am a not a fan of his 90% of the time. His work is commonly a pretentious bore and nothing exemplifies that better in 2012 than 4:44 Last Day on Earth. To Willem Dafoe's credit, he gives 110% here, but even with his talent, he cannot save this maddening drug trip from Hell. This is a self-conscious, meaningless, and unbearably dull excursion. Initially I was kind to the actors and was not prepared to put this on my bottom 10, but thinking about this gives me a headache. Shanyn Leigh tries too hard. She and Dafoe have zero chemistry. But the fault lies with the script, which goes nowhere and is smug with no point of existing.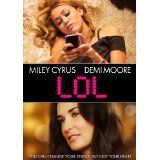 4. LOL – You'd think that studios would stop churning out frighteningly garish, hackneyed high school dramedies such as this, but they keep bludgeoning us with the same horror plots, so I guess I should not hope for growth. Lisa Azuelos remakes her own French film here with Miley Cyrus and Demi Moore as probably the worst mother-daughter duo in history. This excruciatingly self-aware diatribe wants to be trendy a bit too desperately. The acting is horrid, the script is atrocious, and the direction is a haphazard mixture of overused techniques and obligatory narration. Imagining if this family was real and attended my school when I was younger is enough to give anyone nightmares.
3.That's My Boy – Is this really any surprise? I don't just place Adam Sandler's comedies (we'll call them that since they have to placed within a category of some kind) here for no reason. I always hope he'll turn his streak around (not counting Funny People). This new excuse for a Sandler vacation with pals is not only dumb, but offensive, mean-spirited, and ludicrously laid out. The characters are annoying on a level that is difficult to describe without succumbing to a Hulk-like temper tantrum. Buy hey, this is a Happy Madison production. Who would expect anything less? To some degree, I will always possess a fondness for certain Sandler titles: Happy Gilmore, The Wedding Singer. However, if he has any morsel of a positive legacy left, he is ruining it every year.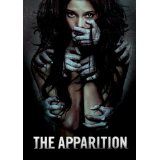 2. The Apparition – This abomination can barely be considered a legitimate film. At about 75 minutes long, I've launched farts that were more entertaining than this. 2012 was indeed a high note for movies, but the horror genre does not get to enjoy any of that praise, if you ask me. Mark my words, I would rather see tween emo stories about glittery vampires than I would endlessly torturous tales about conjuring demons, ghosts, or other supernatural phenomena. This particular one makes absolutely no sense. The amount of holes in logic and continuity are astounding. This was the feature debut of director Todd Lincoln, and trust me when I say he was more concerned with Ashley Greene looking hot and focusing on her inane character, than he ever was about ANY other aspect of this pathetic effort. Tom Felton comes off the Harry Potter franchise for this. Wow.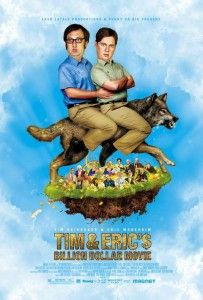 1. Tim and Eric's Billion Dollar Movie – For the record, I have seen Tim and Eric Awesome Show! Great Job! and I will say that in extremely small doses, Tim Heidecker and Eric Wareheim are mildly amusing. This movie, however, is appalling in almost every conceivable way. I know that Tim and Eric prefer the anti-comedy approach and I'm sure some will try to tell me that it's supposed to be terrible. Those people need to have their heads examined. Forgive me, but I do not subscribe to the theory that if someone makes a movie purposely bad that in a roundabout way they should then be perceived as clever and funny. I found this reprehensible and God-awful from start to finish. Tim and Eric hardly attempt to stick to a plot because they keep going off on tangents that remind you of their show with short bits and skits that are massively dumb. Yes Will Ferrell, John C. Reilly, and Zack Galifiankis have small roles, but just because they are stars does not mean they enhance it. Only one scene was semi-tolerable and that was Ferrell suggesting to watch Top Gun out of nowhere. I'm sorry, but when I have to watch a guy sit in a bathtub and have children fire diarrhea at him to the point where his face is shoved in a tub full of excrement, I think it's safe to say this is the lowest of the low.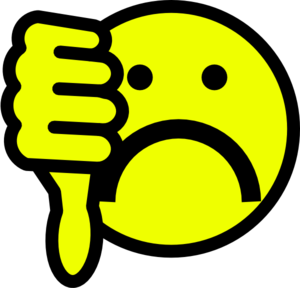 *The Three Stooges
*Gone
*Project X
*Act of Valor
*Piranha 3DD
The Best and Worst of 2011
The Best and Worst of 2010
The Best and Worst of 2009
The Best and Worst of 2008
The Best and Worst of 2007
The Best and Worst of 2006
The Best and Worst of 2005
———————————————————-
Most Overrated Films of the Year
Silver Linings Playbook
The Grey
Dredd
Most Underrated Films of the Year
Seeking a Friend for the End of the World
Bernie
Goon
Most Overlooked Films of the Year
Anna Karenina
The Perks of Being a Wallflower
Robot & Frank
Most Disappointing Films of the Year
Killing Them Softly
Wanderlust
The Man with the Iron Fists
Movies That Would Have Ended Up in the Top 20
Les Miserables
Skyfall
Beasts of the Southern Wild
The Cabin in the Woods
ParaNorman
You Didn't Like It, But I Did
This is 40
You Liked It, I Didn't
The Amazing Spider-Man
Best Family Film of the Year
Wreck-It Ralph
Terrific Films You Shouldn't Watch While Traveling
Flight
Life of Pi
This One is For All The Weirdos Out There
Killer Joe
For the Gentlemen
Seven Psychopaths
For the Ladies
Haywire (why not?)
For the Couples

Ruby Sparks
The Best Documentary of the Year
Marley
This Movie Would Play Well During a Party
Ted
Animation Central: Recommendations…
Frankenweenie
The Secret World of Arrietty
The Pirates! Band of Misfits
The Retirement Award Goes To…
Bela Tarr – The Turin Horse
It Was a Good Year for…Mark Duplass
Safety Not Guaranteed
Your Sister's Sister
The League
Zero Dark Thirty
Jeff Who Lives at Home (Co-Writer/Director)
This Person Needs a New Agent: Sam Worthington
Man on a Ledge
Wrath of the Titans
Closing Thoughts
The older I get, the more complicated my life becomes and when that happens, my movie watching and writing takes a backseat. I hope to find a better groove and more balance in 2013. I'm caught up on most of the shows I want to be caught up on, so my tally of movie titles should increase. But one never knows. I think it is safe to say that Nether Regions will not be a weekly column this year. I was sporadic with it in 2012 anyway, but I have yet to decide what 2013 holds with 411mania. I have other column ideas in mind, but I'm not sure which one to tackle. I might go back to Nether Regions every once in awhile. I still have plenty of titles to choose from, but I've covered the majority of the big 'uns. Look out for my Top 10 Best/Worst Posters of the Year and My Most Anticipated Films of 2013 in the weeks to come. Thanks for reading! I welcome all feedback as usual.
—Other Articles to Read—
The Top 10 Pet Peeves of 2012
Nether Regions: The Star Wars Holiday Special
Fathom Events: Frankenstein & The Tempest
The Artist: Analyzing Its Popularity
When Going to the Movie Theater Became Torture
Top 50 Movies of the Decade (2000-2009)
Follow @Mr_CWebb
Follow @411mania
Follow @411wrestling
Follow @411moviestv
Follow @411moviestv
Follow @411games
Follow @411mma
---
"The plural of Chad is Chad?"
–From the movie Recount
NULL