Editor's Note 01.30.13: My Most Anticipated Films of 2013
January 30, 2013 | Posted by
MY MOST ANTICIPATED FILMS OF 2013
If you've perused this annual list before, you know by now that I try to exclude popular blockbusters and films that most of us are anticipating. Putting all those on strikes me as boring. Nevertheless, HERE ARE SOME OF THE OBVIOUS SELECTIONS I LEFT OUT BUT AM STILL LOOKING FORWARD TO: Catching Fire, Man of Steel, Sin City: A Dame to Kill For, Star Trek Into Darkness, The Hobbit: The Desolation of Smaug, Monsters University, Iron Man 3, and Kick Ass 2. You also might not see a film on here if the release date occurs within the next few weeks like Niels Arden Oplev's Dead Man Down or Abbas Kiarostami's Like Someone in Love.
Below my "Most Anticipated Films" list you will find my predictions for the the 2014 Academy Award for Best Picture. Since I do not double up, none of the Best Picture candidates will appear on my "Most Anticipated Films" list. I wouldn't really look at this as a specific order, but I listed them according to what films I'm most excited for as best I could. I numbered them because it looks better, and I chose 15 because I didn't see the point of limiting my most anticipated films to 10. In skimming various lists of upcoming films, I had to be aware of which ones were just speculated to be released this year and which ones were close to definite. Ultimately the goal is to promote a handful of films that you might not have known about. There are so many titles I'm interested in, and I could not fit them all below, but hopefully these spark your interest as they have mine.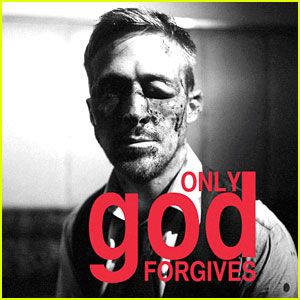 15. ONLY GOD FORGIVES – This was on my list last year, but it appears that it will land in theaters in 2013. After Bronson and Drive, I decided to start paying attention to director Nicolas Winding Refn. The plot is described as a Bangkok police lieutenant and a gangster settling their difference in a Thai boxing match. It doesn't get more bonafide bada$$ than that, except Ryan Gosling is the male lead and Kristin Scott Thomas is the female star. This one should be terrific.

14. GRAVITY – Alfonso Cuaron's first feature since 2006 is definitely viewed as one of the year's most anticipated efforts. Cuaron is a magnificent filmmaker, and you're never quite sure what type of project he'll attach himself to, but regardless of what genre he embraces at the time, it will be something to see. This one stars George Clooney and Sandra Bullock. It follows the lone survivor of a space mission who is trying to get home to see his daughter.

13. THE GRANDMASTERS – Again, this was on last year's list, so I decided to recycle them here and tack them on as extra. Wong Kar Wai returns to China after the disappointment of My Blueberry Nights and now he is directing a film based on the martial arts master Ip Man. This is strange, but fascinating, since an Ip Man franchise already exists. I like The Grandmaster title better, and the fact that this film stars the masterful Tony Leung and Ziyi Zhang. Perhaps this will be more of a straight biopic. Either way, Wong Kar Wai is one of the world's greatest filmmakers, and I'm glad to see him back in the game. We have gone without him for too long.

12. LIBERTADOR – I know little of the director, Alberto Arvelo, but this stars Edgar Ramirez, whom I became an instant fan of after Carlos. This is the largest independent production in South American history as a $50 million epic about Simon Bolivar. He was a central figure in Latin America's fight for independence against Spain in the 19th century. The score is by L.A. Philharmonic music director Gustavo Dudamel, whom Arvelo did a documentary on in 2010. I don't know why, but this seems like it could be awesome.

11. THE HOST 2 – This is not being directed by Bong Joon-ho, but after catching a brief scene late last year I grew extremely excited at the possibilities of this mysterious sequel. I loved the first film and hope that the new director, Park Myeong-chan, delivers another hit. No details on the storyline yet, but this will be in 3D with a budget of $12 million. The original grossed over $90 million on an $11 million budget. The release date is uncertain. IMDB says 2014, but other sources say 2013 sometime.

10. BEYOND THE HILLS – This films marks the return of Romanian director Cristian Mungiu, who gave us the unforgettable abortion drama 4 Months 3 Weeks 2 Days. I have a great deal of respect for Romanian filmmakers and how refreshingly unique their styles are compared to most other features these days. This plot focuses on two orphan girls in love. They are torn apart when one goes to Germany to be a barmaid and the other goes back to Romania to become a nun. This doesn't jump out at you the same way Iron Man 3 might, but I tend to follow directors more often than I do stories and that's why this makes the cut. This was nominated for the Palme d'Or as well.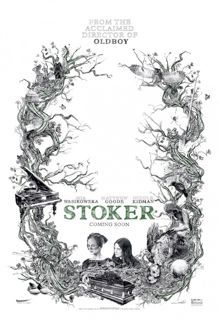 9. STOKER – This is the film that will be released soonest, but I had to put it on here because 1) the trailer is outstandingly creepy and 2) I'm a huge fan of the director, Park Chan-wook (Oldboy, Thirst). The cast stars Mia Wasikowska, Nicole Kidman, and Matthew Goode. I will reveal little of the plot other than it follows a girl named India whose Uncle comes to live with her and her unstable mother after the father dies.

8. MUD – Jeff Nichols, the writer/director who presented us with the brilliant Take Shelter, casts Matthew McConaughey in a tale of two boys who encounter an escaped fugitive and try to help him evade bounty hunters and find his true love. I still need to see some of Nichols' older material before this is released. McConaughey has been reborn as an actor lately. He is finally starting to embrace roles that exhibit depth and don't necessarily rely on him showing off his abs or flirting with Kate Hudson. I hope this is as good as the trailer made it look.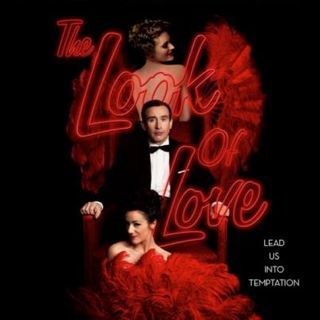 7. THE LOOK OF LOVE – Michael Winterbottom and Steve Coogan re-team for the fourth time in this story of London porn baron Paul Raymond. He was at the center of several important events in British culture. The two previously collaborated on Tristram Shandy: A Cock and Bull Story, and The Trip, both of which were hilarious. This is described as comedy and tragedy, so I'm intrigued. Stephen Fry and Imogen Poots are in the cast as well.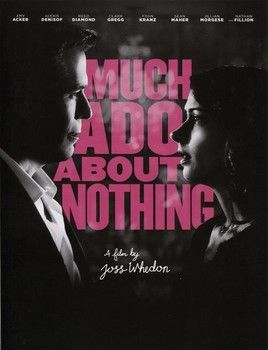 6. MUCH ADO ABOUT NOTHING – Joss Whedon tackles Shakespeare. Most of hardcore fans probably know this by now, but he filmed this at his home in Santa Monica over 12 days during post-production for The Avengers. It stars Nathan Fillion, Amy Acker, Alexis Denisof, Clark Gregg, and more peeps from his past shows and such. It has already hit the festival circuit and has garnered predominantly positive reviews. Whedon is a gifted writer and director, so for him to try his hand at Shakespeare has my interest piqued.
5. THE TOMB – It's no secret that I am a fan of Sylvester Stallone, so I'm amped that he has filmed his second prison movie…and with Arnold Schwarzenegger. This plot is a tad different than Lock Up however. Sly plays a structural engineer who has been wrongly convicted of a crime and must serve out his sentence in a maximum security prison of his own design. He must find a way to escape. He has the help of his cellmate, played by Schwarzenegger. The cast has some great, bizarre names for two action stars: Jim Caviezel, Amy Ryan, Sam Neil, Vincent D'Onofrio, and 50 Cent to name a few. The stars had been discussing a project to fully collaborate on for many years. Here's hoping this one is worth the wait.
4. SNOWPIERCER – This is the English-language debut of Bong Joon-ho, director of Memories of Murder, Mother, and The Host. It is another post-apocalyptic thriller (Elysium, After Earth, Oblivion) but the plot seems clever: (From Dark Horizons) "A failed experiment to stop global warming has caused a new Ice Age which kills off all life on the planet except for the inhabitants of the Snow Piercer, a train that travels around the globe and is powered by a sacred perpetual-motion engine. A class system has evolved on the train, each cabin is separated by boundaries of social stratification, but a revolution is brewing." It has a terrific cast: Chris Evans, Jamie Bell, Alison Pill, John Hurt, Tilda Swinton, and his regular collaborator Song Kang-ho. Park Chan-wook is producing this. Hopefully it comes together. The title alone gets a thumbs up. If you haven't noticed by now, I have a fondness for Asian directors this year.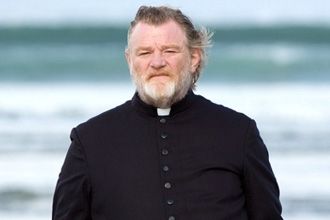 3. CAVALRY -The McDonagh brothers are two filmmakers I appreciate more and more with each passing effort. Martin McDonagh supplied In Bruges and Seven Psychopaths and John Michael McDonagh directed the just as excellent The Guard. Now brother John has a new project, Cavalry, about a priest who is threatened during confession. That's a brief summary, but it really doesn't matter what it's about. I have a feeling this will keep the McDonagh streak alive. Oh and it stars Brendan Gleeson, of course.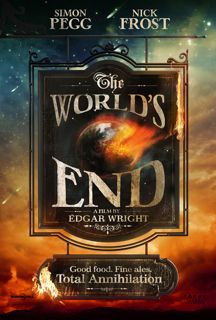 2. THE WORLD'S END – I almost hesitated to put this on the list as it is an obvious choice, but oh well. This will conclude the "Blood and Ice Cream" trilogy from director Edgar Wright and stars Simon Pegg and Nick Frost. The plot outline is basically in the title. I loved Shaun of the Dead and Hot Fuzz and greatly hope this can match those two classics. This is slated to hit theaters in October. I don't want to wait that long!

1. BEFORE MIDNIGHT – Part of me is scared that this third installment could tarnish the mastery of the first two films. Part of me wonders if Richard Linklater is going back to the well once too many times. But another part of me misses these characters. Jesse and Celine are fabulous characters. We enjoy following them around, listening to their conversations. Before Sunrise & Before Sunset are among my favorite films of all-time. There is a lot of pressure on this sequel, likely the conclusion for these two people. There is no set released date yet. The flick just premiered at Sundance to positive reactions as far as I know. Hopefully it hits theaters soon!
Other Films I'm Looking Forward To
*Her
*Greetings from Tim Buckley
*33 dias
*Saving Mr. Banks
*The Congress
LOOKING BACK AT MY MOST ANTICIPATED FILMS OF 2012
These are the films I selected at the beginning of 2012 as the ones I was most looking forward to. More than a few ended up meeting or exceeding my expectations, such as The Pirates! Band of Misfits, Seven Psychopaths, Flight, Amour, The Raid: Redemption, Cloud Atlas, Looper, The Impossible, Bernie, and even The Five-Year Engagement. Some of those even made my "best of the 2012" list. Some were disappointments like The Man with the Iron Fists, Killing Them Softly, while Jeff Who Lives at Home was just passable. Movie 43 is a 2013 release and though I haven't seen it, it looks as if that one sucks. I put it on my list last year because I enjoy anthology films. Bullet to the Head arrives in theaters soon and I look forward to that.
– The Pirates! Band of Misfits
– The Man with the Iron Fists
– Flight
– Movie 43
– Seven Psychopaths
– Bullet to the Head
– The Five Year Engagement
– Jeff Who Lives at Home
– Cogan's Trade (Killing Them Softly)
– Amour
– The Raid: Redemption
– Cloud Atlas
– Looper
– Bernie
– The Impossible
– Something in the Air
LOOKING BACK AT MY OSCAR PREDICTIONS FOR 2013
Below are the Oscar predictions I made for the upcoming ceremony. I made these predictions at the beginning of 2012. I always think it's amusing to take a look back and see what I wrote about certain films before a great deal was known about them. In the cases of Gravity and Inside Lleweyn Davis, they have not been released as yet so those titles will carry over to this year's predictions.
Counting my "Other Possibilities" inclusions of Argo and Silver Linings Playbook, I correctly guessed 6 out of the 9 nominees for Best Picture this year! Eat that! The rest of the movie-zone staffers can bow down. Seriously though, I will have trouble besting that number. I'm just glad I decided to include Life of Pilast year at the last minute.
I am a little bitter about The Master not getting a nod. It should have. The Hobbit: An Unexpected Journey generated divisive reactions. Maybe the second or third installment will pick up the awards pace. Who knows? The Lord of the Rings: Return of the King took home a boatload of gold statues. I assumed The Dark Knight Rises would sneak in since the Academy expanding its number of Best picture nominees was at least partially based on The Dark Knight getting snubbed. It did not happen for the conclusion to Christopher Nolan's trilogy. Hyde Park on Hudson and On the Road get the "What Was I Thinking?" award. Prometheus and Brave were good, but not good enough for the big prize, though the latter has a strong chance of winning Best Animated Feature.
To view the original article just so you can make sure I didn't change anything, click here.
1. Lincoln – How can this not be on the list? Hell, it might even win. Steven Spielberg directs Daniel Day-Lewis in a performance that is sure to garner him another Oscar nomination at the very least. He plays President Abraham Lincoln, and anyone that has seen the image of Lewis as Honest Abe knows this is a film to keep your eye on.
2. The Master – The next film from Paul Thomas Anderson (There Will Be Blood) is sure to be a contender. This one is is set in the 1950's and follows the relationship between the leader of a faith-based organization that becomes increasingly popular and a drifter who becomes his right-hand man. It is said to be about Scientology. This will see the return of Joaquin Phoenix, but will also star Laura Dern, Amy Adams, and Philip Seymour Hoffman. I'm psyched for this.
3. The Hobbit: An Unexpected Journey – Since The Lord of the Rings: Return of the King walked home with a boatload of statues, it is only logical to assume Peter Jackson's first installment of The Hobbit could stand a chance next year as well. We're all crossing our fingers that this long sought after adaptation is as great as it can be. If not, I fear the Mayans might have been right.
4. Gravity – Alfonso Cuaron's first feature since 2006 is definitely viewed as one of the year's most anticipated efforts. Cuaron is a magnificent filmmaker, and you're never quite sure what type of project he'll attach himself to, but regardless of what genre he embraces at the time, it will have momentum when the award noms are announced. This one stars George Clooney and Sandra Bullock. It follows the lone survivor of a space mission who is trying to get home to see their daughter.
5. Inside Llewyn Davis – Anything by the Coens is a safe bet for Best Picture predictions. The brother duo can put just about anything into the theater nowadays and have it be ripe for contention. I honestly had no clue what this was about before researching this, but the plot is about a singer/songwriter navigating New York's folk music scene during the 1960's. It stars Carey Mulligan, Justin Timberlake, and Garrett Hedlund. I look forward to everything by the Coens, so this should be good.
6. Les Miserables – It has been awhile since a musical lit up the Academy Awards, but it is always a possibility. I have seen my fill of Les Miserables adaptations over the years, so I am not expecting grand things from this biullionth version, but I do like the story, so one never knows. What heightens its chances? The man at the helm is Tom Hooper (The King's Speech) and the cast is saturated with top-tier talent. Don't dismiss this one.
7. Django Unchained – Quentin Tarantino has reached that territory where just about every new film he releases will be an assumed contender. What makes his case special is that he can pull this off with projects the Academy would normally not consider. Now it seems QT is tackling the western genre full-on, and is bringing Jamie Foxx as his lead, along with Leonardo DiCaprio, Christoph Waltz, Joseph Gordon-Levitt, and the list goes on. Seeing a Tarantino film is still one of the best experiences.
8. The Dark Knight Rises – Initially, I wasn't going to select The Dark Knight Rises for this list, but I thought I would take a gamble because, after all, The Dark Knight did not receive one in 2008 and people were incredibly irritated. If the final installment of this trilogy is as good as that was, the Academy will want to make up for their previous omission. Plus, this is from Christopher Nolan, who doesn't know how to release a bad film, and even though Bane's voice has the internet world worried, I will remain optimistic.
9. Life of Pi – With Ang Lee, you can get something great (Crouching Tiger, Hidden Dragon) or something mediocre (Taking Woodstock), but we should never count him out of an Oscar race, especially since this film is slated for a late December release. This story focuses on a young Indian boy named Pi, a zookeeper's son who spends time with various animals after he and his family become shipwrecked. On paper I would never bet on this as a Best Picture candidate, but the filmmaker can change everything.
10. Hyde Park on Hudson – Directed by Roger Michell (Venus, Changing Lanes), this story revolves around the love affair between FDR and his distant cousin Margaret Stuckley during the 1939 weekend when the King and Queen of the United Kingdom visit upstate New York. The stars are Bill Murray, who wants to make one or two more efforts for that golden statue, and Laura Linney, whom all the award committees have their own love affair with. As far as my interest goes, I'm iffy on this, but any portrayals of prominent figures is right the Academy's alley.
Other Possibilities – On the Road, Prometheus, Argo, The Silver Linings Playbook, Brave
MY OSCAR PREDICTIONS FOR 2014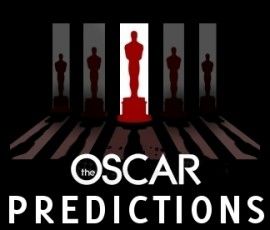 These are my picks for what I think will be the Best Picture nominees in 2014. I don't expect to get them all correct, as you never can tell what unknown flick will gain momentum, but here's what my guesses are.
*August: Osage County – This is probably going to be the film The Weinstein Company pushes next year. It is based on the Pulitzer-prize winning play by Tracy Letts and has an amazing cast: Meryl Streep, Julia Roberts, Ewan McGregor, Chris Cooper, Benedict Cumberbatch, Sam Shepard, Dermot Mulroney, Abigail Breslin, Juliette Lewis, Margo Martindale, Misty Upham and Julianne Nicholson. John Wells is directing (The Company Men). And George Clooney is producing. It's about an Oklahoma family that comes together after the patriarch commits suicide. I wanted to see this on Broadway but never had the chance. The movie has all the qualities to be an Oscar contender.
*The Wolf of Wall Street – Martin Scorsese. Leonardo DiCaprio. I'd say this is a solid bet to be nominated for Best Picture. I don't really need any more evidence than that, but this is based on the memoirs of NY stockbroker Jordan Belfort. Sopranos writer/producer Terence Winter turned in the script and the cast includes Jonah Hill, Matthew McConaughey, Jean Dujardin, Jon Favreau, Rob Reiner, Joanna Lumley, Spike Jonze, Jon Bernthal and Kyle Chandler. This one is in the bag.
* Inside Lleweyn Davis – This was a pick last year. Here is what I wrote then: Anything by the Coens is a safe bet for Best Picture predictions. The brother duo can put just about anything into the theater nowadays and have it be ripe for contention. I honestly had no clue what this was about before researching this, but the plot is about a singer/songwriter navigating New York's folk music scene during the 1960's. It stars Carey Mulligan, Justin Timberlake, and Garrett Hedlund. I look forward to everything by the Coens, so this should be good.
*The Butler – Another pic Harvey Weinstein will be heavily pushing, The Butler tells the story of Eugene Allen, who worked at the White House for over three decades, serving eight Presidents. Here is the cast: Forest Whitaker in the title role, Oprah Winfrey, Terrence Howard, with Robin Williams as Dwight D. Eisenhower, James Marsden as John F. Kennedy, Liev Schreiber as Lyndon B. Johnson, John Cusack as Richard Nixon, and Alan Rickman as Ronald Reagan. The supporting cast: Jane Fonda, Vanessa Redgrave, Alex Pettyfer, Melissa Leo, Lenny Kravitz, Cuba Gooding Jr., Mariah Carey, Terrence Howard, and David Oyelowo. The only wild card is Lee Daniels (Precious, The Paperboy) as the director. Yeah, this ensemble drama has a chance at being nominated.
*Captain Phillips – Paul Greengrass returns with his first film since Green Zone with Tom Hanks as the titular Captain Richard Phillips. The story is that of the hijacking of the cargo ship MV Maersk Alabama by Somali pirates in 2009. Sony bought the film rights like a month after the real life incident happened, so we knew a film was coming at some point. Greengrass understands how to handle tense, factual situations like this: Bloody Sunday, United 93. Billy Ray wrote the screenplay. Hanks looks to be making a play for Oscars this year with roles that are ripe for nominations. Anyway you slice it, this is one to keep your eyes on.
*The Monuments Men – George Clooney is the director here, so already this is a safe prediction, but this thriller stars Clooney, Daniel Craig, Matt Damon, Cate Blanchett, and Bill Murray to name a few. Here is a brief summary: "The story is an adaptation of Robert M. Edsel's book about a hand-picked group of art experts chosen by the U.S. government to retrieve artwork taken by the Nazis during World War II." It was also the subject of the 2006 documentary The Rape of Europe. The word is this will be similar to Argo in terms of style.
*Twelve Years a Slave – I had thought about putting this on my list last year, but it was never released, so it seems like a logical selection this time around. Here we have director Steve McQueen joining forces with Michael Fassbender again after Hunger and Shame. This is a slavery drama based on the true story of Solomon Northrup. The cast has Chiwetel Ejiofor, Brad Pitt, Fassbender, Paul Giamatti, Benedict Cumberbatch, Paul Dano, Garret Dillahunt, Sarah Paulson, Alfre Woodard, Ruth Negga and Quvenzhané Wallis. Not a bad line-up. McQueen isn't exactly an Oscar darling with his previous offerings, but I still say this is a smart play.
*Labor Day – The newest film from Jason Reitman (Juno, Up in the Air) stars Kate Winslet, Josh Brolin, Tobey Maguire, James Van Der Beek, Jackie Weaver, and more. It is based on the novel To Die For by Joyce Maynard. It follows a depressed single mom and her son who pick up a wounded drifter. He is also an escaped convict and gradually they begin to realize who he is and that their options are limited. I have yet to see a Jason Reitman film I have disliked and he only improves with each passing piece. With Winslet as his star, or even if she weren't, Reitman is a first-rate horse for the 2014 race.
*Jimmy Picard – This is one I'll be going out on a limb for, but perhaps not once you hear the storyline. "Benicio Del Toro plays a Native American soldier who, following World War II, is troubled by various medical symptoms. None of the symptoms can be explained physically, so he begins working with a French psychoanalyst (Mathieu Amalric) at a Kansas hospital to help cure himself." This is directed by Arnaud Desplechin (A Christmas Tale). The script possesses numerous traits that the Academy loves, so I'll gamble on it.
*The Fifth Estate – Also known as The Man Who Sold the World, I am confident of this one's chances, but not of it making a 2013 release date. This is about Australian journalist and Wikileaks founder Julian Assange. Apparently there are some documentaries on the way as well. Benedict Cumberbatch assumes the role of Assange and has Daniel Bruhl, Laura Linney, David Thewlis, and Dan Stevens helping him out. Bill Condon is directing.
Other Possibilities – Foxcatcher, A Most Wanted Man, Diana, Nebraska, Devil's Knot
CLOSING THOUGHTS
Another year is gone and now my Best/Worst articles are done. Hopefully you had fun reading them. Now it will be time to concentrate on The Academy Awards and beating everyone with my predictions.
—Other Articles to Read—
The Best and Worst Posters of 2012
The Best and Worst Films of 2012
The Top 10 Pet Peeves of 2012
Nether Regions: The Star Wars Holiday Special
Fathom Events: Frankenstein & The Tempest
The Artist: Analyzing Its Popularity
When Going to the Movie Theater Became Torture
Follow @Mr_CWebb
Follow @411mania
Follow @411wrestling
Follow @411moviestv
Follow @411moviestv
Follow @411games
Follow @411mma
---
"The plural of Chad is Chad?"
–From the movie Recount