How is Diversity Impacting Comic Books?
April 5, 2017 | Posted by
I'm Steve Gustafson and thanks for stopping by. Don't forget to check out 411mania's Comic Book Review Roundtable, every Thursday! Read up on the best reviews and let us know what you're reading as well. Click to read the latest Comic Book Review Roundtable! Iron Fist #1, Batman #19, and more!
Now, on with the show!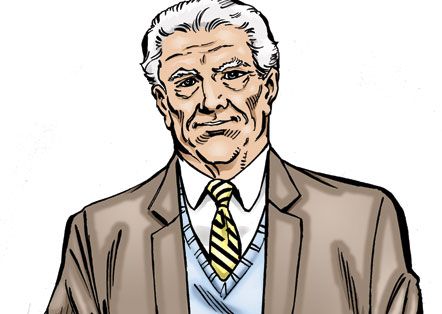 Last week we discussed, "The Most Relevant Spider-Man Deaths!" Here's what you all had to say:
Cami: "The Death of Spider-man's marriage."
Watryisgarbage_1: "Uncle Ben is probably the most defining death for a characters origin/motivation in the history of comics. Unlike Bruce Wayne, Peter could have prevented the death of Ben. This alone works on a lot of levels. Also it was established in the very first appearance. Not many characters have had their defining moment in their first appearance."
JestersTear: "Another interesting thing about Jean DeWolff / Sin Eater is it was technically the beginning of Venom, as Eddie Brock was a reporter at the Bugle and claimed to have evidence of who the Sin Eater was, but it turns out he was being scammed. It ruined his credibility and drove him out of reporting, which is why he was in the church praying before he was to commit suicide when the symbiote found him.
A side mention, Jean DeWolff is the beginning of my hatred of Brian Michael Bendis. Bendis was taking on too many projects as "writer du jour" and his work on Ultimate Spider-Man quickly became a lazy "what classic Spider-Man story can I completely bastardize today?" process. When he got to Jean, we had a bit of flirting with her and Spider-Man, then he made her a dirty cop working for Kingpin that got killed by the Punisher with no one really caring."
7poundbag_Com: "Excellent rundown.
I would also say Jean DeWolff should be up there."
Prez Gar: "Truly, Uncle Ben is the most important death in Peter's life. It's what turned him from entertainer to hero. But what about the time he thought Aunt May was dead, only it turned out to be an actress impersonating Aunt May.
Also, Kraven is in the same boat as the Osbornes. He also came back from the dead.
Joshua: "Gwen Stacy gets my vote. Uncle Peter may have been his origin, but The Death of Gwen Stacy ended an entire era of comics."
To read ALL the comments, CLICK HERE! As always, thanks for the input!
This week we discuss…
How is Diversity Impacting Comic Books?
David Gabriel, Marvel's vice president of sales, has blamed declining comic-book sales on the studio's efforts to increase diversity and female characters, saying that readers "were turning their noses up" at diversity and "didn't want female characters out there".
As you can guess, that didn't go over so well.
Marvel has made an effort to include more diverse and more female characters, like introducing a female Thor; Riri Williams, a black teenager who took over the Iron Man storyline as Ironheart; Miles Morales, a biracial Spider-Man and Kamala Khan, a Muslim teenage girl who is the current Ms Marvel.
Speaking at the Marvel retailer summit about the studio's falling comic sales since October, David Gabriel told ICv2 that retailers had told him that fans were sticking to old favorites. "What we heard was that people didn't want any more diversity," he said. "They didn't want female characters out there. That's what we heard, whether we believe that or not."
The writer of the Kamala Khan Ms Marvel series, G Willow Wilson, responded to Gabriel's comments, writing that "diversity as a form of performative guilt doesn't work" and took aim at Marvel's tendency to introduce the new iterations of fan favorites by "killing off or humiliating the original character…Who wants a legacy if the legacy is shitty?"
"A huge reason Ms Marvel has struck the chord it has is because it deals with the role of traditionalist faith in the context of social justice, and there was – apparently – an untapped audience of people from a wide variety of faith backgrounds who were eager for a story like this," she wrote. "Nobody could have predicted or planned for that. That's being in the right place at the right time with the right story burning a hole in your pocket."
One retailer told ICv2 that increased diversity had brought a new clientele to his store. "One thing about the new books that go through my store, they don't sell the numbers that I would like," he said. "They do bring in a different demographic, and I'm happy to see that money in my store."
Fan reaction across social media has been harsh and prompted Gabriel to reach out to ICv2 with a statement attempting to clarify his comments; reading, "discussed candidly by some of the retailers at the summit, we heard that some were not happy with the false abandonment of the core Marvel heroes and, contrary to what some said about characters 'not working,' the sticking factor and popularity for a majority of these new titles and characters like Squirrel Girl, Ms. Marvel, The Mighty Thor, Spider-Gwen, Miles Morales, and Moon Girl, continue to prove that our fans and retailers ARE excited about these new heroes."
"And let me be clear, our new heroes are not going anywhere! We are proud and excited to keep introducing unique characters that reflect new voices and new experiences into the Marvel Universe and pair them with our iconic heroes. We have also been hearing from stores that welcome and champion our new characters and titles and want more!"
He continued. "They've invigorated their own customer base and helped them grow their stores because of it. So we're getting both sides of the story and the only upcoming change we're making is to ensure we don't lose focus of our core heroes."
Diversity has always been a hot topic and it's really caught fire in the comic book industry. I think we can all agree that the best thing publishers can do is write strong characters in good stories while understanding that the demographics reading comic books have changed.
Gabriel's comments were reckless and didn't really look at the numbers, which support that diverse comic book characters haven't hurt sales. Poorly written comics have.
What are your thoughts?
That's all the time I have. Check out our Comic Book Reviews tomorrow and see you next week!