Is DC's New Logo a Good Change?
May 18, 2016 | Posted by
I'm Steve Gustafson and thanks for stopping by. Don't forget to check out 411mania's Comic Book Review Roundtable, every Thursday! Read up on the best reviews and let us know what you're reading as well. Click to read the latest Comic Book Review Roundtable! Batman, Thunderbolts, and more!
Now, on with the show!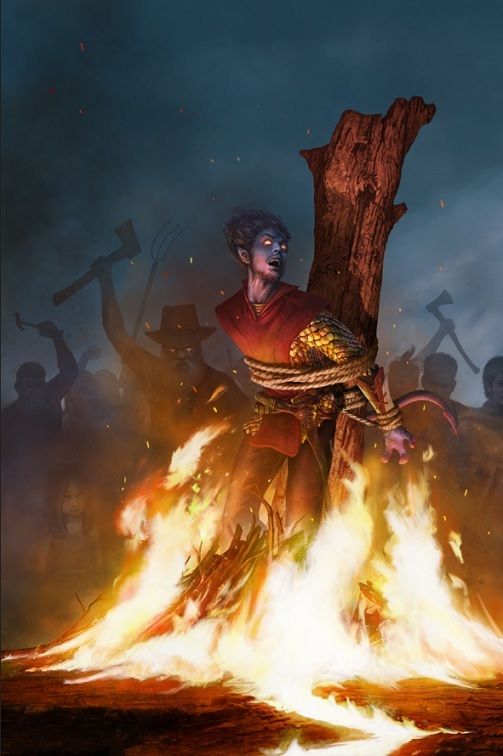 Last week we took a look at the Death of X! Here's what you all had to say:
Wrestling Fan: "The biggest problem about Marvel pushing The Inhumans as if they were Roman Reigns is that the fans like the Inhumans as much as they do Roman Reigns. Might as well put Black Bolt on the Lex Express, as over-pushed and under-loved as they are."
jacksss: "Of course it's the fact they're owned by Fox. They did the same thing with Fantastic 4. As long the movies still do well and make money, they'll either play ball like Sony w/Spiderman or wait till they fail."
Ernest Rowe: "Man, when I was a kid in the 90's, it seemed like the X-Men franchise was bigger than Marvel itself. Now the comics have taken a full swing in the other direction, though it's easy to forget there's still a ridiculous number of X-Men titles published monthly (too many titles, not consistently good enough for me to try to collect and follow)."
CyberVenom: "I'm going out on a huge limb here and saying Marvel isn't going to kill a mutant.
It's going to kill ALL of them"
thunderdick420: "How the times have changed at Marvel. For decades The Xmen were Marvels go to property and now its the Avengers and the X-men are the bastard children at the family function. Maybe they will do to the mutants what they did to the Fantastic 4 and just lose them somewhere but it wouldnt surprise me to see them " man of steel " them right out of continuity."
cyks: "Does Marvel hate the X-Men? No, that's silly. The X-Men (and those related to it) remain one of their top selling and most widely recognized properties.
Marvel does, on the other hand, hate FOX… and they're willing to do anything possible to get their properties back – even if that means cancelling the Fantastic Four comic or even killing off all mutant properties until Disney gets back control."
Captain Mcgloo: "I feel like The Beast is working on borrowed time, he's in need of a big redemption story and he's got a more interesting version of himself running around in another x-book."
redhotrash: "Was looking at some comic posters, came across one with a huge mix of characters from across the marvel universe. Except there wasn't a single x-man or fantastic four member. Yeah the FF are a bunch of weenies, but the X-Men have always been maybe the coolest team in the company, it's sad to see left out in favour of the moon scrubs"
K. Bett: "I don't collect anymore but when I did BP was the only non x-related book I picked up, sad to hear it's treated like the three eyed step child of Marvel."
mcdropkick: "I don't think they hate the X-Men. They don't get pushed as much as they used to, but if they hated them they'd just stop publishing the books."
TheAaronscottJ: "How is this even a debate?"
YouTight: "Marvel did a complete 360 on the x-men franchise past 10 years…for the worst. In the 90s you wouldn't catch me reading a Captain America or Iron man book. I was strictly x-men or spidey…I loved the grant morrison run…then after the whole "no more mutants" thing and the splitting of the team with the whole wolverine vs cyclops thing…then the final straw was the whole storyline of the original x-men being stuck in the present…which still to this day has 0 payoff to the storyline except for bringing back Jean Grey who is not even the real Jean Grey we been reading for the past 30 years. Oh yeah can't forget them killing Wolverine just to bring in an older version of Logan smh. Really pointless storytelling from Marvel.
http://411wrestling.com/wp-admin/media-upload.php?post_id=445256&type=image&TB_iframe=1
The fact that they are litterally making everyone and any one in the MU an avenger and the big push of the Inhumans there is no place or purpose for the x-men as a team to exist in the MU.
X-Men needs a rebirth."
Great stuff this week! Thank you for your comments and keep them coming!
This week we tackle…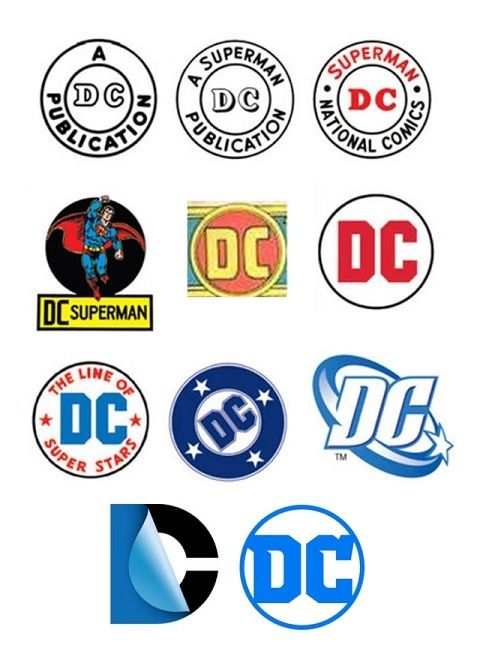 DC's New Logo
With a rebirth comes a new logo! DC Comics will be debuting its newest logo with DC Universe: Rebirth Special #1 by Geoff Johns, Phil Jimenez, Ethan Van Sciver, Ivan Reis and Gary Frank.
"While comics continue to be the heart and soul of DC, the brand has evolved to now stand for powerful storytelling across so many different forms of media. DC is home to the greatest Super Heroes and Super-Villains, and the new logo has the character and strength to stand proudly alongside DC's iconic symbols," said Amit Desai, DC Entertainment Senior Vice President of Marketing and Global Franchise Management, in a statement. "The launch of the new logo is the perfect tribute to DC's legacy, exciting future and most importantly, our fans."
"I'm very proud that Rebirth will be the first comic book published with the new DC logo," added Johns, DC Entertainment's Chief Creative Officer. "To me, Rebirth and the new DC logo are built on what's come before while looking to what will come tomorrow. I can't wait for people to see it on the cover."
The new logo will be used on various digital platforms, including DC websites, social media channels, the DC All Access webseries and the DC All Access app.
My thoughts on the logo? It's OK. I've always been a fan of the "Bullet Logo". That one first appeared back in February of 1977 and lasted till 2005. It had character while this one just seems unfinished.
In a related DC-story and one that we talked about a couple weeks ago, DC Entertainment released a statement a whole three weeks after allegations of inappropriate misconduct by current Group Editor Eddie Berganza broke online.
Here is DC's full statement:
"DC Entertainment strives to foster a culture of inclusion, fairness and respect. While we cannot comment on specific personnel matters, DC takes allegations of discrimination and harassment very seriously, promptly investigates reports of misconduct and disciplines those who violate our standards and policies.
As part of our ongoing effort to provide an equitable working environment, we are reviewing our policies, expanding employee training on the topic and working with internal and external resources to ensure that these policies and procedures are respected and reinforced across the company."
If you need a refresher, back in April, information came out about a number of reported inappropriate incidents involving Berganza that took place between 2010 and 2012.
Better late than never? With DC, you can never tell. What do you think about the logo and DC's statement? Signs of improvement or both missteps?

That's all the time I have. Check out our Comic Book Reviews tomorrow and see you next week!